Should runners count calories?
After all, doesn't a long run = license to eat.
Whether that statement is actually true or not, it's absolutely the mindset I hear more often than not from those who come to me confused about why they managed to gain weight while marathon training.
I think it happens subconsciously.
Everyone around us is commenting "oh I bet you can eat whatever you want" and we keep hearing how runners need carbs, so why not have a little more of this and that and that and that and…well you get it.
Let's get a little sciency today!!
Are you getting enough fuel to keep you running strong? Are you over doing it and thus the scale is slowly creeping up despite your training?
How Many Calories Should a Runner Eat?
Step 1 is understanding BMR, RMR and Weight loss because all of these numbers play a role in calculating YOUR number.
Basal Metabolic Rate and Resting Metabolic Rate are the two most common terms that you might hear about when determining how to calculate calories.
There is a slight difference in the two and it's important to know which you're using:
BMR
An estimate of calories burned if you truly laid in bed all day. It accounts for only bodily functions (breathing, etc).
RMR
An estimate of calories burned if you laid in bed all day, but also drank water, ate meals and small activity like moving to the bathroom.
The Harris-Benedict equation for BMR:
For men: (13.75 x w) + (5 x h) – (6.76 x a) + 66
For women: (9.56 x w) + (1.85 x h) – (4.68 x a) + 655

The Mifflin equation for RMR:
For men: (10 x w) + (6.25 x h) – (5 x a) + 5
For women: (10 x w) + (6.25 x h) – (5 x a) – 161

Where:
w = weight in kg
h = height in cm
a = age
In most cases, people will take their RMR + calories burned during exercises to determine the total calorie expenditure for the day.
After finding this, the long held wisdom has been that to lose weight you simply need to keep your calories below this threshold. That's a debate for another day, but is at least a good place to start with any weight loss program.
Calculating Your Calorie Burn
Now that you understand the numbers, you need to get the most accurate one's for you and that starts with your resting metabolism. Without this number, you'll never understand the calories you need as a distance runner.
While both calculations can get you close, an in office test will provide more accurate results to help with weight loss. It's been stated the Harris Benedict formula can over estimate by up to 24% – YIKES that's a lot of calories.
Since a BMR test requires an overnight stay in a lab, let's focus on the more accessible RMR test.
How an RMR test is done?
An RMR test has you sit comfortably with a mask that covers your nose and mouth allowing you to breathe normally. Well normally in that your nose is clipped and you must breathe just through your mouth. For most accurate results you need to fast for 12 hours prior to the test and do as little activity as possible.
How an RMR test works?
For 10 minutes, the machine measures how much oxygen you use while at complete rest to calculate the calorie expenditure of your body.
Where can you do an RMR test?
Lot's of gyms offer this service as part of the initial package or via a dietitian.
Calories Burned Running
After getting your RMR results, it's time to figure out how many calories you are burning through all that running!
While all treadmills come with built in calculators, it's been reported that these numbers can be up to 30% higher than actual calories burned. SOOOO let's not even consider that as an option.
This was one of my favorite things I've done over the years. This treadmill test measures exactly how many calories you burn per mile and whether you are using more fat or carbs at different paces. INCREDIBLY useful.
Option 2: A Running HR Monitor

This will be one of the most accurate ways to judge calorie burn as it's truly looking at how hard your body is working based on your age, weight, height and heart rate. I have reviewed a few options like Garmin watches and best running heart rate monitors.
Unfortunately, many of us have also found the built in calculators on the Garmin watches to be a little iffy lately. I.e. I ran 5 miles and it said I burned 250 calories…nope.
Option 3: MyFitnessPal
Free running apps are always an option. You can log all your activities in to an online calculator and get a fairly good estimate of calories burned.
However, long time runners will find the numbers are too high because the longer you do an exercise the more efficient your body becomes and thus…yup less calories burned.
Many runners don't realize that as they adjust to running farther their body adjusts too, so they can't eat as many calories as they used to. BUMMER.
The longer you run, the less you burn! Learn more about how many calories runners need #fitness Click To Tweet
How many calories does a marathon burn?
The average estimate is 100 calories per mile. But as noted that can be different for every runner based on weight and intensity.
Plugging the run in to MyFitnessPal would say 2700 calories for a 10 minute pace
Another calculator says 3700 calories for a 10 minute pace
Another calculator says 3700 calories for an 8 minute pace
Again, this is why I like to push for the metabolic test.
Option 4: 100 Calories
On a very general level, there have been studies showing roughly 100 calories per mile is a decent estimate. So if you don't have any of the above or you feel like your watch is off…start here.
If you are eating 100 calories per mile + your RMR and weight is holding steady then you know it's roughly right.
If you're gaining at that rate, one of the numbers is off. But it doesn't matter so much, you know you need to cut a couple hundred calories.
Cautions for Runners and Calories
While I started running for weight loss and have helped others achieve it, there are some MAJOR cautions that must be discussed before you simply start slashing calories.
RMR + activity = total calories burned
Weight loss means creating a deficit from that number.
While many places often recommend 500 calories a day, I don't agree with that for runners. A deficit that is too large creates multiple issues:
Additional running for weight loss tips:
After you've gotten a handle on your basic numbers, there's certainly more to the equation. Like adding strength, eating the right foods and more. Here are some additional articles that can help looking beyond running calories:
None of this is to say running doesn't give us some extra leeway with our food. But if you're trying to shed a little body fat or wondering why the same meal plan and miles are suddenly leading to pounds these numbers are a great tool.
Ever have an issue with justifying food because of your workout?
Do you know your numbers?
Other ways to connect with Amanda
Instagram Daily Fun: RunToTheFinish
Facebook Community Chatter: RunToTheFinish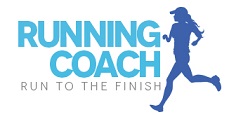 Sign Up to Receive a Weekly Newsletter with Top Running Tips and Laughs