As you sit outside in the early morning, getting your daily dose of natural vitamin D from the sun, while sipping your perfectly blended green monster and planning your protein packed lunch salad, you might be pondering why you'd ever bother with running supplements.
Do runners need supplements?
No. Yes. Maybe.
Can we eat a well-balanced diet, meditate, sleep and probably be just fine without them, yes.
Are we likely doing all of those things every day to offset the stress that exercise creates within the body, no.
So is it worth adding them in, maybe.
Because I tend to eat massive amounts of veggies, I often get a few eyebrow raises when I explain I also still use running supplements.
If you've been wary or simply don't understand why, I hope you'll give this a read. I'll talk about why I use them, which one's are most beneficial and what to look for so it's worth your hard earned cha-ching.
Why Use Running Supplements
As the name implies, supplements are just that, designed to supplement our healthy choices.
I've tinkered off and on over the years with a variety of things to see what actually works and what was worthy my time, but I haven't talked about it here in awhile, so I thought it might be a good time to dive in to the why and what supplements for runners.
We don't need cabinets full of pills and powders, but if you are looking for certain benefits like energy, anti-inflammatory or digestion then let's talk about what I use and why.
10 Quick Reasons Why I Use Supplements (As a Running Coach):
As a running coach, I take supplements and encourage all my runners to do that too. But before I get into why runners need them, here's why I personally use running supplements:
Do Runners Need Supplements?
Running is physically demanding. Whether you're a sprinter, long-distance runner, or marathon enthusiast, it's critical to understand that in order to perform at your best, you must provide your body with the proper nutrients.
Even with a healthy diet, there are times when the food we eat is insufficient to provide the energy we require. Running supplements and vitamins can help you get the extra endurance boost you need to perform at your best and recover more quickly.
Runners can take any number of pre-run supplements to ensure they have enough energy to finish the race strong. Supplements provide endurance athletes with sustained energy and prevent fatigue, cramping, muscle tension, and dehydration.
Particularly in the area of electrolytes for hydration to prevent muscle cramps and things like protein or creatine for muscle recovery we see proven benefits.
Before supplementing with ANY vitamin I recommend you do athletic blood testing. Then you'll know exactly where you are low and could benefit or where you might be overdoing it if you're using a multivitamin.
13 of the Best Supplements for Running
What supplements do I need for running? Maybe none. But if you're fueling right and still not feeling your best, these might be useful to explore.
A few that I use regularly to keep me on the go, no matter the miles or workouts I'm putting in! I've talked in depth about many of the other things I use, so I'll just highlight them here and you can read more on what you need.
Some of these you may know and others will be new to you!
Supplements for female runners are often slightly more noticeable due to menstruation or hormonal shifts, so it's not uncommon that women may need something their male counterpart does not at the same mileage.
Probiotics
A lot of our health starts in the gut and we know that running can mess with our digestion, so a probiotic is at the top of my list. Read all about the benefits of probiotics.
This is going to help prevent things like runner's trots, while also giving your immune system a boost. As endurance athletes, we are often overriding our bodies ability to stay on top of our immune system which lives in the gut.
This just gives you a chance to stay ahead of that. And to ensure your gut bacteria is strong enough to breakdown food so that you can actually absorb the nutrients you are eating!
Ashwagandha
Life is stressful, running is stressful…so why not help our body out with an adaptogenic herb.
An adaptogen works in the body many different ways by working with the body to help it minimize the impacts of stress (physical, emotional and mental).
This herb is designed for calming, so unlike the rev of ginseng, this is perfect for helping your body absorb the stress of a workout or to promote restful sleep.
Ashwaghanda for runners over 40, I've find to be extra beneficial. As perimenopuase and menopause shake our foundation by swinging around hormones and cortisol, it seems to really help with mood and sleep. I take this about 30 minutes before bed to help with sleep, others find it gives them energy. So you may need to test timing.
My preferred brand is Himalaya due to the quality.
Magnesium
Magnesium is an essential mineral for the conversion of glycogen to glucose, which runners rely on for fuel.
Due to the stress runners place on our bodies and the magnesium requirements for energy production, we may require more magnesium than the average person.
We run the risk of lactic acid buildup, fatigue, soreness and spasms if we don't get enough magnesium.
You need endurance to finish a marathon. Magnesium is one of the most important minerals in our diet and has a major impact on our ability to run faster and longer.
Magnesium not only assists in energy production and muscle contraction but also promotes healthy bones and muscles and is a major contributor to cardiovascular health and nerve function.
It also helps our bodies relax, which is why it is frequently marketed as a sleep supplement.
It's easy to be low due to all the sweating and pavement pounding, but this essential nutrient is hugely important to prevent muscle cramps and indeed to help with weight loss.
Plus, magnesium absorption declines with age, making it an essential nutrient for runners aged 40 and older. Read all about the benefits of magnesium.
This goes along with making sure overall your vitamin and nutrient levels are on point. Hard to bounce back from fatigue with low iron or low Vitamin D.
Inflammation Fighters

While we don't want to tamp down all inflammation because that stress response is part of what helps the body to build back stronger, we also don't want it to get out of control.
When life is crazy and the miles are adding up or there's something starting to ache, I rotate through a couple of options:
"Preventing muscle tissue damage during exercise training may help optimize the training effect and eventual competitive sports performance. Numerous studies have evaluated the potential of antioxidant vitamin supplementation to prevent exercise-induced muscle tissue damage…and recommend vitamin supplementation to individuals performing regular heavy exercise."
Vitamin C and Vitamin E
Speaking of which, the fact that vitamins C and E are both antioxidants with anti-inflammatory properties is often overlooked.
These workout supplements can help runners reduce free radical damage, fight inflammation, and help their bodies process other amino acids and nutrients.
Vitamin E is an especially important nutrient for maintaining cardiovascular health and protecting the heart from disease. Meanwhile, Vitamin C has been shown to help reduce the severity of a cold AND is really key to increase your absorption of Iron.
Vitamin B12
The B vitamins, a group of essential nutrients, play a multifaceted role in enhancing running performance. From B6 and B12 to folate, these vitamins are involved in energy metabolism, ensuring that your body efficiently converts food into usable energy.
Although overtraining, iron deficiency, anemia, and lack of sleep are all common causes of extreme fatigue in runners, a vitamin B12 deficiency may also be to blame.
Cobalamin, also known as vitamin B12, is a component of the vitamin B complex and is necessary for the synthesis of DNA and proteins as well as for the production of energy in cells.
Short-term deficiency can be bad enough, especially if it causes fatigue that can be hard to deal with, but long-term deficiency can cause irreversible damage to the central nervous system.
Good bacteria in your digestive tract produce vitamin B12 as a metabolic byproduct of fermenting certain foods, but this isn't enough on its own, so you'll still need to get it from the food you consume
Since vitamin B12 is only found naturally in animal products, vegan and vegetarian runners are especially susceptible to this particular deficiency.
Learn more about using B12 shots to boosts energy >>
Protein Powders
Protein is necessary for runners to build lean muscles, assist in muscle recovery, and maintain a healthy immune system.
Many times, long-distance runners often pay more attention to carbs than they do to protein. However, protein is the primary component of muscle, and consuming enough protein will help you train better.
Protein is important for all runners because it helps them recover from their runs. Protein is the best macronutrient to stop catabolism, which is when muscles break down.
Again, EXTRA IMPORTANT for our masters female runners to take in protein within 30 minutes of finishing a workout.
Unfortunately, though, a lot of runners have a low protein intake. I certainly did until I began focusing on it about 10 years ago. Initially I really struggled to increase my intake so finding a good protein powder really helped.
Personally, I find that it's a great way to keep my intake levels high enough to prevent muscle wasting.
Pre-run a little can give me fuel without loading down my stomach for a hot summer run and on days where I lift it's going to help me hit enough protein to help build muscle that I may be losing during all those long runs.
Read about all the other reasons and how to pick the right protein powder for runners including what the difference between different types of protein powders is including whey protein and plant protein such as soy protein, pea protein, etc.
A secondary option is collagen powder, which I really leaned on heavily after knee surgery to help give my body all the extra tools I could for repair!
Instead of Calcium – Joint Health
Runners should pay attention to bone health, especially joint support.
As runners, we have to sometimes deal with stress fractures, knee problems, and so many other bone-related injuries, but I don't actually recommend that many runners supplement with calcium!!
In fact, we've seen much better benefits from using something like Joint Health that contains eggshell membrane. We know that you are getting calcium via food and taking it orally can result in some stomach issues for runners.
BCAAs (Branched-Chain Amino Acids)
If you run often, you may be burning calories faster than you can take them in.
And while that might seem like a good thing if you want to lose weight when running, the truth is that when the body needs energy, it doesn't always choose where it gets it from.
This results in muscle tissues being broken down instead of fat stores leading to muscle loss.
Branched-chain amino acids (BCAAs) help to compensate for this muscle loss by increasing protein synthesis (muscle growth) throughout the body. Technically I ONLY RECOMMEND EAA's or essential amino acids, but many of you are more likely to look for BCAA info so I started there!

They have been proven to be efficient endurance supplements, preventing fatigue in athletes. Plus, they reduce muscle soreness, accelerate muscle recovery, and promote the development of lean muscle mass in runners.
Consider checking out my complete guide, it you're looking to understand more about BCAAs for runners.
Electrolytes
Last but not least, having the proper amount of electrolytes is one of the most crucial things you'll need as a runner.
Electrolytes are chemical ions found in the body that help keep muscles working right, keep you hydrated, and keep the pH level at the right level.
These include sodium, potassium, magnesium, chloride, and calcium, among others.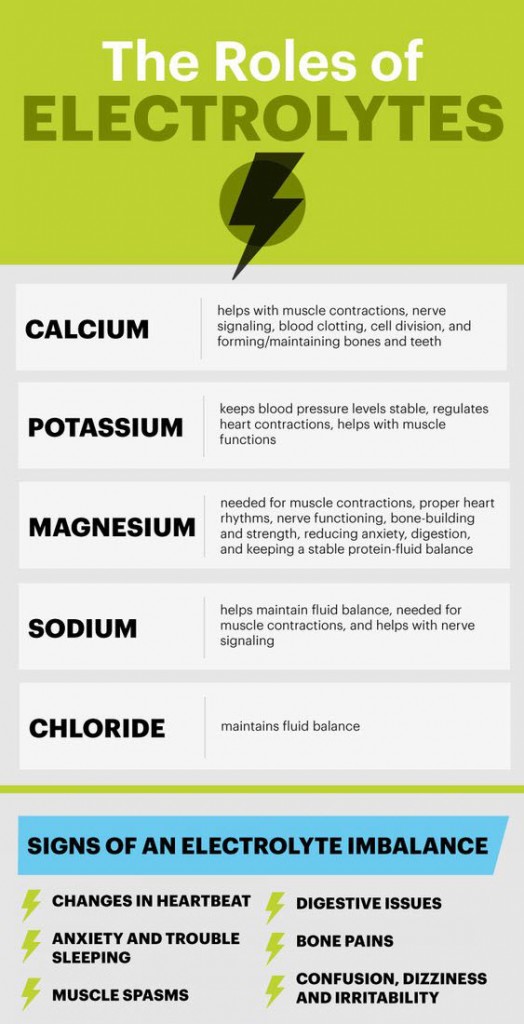 We lose these essential electrolytes when we sweat, causing an imbalance in the body and impairing functions. This can often show up as cramps, fatigue, or weakness in the muscles.
I have a complete guide on picking the best electrolyte powder, as well as which electrolyte tablets you can use.
If all this sounds too complicated for you, check out my guide on electrolytes for runners to learn everything you need to pick what's right for you.
Creatine Monohydrate
Creatine, often associated with strength training, has gained traction in the running community for its potential to boost energy and enhance performance. This naturally occurring compound is stored within muscles and serves as a rapid energy source during short bursts of intense activity.
For runners, this means that creatine can provide an extra surge of readily available energy during explosive efforts.
What truly sets creatine apart is its ability to improve sprinting and high-intensity efforts. Imagine those critical moments during a race when you need to accelerate rapidly or conquer a challenging hill – creatine can provide the additional power you need to excel.
Read more about creatine for runners >>
Beet Juice
Amidst the array of supplements available, one natural powerhouse that has captured attention is beet juice.
At the heart of beet juice's impact lies its high nitrate content, a compound that has a profound effect on blood vessels and oxygen delivery. When ingested, nitrate is converted into nitric oxide, a vasodilator that widens blood vessels, enhancing blood flow.
For runners, this means improved oxygen and nutrient delivery to muscles during exercise, ultimately contributing to enhanced endurance.
Read our detailed article on how to use beet juice for runners!
Beta-Alanine
Beta-alanine, an amino acid found in certain foods, has earned its place as a pre-run supplement due to its ability to delay the onset of muscle acidity and fatigue. How does it achieve this? By increasing the body's stores of carnosine, a compound that acts as a buffer against the accumulation of lactic acid.
For runners, this translates to prolonged endurance during high-intensity runs.
Whether you're engaging in interval training or conquering challenging terrain, beta-alanine can provide that extra edge to maintain your pace and intensity. By incorporating beta-alanine into your pre-run routine, you're preparing your muscles to handle the demands of rigorous training sessions and races.
Energy Gels
Technically all of our on the run fueling falls in to the supplement category! And since it is truly imperative to fuel well for performance, it has to be included in this article!
Carbohydrates serve as the body's primary energy source during exercise, making them a cornerstone of endurance sports nutrition. Carbohydrate gels, often composed of easily digestible sugars, offer a rapid and efficient way to replenish glycogen stores – the body's energy reserves.
The market offers a wide array of carbohydrate gel options, each with its own formulation and flavor profile. Some gels also include electrolytes to aid in hydration, further enhancing their benefits.
Here are my 13 best energy gels for runners AND my top recommendations for sensitive stomach fueling >>
What About Supplements for Female Runners?
Are there specific things that females need to look at? Truly, everything that I've mentioned above matters to both male and female runners, but yes women have additional hormonal needs to consider.
Add as noted in multiple places above women over 40 have additional needs that need to be considered. Your body more easily loses muscle, doesn't use carbs as effectively and will absolutely rebel if you underfuel.
It's not uncommon for female athletes to be low in iron.
However, you should NOT supplement iron without having done bloodwork. Supplementing when you are not low can actually cause health issues.
What Supplements Help with Endurance?
While some may promote themselves as increasing endurance, the biggest thing comes down to those that boost your immune system keeping you healthy and able to train. The things above are a big part of that process for distance runners.
In the end, these are what will help:
Important Best Running Supplement Notes
A few other things about supplements for endurance which I want to make really clear…one of the reasons I've mentioned a number of things from North American Herbs and Spices above is I can TRUST them to follow these guidelines. There are certainly others, but you need to do the research before blindly taking!
Quality Matters
If a cheaper vitamin says it has quadrupled the values…you should question it. Things don't have to be more expensive, but the source and the quality matter. A synthetic supplement is much harder for your body to absorb.
Look for Additives
Take a second to see what the label includes as added…could be milk or soy or gluten or other weird chemicals, yes all things you wouldn't expect! You won't find that or GMOs in the recommendations above.
Pay Attention to Your Body
If you start taking something, pay attention to how you feel!! Just because it works for someone else doesn't mean it will work for you. I had to stop taking things a nutritionist recommended because it made my stomach hurt horribly, unfortunately, it took me a while to realize that was the cause and then a bit longer to trust myself versus their advice.
Nutrition for runners is a huge topic with many more facets. Keep reading to find more and keep your body working at optimal levels.
Other ways to connect with Amanda
Instagram Daily Fun: RunToTheFinish
Facebook Community Chatter: RunToTheFinish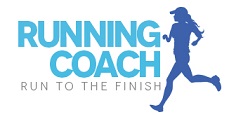 Sign Up to Receive a Weekly Newsletter with Top Running Tips and Laughs