Running a mile can be viewed as both easy and insanely difficult, depending on your perspective. And a good mile time could mean anything from your 1-mile race pace to your average marathon mile pace. Which is why we're going to try and break this down a little bit more to answer a common question.
For newbies, going out for that first mile is daunting and can be difficult until your endurance improves, which is why we're often wondering how long it should take us to run a mile. Totally a valid question, but it requires some context to answer correctly.
Sometimes, even for veterans or advanced runners, that first mile is the hardest part of any run. It often feels clunky or slow until you warm up and get into a rhythm.
They say, "Never judge a run by the first mile." I agree. And with that said, new runners should never judge their potential by the first mile they ever run. If any of us had done that, we probably would've quit right then and there.
But how long does it take to run a mile? What are the fastest mile times on record? How long does it take the average adult to run a mile? How can you improve your time?
Keep reading, and I'll answer all those questions and maybe a few more!
Quick Stats:
1 mile is equivalent to 5,280 feet or 1.609 km.
The average beginner runner will run a mile in 10-12 minutes.
The average mile time for men aged 18–30 is 7:30.
The average mile time for women aged 18–30 is 8:43.
The fastest 1-mile run time is 3:47.
How Long is a Mile?
Did you know that until 1.9 miles or 3KM, you're still considered to be running a sprint or speed event?! That's why this is part of the track and field system.
One mile is the equivalent of:
5,280 feet
1,760 yards
1.609 km
The elevation of Denver, CO (if you wanted to go vertical!)
About 4 laps of a typical track
While one mile isn't extremely long on its own, as we know, many miles together make all our other distances, from the 5k to the half marathon to the marathon and beyond.
And even though it's not very long, I'm sure many of you would agree that it can feel very long at times…especially on the treadmill, on the track or in that ever-challenging first mile of a run.
How Long Does It Take to Run a Mile?
The answer to this question is not so straightforward, as the time it takes to run a mile depends on several factors, including your current fitness level, running experience, and the intensity of your workout.
However, with proper training and consistency, you can significantly reduce the time it takes to run a mile.
There are a number of factors that play into how fast a person can run a mile:
age group – without consistent training, our pace per mile decreases with age
gender – noted below, there are some physiological differences
effort – are you racing the mile or simply going out for an easy run?
fitness level – impacts muscle, power, and coordination
external factors: weather conditions, altitude, and terrain
Determining the time it takes an average runner to run a mile is tricky since there's no database with all of those times somewhere. We can look at data from sources like Strava or Garmin, but those aren't necessarily comprehensive.
On average, it takes a beginner runner around 10 to 12 minutes to complete a mile. As you get more experienced and improve your fitness level, you can expect to run a mile in 8 to 10 minutes. Elite runners can run a mile in under 4 minutes.
Average Adult Mile Run Times
Let's look at times for running a mile as hard as we can, whether in a mile race or time trial.
According to a study published in the Journal of Strength and Conditioning Research, the average mile time for men aged 18–30 is 7:30. For women in the same age group, the average mile time is 8:43.
As age increases, so does the average mile time. Men aged 30–50 have an average mile pace of 8:26 and women in this age group have an average mile pace of 10:08.
The current world record holder for men is held by Hicham El Guerrouj. He ran a 3:43:13 in 1999. On the women's side, the current world record mile time is 4:12:33, held by Sifan Hassan in 2019.
As you can see, the time it takes to run a mile really varies. Elite athletes, especially those who specifically race the mile, train to run the mile at the impressive paces we see.
For most of us, though, running a mile is often just part of another distance we're running, be it a training run or a race. I think the biggest thing to remember is that a mile is still a mile, no matter how long it takes you to run it.
Average Mile Times for Kids
If you grew up in the U.S., you may remember running the mile in gym class throughout your childhood. Mile times for young teens depend on similar factors as adults. More experience and increased fitness often mean a faster mile time.
Average times based on experience for 10-year-olds range from 7-12 minutes for girls and 6-11 minutes for boys.
At age 15, those times drop to 6-11 minutes for girls and from 5 minutes to just under 10 minutes per mile for boys.
The high school record is still held by Alan Webb (18 at the time), in 2001 at 3:53.43 and holding the American record at 3:46.91 in 2007.
Meanwhile, in 2021, middle schooler Josiah Tostenson ran a 4:23.98 at the NSAF Nike Outdoor Nationals in Eugene, Oregon. Blistering!
Does Your Fitness Level Impact Your Mile Time?
Your fitness level and how much running experience you have is definitely a factor in how long it will take you to run a mile (or more). Let's break it down based on fitness level.
Beginner: Ah, the first mile! For beginners, running a mile may seem like conquering Everest. You might be looking at 12 minutes or more, but hey, we all start somewhere. Focus on getting to that finish line, and trust me, it gets better!
Novice/Intermediate: Been running for a while? A novice runner might get that mile down to 9 to 12 minutes after some consistent practice. If you're an intermediate runner, you've got some miles under your belt. You might be clocking that mile in 7 to 9 minutes. At this point you may be starting to think about those PRs. Go for it!
Advanced: Advanced runners are looking at 6 to 7 minutes for a mile, sometimes even breaking into that five-minute zone.
Elite: If you're an elite runner, you probably aren't Googling "how long to run a mile." You're already in superhero territory, finishing a mile in 5 minutes or under. You're not just running; you're flying. You've mastered the art of the mile, and now you're looking to conquer the world.
What Impacts How Long it Takes to Run a Mile?
Above I provided a quick list of factors that can impact your mile pace. So let's dig in to each one just a bit more to help you decide what your expectations should be.
Age
As we age, there are several changes that occur in our fast-twitch and slow-twitch muscle fibers. These changes can have a significant impact on our ability to perform physical activities and participate in athletic events.
Fast twitch muscle fibers, also known as type II fibers, are responsible for quick and powerful movements, such as sprinting and jumping. On the other hand, slow twitch muscle fibers, or type I fibers, are responsible for activities that require endurance, such as distance running.
A study published in the Journal of Applied Physiology, found that with age, there is a decline in the number of fast twitch fibers and an increase in the number of slow twitch fibers. This shift results in a decrease in power and an increase in endurance.
The study also found that this change is more pronounced in men than in women.
In addition to changes in fiber type, there is also a decrease in muscle mass and strength as we age. This decline in muscle mass is called sarcopenia and is due to a combination of factors, including decreased physical activity, hormonal changes, and oxidative stress.
It is important to note that these changes in muscle fiber type and muscle mass can be prevented or slowed down with regular exercise and physical activity. Resistance training, in particular, has been shown to increase muscle mass and strength, regardless of age.
Checkout these keys to running as we age >>
Differences Between Male and Female Runners
You may notice when looking at race times for men and women that male runners tend to run faster. This is true for elites, but often also true for teen and adult intermediate runners.
In a previous article, I've detailed some key differences between men and women that contribute to the differences in running paces, so I'll only do a quick summary here.
Heart size: Men's hearts tend to be larger, allowing them to pump more oxygenated blood where it's needed most faster.
Hormones: We have different primary hormones. Testosterone promotes muscle development, while estrogen stimulates fat accumulation.
Lung Size: Women's lungs are smaller than men's, allowing them to get oxygen where it's needed most faster.
Body Fat: Women have more body fat for biological reasons meaning our bodies have to work harder to run at a particular pace.
Injury Risk: Women face higher injury risks than men due to bone structure and other factors.
Muscle Differences: Men have more fast-twitch muscle fibers, which are used for speed. However, women have more slow-twitch muscle fibers making us good at longer distances.
Effort Level
Here we're getting into a similar discussion to is a 10 minute mile good?
Of course! And it all comes down to you personally, along with the goal.
If you're looking simply at a general mile time as a training pace, that's going to be significantly slower than for racing. In fact, we often say that your easy training pace should be up to 2 minutes slower than your marathon pace and absolutely at least that much slower than your 10K or 5K pace.
In doing a recent mile time trial, I found my mile pace to be about 3 minutes to 4 minutes faster than my average pace for an easy run, which makes sense because easy paces change day to day based on energy levels, muscle fatigue, etc.
External Factors
You really can't compare a mile on the track to a trail mile or even a mile on rolling hills compared to a flat surface.
If you are looking to run your fastest mile, it's ideal to head to the track or use a treadmill on a 0% incline.
You'll also find that things like running at altitude most certainly make a difference. In doing more mile time trial testing, I can shave off 20-30 seconds by going from my normal Colorado runs to sea level in California.
And 1 million percent adding both heat and humidity to a run is going to make it harder, leading to a slower pace. It increases your HR from the start, which means you have less room to really push yourself before maxing out. It's actually calculated by understanding dew point.
7 Tips to Improve Your Mile Time
I've already talked about how to run a mile without stopping, so we're going to skip over that here. But let's say you want to improve your mile time. Before you can run a faster time, the first thing you need to do is get your baseline.
It's key to find a place where you can run consistently to test yourself repeatedly throughout the training cycle or throughout the year.
When we talk about mile times for people, they're often done on a track. While that's a pretty foolproof way to get your time—since it's only 4 laps and it's completely flat—not everyone has access to a track.
If the track makes you nervous, checkout our beginner running track guide. We'll explain the laps and etiquette.
Another option is to find a place that's flat and where you can easily mark the distance. A rail trail or bike path are two great options. Often they have distance markers, although I'd double check that they're accurate with your watch as sometimes they can be off by a bit or even a lot.
Once you run your mile, make sure to make note of some of the key factors I mentioned earlier, specifically the weather, hydration, energy levels before you started and what has your recent training been like.
Alright, now to the strategies that can help you improve your mile time.
1. Develop Your Running Base
Running consistently is one of the first keys to improving your mile time. The body simply needs practice to adapt to what running feels like before really gaining speed.
Beginner runners should look at slowly increasing their running mileage. This increase in mileage over time will help your body adapt, build your endurance and stamina, and ultimately lead to increases in speed.
2. Follow a Structured Training Plan
More experienced runners should follow a structured training plan to meet their speed goals. This training schedule should have a mix of run types.
This is going to ensure that you aren't simply trying to run every single day hard. Instead, you'll be varying the intensity, which is required to increase your total weekly mileage and also to work on your speed.
Remember that we need a variety of workouts, including running easy enough on our easy days to have the energy to truly go hard on our speed days.
3. Include Interval Training
Incorporate speed work into your training routine. Speed work can include intervals, hill sprints, tempo runs, and fartleks, which are all designed to help you build speed and endurance.
By pushing yourself to run at a faster pace during these sessions, you will be able to carry that speed into your mile race.
4. Incorporate Strength Training into Your Running Journey
Strength train to build endurance. Strength training helps to build your endurance, which is crucial to running fast for an extended period of time.
Incorporate exercises like squats, lunges, and step-ups into your routine to build strength and support in your legs and core.
Strength training has a lot of benefits, including:
Reducing injury risk
Fixing or preventing muscle imbalances
Improving posture and running economy
Helping maintain lean muscle mass
It's also just plain good for your health and weight loss!
If you're looking for a place to start, here some specific strength training workouts for runners.
5. Practice Good Form
Good form is essential to running fast and efficiently.
Make sure you are landing lightly on your feet, keeping your arms relaxed and at your sides, and engaging your core. You should also strive to maintain a steady cadence and avoid overstriding.
Honestly, I wish that someone had encouraged me to start doing running drills when I first started. It's just like practicing in any other sport to find efficiency!
6. Cross Training
Cross-train to build overall fitness. This is a chance to continue building that aerobic engine, while reducing the high impact of running.
Cross-training activities like swimming, cycling, or yoga can help to build your overall fitness and increase your endurance. These activities also provide a welcome break from running and can help to prevent burnout.
7. Focus on Nutrition
Everyone's dietary needs are different and many of us have sensitivities to certain types of food. As a result, nutrition is a very personal thing.
Regardless, ensuring we're properly fueled and eating a well-balanced diet is important to our overall health and to our running.
Stay hydrated with a good electrolyte powder and eat a balanced diet. Proper nutrition and hydration are crucial to maintaining optimal performance. Make sure to drink plenty of water and eat a balanced diet that is rich in protein, carbohydrates, and healthy fats.
One interesting thing that I've written about in the past is the benefit of eating foods high in nitrates, like beets, dark leafy greens, and even dark chocolate. Nitrates are converted to nitric oxide in the body, which is linked to vasodilation allowing our blood to carry oxygen to our muscles faster.
How Long Will it Take to Run a Mile?
Our mile times are influenced by a number of factors, including your age, sex, fitness level, as well as external factors such as weather, terrain, and altitude.
Through improvements to personal fitness, the addition of cross training, and good nutrition, runners can improve their mile times and paces.
But as I said earlier, the most important thing to remember is that regardless of whether it takes you 6 minutes or 16 minutes to get through a mile, it's still a mile all the same.
Other ways to connect with Amanda
Instagram Daily Fun: RunToTheFinish
Facebook Community Chatter: RunToTheFinish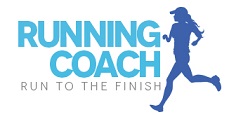 Sign Up to Receive a Weekly Newsletter with Top Running Tips and Laughs