Fueling is one of the toughest pieces for many runners to get right, especially when it comes to longer distances like a 10K. That's right, a 10K is considered an endurance event. You need to plan to fuel a 10K appropriately.
While it's no where near as involved or complex as fueling for a half marathon or setting up your marathon fueling strategy, it still matters!
Nutrition is just one piece of your training puzzle and race day plan, but it's one that can have a big impact. With the 10K there is definitely a lack of information because the data doesn't give us a major reason to overthink it.
In this article, we will look at carbohydrate loading for the 10K, 10k race day fueling tips and more to help you have your best race. Based both on the data and what's going to work for you!!
10KM Race Fueling Strategy
You've got a lot of questions. I had a lot of questions. So let's see if I can help answer them today! Even as a long time running coach, when it came to my own race day I started to realize I'd never thought much about the 10KM race.
I'd spent years thinking about half marathons and marathons, the 10K was always a fun run. But now here I am enjoying racing this distance and seeking out PR's. That meant it was time to dial in nutrition as well!
As noted, the data is back and forth on the 10K because most studies have been very small and generally the focus is on longer distances. We absolutely know that for over 60 minutes there is a boost in performance.
If you're 10KM race will take you over 60 minutes, we recommend taking in some fuel during the race. Consider a gel around 25 to 30 minutes, just to give your body that extra boost of quick energy to pull you through the finish.
But what about those finishing in 36-50 minutes?
For these runners, during the race the focus will often be on electrolytes. And thus the fueling is about what you do before hitting the starting line.
Start Line
If you'll be using caffeine know it peaks in the system at about 45 minutes. So you probably want to ingest that at least 30 minutes prior to the race start.
At the start line, it's a great chance to take in a final shot of quick carbs. That could be a gel, a Honey Stinger waffle or even some Swedish fish. Seriously, candy is the same as a gel in terms of quick carbs.
Race Day Hydration
On race day, start hydrating early in the morning to ensure that you're properly hydrated before the race starts.
Prior to the start, try to drink at least 16oz of electrolytes. I make this the first thing I do getting out of bed. Then I sip until the start line, so I'm not feeling a lot sloshing in the belly. This will give your body time to absorb the fluids and ensure that you're properly hydrated at the start of the race.
You may not need water at every aid station, but don't be afraid to grab and take a quick sip. Remember pull the water in to your mouth, hold and then swallow. This will prevent you from choking on water as you drink while running.
On warm days, try to still ensure that you grab water or electrolytes at the aid stations. We know that dehydration can cause GI distress which may be higher due to the heat and effort.
Pre-Race Food
I've done some in-depth discussions of what to eat before a race. And that doesn't particularly change much for the 10KM.
You absolutely still want to give yourself at least an hour, but probably longer for a high carb meal to digest. Remember that the 10K is going to be a higher level of effort, which is going to more quickly shut down that digestive system. The body wants to put all blood flow in to your heart, lungs and legs.
Do NOT skimp on this fuel though. You want that final hit of carbs, plus you will likely be awake for quite awhile prior to starting and the last thing you want is to feel hungry or lightheaded as you start running.
Do You Need to Carbohydrate Load Before a 10K Race?
Carbohydrate loading is a technique used by runners to increase glycogen stores in their muscles before a race. The idea is to eat a high-carbohydrate diet in the days leading up to the race, which can improve endurance and delay fatigue.
However, carbohydrate loading is probably not necessary for a 10K race. In fact, it may not provide any additional benefits for races lasting less than 90 minutes.
Studies have shown that a diet with a moderate amount of carbohydrates (around 50% of total calories) is sufficient for most runners. So, there's no need to go overboard with the pasta dinners and bagels in the days before your race.
UNLESSSSSS you've been doing keto or generally eat a lower carb diet. If you're normally around 30% or less of your calories from carbs, then for a few days it would benefit you to get up to that 50% level. You can add in some green juices, an extra slice of sourdough bread or some sweet potatoes with dinner.
But you should be focusing a little extra on your hydration.
Leading up to the race, it's important to drink plenty of fluids to ensure adequate hydration. Aim for at least 2-3 liters (or 8-12 cups) of water per day in the days leading up to the race. Personally, I'm a big fan of drinking electrolytes during this time as well.
The light sweetness will encourage you to drink and it's a great way to ensure your body is in balance.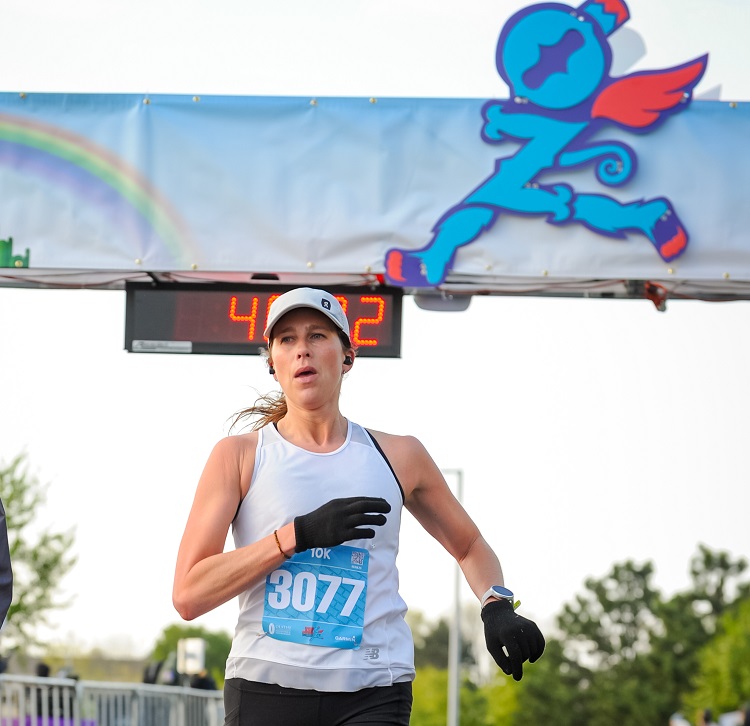 What to Eat the Morning of a 10K race?
The morning of the race is not the time to try new foods or experiment with your nutrition. Stick to foods that you know work well for you and are easily digestible.
Aim for a meal that is high in carbohydrates, moderate in protein, and low in fat and fiber. Some good options include oatmeal with fruit and nuts, a bagel with peanut butter, or a banana with yogurt.
Bananas are a notoriously good food if you have an upset stomach due to nerves! You can also sip some ginger ale or suck on a peppermint.
Be sure to eat your pre-race meal at least 2-3 hours before the start of the race to allow for proper digestion.
Should You Use Any Gels During a 10K?
Energy gels are a popular fueling option for runners during long races. They provide a quick source of carbohydrates and are easily digestible. However, for a 10K race, gels may not be necessary.
Most runners should be able to complete a 10K without needing additional fueling during the race.
That being said, if you do decide to use gels or energy chews, be sure to practice with them during your training runs to ensure that they don't cause any digestive issues or discomfort during the race.
Runners who will take 90 minutes or more to complete the race may benefit from additional fueling during the race. During longer races, such as a half marathon or marathon, it's important to replenish glycogen stores and maintain blood sugar levels to delay fatigue and improve endurance.
In these cases, gels or other carbohydrate-rich snacks such as sports drinks, energy bars, or chews can be beneficial. It's recommended to consume 30-60 grams of carbohydrates per hour (which is 1 to 2 gels).
Caffeine or Pre-Workout on Race Day
Caffeine is a proven performance enhancer. It helps by reducing fatigue and increasing mental alertness. Many runners use caffeine gels or pre-workout supplements on race day to enhance their performance. However, you absolutely need to know how your body responds to caffeine!
Caffeine can cause GI distress, increase heart rate and blood pressure, so it's important to use caffeine supplements in moderation and to ensure that you're properly hydrated before and during the race. Excessive caffeine intake can also cause nervousness, jitters, and insomnia, which can negatively affect performance.
If you choose to use caffeine supplements on race day, it's important to test them during your training runs to ensure that they work well for you and don't cause any negative side effects.
Looking for other 10K tips?
Other ways to connect with Amanda
Instagram Daily Fun: RunToTheFinish
Facebook Community Chatter: RunToTheFinish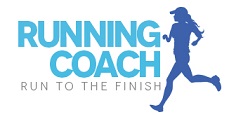 Sign Up to Receive a Weekly Newsletter with Top Running Tips and Laughs