Have you ever wondered what it would be like to train with elite runners? Welcome to Dream Run Camp, the brain child of Matt Fitzgerald.
Yes, that Matt Fitzgerald. The one who's written more about running than most people have a chance to forget. And who years ago spent 16 weeks living at an elite running house and training alongside them (or slightly behind). That experience never left him and it's resulted in some pretty fabulous reading for the rest of us.
But now it's time to write your own story.
To jump in with both feet and find out what you're capable of!
This isn't about trying to run step for step with the elites, but instead getting a glimpse in to that world and finding out what pieces you can take away to improve your own training.
Dream Run Camp
Driving to a group run, Matt started describing this wild idea he had for a camp in Arizona where we plebeians could train alongside the HOKA NAZ Elite. My eyes must have looked like saucers as I said "this sounds like the second book I have fully outlined!"
How many times have we all wondered, could I be faster with smarter nutrition, if I had a guide for my strength workouts, if someone was there to push me, oh and gave me ALLLLLL the recovery tools? Of course, we wonder because it's fun.
It's beautiful to watch the elite runners float through the marathon and ponder if have any chance of that.
All of those day dreams, are coalescing in Dream Run Camp.
Quick Facts
Athlete house with 5 bedrooms (so you'll have a room to yourself or if you choose to come with someone)
Matt Fitzgerald as your host and coach
Flagstaff, Arizona (training ground of the elite) at 7,200 feet of elevation
Ability to attend workouts of the HOKA NAZ Elite
Access to their gym for strength workouts to really test yourself
Recovery room filled with fun things like hypobaric oxygen chamber, recovery boots, AlterG and so much more
As I'll be spending some time here in July, I will have a great deal more in-depth features to tell you about then!
Get all the info on booking and more here >>
My readers get 20% off! SERIOUSLY. You just need to tell Matt you learned about Dream Run Camp from me and he'll set you up.
Why Do a Running Retreat?
Any time I talk about running retreats, I get a lot of questions. Usually…will I fit in? What if I'm not fast?  So let's answer that and more.
As someone who has done 95% of my runs solo since 2002, I get it. There's a pull to run with others and also fear and a thought that we enjoy running alone! But trust me, nothing has ever made me feel more exhilarated about running than a week spent in the company of other runners.
You're running in a brand new place, where someone else has figured out the logistics for you. The day is centered around your runs, your recovery and all the running talk. BLISS.
Now when it comes to the actual run part. I've been to A LOT of retreats a groups. There are a ton of different paces every single time and sometimes you'll find someone that matches perfectly. Sometimes you may opt to run your own pace, but you still have the group at the start, the finish and on trails at multiple meet up points.
How is Dream Run Camp Different?
Matt has designed this to be a very immersive small group experience.  The minimum stay is one week, but ideally you will see if you can commit to 2-12 weeks!
For anyone working remote, this is a great opportunity to spend time training, recovery and still getting your job done. Which is exactly what I will be doing this July! And once I've been to camp, I'll be adding a lot more to this post to give you a concrete personal experience.
Matt Fitzgerald!
I've been lucky enough to spend a number of other running retreats with Matt over the last few years and get to know him as a person (not just an author who we all admire). What a treat that you'll be able to get some direct coaching from him.
Matt is funny and sarcastic and absolutely dedicated to helping runners get the most from themselves. He'll ask you questions that force you to think, while working through a plan to make those goals happen.
He's not just popping in to this retreat, he's running the whole shebang!
Beautiful Landscapes
Can we just agree that part of going to a retreat is experiencing somewhere new? And that it's really pretty ideal for that somewhere new to be beautiful?
Congratulations, Flagstaff is ready to provide!
Flagstaff is a destination many people go to for the outdoors to explore places like the Coconino National Forest, the Grand Falls or the south rim of Grand Canyon National Park.
You'll also find a cute downtown with summer activities for an enjoyable stroll or the 200 acre Arboretum (which you can bet is high on my list because well..flowers!!).
Recovery Space
Want to really feel elite, then you need to prioritize recovery so you can go hard again the next day. And Dream Run Camp is making that so easy with a full recovery space in the house and gym access.
Goodies and gadgets you likely don't have access to at home:
Hyperbaric chamber
Outdoor Sauna
Vibroacoustic therapy bed
Hyperice recovery products
Two ElliptiGO elliptical bikes
Spa pool with underwater treadmill
Honestly, I'm excited about the beautiful runs…but I think we know by know I LOVE ME SOME GADGETS.
Dining
With most retreats, you have a hotel room for a few nights or you are eating whatever the planned meal is for the group. That's totally fine, but not always ideal when you know how you WANT to eat or what feels best for your body.
Since this is about training and improving performance, nutrition has to be a priority.
Luckily you will have access to a full kitchen, which means it's easy to prepare or have the food you prefer on hand.
And if you don't like to cook (raises hand), you could take advantage of Trifecta meal delivery (or Quickfresh). I have tested this out before at home, so let me give you a run down! You'll received individually packaged meals that are fully prepared without high sodium or fillers.
You can select from a few meal plan options, so focusing on getting in enough carbs and protein is actually really easy with these meals.
They aren't gourmet meals, but they are good. And for a week of training could really simplify your life.  Even if you choose to use them for just breakfast or just lunch.
What's Included in the Cost?
All the coaching with Matt
Lodging at the athlete house
Weekly runs/workouts with NAZ elite
The recovery tools mentioned above
You'll also have the option for add-ons like nutrition coaching, Physical Therapy, massage, strength coaching, and/or sports psychology.
Other ways to connect with Amanda
Instagram Daily Fun: RunToTheFinish
Facebook Community Chatter: RunToTheFinish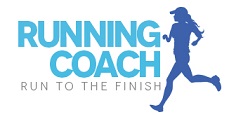 Sign Up to Receive a Weekly Newsletter with Top Running Tips and Laughs