If there's one piece of gear that we runners tend to forget about, but can make or break our cold weather running it's winter running socks. They may be small, but they play a mighty role in our comfort and ability to tackle our winter runs a bit more comfortably.
Socks support your feet, can help prevent blisters and other foot ailments, and protect against the elements. Regardless of the season, there are things to consider when finding your perfect sock, including fabric, moisture-wicking capabilities and the ankle height.
While I definitely have my personal preferences, the socks included on this list are all great options for cold weather activity. Like always, it's not an all-encompassing list, but I'm confident you will find a pair that will meet your needs and budget.
Keep reading to learn more about what makes the best winter running socks, features to look for, and my top recommendations.
What to Look For in Winter Running Socks
You might be thinking, "Why do I need running socks for winter? Won't my regular running socks suffice?"
They might, depending on where you live and the type of winters you have. But for those facing wintry rain, cold temperatures, snow, and ice, having the wrong kind of socks can make a difference in keeping your feet dry, warm and unfrozen.
While there is nothing wrong with spending time indoors treadmill running, winter running can be a cathartic and enjoyable experience if you're prepared. Trust me there's something different about that winter quiet after the busy feeling of the holidays.
Just like the socks you wear the other three seasons, a great pair of winter running socks will protect against or eliminate:
Running blisters caused by friction
Foot discomfort from shoes feeling too tight with a thicker sock
Heat causing your feet to sweat and get cold
Cold causing numbness
Moisture from snow
With that, there are some key features to consider when picking out winter running socks.
Checkout the Fabric
If there's one thing I can say here, first and foremost, it's step away from the cotton socks.
As I've mentioned in articles about other running gear, cotton is not a good choice. You'll see a lot of companies do a mix of merino wool with a synthetic fabric so you get all the benefits of merino wool but the synthetic mix helps them last longer.
Arguably the best aspect of merino wool, which I mentioned in my article on winter running shirts, is its temperature-regulating abilities. While you will see fleece winter running tights, not so much in socks.
In general your best bet is wool, or things that are a blend of spandex, nylon and wool.
Focus on Moisture-Wicking
As mentioned, cotton is not a good choice. We all know it tends to hold on to moisture. This is another instance where merino wool socks or a merino/synthetic blend come into play. Those materials are moisture-wicking and will help keep your feet both dry and comfortable.
There are also waterproof socks out there. They are breathable, but they're really meant for more extreme conditions on trail runs where you might be running through a stream. Do you need them for your average 20- to 30-degree winter run? Probably not. But I did want you to know they do exist.
Picking Taller Socks
Another key feature to consider is the height of the sock and its thickness. Most hot weather running socks tend to cut fairly low around the ankle and are thin.  While the majority of my socks are no show or just have a small tab, when it comes to winter running socks, it's time to looking for a little height.
A sock with a higher cut, like crew socks or ankle socks, will help protect you from cold air, snow, ice, etc. For us long legged runners, it's not uncommon to have a little gap between your tights and socks. That's a no-no when we're trying to keep everything warm and thus the higher sock is a savior!
In fact, if you're really dedicated to wearing shorts or your winters are more mild, knee-high socks can come in handy in protecting a good portion of your legs from the cold. Regardless, a higher cut sock will also help keep debris out too.
Pay Attention to Thickness
You may find the winter socks run a tad thicker too. This is obviously important to provide your feet with some warmth, but may impact how your shoes fit or how you lace them.
You may need to experiment with different lacing techniques to find something that works with your new socks. Simply by adjusting the lacing across the top of the foot, you'll get more space and won't be overly stretching out the shoe.
As someone who truly hates having cold feet, I do often go for a slightly thicker winter sock and find my shoes are a bit stretched come spring time. Bummer, I've gotta buy new shoes. ;)
6 Best Winter Running Socks
While socks are not the cheapest purchase, I've found that most of these brands will last me for years. And that's with running 5 days a  week, plus wearing them the rest of the day as well because I just like the way they feel.
Alright, now onto the good stuff: warm socks!
I own more Swiftwick running socks than any other brand at this point! Honestly a big reason for that is the Swiftwick Aspire never smell, making them ideal for stashing in my bag when traveling or even after those long trail run days!
After finding that I started using the other styles and loved them just as much.
While I'm highlighting these in a winter running article, these socks really can be used year-round. These socks are made with a merino wool/synthetic blend that provides a soft, non-itchy feel and all the great moisture-wicking properties we need in a good running sock.
These have a reinforced heel and toe for durability and hit just below the calf to ensure there's no gap between your shoe and your tights. They're also available in additional heights. They come in multiple sizes to fit men's 3-15 and women's 4-16.5.
$20
Colors: 3
Sizes: S-XL
Fabric: Merino/Nylon/Spandex blend
Cushion: Medium
Compression: Moderate
The Balega Blister Resist is another all-season sock. These socks use mohair fiber in a blend with several synthetic materials that helps to keep your feet cool in the summer, but warm and toasty in the winter.
The quarter height provides excellent protection from the elements and the ribbed design keeps them in place. These also boast a wide arch support band, extra-deep heel pocket, and a seamless toe to eliminate abrasions across the toes and top of the foot.
$20
Colors: Several
Sizes: S-XL
Fabric: Nylon/Polyester/Mohair/Elastane blend
Cushion: Ultra High
The Injinji Wool socks are designed to be a base layer so they're a lightweight sock and one of their unique features is the 5-toe sleeve fit, which reduces friction between the toes. No one likes blisters between the toes!
They're made with soft merino wool, which resists odor among its other great properties, and their thinner design without extra cushioning allows another sock to be worn over top if desired. The crew height of the sock protects against the elements and debris and doesn't slip or bunch.
These also come in a no-show version for a few dollars more.
$15
Color: Gray
Sizes: S-XL
Fabric: Wool/Nylon/Spandex blend
Cushion: None
These were one of the first brands I used when we lived in Kansas City for winter running. Kansas winters are no joke! I can confidently say they are outstanding socks by Roadrunner Sports.
While these are on the pricier side for socks, they're worth the investment. They're known for their durability, tested to last for up to 1,000 miles. That's a lot of miles for a sock! These Made in the USA socks also come with the promise that if they don't meet standard, the company will make it right.
They have breathable mesh that keeps your feet dry and traps moisture on the outer layer. They are also designed to be foot-specific so they're anatomically specific to each foot.
The ones I've linked here are maximum cushion and quarter length, but they also come in several other height and cushion levels to accommodate different needs.
$40
Colors: 2
Sizes: S-XL
Fabric: Polyester/Olefin/Nylon/Elastane blend
Cushion: Ultra thin to Max
Compression: Moderate
The Darn Tough socks are aptly named. They have a lifetime guarantee, which makes the price point quite nice considering they will last…well, forever.
The socks are ultra light, but are great for all seasons because of the merino wool blend they're made with that keep your feet happy in a climate-controlled and odor-resistant setting.
They boast undetectable seams for a smooth and invisible feel and come in a variety of lengths ranging from no-show to crew.
$18-20
Colors: Several
Sizes: S-XL
Fabric: Merino/Nylon/Spandex blend
Cushion: Light
Compression: Moderate
Smartwool and Feetures are two other great brands that a lot of runners swear by for comfort and breathability. I just wanted to create a short to the point list to help you find what you need and get on with your run!
And of course remember that the most comfortable socks, just like all running gear includes some personal preference. Do you like a thick sock or hate how tight it makes your shoes feel? Do you love compression socks for the extra support or feel like they smother you?
Don't be afraid to test out a few things to find your perfect fit.
Looking for more cold weather running gear guidance?
Other ways to connect with Amanda
Instagram Daily Fun: RunToTheFinish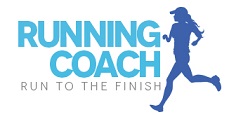 Facebook Community Chatter: RunToTheFinish
Sign Up to Receive a Weekly Newsletter with Top Running Tips and Laughs