If you're a runner who doesn't spend much time lifting weights with your legs (because hello then they're so tired to run), active stretching is a great way to add strength and ensure that you are getting a full range of motion. For my time these are the best stretches for runners.
You'll quickly realize that if you're running with tight hips, hamstrings or other muscles, you aren't getting a full leg swing. Which means, yup, less power!
Research shows that muscles do not become more flexible just by stretching alone. Rather, flexibility comes from resistance stretching, which builds strength while stretching the muscles at the same time.
Benefits of active stretching:
Restores balance
Increased strength and flexibility
Better range of motion
Improved posture
Greater stamina
Faster muscle recovery
Reduces injuries
Olympic Swimmer Dara Torres has said "Ki-Hara (a form of resistance stretching) is my secret weapon." She credits the style of these movements with allowing her to make an amazing comeback when the rest of the world considered her too old!!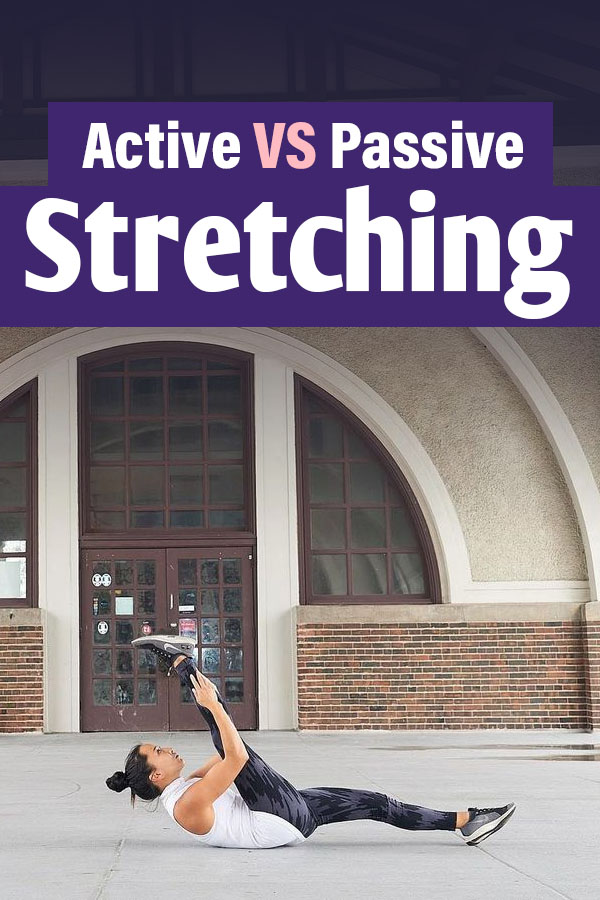 Pictured – See Jess Move
4 Types of Stretching
There are generally considered 4 types of stretching:
Dynamic – not holding a movement, but flowing through it (see dynamic warm up)
Static – holding stretches for a long time (idea post run stretches)
Passive – generally done with assistance, allowing the muscle to be fully relaxed
Active – muscles are engaged during the stretch (what we're focused on today!)
What is Active Stretching?
There are a lot of different names for active stretching, which largely comes down to people creating programs. Resistance stretching, Ki-Hara, Moving Stretch, Self-Resistance Stretching and yes as noted above even a lot of mobility work.
Rather than holding a stretch for 30 seconds to 1 minute (static), you'll be moving through a range of motion while providing resistance to the movement.
Instead of going for a DEEP stretch, we're going for something that will improve performance.
Stretching and Strength in the same movement = better range of motion.
Resistance stretching both stretches and elongates a muscle, or group of muscles, at the same time. This movement breaks down the fascia and lactic acid build up that hinder movement and creates the space for full range of motion.
Following is an example of how to turn a static Pigeon Pose in to a resistance stretch.

Other resistance stretches for runners:
Do you need a resistance band stretch?
You can do a ton, as seen above, with your own body. So don't feel like you can't get great results without a band! I never use one and have seen massive benefits from including a few of these moves in my workout consistently.
Should runners do static stretches?
While I think they can be beneficial in that post run time for slowing down and sometimes just FEEL amazing, if you are limited on time then active stretching or mobility is where you need to focus.
Here's why we want to do active or resistance stretching instead:
"You need to activate the muscle at the end range," explains C. Shanté Cofield of TheMovementMastro.
"You can lie on your back and hold up your leg, but you want to make sure that you're also squeezing your quad for 10 to 15 seconds and then contracting your hamstring so that you're getting some nervous system activation."
How to do Active Stretching at Home?
While I was lucky to learn about this from the man who actually helped Dara Torres in her Olympic comeback, what he quickly showed me was that you can learn these moves and do them at home on your own!
My friend Christine, a runner and yoga teacher.
What is Fascia?
We keep mentioning fascia and maybe you've heard about it when we mention foam rolling for runners, but what is it?
Fascia is made up of bands and sheets of connective tissue that wraps around and holds pretty much everything in your body—muscles, organs, blood vessels, and nerves, keeping internal parts separated from one another.
Although fascia is designed to stretch as we move, over time, it hardens and limits range of motion.
Our joints stiffen and compress daily thanks to regular inactivity from sitting at a desk, poor posture, and lack of sleep.
Repetitive moments, such as running, also cause fascia to become stuck in place because stronger muscles take over and tell your brain to stop sending signals to those smaller, supporting muscles.
Fortunately, it is entirely possible to repair the damage.
There are a variety of methods to break down fascia, including:
And, of course…active or resistance stretching!
The methods listed above work wonders for breaking down some of the fascia, and, when combined with resistance stretching, you can really strip down the scar tissue to enable blood flow, drain the lymphatic system, and regain strength and elasticity.
With free-moving fascia, you can gain better mobility, and thus run better.
My Experience with Active Stretching
Living in Miami, I worked with Steve at Innovative Body Solutions who works frequently with the amazing Dara Torres.
He calls his specific style Ki-Hara.
During our first 90 minute session, I could feel muscles burning that I hadn't used in a while, but in a completely different way than yoga.
At the beginning of the session we tested my flexibility in a few different moves and by the end of the session I had gained almost 30degrees of movement!
The remainder of the day my legs simply felt like they were vibrating with energy. I assumed this meant I would be horribly sore the next day, but to my surprise I wasn't and actually found that in yoga I was able to finally straighten my legs and more accurately get in many of the poses!
Ki-hara is not breaking apart fascia in the way that a foam roller does, but it is providing you with another tool that allows your muscles to break free and work more fully.
Have you ever tried the different types of stretching?
Any experience with active stretching?
Other ways to connect with Amanda
Instagram Daily Fun: RunToTheFinish
Facebook Community Chatter: RunToTheFinish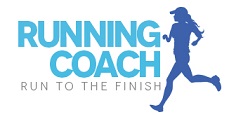 Sign Up to Receive a Weekly Newsletter with Top Running Tips and Laughs