Have you ever finished a long run or a tough workout of any kind and just wanted to call it day? Maybe you wanted to take a nap or just lounge on the couch with a good Netflix binge. Being tired after a workout isn't always a bad thing…but if it's all the time, then there's likely something more to explore.
Feeling that way on occasion happens to all of us. With busy personal and professional lives and workouts mixed in, it all adds up and we just need some time to chill.
But what if you're finding you're feeling this way more often? Maybe you're doing long runs every Sunday and the rest of your day is spent snoozing, or you just feel really rundown that afternoon or for a few days after. Is that bad?
While it's entirely normal to feel fatigued after a long run or tough workout, you may be wondering, especially if it's happening consistently over and over, if it's a sign of something wrong or if there's anything you can do to prevent it.
There's one item on this list in particular that I've seen fix things for tons of runners, but it takes some convincing to shift your mindset around food.
Keep reading as we dive into what's normal when it comes to post-workout fatigue, what's not, what's cause for concern, and what you can do to improve your recovery.
Post-Workout Fatigue
There are a number of reasons you might be tired after intense physical activity and you might experience this in a variety of ways.
Normal post-exercise fatigue results from a combination of physical and psychological factors.
When you exercise, your muscles use stored energy (ATP) and produce waste products like lactic acid. This physiological response can lead to a sense of physical fatigue, often accompanied by muscle soreness. Your cardiovascular system also works harder during exercise, which can contribute to feelings of tiredness.
However, the psychological aspects of fatigue are equally significant. Perceived effort, stress, and mental exhaustion can also play a pivotal role in post-workout tiredness. It's not uncommon for your mind to influence how tired you feel, particularly during challenging workouts.
It's crucial to differentiate between normal fatigue and overtraining, a more severe condition resulting from excessive exercise without adequate recovery.
Normal Fatigue: Feeling tired after a workout is entirely normal, especially after a challenging session. This type of fatigue is temporary and can be relieved with proper rest and recovery.
Overtraining: Overtraining is a state of chronic fatigue and decreased performance that results from excessive exercise without adequate recovery. Symptoms include persistent tiredness, reduced strength, and increased risk of injury.
In cases of overtraining, symptoms extend beyond regular post-workout tiredness and can include persistent fatigue, reduced strength, and an increased risk of injury.
Recognizing the early signs of overtraining, such as constant fatigue, irritability, sleep disturbances, and frequent illnesses, is essential to prevent its negative effects on your fitness journey.
Additionally, understanding the role of muscle soreness is important. Delayed Onset Muscle Soreness (DOMS) is the discomfort experienced 12 to 48 hours after intense exercise. While it contributes to post-workout tiredness, it's also a sign that your muscles are adapting and getting stronger.
Proper recovery methods, such as adequate rest, hydration, and gentle stretching, can help manage muscle soreness over time as your body adapts to your exercise routine.
Checkout my post long run recovery guide to help you bounce back fast.
Common Causes of Post-Workout Fatigue
When it comes to feeling tired after a high-intensity workout, there are several causes. These can range from lack of sleep to dehydration to overtraining, and more. Let's dig into some of the common causes a bit more.
#1 You're Dehydrated
When was the last time you had some water? You should never underestimate the impact hydration has on performance and recovery.
According to the Gatorade Sports Science Institute (EIMD), studies focusing on hydration and exercise-induced muscle damage seem to suggest that proper hydration can have a positive impact when it comes to minimizing EIMD and maximizing recovery.
In addition, other studies have found that exercise performance can be negatively impacted when an athlete is dehydrated by as little as 2% of body weight.
Why does dehydration impact performance and subsequent recovery? Well, dehydration causes a reduction in blood volume, decreased skin blood flow, decreased sweat rate, an increase in body temperature, and an increase in glycogen use by our muscles.
When any and all of those things are out of wack during performance, we can't expect our bodies to recover well after the fact either.
It's crucial to hydrate before, during, and after exercise. Skipping out on any of those time periods can lead to excess fatigue. It's also important to understand that water may simply not be enough. Electrolytes are vital to our performance and recovery, which can easily be added to water.
#2 Lack of Sleep
Poor sleep habits or just a lack of sleep due to circumstances out of your control can leave you feeling quite tired. Sleep is critical to our body's ability to recover from an average day, so it becomes even more important when you add in workouts.
You may be able to perform just fine on little sleep. I mean how many of us actually sleep well the night before a race? There's always the fear of missing your alarm, nerves, you name it. So many things can leave us with a poor night of sleep.
While endorphins, your past training, and hormones may get you through the workout, recovery after may be more difficult with the lack of sleep.
Studies show that a lack of sleep reduces the body's ability to synthesize protein. This means our bodies don't receive the fuel they need to repair the muscles that allowed us to run hard and long or hit the weights.
Adequate sleep, however, allows our bodies the time and rest to do the work needed to recover.
Why Do I Need More Sleep After Working Out?
The goal of exercise is actually to breakdown the body. We breakdown muscles, we challenge our cardiovascular system, our lungs and our brains honestly.
Which means that we require rest for the body to send signals to build itself back up stronger so that it can now tolerate that stimulus. The body is most effective at doing this during sleep, which is why you may require more than prior to working out.
#3 Improper Fueling Pre and During Your Workout
Here is the item that when changed can make a world of difference. It has people going from can't move all day after a long run, to feeling great and doing additional activities!
I can't emphasize enough the importance of proper nutrition. Like hydration, nutrition is important before, during, and after a workout.
While you can run, literally and figuratively, on empty, that only works for so long before the dreaded bonk in the midst of a workout. Think about hitting the wall at mile 10 of a half marathon or mile 20 of a marathon. Not fun. But often preventable by addressing the physiological needs of the body during extended physical activity.
Pre-workout meals with carbohydrates, proteins, and healthy fats ensures our body has energy via muscle glycogen stores to perform. It also helps to sustain our blood sugar.
Taking in nutrition during a run or workout will also help us sustain the effort even after we've depleted what we gained from our pre-workout fueling.
Timing your fuel intake is critical. For longer runs, you should start consuming carbohydrates early in the run to maintain a steady energy supply. A common rule of thumb is to consume 30-60 grams of carbohydrates per hour.
As you fuel your body consistently during the run, you are lessening muscle breakdown, maintain glucose levels and preventing a drop in mood, which also causes that fatigued feeling.
#4 Post Workout Refueling
Finally, refueling post-run or post-workout can also impact recovery.
I know I harp a lot on the importance of protein for women runners over 40, particularly within a specific timeframe, but it's true for everyone. Appetite suppression post-workout is a real thing, but in order to help the body recover fully it needs nutrients to start the recovery processes.
#5 Overtraining
Overtraining is a challenge a lot of people face. It's easy to fall into the mindset that more is better. And while less is more is not exactly the motto either, there is some truth behind knowing what our bodies can tolerate while still making gains.
Overtraining can cause excessive fatigue after workouts. You can even suffer from Overtraining Syndrome (OTS), which builds over a long period of time of training too hard without sufficient recovery in between hard workouts. The signs and symptoms can also take a long time to go away, even once you take a step back.
Signs and symptoms of overtraining include excessive fatigue, soreness that doesn't subside, and getting sick more easily.
#6 Low Iron Levels
Another extremely common issue for female athletes is low iron or low ferritin levels (aka runners anemia).
Low iron or ferritin levels can lead to post-workout fatigue and overall tiredness due to their essential role in oxygen transport and energy metabolism.
Iron is a crucial component of hemoglobin, a protein in red blood cells responsible for carrying oxygen from the lungs to the body's tissues and muscles. When iron levels are low, your body can't produce sufficient hemoglobin, leading to reduced oxygen-carrying capacity. This results in inadequate oxygen delivery to working muscles during exercise.
As a result, you may experience early fatigue, shortness of breath, and a sense of exhaustion during and after workouts.
#7 Hormonal Imbalances
This is one that can cover a lot of things from high cortisol issues to running through perimenopause which causes things to fluxuate wildly.
When runners ask me how to differentiate fatigue from overtraining than from perimenopause, I tend to look at all of the items above. If there has been a big increase in volume, intensity or a long period of low energy availability then we need to address those items before worrying about perimenopause.
When Fatigue is a Cause for Concern
As mentioned, fatigue post-workout is normal and usually resolves on its own, particularly when you take the proper steps to prevent excessive fatigue to begin with. But there are signs of which you should be aware that should send you to the doctor.
If you're experiencing extreme fatigue and exhaustion that's become routine, it's a good idea to visit your doctor. It can be helpful to track your symptoms over time so doctors can identify any patterns or underlying medical conditions that may be at play.
If you experience the following symptoms, you should consider visiting a doctor sooner rather than later:
Headaches
Nausea and vomiting
Heart palpitations
Pain that doesn't subside
Unending fatigue impacting your daily life
Difficulty breathing
Getting routine blood work can also help you and your doctor monitor your health and discover underlying issues, such as low iron (anemia), low ferritin, low Vitamin D or hormonal imbalances. All are linked to fatigue and can be easily remedied and monitored once discovered.
If you want more in-depth information than you may be able to get from routine blood work yearly at the doctor's, you can also check out InsideTracker for a deep dive into your biomarkers. I like that the data is based on what athletes need, not just the general less active population.
I've personally learned a lot from utilizing this service. It's also been a game changer for many RTTF athletes.
How Do You Stop Fatigue After Exercise?
There are plenty of steps you can take to prevent extreme fatigue, but also spur recovery should you experience it.
Start With Hydration
When it comes to hydration, ensure you're properly hydrating before, during, and after working out. Do not, I repeat, do not judge your hydration based on thirst.
Make drinking water a habit you do throughout your day. We can all chug a bottle of water, but sipping throughout the day is better for our overall hydration level.
When we workout, we sweat, which means we lose fluid and electrolytes. We need to make sure we're well-stocked ahead of time but also that we replace them.
In addition to sipping water all day, every day, consider using an electrolyte hydration mix or water additive that includes electrolytes. The bonus to these is that the slight sweetness and sodium will encourage you to drink more!
You may wonder about hydrating too much. Hyponatremia, while rare, is dangerous and results from overhydrating and doing so too fast. This is why I keep emphasizing that we need to be hydrating all the time, not just after a workout and that we need to ensure we're also replacing our electrolytes, including sodium.
Prioritize Sleep
Developing good sleep habits can go a long way in allowing our bodies to recover from high intensity exercise effectively. Aim for at least 7-8 hours of sleep per night.
There are a lot of ways to improve your sleep. Some include:
Letting your body know its time to sleep (lower lights, avoid phone usage, read a book, lower the temperature, etc.)
A good mattress and pillow for comfort
Go to bed at the same time every night and wake up around the same time every day
Meditate
Learn Proper Fueling
As I said, consistent focused fueling is as important as hydration and should be done before, during, and after a tough workout.
Make sure you're eating enough overall. While diet culture would love us all to subsist on 1,200 calories a day, the reality is we need a lot more than that as grown humans, especially ones that exercise. And eating too little will actually derail your fitness goals and weight loss goals.
Make sure your general diet includes lean protein, complex carbohydrates, and healthy fasts. During long workouts, consider using energy gels, energy chews, or other food items that contain carbohydrates to help sustain your efforts.
After workouts, aim to get 20-30 grams of protein in as well as some carbs to help jumpstart the recovery process. Not hungry after workouts, have a quick snack but you'll want to continue focusing on refueling in the hours and even days after a long workout too.
Manage Your Training Load
Overtraining is a real issue, but finding the right balance of training and rest can help you see the gains you're looking for faster. This means you need to look at your total training load, not just any one workout in isolation.
Make sure you have rest days built in each week.
Think about the type and number of runs you're doing each week.
The bulk of your runs should be easy with a speed workout and long run included.
When it comes to strength training, make sure you allow muscle groups time to rest in between targeted workouts.
Or focus on 2-3 full body workouts a week.
Remember to build slow and steady.
Ensure that you have down weeks in your training plan for maximum growth.
If you've taken a break or haven't worked out or run in a long time, start slow. Add to duration and days of the week slowly to allow for adaptation and recovery.
It may be hard to take rest days from a mental perspective, but our bodies really do need rest. If you struggle with taking days off, consider doing active recovery on rest days to get the movement you crave while also allowing your body the time to recover. Active recovery exercise can include light yoga, walking, and gentle swimming.
You may also want to consider hiring a running coach or personal trainer at a gym to help if you're consistently struggling with this and have ruled out any major issues.
Looking for more training tips:
Other ways to connect with Amanda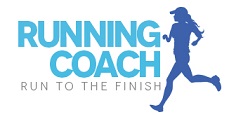 Instagram Daily Fun: RunToTheFinish
Facebook Community Chatter: RunToTheFinish
Sign Up to Receive a Weekly Newsletter with Top Running Tips and Laughs