Your glutes are one of the largest and most active muscles used in running. So it's frustrating when they're sore or tight, especially because that tightness if often due to sitting, not running! We've got some quick and easy glute stretches you can start using in the evening to keep everything feeling good.
What's really key to understand though is that a tight muscles is often due to weakness.
If you're glutes are weak and you put them through a tough workout, then they feel overworked and tighten up. This also happens when you skip that dynamic warm up or sit all day and the glutes simply aren't activated.
When you consistently stretch an area and it continues to feel tight or sore, then it's time to look to strength! Just because an area feels tight doesn't mean trying to "lengthen" it is the answer. So make sure you checkout the glute tests before diving right in to the glute stretches and glute strength below.
What are the Glutes?
When referring to the glutes, we're talking about your buttocks muscles. It's a fancy way to say butt and refer to a collection of muscles without making you giggle.
Of course they don't work in isolation, so you'll see that many of the glute stretches and movements also target the rest of the muscles around the hip joint.
Specifically the largest muscle group in the body is made of:
gluteus minimus: stabilizes the pelvis while walking or running
gluteus medius: helps with moving the leg away from the body and more pelvis stabilization
gluteus maximus: hip extension and your most powerful muscle

Ideally when all these muscles are firing, you won't see as much hip drop in your stride which will prevent injuries. And of course you'll have your largest muscle working hard enough to provide POWER to your stride.
If the glutes are weakened from being tight or lack of strength then other muscles will step in to do the work. This is what often leads to injuries because the smaller muscles of your calves and shins are not designed to handle the same volume and load as your glutes.
What are the Symptoms of Tight Glutes?
Commonly tight glutes are going to lead to other aches, pains and running injuries. So you may notice it elsewhere before directly thinking about your glutes.
low back pain while running – lack of support while running
tight hamstrings – being overworked by weak glutes
knee pain from running – falling inward due to lack of glute strength
soreness in the hips, hip flexors or glutes
hip pain if it continues for a long time
It's likely you'll notice feeling some glute soreness and muscle stiffness especially after sitting for a long period or when first waking up. This is the point where the muscles are tightest from lack of use.
Do You Need to Stretch Tight Glutes?
No. Wait this whole article is about glute stretches right?!
Yes, because it can actually feel really good and some stretching might help to relieve sore glutes by working the muscles at a very low intensity. Many runners also find that working through some stretches forces them to slow down, which aids in overall recovery and helps to work through range of motion.
Lack of range of motion can prevent you from having a good stride and full power in your push off.
5 Common Causes of Glute Tightness

What makes our bodies feel like we need to stretch this large muscle group? The answer is complex. While it's easy to say that our legs help us run, it is not easy to break down the complexities involved in the mechanics of gluteal tightness.
Muscle Weakness
Simply put, as noted previously, we often mistake weakness in a muscle group for tightness. Runners are notorious for skipping strength training.
Muscle Soreness
When you first start working out or doing a new training program some soreness is to be expected. That soreness in your glutes could feel like tight muscles.
Pelvic Instability
Hip immobility/lack of flexibility. Despite how we use this joint, it's still a ball and socket meaning the range of motion on this should be greater than what it probably is.
Inadequate warm-up
Listen, we're not 19 anymore. We have to take five minutes to get the synovial joint fluid flowing, activate the glute muscles with a series of dynamic stretches, and a few other skip-hops before we hit the pavement. This is essential for injury prevention and just makes your run more enjoyable.
Weak Core muscles
The core is connected to everything. Just like with strength training the legs (and arms!) we must train our core, too. Sorry not sorry. This doesn't have to be intensive, but like anything, you should shoot for consistency.
Additionally, weak core muscles lead to poor posture.
Sitting for Long Periods
We all remember the "sitting disease" that prompted us to get standing desks. But the truth is it could be sitting in the car or even on the bike for hours every day. This position inherently turns off the glute muscles, so you need to ensure they are being worked in other ways.
9 Best Glute Stretches
Still on the fence about it all? Here are some static glute stretches you can do. And because we know all of our muscles are connected some of these may target more of the hip flexors, hamstrings or calves to help release tension along the entire chain.
Most you may know as a yoga pose, which is because yoga for runners is about combining stretching and strength.
Stretches are meant to be held for up to 1 minute to get the full benefit. If you are doing them more as part of mobility, then you'll be flowing through a range of motion rather than holding the static stretch.
Grab a mat or pull up a comfy space on the rug and spend a little time seeing how these movements make your glutes, hips, piriformis muscle and other things feel. If the tightness persists, move on to more strength.
Seated Figure Four Stretch
This is often the gold standard for starting out a stretch sequence. You want to loosen things up before going in to some of the tougher ones like the firelog!
Sit in a chair with both feet on the ground (or do this from ground as pictured)
Place the left ankle on the right knee creating a figure 4
You want to work on getting that left knee parallel to the ground, so you might lightly push on it with your left hand
When the knee is parallel to the floor you can deepen the stretch by bending forward.
Downward Dog
Another movement that I think is ideal for warming up and loosening up before moving in to others.
From a plank position, push in to your hands and lift your pelvis towards the ceiling.
Think about keeping your shoulders away from your ears and trying to press your heels in to the ground.
If your heels don't touch, don't worry about it. That's a sign you need to work on some ankle mobility and is very common.
Engage your core and then slowly breathe in and out holding this position or pedaling your feet up and down.
Try to hold it for three breaths and then work up to holding it for one minute.
Pigeon Pose
Start by sitting on your knees and slowly straighten your left leg behind you. You'll then move your right leg out from under your body and angle it across the mat.
If you are super flexible your right leg may be parallel to your body. The less flexible you are the closer to your body it will stay and that's ok.
Press your hands in to the ground and pull your spine up straight
Slowly hinge from the hips to fold forward over your right thigh
Stop if you feel your hips shifting side to side or you start really curving your back
Hold in that position
Seated Twist For Glutes
You'll probably remember this from any gym class where they mistakenly had us do static stretches before we worked out. None the less, it's an oldie goldie for the low back and glutes.
Sit on the floor with legs extended in front of you.
Bend your right knee, placing your right ankle on the outside of your left knee
Sitting up very tall you will then twist to place your left elbow on the outside of the bent right knee
ALTERNATIVE (if you aren't feeling this in your glute then instead try hugging the knee in to your chest and twisting less)
Hold for up to 60 seconds, then switch legs
You don't get awards for twisting farther than needed. So focus on where you are feeling the stretch.
Firelog Pose
This movement can be done on a few different ways to hit different areas. So once you have the basics down, try leaning your torso in different directions or adjusting so that your knees are more stacked in a cow pose.
Sit on the floor in a cross legged position
Take your left leg and lay it on top of your right calf.
You want to be a position where your legs are stacked on top of each other.
The right foot will be at your left knee, and your left foot will be at your right knee (along the calves)
You should already feel this in your glutes.
If more flexible as you hold the position you can begin to bend forward over your thighs to deepen the stretch
Now, try to bring your right foot over to your left hip. You can let your right leg rest on top of your left as you do this.
Hold for up to 60 seconds, then switch legs.
Happy Baby Pose
This is another movement that is going to work on stretching the hips and lower back along with the glutes. It's a favorite for so many after long bike rides or car rides.
Begin lying on your back with feet in a table top position
Point the soles of your feet to the ceiling and grab them with your hands.
Gently pull them toward your chest until you feel a glute stretch.
Work on holding this for up to 60 seconds
PT Ball Glute Stretch
You could debate me on calling this a stretch, but it's one of the best things you can do for those super tight glute medius and minimus muscles.
Place a small PT ball or tennis ball on the ground
Putting your right butt cheek on the ball, use your right arm to adjust the total pressure by raising you up
The goal is to keep breathing and slowly relax in to the ball
This is going to work out any knots and help the muscle to release
Runners Lunge Glute Stretch
In this movement you'll be hitting the hips and stretching through the calves as well.
Begin standing up straight with feet hip width apart
Lunge backward with your right leg, keeping the left leg bent at 90 degrees
From here bring your right hand to the ground and rotate your torso to face the left bent knee with your left arm in the air
Keep the weight out of your right wrist by thinking about engaging your core and looking for the stretch
Hold for up to 60 seconds and then switch sides
Quad Couch Stretch
The reason we're also stretching the quads and hip flexors is to ensure that those muscles are tight and pulling the pelvis forward causing your glutes to be weaker.
Scoot back and place both knees next to the couch, bench or wall, with one leg propped up against it.
Then place the other leg in to a 90 degree position and move in to an upright position.
Keep your body tall and straight, don't lean back or forward.
You may need to start with your knee farther from the couch if you are extremely tight and just work back over time.
If you don't have a couch, here is how you can do this movement without one.
When should you do glute stretches?
Never do long hold stretches before a workout. Instead save these for the end of the day. We know this a great way to help you relax and sleep better as well.
You can also do them after a workout to help prevent some soreness later.
Glute Strength Exercises
As noted your issue may be less about actual tightness and more about glute strength. That's an entirely different article because there is so much to cover, but I wanted to give you a few ideas of movements to being incorporating.
Bulgarian Split Squat
Single-Leg Romanian Deadlift
Hip thrust
Kettle Bell Swing
Glute Bridges (weighted or not)
Squats in all their varieties: make sure you squeeze your booty on the top of the squat or you're only working the quad muscles.
Here are some specific guides to help you start working on your glute strength:
All right now you have a bunch of amazing glute stretches and a lot more information to decide why your glutes might be sore and what to do about it!
Other ways to connect with Amanda
Instagram Daily Fun: RunToTheFinish
Facebook Community Chatter: RunToTheFinish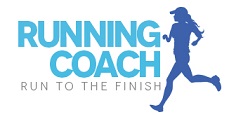 Sign Up to Receive a Weekly Newsletter with Top Running Tips and Laughs