For years, I've noted great quotes that would motivate me in so many different areas of life. Now that I've made lifting weights a required part of training, I thought it would fun to find some great strength training quotes!
It turns out there are maybe less of these than about so many other things.
And yet, I was pretty stoked with the ones that I found. I know these 40 quotes about strength training will give you a boost! Just that extra reason to show up when you're tired, to choose it when you'd rather go for a run.
Because in the end, the reason you show is to be better tomorrow than you are today.
Why Strength Training Quotes Work So Well
Science says this is why we so love those strength quotes:
It's like hearing someone else say they believe in you
It's like having a coach in your head to guide you through
We know word choice matters in our training (have to vs get to)
We like having role models, they give us things to aspire to
They help us convey to others feelings we often can't put into words
It's easy to get caught up in the logistics behind achieving goals. The numbers, the miles, the hours spent, the grueling early mornings or late nights, the injuries – that we sometimes lose track of why we started the journey, to begin with.
Hopefully that's exactly what these will do for you.
Best Quotes about Strength Training
You may see a few names listed twice, what can I say…Arnold was the man who really turned so many on to the weight room! And there are many quotes without a known original person, but that I just loved.
"If you think lifting weights is dangerous, try being weak. Being weak is dangerous."
– Bret Contreras
"Strength does not come from winning. Your struggles develop your strengths. When you go through hardships and decide not to surrender, that is strength."
– Arnold Schwarzenegger
"Success isn't always about greatness. It's about consistency. Consistent hard work leads to success. Greatness will come."
– Dwayne "The Rock" Johnson
"The only way to define your limits is by going beyond them."
– Unknown
"Most champions are built by punching-the-clock workouts rather than extraordinary efforts."
– Dan John
"The last three or four reps is what makes the muscle grow. This area of pain divides a champion from someone who is not a champion."
– Arnold Schwarzenegger
"It's not about perfect. It's about effort. And when you bring that effort every single day, that's where transformation happens. That's how change occurs."
– Jillian Michaels
"Physical fitness can neither be achieved by wishful thinking nor outright purchase."
–Joseph Pilates
"I hated every minute of training, but I said, 'Don't quit. Suffer now and live the rest of your life as a champion.'"
– Muhammad Ali
"The resistance that you fight physically in the gym and the resistance that you fight in life can only build a strong character."
– Arnold Schwarzenegger
"If you still look good at the end of your workout, you didn't train hard enough."
– Unknown
"I do it as a therapy. I do it as something to keep me alive. We all need a little discipline. Exercise is my discipline."
–Jack LaLanne
"Strength and growth come only through continuous effort and struggle."
– Napoleon Hill
"Strength does not come from physical capacity. It comes from an indomitable will."
Mahatma Gandhi
"Success is walking from failure to failure with no loss of enthusiasm."
– Winston Churchill
"To be a champion, you have to learn to handle stress and pressure. But if you've prepared mentally and physically, you don't have to worry."
– Harvey Mackay
"The difference between try and triumph is just a little umph!"
– Marvin Phillips
"You don't have to be great to start, but you have to start to be great."
– Zig Ziglar
"If you want something you've never had, you must be willing to do something you've never done." –
Thomas Jefferson
"The moment when you want to quit is the moment when you need to keep pushing."
– Unknown
"The only place where success comes before work is in the dictionary."
– Vidal Sassoon
"The only thing standing between you and your goal is the bullshit story you keep telling yourself as to why you can't achieve it."
– Jordan Belfort
"Strong people are harder to kill than weak people and more useful in general."
– Mark Rippetoe
"Strength is the product of struggle, you must do what others don't to achieve what others won't."
– Henry Rollins
"If you want to be strong, you have to be comfortable being uncomfortable."
– Unknown
"When I lift, I try to do as heavy as possible until I can't do it anymore. That helps me endure a season, and that's what separates me. If we're doing sets of five, it's not, 'All right, that was good, I'm comfortable with that.' No, I'm going to do it until my arms are about to give out or my legs are about to go."
– Colin Kaepernick
"The harder I train every day on the track and in the gym, the more trust I gain in myself."
– Miguel Cotto
"I don't do this to be healthy; I do this to get big muscles."
– Marcus Ruhl
"The pain you feel today will be the strength you feel tomorrow."
– Unknown
"If it doesn't challenge you, it doesn't change you."
– Fred DeVito
"Change happens when the pain of staying the same is greater than the pain of change."
– Tony Robbins
"The best way to predict the future is to create it."
– Abraham Lincoln
"The body achieves what the mind believes."
– Unknown
"A muscle is like a car. If you want it to run well early in the morning, you have to warm it up."
– Florence Griffith Joyner
"I am not a bodybuilder. I am a weightlifter."
– Ronnie Coleman
"A champion is someone who gets up when they can't."
– Jack Dempsey
"For me, fitness is not just about hitting the gym; it is also about inner happiness and overall well-being."
– Rakul Preet Singh
Instagram Strength Training Captions
Maybe you're looking for quotes about strength training to go along with your Instagram. First of all, you know I'm a big fan of learning how to post better content on Instagram.
Then it's time to think about what will actually connect with your followers. Do they need to be motivated? Feel excited to try something new? Learning something so they can improve?
Once you know why you're posting, snag a quote and throw in a caption:
Going beyond no pain, no gain. To training smart and for life. #athomeworkouts
Learning everyday that my body is capable of more than I thought. #strengthtrainining
Fitness is a process man. Every workout I'm learning something new about myself. #Ilovestrength
A million things I need to get done, but I know this time will help me achieve more in all those other areas.
Looking for additional running motivation?
Other ways to connect with Amanda
Instagram Daily Fun: RunToTheFinish
Facebook Community Chatter: RunToTheFinish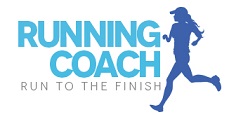 Sign Up to Receive a Weekly Newsletter with Top Running Tips and Laughs