National best friends day sounds like the perfect time to give a shout out to a great running buddy who has helped you through those painful long run miles, talked you off the ledge of a potential injury or simply made you laugh through the miles.
There's a closeness about people who run together. We become better friends, better athletes, and better women by the company we keep. – Kristin Armstrong
Bestie Quotes
Need a little something to send your best friend today and no time to grab a Hallmark card? No worries a phone call often means more, but a quick little text or email that says I'm thinking of you goes a long ways too!
Most of these resonated with me as things I would absolutely attribute to the runners in my life.
#1: I like you because you join in on my weirdness. – Unknown
#2: Strangers think I'm quiet, my friends think I' outgoing, my Best friends knows that I'm completely insane. – Unknown
#3: A true friend is someone who thinks that you are a good egg even though he knows that you are slightly cracked. – Bernard Meltzer
#4: Best friends: it's a promise, not a label. – Unknown
#5: Things are never quite as scary when you've got a best friend. – Bill Waterson of Calvin and Hobbes
#6: Friendship isn't about who you've known the longest. It's about who walked in to your life, said "I'm here for you" and proved it.- Uknown
#7: Sometimes me think, 'What is friend?' Then me say, 'Friend is someone to share the last cookie with.' – Cookie Monster

Source

#8: Anything is possible when you have the right people there to support you. – Misty Copeland
#9: Friendships between women, as any woman will tell you, are built of a thousand small kindnesses… swapped back and forth and over again. – Michelle Obama
#10: There is nothing better than a friend, unless it is a friend with chocolate. – Linda Grayson
#11: Most often it is not the workout that gets us out of bed in the morning. It is the friendships and unspoken bonds of those counting on us to show up. – Fellow Flowers run group
#12: Friendship is born at that moment when one person says to another, 'You too? I thought I was the only one.' – C.S. Lewis
#13: The most beautiful discovery true friends make is that they can grow separately without growing apart. – Elizabeth Foley
#14: A day spent with you is my favorite day. So today is my new favorite day. – Winne the Pooh
#15: Friendship improves happiness, and abates misery, by doubling our joys and dividing our grief. – Marcus Tullius Cicero
#16: A friend can tell you things you don't want to tell yourself. – Frances Ward Weller
#17: Being soaked alone is cold. Being soaked with your best friend is an adventure. – Emily Wing Smith
#18: A best friend is someone who makes you laugh, when you think you'll never smile again. – Unknown
#19: There are three things that grow more precious with age; old wood to burn, old books to read, and old friends to enjoy. — Henry Ford
#20: There's not a word yet for old friends who've just met. – Jim Henson
#21: That's when I realized what a true friend was. Someone who would always love you – the imperfect you, the confused you, the wrong you – because that is what people are supposed to do. — R. J. L
#22: I value the friend who for me finds time on his calendar, but I cherish the friend who for me does not consult his calendar. – Robert Brault
#23: If ever there is tomorrow when we're not together… there is something you must always remember. You are braver than you believe, stronger than you seem, and smarter than you think. But the most important thing is, even if we're apart… I'll always be with you. – Winnie the Pooh
Once you really go back and look at Pooh again through the eyes of an adult he was a pretty exceptional friend. There are tons of quotes from the books that simply make you think, I want someone to love me that deeply!
Friendship is a deeply important piece of my life as an only child. I don't have the built in connections, so when I make friends for me it's deep and lasting and loyal. Near and far, I can't wait to hug more of them again soon.
And if you're feeling like you need to more than get the warm fuzzies, a few other actions you can take to say thanks to that great friend today.
Read on:
Do you have a running best friend?
Other ways to connect with Amanda
Instagram Daily Fun: RunToTheFinish
Facebook Community Chatter: RunToTheFinish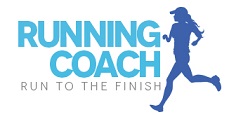 Sign Up to Receive a Weekly Newsletter with Top Running Tips and Laughs