Few of you are coming to me with a focus on your one mile pace, so we're doing running workouts that are going to test your speed and improve your endurance.
There are tons of ways to incorporate speed training and I hope these ideas will help to bring a little fun to your training, along with improvements.
Keys to A Good Speed Workout
As always, it's extremely important to remember a few things about running workouts:
For endurance training this should only be about 20% of your week, the rest should be easy running
NEVER skip the dynamic warm up, it will lead to injuries with speed workouts
Learn to run by effort and you'll always be successful. Because what feels hard some days feels easier on others.
Even distance runners NEED short speed sessions (checkout how a 5k could improve your marathon time)
Nutrition, nutrition, nutrition – you have to refuel and you have to recover from speed work to get the benefits.
All right with the ground rules applied, let's have some fun!
9 Running Workouts
Ideas for speed training can go from unstructured fartleks to very structured track intervals. Pretty much all of them can be done using your GPS watch outside or on the treadmill.
Understanding running terms is really important, so check out these descriptions:
Photo from OnTheRunFit
1. Climb Down the Ladder
This workout is great for distance runners who need to work on stamina, plus practice running faster. Your goal is to run faster as the distance gets shorter.
Start with 1 round and build up to being able to do 2 rounds.
Take .25 mile easy, easy run to recover between repeats.
1600m (1 mile)
1200m (.75 mile)
800m (.5 mile)
400m (.25 mile)
200m (.12 mile)
2. Stride Goal Pace Sandwich
Strides are a great way to warm up and ease in to faster running or to end a workout.
Start and finish with 5-10 minutes of easy running depending on your current mileage.
3 strides
2 x 9 minutes at goal half marathon pace
— 3 minute recovery between repeats and final strides
5 strides
3. 1 Minute Reps
I love a one minute repeat because it's short enough that you can mentally talk yourself through it! Try aiming for faster than your 5K pace and hitting the same or slightly faster by the last reps.
Start and finish with 10 minutes of easy running.
10 x 1 minute with 1 minute recovery
New runners start with 6 reps and build up to 10
4. Mile Repeats – A Mental Push
On the flip side of a 1 minute repeat is the mile repeat! This takes a lot of mental effort to find the right pace, settle in and remind yourself that you can hold the pace.
Start and finish with 10 minutes of easy running.
3 x 1 mile at 10K Pace
3 minute recovery jog between miles
Build up to 5 x 1 mile at 10K pace
5. Marathon Effort Plus
When building up to race day, it's great to practice goal pace running, but first start from where you are! Running workouts aren't just about going as fast as possible, it's also about learning how to hold the pace and then push on tired legs.
5-10 minutes easy running
40 minutes at marathon pace (not new goal pace, but previous marathon)
6 x 1 minute fartleks at 5K pace
6. 5K to Full Out
Yes, even marathon runners will benefit from a speed workout that goes to their top end! It reminds you and your legs what's possible, plus allows you to push in a totally different way.
10 minutes easy running
4 x 3 minutes at 5K effort
3 minute recovery between reps
5 – 10 minutes easy running
3 x 20 seconds all out
walk to bring HR down between reps
7. Hills on Hills
A basic hill workout is to add 5 x 20 seconds hard uphill at the end of a run, but this running workout is designed to make a day of hills! Important for anyone who has a race with big hills (cough Boston) or trail running.
10 minutes easy running
2 x 20 seconds hard effort uphill
— walk down
2x 30 seconds hard effort uphill
— walk down
2 x 60 seconds moderate effort uphill
— walk down
10 minutes easy running
10 minutes at half marathon effort
10 minutes easy running — optional if you feel toast from the hills
8. Fast Intervals
Working on a 5k to 10K race then this is your speed training workout! Running faster than goal pace often shows us we're able to do more than we think, but also forces us to practice good running cadence.
10 minutes easy running
4 x 2 minutes at 10K effort
— 1 minute recovery between reps
4 x 1 minute at 5K effort
— 1 minute recovery between reps
4 x 30 seconds at mile effort
— 1 minute recovery between reps
10 minutes easy to finish
9. LONG Run Intervals
This speed workout is designed to shake up your long run! While we do many of our long runs at an easy pace, if you build in some speed to certain long runs it's a chance to mentally feel even more prepared for what race day will bring.
10 minutes easy running
4 x 3 miles at goal marathon pace
5 minutes easy running between miles
10 minutes easy running
And there you have it!!
A wide variety of ways to play with speed during your training to help build speed and endurance.
Looking for more marathon training tips?
Marathon training isn't just about running fast, there's a lot of base building and little pieces that will keep you healthy for the many months of running.
Other ways to connect with Coach Amanda
Instagram Daily Fun: RunToTheFinish
Facebook Community Chatter: RunToTheFinish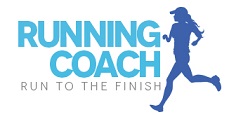 Sign Up to Receive a Weekly Newsletter with Top Running Tips and Laughs