Some days I think I know a ton about running and others someone posts a fact about a person winning a marathon by riding 11 miles in a car and I think…I know nothing!! Today we have some running facts that will blow your mind and make you laugh.
I may have spent some time on Google after my last big treadmill run.
Whether you are simply looking to impress your friends, for a fun fact to share on social media or to get ready for trivia nigh. You'll find a lot of really awesome running info here today!
65 Running Facts You Should Know
Should know might be pushing it. But want to know, will enjoy knowing, can impress your friends by knowing…that sounds right. So let's dive in to some of the weird events in running history!
And if you're wondering how running was invented, the idea that a guy named Thomas Running created it is false!
The marathon was not an event of the ancient Olympic games. The marathon started in 1896 in Athens, a race from Marathon – northeast of Athens – to the Olympic Stadium, a distance of 42.195 kilometers
57% of all race finishers in 2015 were women
Atlanta Peachtree road race has the largest number of finishers in US at 54,752 (2015), the NYC marathon is next at just over 50,000
The fastest mile ever run: Hicham El Guerrouj from Morroco in 3:43:13 and Svetlana Msterkova of Russia in 4:12:56
45 degrees is the optimal race day temperature based on scientific testing of how the body reacts to different temps
Researchers from the University of Portsmouth in England found that breasts don't just bounce up and down during running; they also move in a  complicated figure-8 pattern and without support could create saggy breasts!
Running outside at the same pace as on the treadmill burns more calorie due to air resistance!
The most common runners injuries: runner's knee, stress fractures, shin splints, Achilles tendinitis, and plantar fasciitis
The first New York City Marathon was in 1970 and cost $1 for the 127 participants.
Your feet can produce up to a pint of sweat each day.
Eric Allen and Patricia Dechow studied 300,000 Chicago marathon finishers and found women are more likely to negative split than men due to running conservatively in the first half.
Just 2 1/2 hours of weekly running increases men's testosterone 15%, proving once again exercise is good for the bedroom.
Fauja Singh is the oldest marathon finisher, completing his last race at 101
Orphan Budhia Singh had completed 48 marathons by age 5
The foot has 26 bones, 33 joints, 112 ligaments.
Your neighborhood cat can run faster than a human!
Lactic acid makes breast milk taste sour
3100 miles that's the distance of the longest certified road race – Sri Chimnoy
Under 600 people have completed a marathon on all 7 continents
Average finish time across all 1983 Boston Marathon finishers was under 2:30 and in 2019 3:53
Average winning time of a Boston Marathon is 2:09 for men and 2:25 for women
1984 was the first women's marathon in the Olympics
Christopher McDougall's 2009 book, Born to Run, kicked off a barefoot running mania
Ultrarunning is a smaller set of racers. But growing at a faster rate than marathons or half marathons
Tough Guy is considered the oldest obstacle course race and started in 1987, now joined by Mud Run and Spartan to create a whole new running world
Paula Radcliff still holds the women's marathon record of 2:15:23 from the 2003 London Marathon
It takes 200 muscles to take a step when you run.

Eliud Kipchoge holds both the official and unofficial fastest marathon times. At the Berlin Olympics in 2018, he completed the marathon in 2 hours, 1 minute, and 39 seconds. In October of 2019, Kipchoge broke the 2 hour barrier with a time of 1 hour, 59 minutes, and 40 seconds. This time is

not be officially recognized as a world record because it was not run under open marathon conditions and because it featured a dense rotation of professional pacesetters.

Canadian athlete Corey Bellemore

set a new world record

for the Beer Mile, completing four laps and downing four beers in 4 minutes and 28 seconds.

In 2012, The New York City Marathon was forced to be canceled after Hurricane Sandy ravaged much of the area and resources needed to be routed elsewhere.

 

The New York City Marathon is considered the largest marathon with at least 50,000 finishers each year since 2013. 

Self Transcendence 3100 Mile Race is the world's longest certified foot race. It lasts several weeks, and takes place in

Queens, New York

from June–August every year. Runners do 5,649 laps of one extended city block, a distance of 0.5488 miles. The runners have 52 days in which to complete the distance, running from 6 a.m. to midnight, an average of 59.62 miles every day.

An average of 15 billion activities per week are shared on Strava 

104.3 calories are burned every mile when running at a 10 minute/mile pace.

When we run, the human heart creates enough pressure to squirt blood 30 feet.

 Running burns about 50% more calories than walking.

Runners can store roughly 2000 calories worth of glycogen in their bodies, which is enough to fuel about 18-20 miles of running.

Three surprising animals that are faster than the human being are a domestic rabbit, a cat, and a kangaroo.

 Three surprising animals that are slower than the human being are an elephant, a squirrel, and a domestic pig.

Regular running improves bone density. Researchers at the University of Michigan found 12-20 minutes of running three times a week can increase bone mineral density.

Over 1 billion pairs of running shoes are sold world-wide each year.

The World Record for running a half marathon backwards is 1 hour 40 minutes

By 2017, around 60 million people in the

United States

engaged in jogging, running, and trail running.

Endurance running enhances your nervous system. During the exercise, the FNDC5 molecules in your brain get activated. This process makes the memory sharper and learning difficult subjects easier.

Before 1980, doctors prohibited women from joining marathons.

Drinking water in races with distances shorter than 10 miles was forbidden until the 1960s.

The greatest sprinter of all time is Usain Bolt. The Jamaican sprinter set a record of 44.72 kmh or 27.79 mph in a 100-meter sprint. Bolt also holds the record of the fastest speed of human foot.

The slowest marathon runner is Shizo Kanakuri. The Japanese runner originally dropped out of the Stockholm

Olympics

in 1912. Fifty years later, he was invited to finish the race, setting a record of 54 years, 8 months, 6 days, 5 hours and 32 minutes.

The first female runner to be featured on the cover page of Sports Illustrated is Jackie Joyner-Kersee.
And because we love a good funny fact, thanks to Pavement Runner for this made up one that we all think might be true.
Stefaan Engels ran a total distance of 15,401 km or 9,569 miles in a year. The Belgian runner earned the title "Marathon Man", after running the marathon distance each day for a year.

The French ultramarathon runner Serge Girard holds the world record for the longest distance run in 365 days. He ran every day for a year, crossed a total of 25 countries and covered a total distance of 27,011 kilometers

A woman from suburban Chicago gave birth just hours after finishing the 2011 Chicago Marathon.

The outsoles of the first-ever Nike shoe was created with a waffle iron.

Sports bras did not exist before 1977.
The average replacement time for running shoes is every 300-500 miles or 483-805 km.
Amputee Jacky

Hunt-Broersma

holds the record for most consecutive marathons at 104, which included running the Boston Marathon

The most difficult footrace in the world is the Badwater Ultramarathon. Only invited participants could join the extreme race. The 135-mile track starts from Death Valley, the lowest spot in

North America

, and finishes at Mount Whitney, the highest spot in the lower 48 states.

The coolest and northernmost marathon in the world is the North Pole Marathon.

The southernmost marathon occurs in Antarctica.

The largest running race in the United States is the Bay to Breakers. Held in San Francisco, the track garners more than 100,000 participants annually.

The largest recorded running event was "A Run for the Pasig River". The run for a cause from the

Philippines

was held on October 10, 2010, and garnered 116,086 participants.

The world record for the highest marathon is the Everest Marathon

Among the outdoor runners, around 56% end up getting a runny nose.

During the Great Wall of China Marathon, runners have to climb 5,164 steps.

The marathon at the 1904 Olympics was a bizarre spectacle. The course wasn't blocked off so the runners had to constantly dodge traffic. The first place finisher rode in a car for 11 miles. The second-place runner had to be carried across the finish line after he was poisoned by a "performance-enhancing" concoction of strychnine and egg whites. The fourth place finisher ran the race in dress pants and took a nap on the side of the road during the race.
Other ways to connect with Amanda
Instagram Daily Fun: RunToTheFinish
Facebook Community Chatter: RunToTheFinish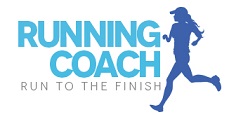 Sign Up to Receive a Weekly Newsletter with Top Running Tips and Laughs