If you're thinking about adding running track into your workout routine, here's everything you need to know as a beginner running track.
The track is not just for professional athletes or student track stars anymore! And it's not just for the timed high school mile that so many of us dreaded.
If you're used to racking up miles on the pavement or the trails, you may not often think about running on a track. In fact, it might even sound boring to run repeatedly in a circle.
Or maybe like me you bring some baggage from your pre-runner life to the track and it makes you queasy. As an average runner, would running track even be helpful?
Yes!!
Not only can running around on a track be fun, but it can improve your performance and take your running to a new level. Whether you are a new or experienced runner that's ready to add in some track workouts, here's everything you need to know.
Let's start with the basics, some benefits, track ettiquette to follow and then get you running!
What is a Running Track?
Today we are specifically talking about the oval. The 4-8 lanes that often surround a football field.
While all tracks will be flat and level, the surface can vary greatly. In some places you'll find dirt, clay, cinder or grass.
But today the average track you'll find at a school is synthetic rubber – rubber particles bound with latex or polyurethane. This is laid over a concrete foundation providing a flat and springy surface that drains well.
In fact, it's said it could improve performance by 2-3% thanks to that rubber spring. Yet, another reason to get a confidence boost by doing your speed workouts at the track!
A Few Track Basics to Know
Tracks are divided in lanes, and you can find anywhere from 5 to 9 lanes, depending on whether you're running on a high school track or a professional track.
Lane 1 is the inside lane on a standard track, with numbers increasing as you move toward the outside.
Track ovals have straightaways (straight sections) and curves (the curved end sections). Each section is 100 meters in length.
Lane 1 is the shortest distance, with the lane distance increasing in each adjacent outside lane.
One time around the track is called a lap, which measures 400 meters. Since a mile is 1609 meters, a full lap is about a quarter-mile, and four times around is about a mile.
Tracks often have lines, arrows, and numbers painted on them to indicate things for track meets and races (ex: where to place hurdles or exchange a baton). You don't need to worry about these markings when running track for your workout.
What Is the Distance Around a Running Track for Each Lane?
One of the defining features of a track is the standardized measurements for each lane. This makes it easier to time these speed events with consistency.
The inside line is the base for all track measurements which is 400meters.
Each subsequent lane (remember a track my have 4-8 depending on size) will be just a little bit longer around. Those looking to figure out the math for themselves can use the following formula:
L = 2S + 2pi(R + (n-1)w)
S is the straightaway length
R is the radius of the turn
n is the lane number
w is the width of the lane
I'm unlikely to go measure all of these pieces of data, so assuming that if follows the IAAF standards we can make some assumptions:
Lane 2: 407.67 meters
Lane 3: 415.33 meters
Lane 4: 423 meters
Lane 5: 430.66 meters
Lane 6: 438.33 meters
Lane 7: 446 meters 
Lane 8: 453.66 meters
This shift in distance is why you might notice that the numbered start lines are also staggered. So everyone hits the finish line having run the same distance.
Common Track Running Terminology
First let's dive in to some of the types of race distances you might have heard about. These are also the way workouts are designed. Instead of having you run for time, most workouts will list a specific track distance.
100-meters – The length of each straightaway.
200-meters—Starting from the curve and going through a straightaway to mark 1/2 a lap
400-meters—A single-lap, also referred to as a quarter mile.
800-meters—Two laps, also referred to as a half mile
1200-meters—Three laps, or three-quarters of a mile (.75)
1600-meters—Four laps, or a standard mile.
5000 meters – This is what road runners call a 5K, 3.1 miles
10000 meters – This is what road runners call a 10K, 6.2 miles
Remember when doing your speed work, if you stay in an outside lane all the way around, you are adding distance. Over the course of a mile that could be over a 100 meters (or the length of one side of the track).
If you're looking for ways to figure out how far did I run, checkout that article for options from watches to more track tips.
Speed Workout Lingo
Here is some track lingo that people frequently use. It's good to know these terms ahead of time to prevent confusion when you hear them.
Drills – drills are warmups for your run, including things like walking lunges, butt kicks, or high knees.
Intervals – workouts that alternate between timed periods of high-intensity speed and recovery to improve time and performance.
Recovery – periods of lower intensity movement (such as jogging or walking) to allow your heart rate to come down as you prepare for another high-intensity period.
Splits – the time it takes to complete a portion of your total distance. Often used to ensure you're pacing yourself well. For example, if you're running 400 meters, you will probably check your time at 100-meter splits.
Repeats – The number of times you will repeat the specified intervals for the workout. I.e. 4 x 400 meters is 4 repeats of 4oo meter intervals.
Benefits of Track Running
There are a hose of benefits to spending some time on the track. As someone who shied away from it for many years, I hope you'll latch on to these faster and reap the rewards.
Easier Interval Timing– tracks are precisely measured, so your first lap is the same as your third and your fifth, and so on. That makes it better for timing your pace and gauging your improvement.
Improves your focus – it can be easy just to zone out when you're running on the treadmill or the trail, but running track can focus your mental energy on hitting certain marks so that you maintain your pace.
Different running surfaces – often made from rubber, tracks often have a slightly springy track surface which helps you run faster with less potential for injury.
Obstacle-free environment – tracks provide a safe environment for running that's free from traffic, dogs, bicycles, and tripping hazards so you can just focus on your run.
Speed Workouts – you can do them anywhere, but there's a certain mindset that happens at the track. Focusing on shorter, quicker paces will improve all your race times and remind you how to suffer (in a good way).
Who Does Track Running Benefit?
Everyone! Contrary to what some people believe, track workouts are perfect for everyday runners as well as student-athletes and professionals.
Additionally, both short-distance and long-distance runners can improve their speed, endurance, and core strength with track workouts because they work different muscles than road and trail running.
I've got a few different articles with workout ideas to get you started:
Listen most of us are never going to look as graceful and speedy as Emma Coburn. So we talk ourselves out of even trying to hit the track, but that's the wrong attitude.
Our goal is to run OUR personal best. Get out there try some speedwork, have some fun.
8 Track Rules to Follow
When you're brand new to running track, everything can feel a little daunting. Instead, checkout these guidelines so you feel more comfortable with what to expect.
Remember that just like everything in your running life, it gets easier the more your show up.
1. Run in a Counterclockwise Direction
Most tracks (especially outdoor tracks) follow this rule. Some outdoor and many indoor tracks will alternate the direction based on the day of the week.
Look for signs or follow other runners to ensure you are running in the right direction. When in doubt, run counterclockwise.
2. Fastest Runners Use Inside Lanes
Keep lanes 1 and 2 open for sprinters and faster runners.You'll know who is doing a speed workout and can adjust to give you both plenty of space in the inner lanes.
Walkers, joggers, and runners who are warming up and cooling down should use outside lanes.
3. Use the Appropriate Lane for Your Needs
Use lane 1 for the most challenging part of your workout, then move to an outside lane for your recovery to keep the faster lanes open for other people to use.
If you're in lane 1 for your sprint interval and someone faster is doing a workout, don't worry. It takes them 2 seconds to move around you and give you both a boost from being out there together.
4. Stay in Your Lane
When the track is very busy, avoid switching lanes unless it's necessary to pass someone. If you need to change lanes, check over your shoulder first to verify it's open like you would when driving a car.
5. Keep Your Belongings Off the Running Track
Bags, water bottles, and other equipment create trip hazards. Make sure they stay at least 3 feet away from the track to maintain a safe workout environment.
Whether that means in the stands or in the middle of the field. You'll often find there's a section where other runners congregate. Say hello! You might just find a new running buddy to make your time even more enjoyable.
6. Pay Attention to Your Surroundings
Avoid wearing headphones or using other distractions so that you can stay alert to other runners coming up behind you or passing you.
In line with this is please, don't bring your dog to the track. We love them, they are awesome, but shouldn't be running with you here because they are a distraction to you and others that are pushing to hit top speeds.
7. Move Outside to Pass
If you need to pass a slower runner, yell "track" to alert them and move out to lane 2. If a faster runner passes you, stay in your lane and let them pass in the outside lane.
8. Don't Stop on the Track
If you need to catch your breath, stretch, feel a stomach cramp coming on, or need to adjust your running watch, that's fine. But if you need to stop moving, get off the track to allow other runners to use it safely.
How to Find a Running Track to Use?
If you're interested in running track but don't know where to find one, here are a few ideas and facilities that might have a track.
Schools
One of the most common places to find tracks are at schools.
Check out your local middle schools, high schools, and colleges. The tracks are often around a soccer field or football field and generally open to the public outside of school hours and when there aren't student practices or events happening.
Fitness Centers
Many gyms and health clubs have indoor tracks, which are often shorter than outdoor tracks. You will likely need to have a membership or pay a daily fee to use these tracks.
Local Parks
Some public parks have a running track. Consult your local Parks and Recreation Department for more information.
Search Online
Open up your favorite internet browser and search for "running tracks near me" to find some hidden gems you never realized were practically in your backyard!
Right Gear for Running Track
Do you need specific gear for track workouts? Not really.
If you're going to do some track races, then you might invest in running spikes, but otherwise one of the shoes in your rotation should be for speed work.
What are running spikes?
Some runners opt to wear flats (basically lightweight road shoes) or spikes, which are designed specifically for track workouts. If you wear flats, warm-up and cool down in your road shoes and only use your flats for your workout.
If you wear spikes, check with your track first to see if it specifies a certain size of spikes that are allowed. Track installation is expensive.
Even though track surfaces are durable, wearing shoes that have large spikes will damage synthetic track surfaces. Do your part to help keep it in tip-top shape for everyone to use for many years by wearing the right spikes.
Get Started Running Track
Now that you know the basics, here's how to get started with your track workouts.
Proper Warm-up
No matter what type of run you're going to do, you first need to complete a warm-up to get the blood flowing to those large muscle groups and help prevent injury. Try jogging a few laps around the outside lane of the track to get the heart pumping and the blood flowing.
Once your body temperature increases, do some dynamic stretches in the infield or the outfield before you get started with your workout.
Pre-Plan Your Workout
Many people think that workouts on a running track are all about mindlessly running laps around the track. However, if you do that, you won't be taking advantage of the opportunity and may accomplish very little.
Instead, have a plan for your workout by deciding:
whether you're running for long distance speed, or intervals
What your goal pace or effort will be?
How you will recover between efforts?
How long your total workout will be.
Having a plan maximizes your time. It also works on your brain! When you know you only have 2 reps left, you find a second gear.
What kind of workouts to do?
Your exact workout will vary depending on your goals. If you're training for shorter distances (like a 5K), consider doing shorter and faster repeats with more extended recovery periods.
On the other hand, if you're working towards improving your endurance for longer distances (half marathon or marathon), you could do longer repeats with shorter recovery periods. Then again, working on your top end speed, is going to pay off in a distance race too!
Imagine how much easier marathon pace feels after doing repeats at your 5K or mile pace!
You'll find all types of runners on a track, from everyday runners to ultra-marathoners. Resist the urge to try to keep up with someone else and just keep your focus on your pre-determined workout.
Remember to pace yourself so that you don't blast off on your first lap and have nothing left "in the tank" to complete your workout. This is why setting a goal pace and sticking to it is important.
It can be easy to overdo it the first few times you run on a track. Your pre-determined pace may feel slow or easy at first, but it will become more challenging as the workout progresses.
The Cool Down
After an intense workout, it might be tempting to just walk off the track and get in your car. Instead, don't forget your cool down to bring your heart rate down and help avoid muscle soreness.
A cool-down should consist of some light jogging or walking as well as some post run stretches.
Running track is a great way to work towards your next race PR, no matter what running level you are. Putting in some track time is a valuable addition to your training because it presents unique advantages and challenges to help you push yourself past your previous personal best and achieve your goals.
More Helpful Articles
Other ways to connect with Amanda
Instagram Daily Fun: RunToTheFinish
Facebook Community Chatter: RunToTheFinish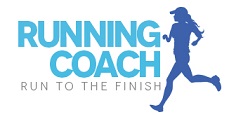 Sign Up to Receive a Weekly Newsletter with Top Running Tips and Laughs