Imagine a metric that not only captures the pace at which you move but also factors in the undulating terrain, the impact of headwinds, and the subtle shifts in biomechanics that mark your every stride. That metric is running power.
Do you know how hard you're working on each run? Maybe you run based on how you feel, which is your perceived exertion. Or maybe you focus on heart rate or aim for a pace in a specific range depending on whether you're doing an easy run or a speed workout.
All of these are great options and used by runners of all levels. You probably have your preferred method.
As a running coach, I preach a lot about each of these methods to help you truly understand an easy run and to better pace yourself on race day. But so many of you LOVE metrics that running power has become a more common watch feature and started to leave you wondering if you should be using it.
What is running power and what does it tell you? How can you utilize it to inform your training? What kind of devices and apps track running power? Keep reading to learn more.
What Does Running Power Mean?
The ability to measure power has been around for a long time in cycling. It's only more recently that it's become a way for runners to keep track of their training effort. Power has been distilled down to one number but is based on a few different things.
Running power is a dynamic metric that quantifies the actual energy exerted while running. Measured in watts, it captures the combined effects of factors like pace, terrain, wind resistance, and biomechanics. Unlike traditional metrics such as pace or heart rate, which provide external observations, running power provides an internal perspective, revealing the effort required for each stride.
By integrating real-time data from wearable sensors, foot pods, or smart shoes, running power offers a comprehensive view of a runner's exertion, enabling a deeper understanding of performance and the potential for more precise training strategies.
Power is measured in watts and is basically the force applied times the speed of that force. For a cyclist, this is based on the movements they perform with their leg on their bikes, specifically pushing on the pedal and then their cadence.
A cyclist's power meter shows a number that gives them an idea of the amount of work they're putting in riding forward at a specific speed. It can be affected by inclines, declines, the road surface, and more.
How Many Watts is Good for Running Power?
For runners, the argument for using power as a metric to guide your runs is based on the idea that if you know your power throughout your run, you'll be better at pacing yourself. This does not mean you're running at a consistent pace throughout your run. It's looking more at your overall effort.
However, we've seen it's much harder to accurately calculate running power than cycling. And you cannot compare power across devices (i.e. Garmin Running power vs Stryd), they will not correlate.
The optimal or "good" running power in watts can vary widely depending on factors such as the individual's fitness level, running experience, body composition, and the specific type of run or race they are undertaking. There isn't a one-size-fits-all answer to this question, as running power is a relative measure that needs to be interpreted in the context of an individual's capabilities and goals.
I'd struggle to say there is truly a good running power because there's still some questions around the usage and data. But if you really want to compare yourself, this is one of the few charges I've found to give you some decent numbers.
Instead, here is an example from Stryd of someone who calculated their max and then was able to set zones for training.
I'll get more into how power is measured for runners later on in the article.
5 Benefits of Using Running Power
Monitoring and tracking your run power has a number of potential benefits. Obviously the longer it's around, the better the devices we use will get at accurately measuring it and creating data points we can use to inform our training.
Here's a look at some of the benefits from using running power.
Individualized
Unlike Heart Rate zones where we have a lot of different formulas and no consensus about which one is best, power is going to be unique to you on a specific day.
Running power allows athletes to define training zones that align with their specific capabilities. These zones are not solely determined by heart rate or pace, which can be affected by various external factors, but rather by the actual energy output.
This individualized approach ensures that workouts are tailored to an athlete's current fitness level, promoting optimal adaptation and minimizing the risk of overtraining.
Greater Efficiency
If we consistently measure our running power over time, we can get an idea of how good our running economy is. We can also see the impact of changes we make to our form.
If we improve our cadence, stride length, and foot strike, among other aspects of our form, we could see a potential improvement in our power.
Better Race Pacing
Depending on your device, you may be able to use your data to determine what power you can maintain for various distances from 5Ks to marathons.
By knowing this number, the idea is that you'll be able to better pace your goal race from the time you cross the start line to the time you cross the finish line and most importantly, avoid the dreaded wall. This also helps to prevent the common issue of starting too fast.
Elevation and Terrain Accounted for on Workout Effort
Because power is arguably better than pace or heart rate, you can ensure you're performing appropriately in your various workout types. This can prevent overtraining, allowing you to adjust your training based on how your body is performing and recovering.
For example, let's say you're doing a workout where you're trying to hit certain paces. On a flat road, that's probably fairly easy.
But let's say you have to deal with some hills. Your pace going up a hill may slow, but when you're measuring power, your power may actually stay the same even though your pace may slow temporarily while climbing.
By paying attention to power instead of pace, you're ensuring you're getting the most from the workout without overdoing it by trying to maintain a pace that's tough on a flat road, let alone going uphill.
See Performance Gains
Let's say you are training for a race and repeat a specific workout a few weeks apart. You can compare the two workouts by using power to guide your effort in each.
If you run with the same power both times, but the second time around you have a lower heart rate and/or a faster pace, that's a signal you're adapting and improving.
Run power data is also something worth looking at after a race, especially if you've been using the metric for some time. It will show you if your training supported your race performance. That can be really helpful information.
Should You Use a Running Power Meter?
While running power presents exciting opportunities for athletes, coaches, and researchers, it also comes with its share of challenges that need careful consideration and understanding.
For many runners, I find that it's just another number to get obsessed with and this becomes problematic. You can't be focusing on running at a low heart rate, hitting a certain power and cadence…it's too stressful for the brain to be trying to balance all these things and simply move.
So while it sounds like an incredibly perfect new tool, it's not. They never are.
A few considerations to keep in mind:
Variability in Running Form: Every runner has a unique running form influenced by factors like biomechanics, stride length, and footstrike pattern. Running power measurements might not capture these individual nuances accurately, especially when using generic algorithms. Personalized calibration and analysis are necessary to ensure that the calculated power values align with an individual's specific running style.
Environmental Factors: Running power considers external factors like wind resistance and terrain gradient. However, these elements can be challenging to quantify accurately, especially in real-time situations. Wind speed, direction changes, and terrain alterations can introduce noise into power calculations, potentially affecting the precision of the data.
Learning Curve: Understanding and applying running power metrics require a learning curve. Runners and coaches need to grasp the relationship between power values and effort levels, as well as how to use this information effectively in training. Transitioning from traditional metrics to running power can be initially overwhelming, demanding education and practice.
Cost and Accessibility: Many accurate running power measurement devices are advanced and come with a corresponding price tag.
How Can Running Power Inform Your Training?
As you probably know, training plans for runners contain a mix of run types. The bulk of your runs are easy runs, but they'll be of varying distances. You'll also have some hard workouts where you might do speedwork, and then you have your race(s) that your training plan is building you toward.
To measure running power, whatever device you may use looks at the force you're putting into the road to move you forward. It also will most likely take into account other factors such as elevation, hills and terrain, wind, temperature, and humidity. Taking all of this into account, your device will distill it down to one number that arguably can help you be a more consistent and efficient runner.
You can also use zone training with running power, similar to heart rate zones. A benefit of using running power zones over heart rate zones is there is no delay in reporting like there can be with heart rate data.
While I don't currently use power targets for my athletes, I can see some benefits and could see myself exploring using it in the future.
How Can You Measure Your Running Power?
There are a number of devices that measure running power now and they continue to improve with each iteration. Some are devices you can attach to your shoes, while some gps running watches offer the measurement.
Below are some options that you might want to check into. You also may already have a device that measures it, but just never knew what it was or how to use it. Now you can!
Stryd is a pod you clip to your sneaker. It can connect to your running watch to provide the data you need regarding running power to guide your workout intensity.
The newest version of the Stryd pod has improved responsiveness, helps you track the stress on your lower body to aid in planning workouts and recovery, and through its next gen sensors, it gives you "a complete picture of who you are as a runner."
Sounds good, right?
Stryd has a corresponding app, but is also compatible with Connect IQ app-enabled Garmin watches, Apple Watches, and a number of the other popular sports watches on the market.
Some other benefits of using Stryd are that it has a growing library of workouts, it offers adaptable training plans, and there's an optional membership offering pro-level tools to enhance your workouts and training decisions.
Many Garmin watches also offer run power tracking that's built right in, while others you can download the Garmin Running Power app through the Connect IQ Store on any smartphone.
Garmin's running power looks at pace, vertical oscillation, grade, and weather conditions to come up with its calculation.
Running Power is included on the Forerunner 255 and 955, fenix 6, epix (Gen 2), and Enduro 2 and more, but again you can use the corresponding Garmin Connect app with any of their watches. It does help to add on one of their accessories, such as their pod or heart rate straps like the HRM-Run for greater accuracy in information.
Here's a snapshot from one of my easy days.
Polar was the first company to use wrist-based running power tracking through one of their multisport watches. Now, several of their watches offer the same capability.
Looking specifically at their Pacer Pro watch, it offers the ability to monitor running power zones, of which there are five. No additional accessories are needed to use the running power feature or make it more accurate.
Like its running watch counterparts, the Apple Watch offers a number of similar features for those using it to track runs. Running power is one of those features. It is available for outdoor runs only and operates similarly to other watches.
All COROS watches offer the running power measurement with no accessories required. However, it can be used with a COROS Pod or with Stryd.
Other ways to connect with Amanda
Instagram Daily Fun: RunToTheFinish
Facebook Community Chatter: RunToTheFinish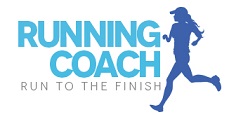 Sign Up to Receive a Weekly Newsletter with Top Running Tips and Laughs