In the running shoe world, New Balance has long been known for their balance between comfort, support, and performance. In this comprehensive comparison, we pit two of their flagship models against each other: the New Balance 1080 vs New Balance 880.
Tighten up your laces and join us as we dive into the world of running shoes, exploring the features, benefits, and drawbacks of these two models. On the surface, it's often hard to determine what sets them apart, so we're going to do that here!
In this head-to-head showdown, we put these running shoes to the test, logging miles on various terrains and soliciting feedback from athletes of all levels. The goal is to provide you with an informed and unbiased analysis, empowering you to make the best choice for your running needs.
New Balance 1080 vs New Balance 880 Overview
The New Balance 1080 and the New Balance 880 re both neutral cushioned running shoes. So how the heck should you chose between the two?! Questions I've asked myself while perusing shoes.
The two shoes are extremely similar and yet have a very different feel to them.
The New Balance 1080, with its technology and cushioning, promises a ride that absorbs impact and propels you forward with every stride. On the other hand, the New Balance 880 aims to strike a balance between support and comfort, catering to those in need of very light stability without compromising on cushioning.
Both shoes utilize their newest Fresh Foam X for that fabulous cushioned feeling so many of us are seeking in our daily trainers.
1080 vs 880 Key Differences
Here's a super quick overview and we'll get more in to details below.
1080 slightly more cushioned and softer
880 slightly more stable and firmer
1080 often looked at more for speed thanks to the rocker
880 available in narrow, standard, wide and extra wide
1080 has a lower heel toe drop
That's a super high level look, there are additional differences in materials and fit. So let's first finish up with the similarities and then we'll look at each shoe individually.
What is Fresh Foam X?
New Balance Fresh Foam X is an innovative cushioning technology developed by New Balance. It is designed to provide a responsive, comfortable, and lightweight running experience. Fresh Foam X is an evolution of the original Fresh Foam, offering enhanced performance and improved energy return.
And let me just tell you I am a BIG fan of Fresh Foam X. For me, it really does have that nice blend of cushion without sinking in to the shoe.
Sneaker Freaker does a great job breaking down what it means that every brand has their own midsole:
"In its most basic form, EVA is made by combining two different plastics. It's then expanded – that is, made into a foam – to produce the squishy stuff that makes soles. Each step of the process can be tweaked to give the final product slightly different properties.
For example, one manufacturer might use different ratios of the two primary ingredients while another might mix in some additives. Then there are all kinds of ways to mould the plastic and expand it into foam, each of which produces a slightly different product."
I can absolutely verify that they've continued to drop weight over the years. I loved the 980 when I first tried it, but this is lighter though maybe less springy.
Listen, I like a good cushioned shoe and this one fits the bill. It's become one of my go to long run shoes.
I've actually gone through 3 pairs of this shoe in the last few years. The rave reviews make complete sense to me as someone who likes a similar feeling of the Saucony Kinvara.
And it turns out New Balance even says this is one of their most popular shoes and if they had to strip down all the lines, this is a keeper. In fact, I list it as one of my best marathon shoe recommendations.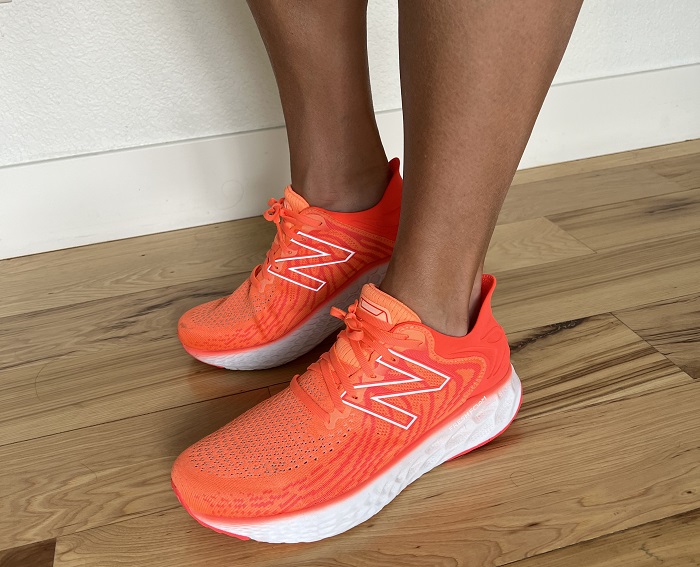 The most recent version 13 of the shoe is slightly lighter and has the Hypoknit upper, which makes the shoe simply feel like it's hugging your foot a bit more. It's also really soft and breathable material, so I've found that great on long runs and summer days.
The Fresh Foam midsole provides excellent cushioning and shock absorption, making it perfect for runners who enjoy long-distance running. This combined with the slight rocker makes it more useful for either daily training or even some speed work like tempos and long runs. Remember this isn't a plush shoe, but cushion that still responds.
While some runners are flocking to carbon plated shoes, we simply don't want those as our every day trainers. We want something that is solid and dependable like this neutral shoe that also has a great wide toebox, allowing you to get full power out of those feet.
The New Balance 880 is a popular running shoe that strikes a balance between cushioning and stability. Designed as a neutral running shoe, it offers a supportive and comfortable ride for runners who desire a touch of stability without compromising on cushioning.
It's going to have enough cushion for long runs without being overly plush and still providing just a hint of stability with the bigger platform. I can concur from my running in fresh foam that you absolutely notice the cushion, but it's still a solid shoe.
The upper part of the shoe is made of engineered mesh that ensures proper breathability and comfort, though some would say it's warmer than the knit of the 1080. This shoe is suitable for runners who require a combo of little support and cushioning for their runs.
30mm stack height
10mm drop
8.4 oz women's, 10.6 oz men's
$140
In talking to fellow runners who like this shoe, a lot of it comes down to familiarity. It's the style that's simply worked for a long time and they know it keeps them rolling! So if you like that traditional style or know you need just a smidge of support, this one is probably the winner.
When to Chose NB 880 Vs NB 1080?
Are you feeling confused or like you now see the difference?? Some of them are obvious like the difference in heel drop, but others are really more about how you like your shoe to feel underfoot.
And yes, comfort matters!
A 2021 meta-analysis of 71 participants across six studies found that comfortable running shoes had a small but significant improvement in running economy, plus less pain and lower RPE when running.
Cushioning
Due to the slightly higher stack height and using only Fresh Foam X the 1080 is going to feel slightly softer than the 880.
Support and Stability
While neither shoe is a stability shoe, the 880 is designed to be more stable. It's not quite a soft and sits just a bit wider, which gives it the feeling of the traditional running shoe that so many of us have used for decades.
This is also seen in the heel drop which is higher on the 880. While I tend to lean towards slightly lower heel drops for most runners, if that's what you're used to then it might be the better option.
Price
Typically, the New Balance 1080 is positioned as a higher-end model within the New Balance lineup, which often reflects in its price. The New Balance 880, while still a high-quality shoe, is usually priced slightly lower than the 1080, making it a more affordable option for runners who seek a balance between performance and cost.
All right, hopefully this New Balance 1080 vs 880 breakdown helped you make a decision!!
Looking for more shoe info?
Other ways to connect with Amanda
Instagram Daily Fun: RunToTheFinish
Facebook Community Chatter: RunToTheFinish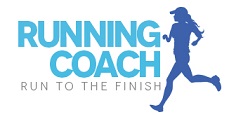 Sign Up to Receive a Weekly Newsletter with Top Running Tips and Laughs