Maybe it's because it's been a crazy year, maybe it's because Brooks Running makes awesome holiday shoes now; I feel the need for Christmas running leggings.
I was Forrest Gump for Halloween and now I just want to be happy, holly and jolly for some miles this winter too!
In case that's up your alley as well, I went digging and here's what I found!
Best Christmas Running Leggings
For me a good tight needs to stay put while running, but lots of these aren't going to be the best running gear ever (few notable exceptions).
Since we aren't looking for these to be worn 12 months out of the year, I'm not always looking for the most durable tight or running leggings with pockets.
You'll notice some are straight up Ho Ho Ho and some you can turn in to an holiday running outfit then wear again.
Listed in order of price so you can decide if it's a great one wear option or something longer term!
And pictured in order above!!
Elf or Santa Leggings ($17)
Listen these aren't listed as for working out, but they are polyester and spandex…so basically what most of your gear is. I'd just check sizing to make sure they'll be tight enough to stay up, but for the price a fun one day outfit!
Holiday Lights Workout Tights – ($23)
Listed as an athletic fit and dry fit…what more can you ask for in your holiday gear. Probably a lot, but these seem like a great cheap option to enjoy the run without worrying you've started to sag.
Red/White Striped – ($29 sale)
Turn yourself in to a candy cane with these fun tights!
Grinch – High Waisted Leggins – ($49)
I LOVE these and am thinking of getting the shirt over the pants. Definitely need friends who love the movie or find it funny to be a little bah humbug.
✅Gone for a Run Performance Capris – ($47)
We know they've made these truly for running and they even have a PHONE pocket. There are a ton of styles from elf leggings to ugly holiday sweater.
Snowflake Capris – ($45)
Not dealing with the cold? Awesome, these printed capris will brighten up your wardrobe without overheating you.
Lululemon Red High Rise Legging
They used to have some that looked like wrapping paper, but now you can still get the bright red legging and you'll be able to wear it year round.
Metallic High Waisted Leggings – ($20)
You can turn yourself in to an ornament and then enjoy these silver (or gold) running leggings the rest of the year with a muted top.
✅ Plus Size Metallic Red 7/8 Leggings – ($20)
LOOK OUT WORLD, Mrs Claus is ready to rumble. As noted most of these are on the cheaper side, so probably not going to get a ton of runs or wear them a lot otherwise, but a perfect little holiday run outfit.
These articles aren't good for me, I just want more gear!
Holiday Running Accessories
Maybe you've decided you don't need the leggings, but what something fun…or maybe you want to take it all up a notch?!! A few more ideas:
Looking for other gear reviews? A few that might help:
Other ways to connect with Amanda
Instagram Daily Fun: RunToTheFinish
Facebook Community Chatter: RunToTheFinish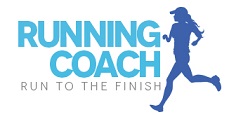 Sign Up to Receive a Weekly Newsletter with Top Running Tips and Laughs