Can you believe I've NEVER done a best running songs post?!
Writing since 2007 and I've never talked about the tunes that can help you push through a track sufferfest or bang out that final mile in your never ending long run.
I've rattled on about my love of running podcasts and audiobooks for long runs, but music is scientifically proven to help you push through a tough workout!
"Music distracts people from pain and fatigue, elevates mood, increases endurance, reduces perceived effort and may even promote metabolic efficiency.
When listening to music, people run farther, bike longer and swim faster than usual—often without realizing it."
Running Playlist
Let's be honest, one of the reasons I've never talked about this is because I am THE WORST at taking the time to make a playlist. I think you've heard me say that my half marathon race day list is 3 songs on repeat.
Since that would kill many of you, I have a pretty cool new app to introduce you to the music app made specifically for running/working out: RockMyRun.
Working on your running cadence?
Awesome, you can pick from a list of songs with different BPMS. An easy run might be 160ish for footfalls, while when you're really pushing you want to aim for 180 footfalls per minute.
So much more enjoyable than listening to a metronome app, finding songs you can naturally begin matching your footfalls to will help you increase that turn over for faster running.
Tired of your same old songs?
No worries, you can check out a bunch of different options from every possible genre and might just find some old songs you'd forgotten how much they psych you up. See my recommended RockMyRun playlists below!
Too lazy to make a playlist?
Me too. For a recent 6 mile goal pace run, I was able to filter down to a list that was over 60 minutes, over 160BPM!
Run by effort?
You can actually set it up to have the music tempo adjust throughout your run based on your Heart Rate! WHAT?! Yes, if you're pushing too hard it's going to go in to something to calm you down and if you're doing an interval it's going to see the recovery and help you ramp back up.
And it's super easy to set up:
Turn on you Bluetooth or Ant+ heart rate monitor
Select your favorite downloaded RockMyRun mix from your MyMixes
Hit play and then select myBeat™ Heart
Follow the one time setup to pair RockMyRun with your device
Start Your FREE 30 Day Trial
RockMyRun Review
I already told you about some of the really cool features and how it saves me time, but let's look at a few more details.
You can adjust the BPM of songs to your desired goal cadence. This way you can listen to your favorites and pick things up.
There are no ads or interruptions, so the music keeps you motivated without distractions
Apple Watch Users can control the music via their watch.
You can test out tons of playlists and yup SKIP songs.
You can use the app for all kinds of workouts and it has playlists for everything from walking to cycling to fitness classes.
You can mark songs as favorites.
There's a WIDE variety of genres to pick from. As a country girl who often finds that music not available on other platforms, I was pleasantly surprised to see a bunch or playlists!
You can use it to track GPS and HR
You can find full playlists from people you love like Another Mother Runner!
RockMyRun has been around a long time (2011), which I appreciate because it means they're not focused on figuring out any bugs, but instead just on improving!
If you're a music lover who needs a switch and especially one working on cadence or speed, this is a great value. $7.99/month or $79 for the full year. But like I said, test it out free for a full 30 days to see what you think.
How to Match a Run to BPM?
Ideally, the playlist is designed to not only motivate you, but help you to move your body with the rhythm. That's why it's such a great tool as noted below for working on cadence.
But of course a super fast rhythm on an easy long run could result in you pushing too hard.
Easy days, long runs just about anything works but 12-130 BPM
Long duration intervals 130-150
Super hard efforts 150+
While we talk about 180 for cadence, you don't want a song that fast (except maybe 7 min milers on race day)
You'll notice that a lot of the RockMyRun playlists will vary in BPM and that's too help you do intervals and recover or throw in those fartleks!
Best Running Songs for Any Goal
Your goal absolutely impacts the type of music you should be listening to! Checkout these tips to get the most from your playlist and ensure you have the best running songs ready to go on any day.

Goal: Cadence
If you want to improve your overall running cadence, then finding songs with faster beats can help you to hit the optimal stride length. You start matching your footfalls to the beat!
Here are some options from all genres!
The Distance by Cake
If I Could Turn Back Time by Cher
I'm a Believer by The Monkees
Won't Back Down by Eminem
Beautiful Mess by Diamond Rio
Checkout these RockMyRun Playlists: Massive Thowback Half Marathon Mix, Work From Home 2020
Find the right song for your next run: better speed, power or relaxing! #runchat
Click To Tweet
Goal: Power
When you need that final push for a tempo run, a crazy Yasso 800 or just the final miles of 20 mile marathon training run, you gotta pull out the big guns. I've asked about your power songs before and here are some of the answers:
This is My Fight Song by Rachel Platten
Stand by Rascal Flatts
Can't Hold Us by Mackelmore
Roar by Katie Perry
Checkout these RockMyRun Playlists: Sunny Day 5K, Cardio/Pop 2020
Goal: Pump Up
Of course your nerves are flowing pre-race, so now is the time to allow your adrenaline to work for you by channeling it in to feeling empowered. Might seem cliche, but it's cause they work!!!
Eye of the Tiger by Survivor
The Final Countdown by Europe
Don't Stop Believin' by Journey
Run The World (Girls) by Beyonce
Checkout these RockMyRun Playlists: Harder Better Faster Stronger, Welcome to the Jungle
Goal: Find the Zone
Create a playlist of just 1-3 songs on repeat.
The first time through you'll be jamming, but as the songs repeat you'll find it creates a rhythm an effect that allows you to simply focus on the task at hand.
This is my FAVORITE race day technique. I've hit PR's using it many times!
Any 1-3 songs you find yourself bobbing your head to or singing along when they pop on the radio.
Goal: Relax
Honestly, when relaxation is the goal, I tend to turn to country music. It's often a little softer, slower and I can hear it without really focusing.
But I know "kicking our boots up" and "hitting dirt roads" aren't for everyone, so you can also turn to Jack Johnson, classical music or shoot even a little Celine Dion. Another great option is just to turn it off!
If you're not yet using RockMyRun, try it out for free here.
Start Your FREE 30 Day Trial of RockMyRun
More Running Gear Reviews
Now that you are fully jammed up and ready to rock out your next run, what will you be listening to?
Will you be fighting with headphone cords, strapping something to your arm and carrying a phone too?? Just saying why not simplify where you can!
Other ways to connect with Amanda
Instagram Daily Fun: RunToTheFinish
Facebook Community Chatter: RunToTheFinish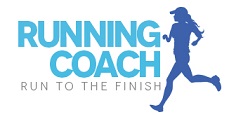 Sign Up to Receive a Weekly Newsletter with Top Running Tips and Laughs
This post is sponsored by RockMyRun, all thoughts are my own.