There's nothing better than finding the best running songs that can pump you up, help you feel better, and even help improve your performance!
But no, seriously, music is powerful, and finding the right running tunes can change your running game! I mean, did you know that the right BPM while running can help you stay on pace?
BPM here means beats per minute (yup same as when we talk about your HR).
I've rattled on about my love of running podcasts and audiobooks for long runs, but music is scientifically proven to help you push through a tough workout!
"Music distracts people from pain and fatigue, elevates mood, increases endurance, reduces perceived effort, and may even promote metabolic efficiency. When listening to music, people run farther, bike longer, and swim faster than usual—often without realizing it."
If that sounds promising, this article is perfect for you! It features running tunes from different genres of music to keep you motivated during your runs, so let's dive into our top picks!
Top 7 Benefits of Listening to Music While Running
Most of us understand at a basic level that listening to music while running can pump us up and make us feel better. But there is actual science to back that up! So grab your wireless running headphones and lace up, it's time to have more fun!
Here are the top 7 benefits of listening to music while running:
1. Helps Keep Your Brain Young
Running provides numerous benefits for the brain, including aiding in the production of new brain cells, a process known as neurogenesis, which prevents age-related cognitive decline.
When you add music to the mix, you're effectively working out your brain as well. According to studies, listening to music can increase your mental alertness and memory, as well as jump-start your creativity.
2. Can Improve Endurance Levels
When you run while listening to music, it can actually help you run for longer periods of time. Dr. Coastas Karageoghis writes in his book 'Inside Sports Psychology' that listening to music as you run can boost your endurance by up to 15%.
In another 2012 review, he wrote that you could think of music as a 'type of legal performance-enhancing drug.'
3. Reduces Stress
After a long, stressful day at work, a nice run can be the best way to clear your mind. Running while listening to music is a great way to reduce your stress even more.
Music affects the parts of your brain associated with emotions, which can help you relax. You'll return from your run feeling rejuvenated, joyful, and ready to face whatever the rest of your day has in store for you.
4. Helps Reduce Pain
Another 2016 research proves that music can even help reduce pain by helping reduce stress ad anxiety levels, which can help you run faster and better.
5. Improves Overall Mood
Have you ever listened to a song that instantly makes you smile? Well, there's a reason behind it! Music enhances mood by increasing the release of dopamine in the brain! Win-win situation, I'd say!
6. Enhances Runner's High
Speaking of mood, listening to music not only improves your mood but by triggering dopamine it can even enhance the runner's high we as runners are all too aware of! So next time you're out on a run, use the songs from this article to create a playlist of the best workout songs!
7. Helps With Solo Runs
Although we all enjoy running, we wouldn't be telling the truth if we said that our long, solo runs for training didn't occasionally become a little monotonous. When you can't bring a friend along for the run, it helps to have a playlist of your favorite songs ready to play to help time fly by!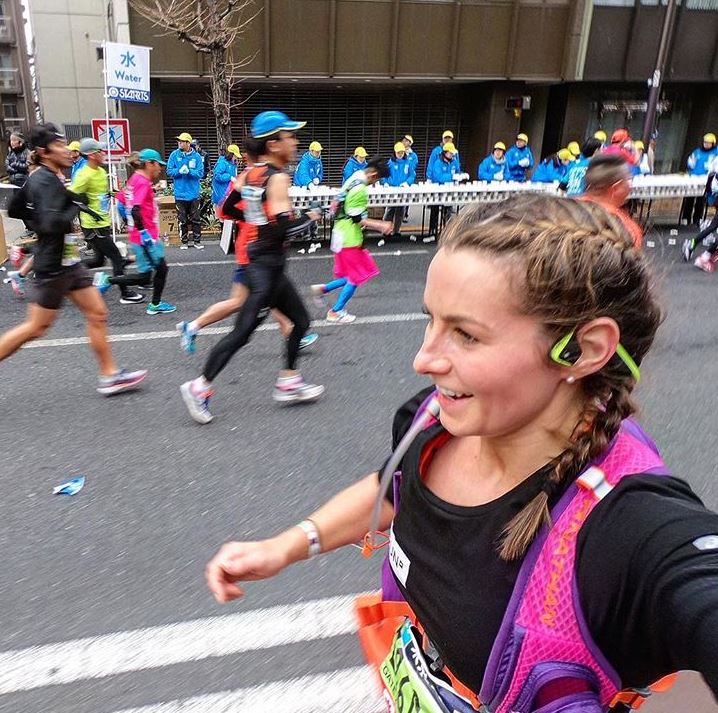 What's the Best BPM for Running Songs?
As I mentioned above, BPM stands for beats per minute. By listening to a song with a BPM that matches your pace, you can even increase your stride rate or stride turnover which can help you improve your running form and even speed!
And so, ideally, your running playlist should be designed to not only motivate you but to also help you move your body with the rhythm. That's why it's such a great tool for working on cadence.
But of course, a super fast rhythm on an easy long run could result in you pushing too hard. As a general rule, note the following:
For easy days, long runs just about anything works but 120-130 BPM
For long duration intervals, 130-150 BPM is best
For super hard efforts, stick to songs with 150+ BPM
While we talk about 180 for cadence, you don't want a song that fast (except maybe 7 min milers on race day)
What Running Pace is 180 BPM?
Many are confusing BPM in a song with the 180 cadence we often say is the target. A 180 BPM song is for that all out sprint and would not be a pace you can hold for more than 30 seconds.
In fact, it's good to have a variety of BPM on your long runs as that might pull you out of a funk or help you pick up the cadence without going too hard for too long.
How Do You Find Your Favorite Song's BPM?
While you can definitely do some math on your own to figure it out, there are some easy tools you can use that can do that work for you! Here's a quick online tool I love using!
By using it, you can take the suggestions here and then see how to slot in some of your current favorite running songs alongside them!
Other great and free online tools you can use include GetSongBPM and TuneBat.
50 Best Running Songs (By BPM)
Your goal absolutely impacts the type of music you should be listening to!
Check out these tips to get the most from your playlist and ensure you have the best running songs ready to go on any day.
I've picked a variety of songs from different genres and you'll notice dance, hip hop, and even EDM and country music! Regardless of your choice of music, you're bound to find a few new favorites to help in your training!
Best Running Songs for Easy Runs (100-125 BPM)
Remember this is when we are warming up and on days where we need to keep EASY runs EASY! As in the majority of your runs if you are a distance runner.
Californication – Red Hot Chili Peppers (100 BPM)
Get Busy – Sean Paul (100 BPM)
Lust for Life – Iggy Pop (102 BPM)
AA – Walker Hayes (104 BPM)
Numb/Encore – Jay Z and Linkin Park (107 BPM)
Eye of the Tiger – Survivor (109 BPM)
Another One Bites the Dust – Queen (110 BPM)
Grenade – Bruno Mars (110 BPM)
Walking on Sunshine – Katrina and the Waves (110 BPM)
Toxicity – System Of A Down (112 BPM)
Gimme More – Britney Spears (113 BPM)
Strong – Kelly Clarkson (116 BPM)
Run Like Hell – Pink Floyd (117 BPM)
Don't Stop Believin' – Journey (119 BPM)
It's My Life – Bon Jovi (120 BPM)
Don't Stop the Music – Rihanna (123 BPM)
Wake Me Up – Avicii –  (124 BPM)
Raise Your Glass – P!nk (125 BPM)
Run The World (Girls) – Beyonce (125 BPM)
Bad Habits – Ed Sheeran (125 BPM)
Best Running Songs to Improve Cadence (165 to 180 BPM)
If you want to improve your overall running cadence, then finding songs with faster beats can help you to hit the optimal stride length. You start matching your footfalls to the beat and it's much more pleasant than using a metronome.
Tip 1: Don't run at this high BPM song the entire time, I guarantee you'll end up going too fast. These are for practicing your footfalls, to help you more naturally find your rhythm. Use them for a few minutes at the beginning or end of the run.
Tip 2: Gradual increases, just like in your mileage. If you test your cadence and find that initially, you are only doing 140 footfalls per minute, start with a 150 BPM for a few weeks, then try a 160 BPM song, etc.
The authors of Born to Run 2 swear that Rock Lobster is the perfect song to nail your cadence.
Here are some options from all genres!
Stuck Like Glue – Sugarland (168 BPM)
Sabotage – Beastie Boys (168 BPM)
Crazy in Love – Beyoncé (173 BPM)
Beautiful Mess – Diamond Rio (177 BPM)
Won't Back Down – Eminem (180 BPM)
Kenny Loggins – Footloose (174 BPM)
Cake – The Distance (184 BPM)
Find the right song for your next run: better speed, power or relaxing! #runchat
Click To Tweet
Running Songs for Speed Workouts (140-155 BPM)
Yes, a few of those high BPM songs can be great for sprints, but when you're doing intervals you need to make sure there's enough left in the tank at the end of one song to keep going for the next song!
Applause – Lady Gaga (140 BPM)
You Really Got Me – Van Halen (140 BPM)
Shook Me All Night Long – Rockin Times (141 BPM)
Shivers – Ed Sheeran (141 BPM)
What a Girl Wants – Christina Aguilera (142 BPM)
Toxic – Britney Spears (143 BPM)
Brightside – The Killers (148 BPM)
Bang Bang – Ariana Grande, Jessie J & Nicki Minaj (150 BPM)
Thnks fr the Mmrs – Fall Out Boy (155 BPM)
Everlong – Foo Fighters (155 BPM)
Best Running Songs for Extra Power
When you need that final push for a tempo run, a crazy Yasso 800, or just the final miles of 20 mile marathon training run, you gotta pull out the big guns.
I've asked about your power songs before and here are some of the answers:
This is My Fight Song – Rachel Platten
High Hopes – Pan!c at The Disco
Stand – Rascal Flatts
Can't Hold Us – Macklemore
Good As Hell – Lizzo
Roar – Katie Perry
Pump It – Black Eyed Peas
Taylor Swift – Shake It Off
Eye of The Tiger – Surivor
Work Bitch – Brittany Spears
So What – P!nk
Survivor – Destiny's Child
Sweet Emotion – Aerosmith
These are less about hitting a specific BPM and more about the emotion that fires you up. Remember not to overthink matching song BPM to every workout, there's a lot to be said for that emotional factor.
Bonus: 87 Extra Best Running Songs (By Genre)
If instead of focusing on BPM you want to go by genre, don't worry I've got you covered! Here are 87 best running songs by genre:
Pop Hits
Blinding Lights – The Weekend
Watermelon Sugar – Harry Styles
Don't Start Now – Dua Lipa
Level Up – Ciara
Prisoner (feat. Dua Lipa) – Miley Cyrus, Dua Lipa
Dynamite – BTS
Holy (Feat. Chance the Rapper) – Justin Beiber, Chance the Rapper
Therefore I am – Billie Eilish
Run – OneRepublic
Anyone – Justin Beiber
pov – Ariana Grande
Perfect Day – Hoku
Afterglow – Ed Sheeran
Take You Dancing – Jason Derulo
Running Up That Hill – Kate Bush
Heather – Conan Gray
Rain on Me (with Ariana Grande) – Lady Gaga, Ariana Grande
Wonder – Shawn Mendes
Paper Planes – M.I.A.
Midnight Sky – Miley Cyrus
Diamonds – Sam Smith
Sleepy Town – AFTRHOURS
my future – Billie Eilish
Hip Hop
I Gotta Feeling – Black Eyed Peas
Whoopty – CJ
Stronger – Kanye West
Moonwalking in Calabasas (feat. Blueface) Remix – DDG, Blueface
Tyler Herro – Jack Harlow
Still Trappin' (with King Von) – Lil Durk, King Von
Errbody – Lil Baby
Cry Baby (feat. DaBaby) – Megan Thee Stallion, DaBaby
Laugh Now, Cry Later (feat. Lil Durk) – Drake, Lil Durk
Body – Megan Thee Stallion
Gold Digger – Kanye West
Mood (feat. iann dior) – 24kGoldn, iann dior
POPSTAR (feat. Drake) – DJ Khalid, Drake
Blueberry Faygo – Lil Mosey
Lion King on Ice – Cole
Club Can't Handle Me – Flo Rida
Dior – Pop Smoke
Conversations – Juice Wrld
See You Again – Wiz Khalifa
Give – DJ Boat, Kobi Jonz
When to Say When – Drake
Woah – Lil Baby
Classic Rock
Sweet Emotion – Aerosmith
Carry on Wayward Son – Kansas
Born to Run – Bruce Springsteen
I Can See for Miles – Styx
Hungry Like the Wolf – Duran Duran
Thunderstruck – AC/DC
Eye of the Tiger – Survivor
Long Train Runnin – The Doobie Brothers
Burnin' for You – Blue Öyster Cult
Ramble On – Led Zepplin
Rock You Like a Hurricane – Scorpions
Peace of Mind  – Boston
Heartbreaker – Pat Benatar
(I Can't Get No) Satisfaction – The Rolling Stones
Livin' on a Prayer – Bon Jovi
Don't Stop Believing – Journey
Country Hits
Somebody Like You – Keith Urban
Ready to Run – Dixie Chicks
Anything Goes – Florida Georgia Line
Homemade – Jake Owen
We Back – Jason Aldeen
This Bar – Morgan Wallen
Here and Now – Kenny Chesney
One Man Band – Old Dominion
Getting Good – Lauren Alaina
I Hope You're Happy Now – Carly Pearce, Lee Brice
Homesick – Kane Brown
This is How We Roll – Florida Georgia Line
Little Red Wagon – Miranda Lambert
Crushin' It – Brad Paisely
Save a Horse (Ride a Cowboy) – Big & Rich
Cruise – Florida Georgia Line
Boondocks – Little Big Town
Up Down – Florida Georgia Line
Backroad Song – Granger Smith
House Party – Sam Hunt
Barefoot Blue Jean Night – Jake Owen
Something Bout a Truck – Kip Moore
Nothin' Like You – Dan + Shay
All I Want To Do – Sugarland
Sideways – Dierks Bentley
Stuck Like Glue – Sugarland
Best Running Songs to Find the Zone
Create a playlist of just 1-3 songs on repeat.
Yes, you read that correctly.
The first time through you'll be jamming, but as the songs repeat you'll find it creates a rhythmic effect that allows you to simply focus on the task at hand.
This is my FAVORITE race day technique. I've hit PRs using it many times and there are 100% studies around this idea!
Any 1-3 songs you find yourself bobbing your head to or singing along when they pop on the radio.
Where to Find Running Playlists?
I need to confess that I'm awful at creating playlists but since many of you now love your Peloton classes with playlists, I thought I'd give you a look at a tool that might be helpful.
First up is the ever popular Spotify! You can do a quick search and find a ton of playlists to test out. I am on the free version and thus this doesn't always work for me. Prior to my next race I will upgrade though so that I can download songs ahead of time.
This ensures that if you lose service during the race you don't lose your music!!
Next up is an app that I used for awhile to save me time!
RockMyRun Review
RockMyRun is an app with a bunch of pre-made running playlists.
You can adjust the BPM of songs to your desired goal cadence. This way you can listen to your favorites and pick things up.
There are no ads or interruptions, so the music keeps you motivated without distractions
Apple Watch Users can control the music via their watch.
Test out tons of playlists and SKIP songs.
Mark songs as favorites.
There's a WIDE variety of genres to pick from. As a country girl who often finds that music is not available on other platforms, I was pleasantly surprised to see a bunch of playlists!
You can find full playlists from people you love like Another Mother Runner
If you're a music lover who needs a switch and especially one working on cadence or speed, this is a great value. $7.99/month or $79 for the full year.
Now that you are fully jammed up and ready to rock out your next run, what will you be listening to?
Looking for more gear tips?
Other ways to connect with Amanda
Instagram Daily Fun: RunToTheFinish
Facebook Community Chatter: RunToTheFinish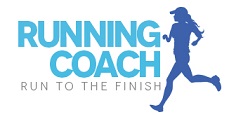 Sign Up to Receive a Weekly Newsletter with Top Running Tips and Laughs