If you've found that working out from home has lead you to fall in love with video led workouts then you might be debating Beachbody vs Peloton as two of the most popular fitness companies in the world for at home workouts.
Over the last two years many of you have found that you like to sweat in the privacy of your own home. It also eliminated excuses, saved you tons of time by not going to the gym and meant that you could change up the workout based on how you're feeling.
Beachbody and Peloton offer different benefits for those who want to get fit from the beginner to long time fitness lovers.
I've tested out both at different times over the years, along with Les Mills, FitOn and a number of other apps.
Beachbody offers a variety of programs that are designed with a focus on weight loss, tone your body and muscle building, which they supplement through diet plans with nutritional coaching (all included in the purchase price of Beachbody On Demand).
On the other hand, Peloton is more focused on bringing fitness into your household by streaming live classes with a personal trainer so you can work out from anywhere as long as you have internet access. (oh and on selling their bikes)
Since they are both similar and yet different, we're going to breakdown the pros and cons of each to help you choose.
Beachbody vs Peloton
Now that Beachbody has a launched the MYX fitness bike as well it may feel like the two apps are even more comparable than ever. I have however found a general difference in instructors and the way things are delivered.
Beachbody tends to show you a full class of people. Helpful for easily seeing modifications.
Peloton is always the single instructor.
Beachbody offers a lot of FULL programs, so you can follow a series from start to finish.
Peloton is slowly building out these types of things.
Beachbody workouts are strength and cardio focused, but without a bike or treadmill.
Peloton offers a high volume of instructor lead cycling and running workouts, since that is their roots.
Both apps now allow you to preload or download workouts for when you will not have WiFi.
Currently Beachbody On Demand is $99/year and Peloton App is $155.88 per year (if you do not own one of their machines).
If you own the bike or treadmill then Peloton is $39.99 per month and the Beachbody bike subscription is $27 per month.
Beachbody Pros and Cons
Beachbody has been around for over 20 years with their most popular program being P90X. It's a legit muscle and strength building program that is designed correctly and easy to follow.
Beachbody offers over 400 workout from Hip Hop Abs (a personal fav) to Kickboxing to Yoga or PiYo – you'll be able to cross train effectively.
Beachbody workouts are designed to be done at home often with minimal to no equipment.
BODi is their new series of LIVE workouts. It's Peloton on crack with lights and louder music and massive screen with your video feed.
There is a true focus on being able to build muscle, but also a lot of talk about getting lean.
They offer group support and challenges to keep you motivated.
Meal plans and nutrition coaching are both included in your purchase price of the program or you can purchase separately if you want more flexibility when it comes to food choices.
Beachbody programs can be purchased individually or simply access them all via the On Demand app.

A few of the drawbacks to Beachbody:
One of the major downsides if you are looking at these two for both bike and fitness app is that the Beachbody MYX bike is a separate subscription than their workouts.
The other thing that I don't love are Beachbody coaches.
While they're phenomenal at getting people excited and providing them with accountability, it is an MLM. So it often feels like they're trying to up sell you on protein powder or that they have more knowledge than they do. Most are not certified personal trainers, so listen to the instructors of programs, not the coaches.
Peloton Pros and Cons
Peloton is a company mainly focused on in-person fitness or live cycling classes that are streamed online. Started in 2012 they skipped the era of DVD's, which made Beachbody so popular, and turned at home fitness on it's head with more interaction, community and connection than ever.
The app includes over 1000 workouts from biking to yoga to strength for runners.
Peloton offers virtual classes which are designed to get you the same fitness results as if you were taking in person classes.
The live workout sessions are led by an experienced instructor, providing more interaction and competition for those that love that class type atmosphere.
Peloton allows you to compete for points and levels, which drives many of you to work harder even when classes aren't live.
Peloton will offer a far larger library of bike workouts and running workouts than Beachbody.
The new Guide – allows you to put yourself on screen with the instructor to watch your form!
A few of the drawbacks to Peloton:
Descriptions of workouts make it hard to know what the workout will be like
Monthly fee is higher if you own the Peloton Tread or bike
Beachbody vs Peloton Cardio Classes
Both platforms have great certified instructors who know what they're teaching. But there are some differences in style in the workout videos.
Beachbody traditionally tends to do videos of 3 or more people taking a class as a group, programs created in the last year or more solo instructors
I often find there is a higher energy to some of the Beachbody workouts for that reason
Peloton instructors are often calling out screen names and congratulating people, which is a recognition tool that many people love.
Peloton stats provide motivation to many who love competition with others. (the same reason people love Strava!)
Peloton offers a much better variety and instruction on equipment based cardio and now audio based guides for outdoor runs and walks
Beachbody offers a MUCH larger variety of non-equipment cardio with dance classes, kickboxing and so many other classes. This can help keep your workouts fun and interesting. However, Peloton is stepping up in this area with a lot of new HIIT (high intensity interval training) classes and some dance workouts.
Beachbody is more organized around doing a full program from 6 days to 30+ days, so it makes finding classes easier.
Beachbody offers more HIIT programming designed with a focus on fat loss, like Morning Meltdown 100, T25
Beachbody vs Peloton Strength Training
If you're looking to build muscle then Beachbody wins hands down. Peloton classes don't have a progression format to help with that consistent build.
Programs like P90X, Body Beast and Lift4 have a focus on muscle building using dumbbells.
Peloton strength workouts come in a variety of lengths which makes it easy to find one that fits your schedule for the day. Most Beachbody workouts are around 30 minutes.
Peloton makes it possible do strength workouts WITHOUT extra cardio.
For runners and cyclists some of the Beachbody programs are simply offering too much unnecessary cardio in the strength because they assume you are following just that program.
Beachbody vs Peloton Mind/Body
What are the additional areas that these two apps cover like nutrition plans, mobility and yoga, which help us perform at our best. Both brands are consistently adding to this area as the desire for more stress relief and well rounded training feedback has been provided by users.
Beachbody has a number of programs focused on nutrition like the 21 Day Fix and two new courses you can follow for information, but all are focused on weight loss.
Peloton does not offer nutrition.
Peloton offers a good variety of yoga, stretching and meditation.
Beachbody offers Barre, Pilates, yoga and meditation.
MYX II vs Peloton: Which Spin Bike is Best?
100% upfront honesty here, I'm not a huge lover of cycling. So I'm able to give you the facts about these bikes, but I'm not one to look to for exercise bike recommendations.
Both bikes provide huge touchscreen displays on which to stream their hundreds of classes
Both bikes have equal warranties
Peloton bike is slightly larger and requires Delta specific clip in shoes
Beachbody bike will fit someone up to 6'8″ and 350lbs, Peloton up to 6'4″ and 297lbs
MYX II bike starts at $1,299 and Peloton starts at $1,895
MYX does not have LIVE classes
Upgrading to the Peloton+ means it automatically adjusts tension based on the class
Beachbody vs Peloton: Which Is Better?
When it comes to choosing which fitness app is going to suit you, it really comes down to your fitness goals. While I tend to prefer the messaging of the Peloton app (i.e. not just weight loss goals), that doesn't mean it's the best choice.
Do you want to build muscle? Beachbody.
Do you just want to supplement your running or cycling with some strength? Peloton.
Do you want variety to keep it interesting? Beachbody
Do you want a designed plan to follow? Beachbody
Do you want a focus on improving your running? Peloton
To get the most out of either app, I think you need to commit to it for at least 30 days. Find a program to follow instead of skipping around through fitness programs and pay attention to your progress.
You'll quickly find things you like from the way the instructors work to the on demand workouts vs LIVE classes. After that time period you can switch over to another platform and then have a much better way to compare and know what works for you.
Looking for more tips to help your training:
Other ways to connect with Amanda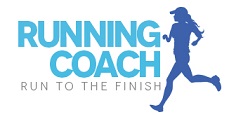 Instagram Daily Fun: RunToTheFinish
Facebook Community Chatter: RunToTheFinish
Sign Up to Receive a Weekly Newsletter with Top Running Tips and Laughs