It took me many years to build up the courage to pierce my ears, so it's probably not a surprise that the idea of a needle tapping my body for hours scares me immensely. And yet, running tattoos fascinate me and I still believe someday after a HUGE accomplishment I'm going to find myself in need of one to mark the moment.
With that in mind, I've had many of you share your running tattoos with me over the years on Facebook and I thought it would be fun to show case them for anyone else who might be pondering the leap.
Runner Tattoo Ideas
I don't have names for everyone to provide credit, but some of these have pretty great stories that I wanted to share with them too.
Cassie Meyer – Got after my first marathon – I repeated "I can do all things through Christ who strengthens me" several times throughout!
Bobbie Sue Langford – Reminder to myself that I am stronger than the the voice that tells me to quit. And I won't quit because I need to set an example for my kids.
Mary Ann Seman-Paulus – My daughter and I got identical tattoos after running our 1st marathon together.
Kate Bowers – Mine commemorates completing a 36-hour adventure race with my best friend.

Jered Mansell – Got the running tattoo updated with last year's races. Couldn't get married without proof of all of my accomplishments.
Nichole Badura – Small and simple but reminds me of what I'm capable of! 26.2
No matter what you choose to get, there are so many ways to make it memorable. From a pink ribbon to mountain to simply noting the distance. Hopefully, some of these give you ideas for big or small mementos.
Running Symbol Tattoo
None of the above doing it for ya? Here are some of the most common symbols that often work for a more minimalist running tattoo:
Wings on the ankles to represent Hermes
The elemental formula for a runners high
Numbers for each race distance completed
Boston Marathon Logo
Ironman logo
Stick figure runner
Adding a marker under a tattoo for each time a distance is completed
Short or single word mantras: breathe, one more mile, endure
Looking for something less permanent? Here are some ideas to display your running medals.
Have one that's not shown here and might inspire someone else, let us know!
Other ways to connect with Amanda
Instagram Daily Fun: RunToTheFinish
Facebook Community Chatter: RunToTheFinish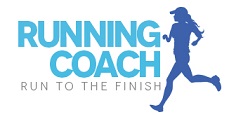 Sign Up to Receive a Weekly Newsletter with Top Running Tips and Laughs