Unlike celebrities most of us don't have a special room in the basement to display race medals and bibs. And if you do, let's be friends I can live in one of the other rooms you don't remember you have.
One of the perks of running (besides the endorphins) is that whether you finish first or last, they're going to put a medal around your neck that says "YOU FREAKING DID THIS". You showed up in the rain, after months of training to accomplish something hard while the rest of the world is still just rolling out of bed.
That my friends means our race medal display should also be worthy of our efforts.
And HeatherRunZ does an excellent job of this!
Creative Medal Display Ideas
Each time we move, I grab a handful of clanging metal and place it in a box thinking "I really should find someway to display my favorites".
Then well…I don't. It's really that simple.
Maybe because I'm wondering how do to display medals in a way that provides me a mental boost. Finally in our new house, I have a space next to the treadmill for them…but I also think a wall of bibs in my office is probably in process.
But I'm looking for ways to change that, so here are some of the most creative ideas I've seen for both medals and bibs!
Race Coasters
Turn your medals or race bibs in to coasters! I love this idea because it's a fun conversation starter for something that you'd have setting out all the time without feeling like running has taken over your decor.
Here's a place to get your bib done.
Here's an easy option for race medal coasters.

Wind Chimes and Chandeliers
Ready for some super creative thinking, why not hang those medals to create a truly awe-inspiring feature.
TheRunCommuter.net shared this wind chime of medals from a fellow named Frank and the bib display is from a Nike store in Hong Kong…but are going to take some time, but the results speak for themselves. Of course a final option is simply to add your medal to the bottom of an existing chime!
Shine a Light On It
Decorate a lamp like I Run Long…I think most of mine would fall over, which is why now Gone For a Run has actually handled this problem for us and designed a tabletop lamp that will hold the weight of our medals. Check it out.
Seriously… this might look good in my office!
Christmas Designs with Medals and Bibs
This might be my favorite idea and one that I'm trying to figure out how to make happen. Because it's probably going to require a second tree, so the first one can still hold all the traditional fun stuff.
In fact, that's exactly what Run Janie Run did many years ago.
But I feel like Daniel really wins the prize on this one. I'm absolutely envious of this tree! Wondering if we can't find a good runner tree topper too…like a shoe!
Glass Medal Display Ideas
While you could get one of the cool race medal boxes with your bib to highlight that super special race, but there are some other fun ideas! What about collecting them in a glass bowl, placing them under the glass of a coffee table or using a shadowbox to pull them all together.
Find the shadowbox here
Find the bib and medal here
Get a print out of your race course at RunInkDesign (see bottom image in post)
Race Medal Hangers
Then of course there are always hangers with all kinds of different inspiring words, made from wood or metal. In fact, these are what I have in my basement right now because my creativity extends to writing hundreds of articles and then starts to peter out.
A few of my favorite options:
Unique – I like this honeycomb design, I feel like it could be part of a normal room decor
Bib Combo – The bibs and medals, plus a place to mark progress is a pretty awesome option
Runner Metal – This is simple and streamlined…yup it's one I have.
How to display race bibs?
I feel like race medal displays get all the glory, but for me I am far more attached to my bib. My bib had to cover the distance with me, it's covered in my grit and sweat and the fear I lathered it in while pinning it on, ha!!
If you happen to fall in this to boat too, then there are some super cool ideas that go beyond those listed above.
Crafters get ready for this awesome idea from Half Crazy Mama. You can also have them turned in to a tote bag or put them in a flipbook with a photo and some notes, so you might actually remember your race many years later.
Though do we just call that Instagram now?!
Nothing caught your eye just yet?
Perhaps you need something a little more showy, in which case I recommend you wear them like builtbybiel
Where to donate race medals?
If you don't want all your medals, don't just toss them in the trash! After so many years of running, I often find myself with a slew of medals that I'm ready to pass along.
There are organizations that want your medals!! It's a great way for them to support kids and a variety of different efforts:
Medals 4 Mettle – Medals used to encourage those going through cancer
We Finish Together – You actually write a note with your medal to give the next person a boost
Sports Medal Recycling – It won't go to someone new, but the funds will help a charity registration
Are your medals out for all to see?
Are you more attached to your medals or bibs?
Since we talked about the best race medals Monday and half marathons worth traveling for, I thought I would do some digging for the creative ways that others are displaying them because I know I could use some tips!
Other ways to connect with Amanda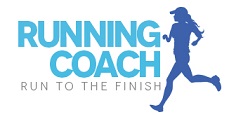 Instagram Daily Fun: RunToTheFinish
Facebook Community Chatter: RunToTheFinish
Sign Up to Receive a Weekly Newsletter with Top Running Tips and Laughs
Love these full walls to display race medals, just a few final ideas to help get your wheels turning!