Getting a tattoo can be a great way to express oneself and showcase their unique style. However, it's important to take proper care of the tattoo to ensure it heals properly and looks its best. For those of us who enjoy a good sweat, that leads to an important question of when to workout after getting a tattoo!
Running tattoos are some of my favorite things to see because they immediately identify someone to me as a kindred spirit. But no matter what  your tattoo, you want it to last and of course not create any issues with infection.
To answer this question, we've looked at some of the best recommendations from artists with years of experience, right alongside the American Academy of Dermatology. So without further ado, let's talk about can I workout after a tattoo? Everything you need to know for your timeline and training!
When Can You Work Out After Getting a Tattoo
It's generally safe to work out after getting a tattoo, but it's important to take certain precautions during the healing process. While there are no 100% hard and fast rules, there are some guidelines also approved by the Mayo  Clinic.
The main concern is that sweating can cause irritation to the tattoo and potentially lead to infection. It's not just sweat that's a concern, it's treating this like an open wound.
We want to ensure that you avoid harmful bacteria and germs, which are often super prevalent at the gym as we pick up weights others have used without cleaning.
The biggest consideration is going to be the size and tattoo placement. A very small item on your ankle, might easily be covered and you're ready to run within a few days. A larger tattoo sleeve or Boston Marathon logo across your calf could require more skin recovery time.
First 24 Hours to 48 Hours
It recommended to wait at least 24 hours after getting a tattoo before doing any strenuous exercise. During this time, the tattoo will be sensitive and may ooze blood or other fluids.
It's important to keep the tattoo clean and dry, and to follow any aftercare instructions provided by the tattoo artist.
When it comes to certain types of tattoos, such as those with a lot of shading or coloring, it may be advisable to wait a bit longer before working out. This is because the ink can take longer to set, and the skin may be more susceptible to irritation or damage. It is best to consult with your tattoo artist for specific aftercare instructions based on the type of tattoo you have.
As for tattoos with color, there is no evidence to suggest that they require any different aftercare than black and grey tattoos. However, it is still important to keep the tattoo clean and dry, avoid excessive sweating and wear loose-fitting clothing that won't rub against the tattoo. These precautions will help to minimize the risk of infection and ensure that the tattoo heals properly.
First Week
Once the initial healing period has passed, it's generally safe to resume light exercise. However, it's important to avoid activities that involve a lot of sweating, such as running or hot yoga, for at least a week. During this time, it's best to stick to low-impact exercises like walking or gentle stretching.
2 to 3 Weeks
You're likely now ready to start going back to more intense sweat sessions.
Of course, as with any injury you need to pay attention to how your body is now responding to the increase in body temperature, any scabs that are being irritated or pulled and anything that feels it limits your range of motion.
Tips for Working Out After a Tattoo
When resuming more intense exercise, it's important you steps to protect the tattoo. This may include covering the tattoo with a bandage or wearing loose clothing that won't rub against the tattoo. It's also important to keep the tattoo clean and dry, and to avoid exposing it to dirty or contaminated surfaces.
1. Cover the Tattoo
If the tattoo is in an area that may rub against clothing like your socks on your ankle or shorts on a thigh, consider covering it with a bandage or gauze. Make sure to use a breathable, non-stick bandage to avoid trapping moisture against the tattoo.
2. Wear Loose Clothing
Avoid tight-fitting clothing that may rub against the tattoo and cause irritation and friction. Opt for loose, breathable clothing that won't stick to the tattoo or trap sweat against the skin.
3. Avoid Excessive Sweating
Sweating can cause irritation and increase the risk of infection, so it's important to avoid excessive sweating while the tattoo is healing. This may mean taking a break from high-intensity workouts or exercising in a cooler environment.
4. Avoid Excessive Stretching of the Skin
Remember that tattooed skin may feel a bit tight, but most importantly it's healing. We don't want to pull off the scab or open the wound. So now may not be the time for deep lunges with a new tattoo along your knees (yes I've seen some cool runners with new ink there).
5. Consider Direct Sunlight
Hello runner, are you heading out to get some Vitamin D? Make sure that tattoo remains covered for both initial healing and later it can help to prevent fading.
6. Clean the Tattoo
After working out, gently wash the tattoo with mild soap and warm water. Pat dry with a clean towel, taking care not to rub or irritate the tattoo.
Remember in the shower to be gentle! And you probably don't want to be taking your hottest showers right at this moment because that will add to skin dryness.
7. Moisturize the Tattoo
Keeping the tattoo moisturized can help to prevent dryness and irritation. Use a fragrance-free, non-comedogenic lotion or ointment recommended by your tattoo artist or dermatologist.
It's important to follow any aftercare instructions provided by your tattoo artist, as they may have specific recommendations based on the location and size of the tattoo. With proper care, your new tattoo can heal beautifully while you continue to enjoy your workout routine.
When Can You Run After Getting a Tattoo?
Ideally, you'll wait 2 to 3 weeks as noted above. This is largely due to the sweat and increase in body temperature.
HOWEVER, I know most of you are unlikely to wait that long for physical activity. I want you to first consider different types of exercise like gasp…walking! Going for a hike and possibly even weight lifting.
The smaller the tattoo, often the sooner you can start again.
When Can You Lift Weights After Getting a Tattoo?
In general, we would say 2-3 days. BUT the key here is how warm you'll be getting during that workout.
So if you can be in front of a fan or simply take down the intensity a little bit (Or increase rest between sets) then you won't heat up the body quite so much or start HEAVY sweating.
Placement matters in this case as well. If you have a new tattoo on your elbows, then maybe hold off the bench press. If you have a new thigh tattoo, maybe not the time to be doing hip thrusts with a barbell.
Be smart about your fresh tattoo and you should be fine with most workouts.
When Not To Workout After Getting a Tattoo
If you've started back with your routine, but are having some discomfort it's really important to make sure you don't have an infection.
An infected tattoo can be a serious and potentially dangerous problem. It's important to recognize the signs of an infection and seek medical attention promptly if you suspect that your tattoo is infected.
Here are some common signs of an infected tattoo:
Redness and swelling: A small amount of redness and swelling is normal after getting a tattoo, but if the redness and swelling become more pronounced and spread beyond the immediate area of the tattoo, it could be a sign of infection.
Warmth and tenderness: If the tattooed area feels warm to the touch or is unusually tender, it could be a sign of infection.
Pus or discharge: If the tattoo is oozing pus or other fluid, it's a sign that there is an infection present.
Foul odor: If the tattoo emits a foul odor, it may be a sign of infection.
Fever or chills: If you experience a fever, chills, or other flu-like symptoms, it could be a sign that the infection has spread beyond the tattooed area.
If you notice any of these signs or symptoms, it's important to seek medical attention right away. Your doctor may prescribe antibiotics or other treatments to clear up the infection and prevent it from spreading. In severe cases, hospitalization may be necessary.
Looking for other running tips?
Other ways to connect with Amanda
Instagram Daily Fun: RunToTheFinish
Facebook Community Chatter: RunToTheFinish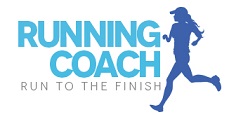 Sign Up to Receive a Weekly Newsletter with Top Running Tips and Laughs