Anyone getting ready to run the Marine Corps Marathon (aka MCM) needs to read this post! It's everything I want the athletes that we coach to know to have the best day possible whether running for PR or just hoping to stay in front of the sweepers!
Hopefully these few key pieces to help make life easier! Once you start to realize how long it takes to train for a marathon, I hope you've started looking at the right plan!
This marathon appeals to many of us because it adds an element of emotion that drives us forward. My first ever marathon was the Oklahoma City Memorial Marathon and just those moments of silence had me crying before I ever started!! You'll find in the notes below that the emotions may hit you hard in this race too.
This is such a fun place to run, I can't wait to see everyone lining up again this year.
All right, let's dive in to some key tips for the Marine Corp Marathon course!
Marine Corps Marathon Tips
With any race, I have a few standard recommendations for our athletes:
Try not to walk around a ton before the race, save your sightseeing for after
Have a plan for what to eat before the marathon, so you know it's food you tolerate
Don't get sucked in to driving the course :) you should have been training for whatever the elevation looks like and that's all you can control
#1 Train for Rolling Hills
The entire MCM elevation gain is about 630 feet, but a lot of it is within the first 3 miles. After that you'll be getting some very small rollers, but a generally flat course compared to say a run in Colorado, but not as a flat as running the Chicago Marathon.
We want to ensure that you feel confident and strong going up this long sustained hill!
That's going to mean doing 2 things in your training:
Early on try adding hill sprints to the end of some workouts, it's one of the be speed workouts you can do early in training.
Also find somewhere you can practice doing a long steady uphill run for 2 miles.
**Also note that while the official course says 630, most GPS data I'm seeing after is showing a bit more. So I feel like the more hill work the better to be prepared.
Marine Corps Marathon Map
Get excited because this course is going to take you through some awesome areas!! It's not a hard course on the whole, but requires some smart training and tactics that we'll cover below.
Located in Washington, DC / Arlington, Virginia area, you're going to enjoy some incredible sites during this race.
#2 Stay Near the Start/Finish
The Marine Corps marathon route is going to take you through downtown which means driving in or even waiting on trains packed with other runners can cause a lot of nerves.
While it's not cheap to find a hotel downtown, this was a HUGE win. Even my friend who lives in D.C. opted to get a room the night before the race.
Don't be afraid to ask friends to split a room with you! Then you've got someone to share all the nerves with.
#3 Getting to the Start
If you can't stay near the start, plan to take the Metro. Expect that it's going to be crowded and you'll be dealing with some long lines after the race to get back to your hotel. But this is better than dealing with parking!!
The Metro will open two hours earlier than normal to help ensure you get to Runner's Village on time.
The Pentagon station is going to be closest to the start line, but some prefer to get off at the Pentagon City station if things start getting really crowded.
#4 Marathon Expo
This is a large race so it's not uncommon to have some really long lines for bib pick up. If you can find a way to get there early, try to do so. Again, we don't want to be on our feet for hours the day before the marathon.
It's massive, so try not to get sucked in to wandering around forever. And no buying new race day shoes!
#5 Plan for Race Morning
A few things you need to know specifically around the Marine Corps Marathon Starting area.
No Official Corrals
Ughh. This is one of my least favorite things, especially because the course is so crowded to start.
That means if you're going for a PR you may need to line up a little farther forward than you might normally. If you're there just to finish, it might be nicer to go back a bit so you can not feel overwhelmed on those first uphills.
Your time starts when you cross the mat, so don't worry about how long it takes to get there.
Security Gates
Hit or miss in terms of how long the lines are. Some folks breeze through, others say they waited in line almost an hour.
Which is all to say, it's worth getting there early and sitting down if you have a lot of extra time. Better than being in line stressing out.
Throwaway Gear
Plan to wear extra layers that you can strip off and leave at the start to be donated. You absolutely don't want to waste energy shivering and if you'll be running in the rain, done that beautiful trash bag to try and start out dry at least.
Bathroom Lines
Biggest mistake I saw thousands make was to get in line for the first porta potties.
Keep walking. You'll see more and the lines will be much shorter.
Sit Down
They tell you to get there two hours early. I found this to be way too much time, especially as I found the shorter bathroom lines. I'd say 90 minutes is plenty.
If you do get there early, sit down. Don't waste tons of energy standing around.
You're about to run 26.2 miles and standing is taking energy, and making your legs sore. Sit. Wait. Then get up do some dynamic moves and get in to your corral.
#5 Marine Corps Marathon Course Strategy
Lucky for all of you RTTF Coach Alison Staples had some stellar insights on race day that added to the plans I often give! So listen up we've got your MCM tips to make it a great day.
Miles 1-3
All right, this course is going to help you not over run the first few miles by making them the hardest of the course.
In the first 2.5 miles you'll gain about 200 feet of elevation, which means it's roughly a 2% climb from sea level. So this isn't a sharp steep hill, but it's going to add EFFORT to what you're doing.
That means instead of gunning for race pace, we're going to anticipate starting a bit slower and focusing on effort.
Likely you'll be 10-20 seconds or so slower than goal pace per mile, maybe a little more if hot and the effort feels higher.
Then you get to come down the other side!
DO NOT overrun the downhill either. Instead, you'll likely end up around 10 seconds per mile faster and thus back at your average.
Marine Corps Marathon Elevation Profile
Limit Your Weaving
No matter where you start in such a crowded course there's going to be a need to pass people. It's going to stay crowded for likely the first 7 miles.
Try not to make any massive weaves, this will add distance to your race
Just move slightly to the side and keep going
If you run in to a large pile up, it's probably a pace group. Try to move to the side to get away from the pacer if you don't like all the jostling.
Stick to the Blue Line
Look for the blue line and try to run as close to it as possible throughout the race. This will help you run the tangents, which means the best chance of only running 26.2.
Miles 3-5
You'll have some rolling hills here and a good bit of downhill. While it's tempting to go wild on the downhill remember that running faster than goal pace still burns more carbs and uses  more energy.
You want to feel as good as possible come mile 20, so enjoy the flow, but don't get carried away.
And it's time to start fueling!!! Early and often is the motto to avoid hitting the wall.
Miles 6-11 Settle In
Now we're entering the mostly flat sections, which means it's time to settle in to your goal race pace. At this point you should feel like you're working because you are pushing for race day, but the effort level should still be no more than 7 as you have a long ways to go.
Remember to soak in that you're passing things like the Lincoln Memorial!
Mile 12 the Blue Mile
Prepare for race day emotions to flow, running the "blue mile." A mile dedicated to fallen soldiers who died while actively serving. Their pictures line the sides of the road, and there are volunteers there holding American flags.
Not only is it a beautiful tribute, but for many it puts the struggle of the day in to perspective.
Mile 13-19
Stay steady, look around, take in the moment and try to stay right on your goal pace. Weather and fueling are going to be the big determining factors in how things go through this section.
Only one of those is in your control, so keep on top of that marathon fueling strategy!!
Mile 20 Beat the Bridge
All MCM participants must reach the intersection of 14 and D Streets before the 14th Street Bridge by 1:15 p.m. at Mile 20. This means maintaining a 14 minute per mile average pace.
The bridge hits at one of the hard moments for many in a marathon. So try to take in some carbs during mile 19 to ensure you've got ready available energy. Don't worry about this area being a little quieter with less spectators, it's your chance to do your gratitude mile and get focused for the final push.
Miles 21-26
You're back in the generally flats, so this part of the race is just about staying focused on your goal. The effort is going to be feeling harder, but try to dig in to your goal pace and keep fueling.
.2 – It's Uphill
I know, why do they do this? I feel like most races finish on a uphill and it's tough. No two ways about it this is a quick steep little run, so pull out every running mantra you have and focus on that finish banner.
Finish Line
The person handing you your finisher medal is actually a newly appointed lieutenant.
If your brain is working, it's really special to address them by the name on their uniform or simply saying thank you Lieutenant.
#6 Marine Corps Marathon Weather is Unpredictable
It's been all over the place, but rain is NOT unexpected.
The average is about 50 degrees and high humidity. That's not a bad temp at all, but you may notice that it quickly feels warmer with the high humidity (especially us CO folks who aren't used to it anymore).
If it's one of the hot and humid mornings, then you need to know that your HR will climb faster and your effort level will be higher much earlier.
Start your race a bit more conservatively
Stay on top of both hydration and electrolytes (I saw many people pull out due to muscle cramps)
Run through every possible hose, sprinkler or sponge made available
If it's a rainy day, then checkout my tips for running in the rain. You want to do what you can to keep things dry at the start line. After that it's just game on!
Marine Corps Marathon FAQS
A few of your common questions as well!
Do You Have to Qualify for the Marine Corps Marathon?
No. It's a first come first serve situation. So you'll want to watch for the date that registration opens and be ready to hit that register button because it does sell out.
Those who have run 5 Marine Corps Marathons have a guaranteed entry
You can go through a Charity group to get a guaranteed entry
Fast runners can use a time qualifier to apply during a set period (called seeded runners)
Discounted registration for active military members
Marine Corps Marathon Time Limit
Participants must maintain a 14 minute-per-mile pace.
This is enforced multiple times throughout the course, resulting in being redirected or swept from the race and thus not having an official finish.
At Mile 17, MCM participants will reach "the Gauntlet" in Washington, D.C. MCM participants who do not make it through the Gauntlet by 12:33 p.m. will be diverted from the certified Marathon course at Independence Avenue to 14th Street and may continue running but will not complete a 26.2 mile course. These individuals will not be recognized as official finishers.
Can You Wear a Hydration Vest to the Marine Corps marathon?
Yes! You will probably see some Marines or other military running with their full rucksacks.
How to Run the Marine Corps Marathon?
Enter the lottery when it opens up and then cross your fingers. Or you can go through a charity spot. This is an amazing way to get in to big races, but does mean you'll need to spend time fundraising alongside your training.
When is the Marine Corps Marathon?
It's usually the last weekend of October.
How Big is the Marine Corps Marathon?
It's not the biggest of races, but it's right up there with just under 30,000 participants most years.
If you have more questions, let me know! Happy to try and help.
Is there Prize Money for MCM?
Nope, it's one of the few large marathons without a purse. This is why they like to call it "The People's Marathon" and why it's not eligible to be one of the Marathon Majors.
Looking for more tips?
Other ways to connect with Amanda
Instagram Daily Fun: RunToTheFinish
Facebook Community Chatter: RunToTheFinish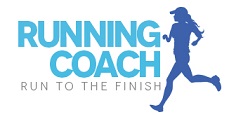 Sign Up to Receive a Weekly Newsletter with Top Running Tips and Laughs