Going in to the NYC Marathon, I had a lot of questions about logistics surrounding the start and the finish and everything in between!
It turns out many of you have the same questions, so while I can still remember all the details I thought I would share some answers. This has been updated since I ran in 2013 to reflect some of the new things, but most of it remains the same!
NYC Marathon FAQs
Answering the top questions I received from you over the years and especially as we have seen things shift around other marathons.
Do you really get peed on if you start on the low bridge???
I swear this has to be myth. I was one the lower bridge and you don't enter it until everyone is running.
The likelihood of anyone stopping within the first 10 feet of the race to pee, particularly with tons of cameras and helicopters flying by them is very unlikely.
Now right after the bridge, put on your blinders unless you want to see a mass of men whipping it out along the walls.
What was the start security like?
When we arrived to Fort Wadsworth for the start there was a VERY long large line for all runners to go through before getting to any corrals.
Cops were checking for bibs, ensuring you had only the clear plastic bag and winding everyone who passed through. Lots of discarded bags, blankets, bottles and such outside because they were on the not allowed list.
Wear throw away gear because the whole security and then waiting around will have you cool down.
Sit down as much as you can instead of standing for hours on end (think about how that wastes energy).
READ the guide so you know what's not allowed.
Are Hydration Packs allowed at NYC marathon?
NOOOOOO. This caught a lot of people by surprise in Chicago.
Running belts and handhelds are ok.
You may not bring in liquids over 1 liter. In Chicago, they were asking us to pour out ALL liquids at the start, so my recommendation is to wait to mix any of your nutrition until you are in the starting area. If they make you pour it out there will be a water station somewhere.
Prepping for the #nycmarathon - here's the answers to common questions! #runchat
Click To Tweet
Are face masks required?
Yes at the expo and while you are in the starting area.
I will say this was enforced at the Chicago expo, but then not so much at the start area where we are all outside. Bring a throw away mask just to be safe and pile that in with all the throw away gear you 100% want!
Face masks will be provided at the finish line
They are requiring proof of vaccination or a negative test for all runners
There are two different pick up locations depending on if you are vaccinated or just showing a negative test
Why do they say allow 30-60 minutes for the finisher's area?
It's not because you are hanging out having a party. You end up walking at least another mile to get through the entire finishing area and then back out to where you can meet up with family and friends.
It's simply a lot of people to move through and it's a slow march past medical, the photo line, heat blankets, a bag with water and snacks then much farther to any bag pick up area.
What are the VIP tents?
There are a number of VIP tents and entry is given for a lot of sponsors, elites, celebrities or awesome people who are running it for the 30th year in a row. I think maybe some tickets are sold, but hard to find.
The primary benefit is NO waiting for porta potties, which is a huge deal.
Additionally you are out of the cold and able to sit on a chair, so if you arrive to the island hours before the start this an help to conserve a lot of energy. Worth it 100%.
NYC Marathon Course Strategy
NYC requires it's own special strategy when you are thinking about pacing. It's not just the massive bridges or the late hills, but the energy levels from crowds that can throw you off your planned pace.
Mile 1-2: You'll be starting going up a bridge, so embrace this as your time to take the first mile appropriately slow! Know that you are saving energy for later in the race. If you are even 60 seconds slower than goal pace it's ok.
You will find that time back on some downhills.
Miles 3-15: Now you're in the heart of the course and will start to hit some of the BIG crowds. I am one of the many who let that excitement push me way past my goal pace…it hurt so bad by mile 20.
Do NOT be that person. Stay right at or just slower than your goal pace.
When running the bridges think about maintaining the same level of effort on the up and the down, this evens out pace without overtaxing you.
Miles 16- 20: First you're going to get a downhill and then a long straight path. Without all the turns this allows you to dial in to goal pace and just keep focusing on maintaining the same effort level.
Miles 21-26.2: This is why you've been saving yourself. There will be hills in the final section and if you haven't over raced, you'll have the power left in your legs to hold on to goal pace.
More marathon day tips:
And finally a few of the less important, but fun tips.
What's the expo like?
Definitely one of the better expos, if you like expos…and I do! A lot of the sponsors go all out with cheer stations, places to make signs, videos and of course all kinds of gear with NYC on it.
Not a lot of "specials" or deals that I could find though.
Do plan extra time since they are checking vaccinations
Do not spend too long just walking around the day before the race
Do keep sipping lots of water ALL day long
Do enjoy every freaking second of this experience
Here's a little throwback NYC marathon love.
Advice from the elites?
I was lucky to attend NYC with Asics, which meant that I once again got to do a warm up run and breakfast with some amazing athletes.
Here are a few marathon words of wisdom from Ryan Hall, Deena Kastor and Pete Jacobs.

Happy to answer any other questions you come up with! These are just the big ones I heard a lot!
Other ways to connect with Coach Amanda
Instagram Daily Fun: RunToTheFinish
Facebook Community Chatter: RunToTheFinish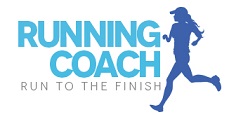 Sign Up to Receive a Weekly Newsletter with Top Running Tips and Laughs