My life is busy. Add in marathon training and the last thing I want to think about is what's for dinner. Daily Harvest and Splendid Spoon have been incredible tools for allowing me to fuel with healthy planted based foods.
Even if you love to cook, but sometimes find the kitchen bare or are traveling and coming home with nothing to eat…these meal delivery services are going to make life easier. But what sets them apart and which one is right for you?
Let's compare their meals, taste and price points to help you decide.
Want to try Daily Harvest, use discount code RUNTOTHEFINISH for up to $65 off your first order.
Want to try Splendid Spoon, click here to get up to $60 off your first 3 boxes.
Daily Harvest vs Splendid Spoon
Before doing a deep dive on each, let's look at a quick overview of how Daily Harvest and Splendid Spoon are a like and different. Here are some quick basics on both of these plant based meal delivery services, meaning they are both VEGAN and gluten-free.
Daily Harvest
Minimum Order: $70
Set your delivery frequency
Single Serving Portions
All frozen items
Items are chopped and ready to blend for a smoothie or soup
Compostable and recyclable materials for most packaging (big company focus on sustainability)
Splendid Spoon
Minimum Order: $65
Weekly delivery or on demand
Most are portioned to serve 2 to 4
All arrive refrigerated, some can be frozen (I froze all except the shots with good results)
Items are already blended for smoothies and soups, allowing for more ingredients
Plastic containers for most items.
If I were forced to pick only one option… I'd probably stick with Daily Harvest.
But I like alternating between the two for the most variety and to fit my different needs. Like right now I'm craving way more soups with the colder weather!
Daily Harvest vs Splendid Spoon Menu
While they are both planted based meal kits, I find the two to be quite different in taste and delivery.
Similar Menu Items:
Different Menu Items:
Daily Harvest has flatbreads, almond milks, vegan ice cream, energy bites, oatmeal and chia bowls
Splendid Spoon has noodle bowls, wellness shots and bars from Urban Remedy
Splendid Spoon has a bigger variety of soups
As you can see Daily Harvest actually has a much BIGGER menu. It allows for a lot more snack and breakfast options. Neither brand updates their menu a ton, but a few time a year they will add a couple of new flavors, often seasonally.
Now let's look at how some of their similar items are actually quite different.
Smoothies – Tie
This is one of the biggest differences that showcases how their meals are delivered.
Daily Harvest smoothies are a frozen batch of chopped veggies and fruits.
They'll need to be blended with water or almond milk. In my case, I like this because I can quickly toss in spinach, avocado and protein powder to make it a more filling post run recovery snack.
Example: Mangos + Greens
mango, spinach, cucumber, coconut, lime, camu camu
120 calories
16 grams of sugar
2 grams of protein
Photo from Organic Beauty
Splendid Spoon smoothies are refrigerated fully blended smoothies.
This means they already include things like coconut cream or cashew cream to add that thickness. Most pre-blended smoothies are too high in sugar for me, but these have all been a great nutrition label.
The only downside is I do like getting those extra veggies in to the green smoothies I blend myself.
Example: Blueberry Coconut Smoothie
purified water, organic blueberries, cashew butter, organic pea protein, organic baobab powder, organic coconut flakes, organic chia seeds, organic vanilla powder, organic acai, organic cinnamon, Himalayan salt
130 calories
5 grams of sugar
5 grams of protein
Both brands offer a wide variety of flavors, but the taste is obviously different when you have additional ingredients like coconut cream.
Soups – Splendid Spoon
I'm just going to lay it out upfront. The Splendid Spoon soup bowls are far superior in my opinion.
Possibly because the bowls are already blended, it allows for larger chunks of vegetables and that makes them feel more hearty. The flavoring of the Daily Harvest soups just never hit home for me.
I've had others say they would take out a flavoring cube from the DH soups and liked it much better.
Bowls – Tie
This is a another tie for me. Both brands offer bowls that are great, but different from each other.
Since Splendid Spoon is fresh and not frozen, I often find the chunks of vegetables to be larger and the flavor profile isn't quite as intense.
Daily Harvest has a lot of bowls that are just veggies and I like that hearty filling bowl of flavor.
Daily Harvest only has a few bowls with grains which are grits or oats.
Splendid Spoon offers a whole section of noodle bowls or others with grains like couscous, quinoa.
The noodles didn't want to heat up quiet as well as expected in the Splendid Spoon Bowls, but I LOVED the pesto and other ingredients.
My Top Bowl Picks:
Daily Harvest: Leek +Fonino Grits, Cremini + Asparagus Pot pie
Splendid Spoon: Kimchi Fried Quinoa Bowl, Kale + Pesto Noodles
Why I like Both Splendid Spoon and Daily Harvest
All natural food list
I know I'm getting in tons of veggies to optimize recovery and that ever so beneficial fiber
I feel good about the additional variety in my diet, which means that I'm less likely to be missing a nutrient than I was before including these
The flavors are great (and I'm a picky person)
I DON'T HAVE TO COOK. Options like Blue Apron are great for also getting whole foods, but still require more time than I have at the moment.
Who is Splendid Spoon Best For?
Someone who wants fully prepared meal delivery. Ready to heat and go. Total time savings with a focus on high quality, healthy, plant based meals.
If I were still traveling for work this is the kind of thing I'd have shipped to the office. It would give me plenty of options to quickly grab healthy food throughout the day.
Right now, I've just enjoyed having these options ready to grab after a workout when I'm hungry and don't have anything ready in the fridge.
Who is Daily Harvest Best For?
Someone who needs to have things in the freezer for those "OMG I'm out of everything" moments. Someone like me who doesn't love taking the time to prep all the veggies, but wants to get a lot of them in diet.
These have been life savers when we return from trips and have ensured that I got in a good post run smoothie all summer long.
As noted there area a number of menu items that Daily Harvest carries which Splendid Spoon does not. Here's a super quick breakdown of some of the ones that I really enjoy.
Daily Harvest Flatbreads
They aren't pizza because of the lack of cheese, but they are super tasty with large chunks of veggies.
My personal favorite is the Kale and Sweet Potato…. no wait, the Spinach Artichoke…ehh ok I like em all.
Daily Harvest Cacao Bites
Anyone else have a sweet tooth?? And love cookie dough? I used to make batches of cookie dough and freeze it…not my most brilliant idea with the egg in it, but it was tasty.
This is the upgraded version of that!
Daily Harvest Scoops
Their newest addition is scoops and all of us dairy free people are rejoicing! Just in time for summer we can enjoy ice cream again.
The cashews make is super creamy, if you've never had cashew milk or cheese, trust me it's one of the best alternatives to dairy.
Much like the cacao bites, they aren't adding sugar and yet the sweetness is there thanks to the maple syrup. I'm one of the weirdos who finds mint chocolate chip to be the best ice cream flavor and still enjoy it here.
Splendid Spoon Wellness Shots
If you like a good wellness shot to boost immunity or work on your gut, then these are winners. Similar to what you'll find in a Whole Foods these are small shots that have a high amount of things like turmeric, ginger or tart cherry juice depending on which one you pick.
Want to try Daily Harvest, use discount code RUNTOTHEFINISH for up to $40 off your first order.
Want to try Splendid Spoon, click here to get up to $60 off your first 3 boxes.
Looking for additional running nutrition ideas?
Other ways to connect with Amanda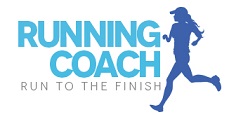 Instagram Daily Fun: RunToTheFinish
Facebook Community Chatter: RunToTheFinish
Sign Up to Receive a Weekly Newsletter of Tips