Those looking for an entry level running watch may have found themselves in a debate of the Coros Pace 3 vs Garmin 265.
As an avid runners myself, I know what a key role our GPS watch plays in training. With each stride, these watches provide essential insights and data that guide us towards our goals. But the question arises: which of these two is better suited for your needs?
In this head-to-head comparison, we'll dissect the Coros Pace 3 and the Garmin Forerunner 265, pitting their features, functionalities, and performance against each other. From tracking accuracy and training tools to battery life and app integration, let's dive in to the comparison.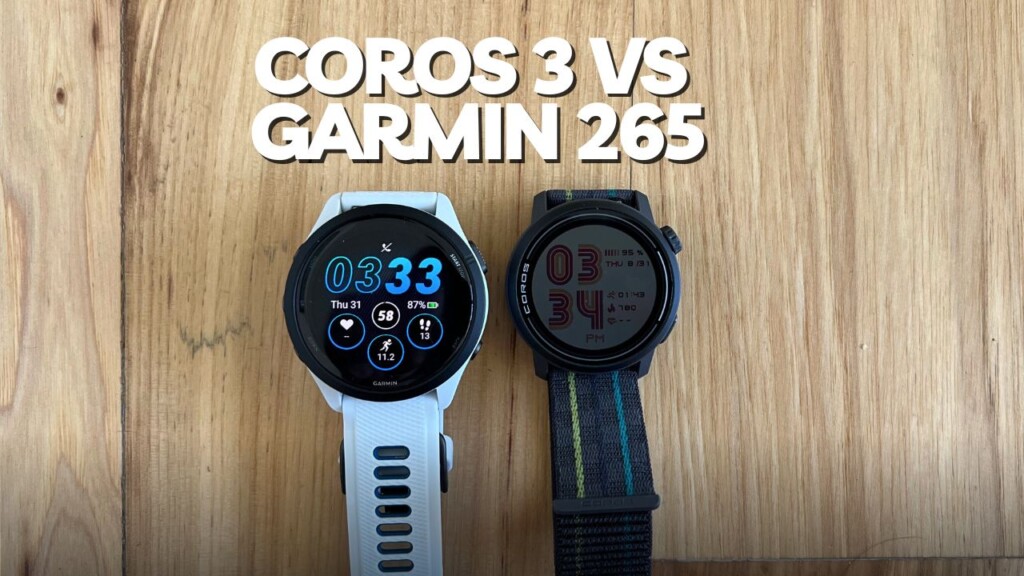 Coros Pace 3 vs Garmin 265 Key Differences
I am the first to admit that in previous years I wasn't a Coros fan and could have made this article very short by saying choose Garmin. BUT the Pace 3 is a massive upgrade and so many fellow coaches that I respect also love training with their Coros.
While these watches have a lot in common, I find them to be very different.
The immediate biggest difference is the price tag. Where the Coros Pace 3 is $229, Garmin 265 is $449. So let's talk about why that might be the case.
Quick Differences Garmin 265 vs Pace 3
265 has the brighter more brilliant AMOLED screen
Pace 3 is lightest GPS watch (Garmin S series same size)
265 has the Corning Gorilla glass to be sturdier
Pace 3 has longer battery life
Garmin has safety tracking features
Pace 3 build custom routes
Coros Pace 3 vs Garmin 265 Feature Comparison
Now we're doing to look at the details of different features more closely. Both brands are trusted and have gained loyal followings, but it's true that Garmin is the gold standard against which most GPS watches are measured.
Design Comparison – Garmin 265
Hands down Garmin wins this right now thanks to the new AMOLED screen. It's bright, it's beautiful, it's so easy to read in any light. You can see this in pretty much every image I've taken of the two side by side.
And while the Pace 3 maybe lighter, I think the Garmin feels like a watch you're less likely to break when you step on it accidentally.
The Pace is only 30 grams while the 265 is 47 grams, so you may really love that super lightweight feel. That might make it more comfortable for all day wear, along with sleep.
GPS Accuracy – Tie
Pace 3 has really stepped up it's game and appears to be on par with Garmin for the most part.
Both watches utilize the multi-frequency satellite positioning to better determine your location and get the most accurate reading. Both claim this will help in cities for the big races like NYC and Chicago…the results are up and down for different athletes.
But they do help to get much closer than previous GPS settings.
Heart Rate Monitoring – Tie
As you may remember the HR on Coros has long been a major flaw for me. The Coros Pace 3 has been upgraded and thus far is right on par with my expectations for wrist based readings.
Similarly the 265 has been extremely accurate in my testing.
Both are going to struggle a bit in the winter when blood is not flowing as closely to the skin or on darker skin tones.
Battery Life – Pace 3
Coros:
Standard GPS: 38 hours
All Systems: 25 hours
Smartwatch Use w/ sleep: 18 Days
Garmin 265
Standard GPS: 20 hours
All Systems: 14 hours
Smartwatch Use w/ sleep: 13 Days
Usage – Personal Preference
As always this like Android vs iPhone, it comes down to what you like best. Withe Coros you'll have the single side knob for most control and then a small back button.
Meanwhile Garmin is going to maintain the 5 buttons around the outside to navigate through all the features of the watch.
App – Tie
Both have really great apps for tracking your data, managing your watch screens and looking at information. Coros is trying to push the envelope further with access to coaches who can answer questions.
Standard Metrics and Features
Let's talk about some of the features that you would expect to see and find out what's different between the two models.
Similar Features on Both the Pace 3 and Garmin 265
Cadence, stride length
VO2Max, training load, running power
Customizable screens
Music Storage (4GB Coros, 8GB Garmin)
Smartphone Notifications
Water up to 5 ATM
Breadcrumb navigation
Sunrise, sunset displays
Sleep tracking
Variety of sport tracking options
Ability to program workouts
Which is Better Garmin 265 or Coros Pace 3?
In the end this decision comes down to what you really need from a watch. The majority of runners won't use 80% of the features on most new GPS watches.
In both watches you'll be getting accurate GPS, elevation readings and a decent HR monitor (again I need to test both in colder temps). These are going to be the biggest things that impact your overall training.
Outside of that it comes down to a choice in look, feel and extra features. If budget is your primary concern then rock on with the Coros or checkout the cheaper Garmin 55s that I often recommend.
In terms of overall features, you aren't getting a whole lot more for the extra $120 that the Garmin costs besides the display and feeling more durable. This is a big shift from my statements about previous Coros Pace watches.
Looking for more reviews to find the best things for you run?
Checkout our full page of my must have running gear reviews and guides to save you time searching and money! I share what's worked for me and fellow runners, along with what wasn't worth the price tag.
A few common requests:
Other ways to connect with Amanda
Instagram Daily Fun: RunToTheFinish
Facebook Community Chatter: RunToTheFinish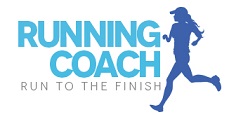 Sign Up to Receive a Weekly Newsletter with Top Running Tips and Laughs