Are you a passionate runner looking for the perfect pair of running shoes that won't break the bank? Look no further! In this article, I'll guide you through the world of budget-friendly running shoes and help you find the best pair for your needs
Let's get right to the point. Running shoes can be very expensive. Which means finding the best cheap running shoes takes some work! And hopefully, I'll have done some of that leg work for you with this article.
While people like to say running doesn't require much in the way of equipment, the reality is we love all the clothing, and the accessories (hello my lovely GPS watch), and of course, the shoes.
Depending on how often you run, you should have multiple pairs in a rotation. That could be literally hundreds of dollars at one time. Even if you don't rotate through shoes during a training cycle and stick to one pair, you're looking at replacing them at least every few months depending on your mileage. The money can really add up.
On top of that, there's always the risk of discomfort or injury from cheaply made or poorly fit shoes, or simply because you're using your shoes well past their lifespan to save money.
The good news is there are plenty of ways to save money on shoes, and that doesn't have to mean buying knockoffs or off-brand shoes.
Keep reading for tips on how to find the best deals, things to be aware of when shopping for an affordable running shoe, and some of my recommendations for the best cheap running shoes.
How to Find Good Deals on Running Shoes
Finding a good deal on a quality pair of running shoes can be a challenge, but it doesn't have to be. In this article, we'll provide tips and tricks for finding the perfect pair of running shoes at the best price.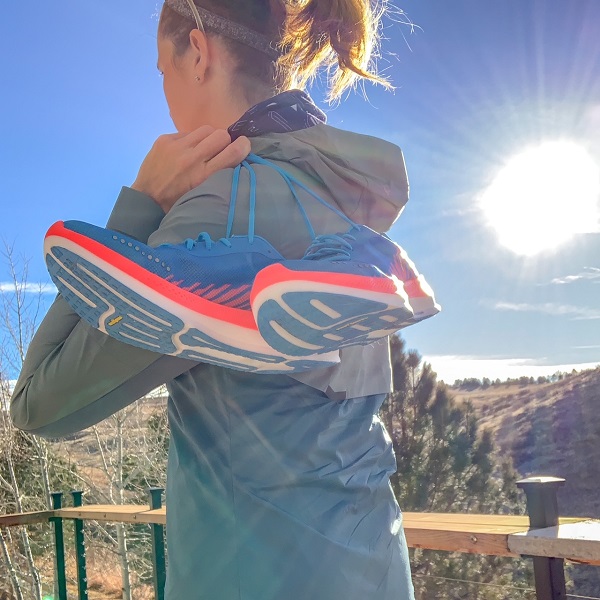 From researching brands and retailers to taking advantage of discounts, you can get a great deal on running shoes with a little bit of effort. So, if you're looking to upgrade your running gear, read on to learn how to find the best deal on running shoes.
1. Buy Last Years Model
One of the easiest ways to save money on shoes is to shop sales. Shoe companies come out with new models regularly, which means old models get discounted, sometimes by quite a bit.
Heck yes, I love to buy the "old" model for $50 less!
Whether you're dedicated to a specific brand and model or like to mix it up, this is a surefire way to save some money. Depending on the shoe, you may even be able to stock up and get multiple pairs for less than the retail price of the new model.
2. Subscribe to Brand Newsletters
I recommend signing up for your favorite brands' newsletters.
I know, I know, we all get too much email already. But those newsletters are often how companies first share their sales and discounts. Also, when you sign up they often give you a 10-15% discount code. Who doesn't love a discount code?
3. Try Outlet Shopping
Another great place to score deals are outlets. Most of the time what goes to a Brand outlet store (i.e. Nike) is a shoe that's a relatively current model, but could have a slight imperfection or they simply have overstock.
If the imperfection were enough to discredit brand quality or functionality, trust me, it wouldn't be on the shelf.
Plus, while you're scoring your favorite shoes at a discount, you might find some other great running gear on sale too! Ok maybe this one won't save you money after all.
4. Scour Online Retailers
As I already mentioned, stocking up on older models is a great way to save money. You may need to shop around to find those old models though.
A simple Google search will produce links to online-only retailers like Zappos and RoadRunnerSports.com to name a few. While they cannot discount shoes before the brand gives a go-ahead, they often have size selections available for those older models much longer than buying direct from the brand.
These are the places I go to first for finding older models because you can often sign up for programs to earn points. That means long term savings because we all know that you'll need shoes again next year.
Some of these online retailers also have free and fast shipping and generous return policies.
5. Finally Consider Big Box Retailers
Another option I don't want to leave out are the big box retailers such as Dick's Sporting Goods. These stores will often sell all the top brands you know and love, but often carry lower level models you might not find at your local running store.
We're going to now dive in to what the difference is between the levels of running shoe's you might see at a Kohl's over what your local store is carrying.
What's the Difference in Cheap Running Shoes?
Shoes at a department store are typically general-purpose shoes, meaning they are designed for everyday use and are not tailored to the needs of a runner. Department store shoes can be less expensive, but may not provide the same level of comfort, cushioning, and support as a pair of running shoes.
In contrast, running shoes at a specialized running store are designed specifically for running and are crafted with high-performance materials and technologies. These shoes are designed to provide the support and cushioning a runner needs to run at their best.
For a runner doing high mileage training, I would caution against buying lower level models as there are reasons the shoes can be sold for less. These include:
Technology
At the higher end, you're getting the benefits of advanced materials and technology for cushioning, being lighter in weight and longer durability, which can drive up the cost. Obviously cheaper shoes won't have any carbon fiber plates for racing. But no worries that's not really needed for most of us!
Running shoes also come in different styles to accommodate different foot shapes and sizes in order to maximize performance.
Lower quality materials
Brands are going to sub in different materials in the shoes. For example, you're not going to get the same midsole foam in a shoe that's less than $100 that you're going to get in the top-tier model.
Shorter lifespan
Cheaper shoes may also not be as durable.
While this is fine for more casual runners who don't race or run as often, like my husband! For higher mileage runners training for long distances like half marathons and full marathons this can be problematic.
You may save money on the shoes initially, but if you have to replace them sooner and more often, you're ultimately not saving money.
All of that being said, when you're on a budget you gotta make it work! So now let's dive in to some of the best options out there for cheap running shoes.
10 Best Budget-Friendly Running Shoes
Any more the budget models are running about $30-$60 cheaper than the average running. Which might mean if they don't last as long that you'd be better off going for one of the best long distance run shoes I recommend!
However, sometimes money is tight! I absolutely started out by running in whatever I could get my hands on as a college kid and that's ok. Especially if you're doing a lot of walking or shorter run/walk intervals to start, these might be great options to begin building.
Nike Pegasus – Popular Shoe with Older Model Discount
Designed with the needs of runners in mind, the Nike Pegasus offers a perfect blend of style and functionality. It features a lightweight and breathable upper that keeps your feet cool and dry, even during long-distance runs.
While the new model of this shoe is technically $135, select colors can be found for well under $100 and that's why I'm including it on this list. If looking for trail shoes, the Pegasus also comes in a trail version, which can also be found at discounted prices too.
The Nike Pegasus is a mainstay on running shoe lists.
This shoe is good for both more serious training and the casual fitness runner. This model is lighter than its predecessor and is loved for its cushioning, including the Zoom Air Unit in both the forefoot and heel. It also has extra padding at the tongue and collar for increased comfort.
Neutral
Road-running (trail version available)
10 mm drop
7.7 ounces
$135 (Sale < $100)
See models on Amazon
Brooks Revel – Entry Level Run, Run/Walk Shoe
The Brooks Revel is one of Brooks' more affordable running shoes. This is a great shoe for a newer or more casual runner, while also being a solid walking shoe making going from your run to errands super easy.
Brooks Revel a standout option for runners seeking a balance between affordability and performance. Its sleek design is complemented by a cushioned midsole that provides optimal shock absorption, reducing the risk of injuries.
It's described as "springy," but is more balanced than some of its max-cushioned counterparts. Meaning that it's going to allow you to enjoy both cushion and that quick off the ground feeling. Its knit upper also comes in a wide range of colors.
Additionally, the shoe's durable outsole is designed to provide reliable traction on a variety of surfaces, including pavement, gravel, and dirt.
Neutral
Road-running to light trails
10 mm drop
8.1 ounces
$100
Sticking with Brooks, the Launch is another great option, but at a slightly higher price point yet still reasonable compared to many shoes.
It's going to be very low on cushion as this shoe is designed for speed!
Brooks Launch GTS is a reliable and affordable running shoe that delivers on both comfort and durability. Its lightweight design allows for effortless movement, while the cushioned midsole provides excellent shock absorption, reducing the strain on your feet and joints
This is a great option for longer distance runs for those looking for stability shoes. It's a lightweight which you rarely find in a supportive shoe. The Launch is especially well-suited for runners who are training for shorter races, such as 5Ks and 10Ks. It's known for its durability and responsive ride.
Support
Road-running
10 mm drop
7.5 ounces
$110 (Older models on sale for under $90)
Awhile back Skechers sent me a number of running shoes and I admit, I was surprised that I liked so many of them. The cushioning felt fantastic and it was a really smooth ride.
If you like the maximal style of shoe with a big stack height then this is a clear winner. It's going to be a very cushioned ride which could be great if you have joint issues or for heavier runners.
Remember that highly cushioned shoes won't be as responsive. Meaning you sink in to the shoe a bit and can lose some energy return. But if they feel great and you're using them on easy days, win.
I am a super fan of New Balance Fresh Foam X. I discovered it in the 1080 which I recommend for marathon training and it's the same foam you're going to find in this budget version.
This shoe is an excellent choice for runners who value a comfortable and cushioned ride. Whether you're an experienced runner or a novice, the Fresh Foam Roav is a good option for training, running on the treadmill, or even casual walking.
Bootie style means the tongue is attached, which is another feature I appreciate in many running shoes. It's not going to move around on you and remains light and breathable.
Additionally, the shoe's design is trendy and modern, making it perfect for fashion-conscious individuals who love wearing athletic shoes.
Neutral
Road-running
8 mm drop
8.6 oz womens
$85
I'd be lying if I told you that I've run in anything from Reebok in ages. However, they are still a really popular shoe in CrossFit and a lot of gyms, so they're doing something right.
This is a maximal shoe, which means a higher stack height that can provide some added stability. It also has a rocker-style midsole to help you transition from heel to toe.
This shoe is known for its cushioned ride with its namesake Floatride Energy Foam. Its mesh upper is lightweight and breathable, while its rubber outsole is quite durable.
Neutral
Road-running
9 mm drop
8.7 ounces
$75
The Asics GT series is a classic daily trainer, which boasts Asics's GEL technology teamed with FLYTEFOAM cushioning. To help runners through the gait cycle, the shoe has LITETRUSS Technology that helps reduce pronation and has firmer foam in the arch.
A firmer arch will help those with high arches and those with flat feet to get more support and prevent the ankle from falling in while running.
Any time a shoe has made it up to version 11, I say something good is happening. That's a sign that people are coming back again and again for that model, which should give you some comfort.
An added bonus is it comes in numerous color combinations.
Overpronation
Road-running
8 mm drop
7.9 ounces
$100
This feels like a super classic Adidas soccer shoe, with the black and three bold stripes along the side.
This well-loved shoe offers a smooth ride with Boost cushioning from heel to the midsole and EVA foam in the forefoot to provide comfort and energy return. It's definitely not a shoe to provide a ton of support or stability, but rather a more minimal feel.
Also important to know that Adidas, like Nike, runs a bit narrow. You may want to size up for the best fit.
It has a breathable mesh upper, a padded tongue, and a TPU outsole known for its excellent grip on a variety of terrain. That being said, it doesn't have lugs or anything where I'd take it on a technical trail.
Once again this is a brand where I tested out probably 10 shoes to find one that I liked. And since then, they've continued to improve and grow. But that means you probably need to put them on and see exactly what you think!
Or buy with an easy return policy.
Kohl's has a number of UA styles in store which is a good in person option!
The shoe features a lightweight and breathable upper that allows for great ventilation and flexibility. It's also got a solid heel, that's going to help keep your foot in place.
I feel like this is a nice cushioned trainer when you're starting out. It's probably going to be ideal up to around 6 miles or so and then could start to feel like you want just a bit more from your shoe. But for plenty of runners that's enough!
Neutral
Road-running
10 mm
9.8 oz men's
The ASICS Gel Venture is ideal for those who love off-road running or hiking. The shoes come with an excellent grip system that provides superior traction, even on the most challenging terrains.
The rearfoot Gel cushioning system helps to absorb shock, reducing the risk of injury during long-distance runs.
They are not the lightest shoes though, so always a factor to consider. But being on their 8th version, it's a standing favorite for many and might just do the trick for you too! I'd say ASICS runs very average, not narrow like a Nike or wider like a HOKA.
All right there's my round of the best cheap running shoes! I've been running since 2002 and have spent many hours testing hundreds of shoes over the years for articles. While it's always fun to test out top of the line, sometimes we just don't need every bell and whistle.
Pay attention to what feels good on your body. Take the time to track how long your shoes last and you'll be able to decide if cheaper is doing the trick or more expensive works because it lasts longer! You never know.
How the Right Shoe Can Improve Your Run
Investing in a good pair of running shoes can have a positive impact on your running experience. Here are some benefits you can expect:
Enhanced Comfort
Running shoes that fit well and provide adequate cushioning can ensure a comfortable run, reducing the likelihood of blisters, foot pain, or discomfort. The cushioning in the midsole helps absorb impact and reduces the strain on your joints, making each step feel lighter and more enjoyable.
Injury Prevention
Quality running shoes are designed to provide support and stability, reducing the risk of common injuries such as ankle sprains, shin splints, and plantar fasciitis.
The materials used in these shoes are often more durable and can withstand the repetitive impact of running, protecting your feet and lower limbs from overuse injuries.
Improved Performance
The right pair of shoes can help optimize your running form and improve your efficiency, allowing you to run faster and longer with less effort. The combination of proper cushioning and support helps propel you forward, maximizing your energy transfer and reducing fatigue.
Plus, some running shoes feature technologies like responsive foam or carbon plates that enhance energy return, giving you an extra boost in speed.
Now that you understand the benefits of quality running shoes, you might be wondering if you need to spend a fortune to get a good pair.
While it's tempting to splurge on the latest high-end running shoes, it's not necessary to break the bank to find a quality pair. There are many affordable options available that provide excellent performance and durability.
By understanding the key features to look for and doing your research, you can find the perfect pair of running shoes to fit both your budget and needs.
If you're looking for more running shoe tips:
Other ways to connect with Amanda
Instagram Daily Fun: RunToTheFinish
Facebook Community Chatter: RunToTheFinish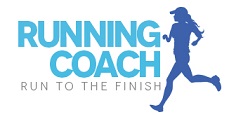 Sign Up to Receive a Weekly Newsletter with Top Running Tips and Laughs