Comparing Hoka vs Brooks running shoes could largely be described as a difference in fit and feel, along with some company philosophy if you care about those things. But of course we know that Hoka came on the scene due to their maximal shoes…and that's interesting all on its own!
Both brands provide high quality shoes and offer a variety of models to suit different needs like overpronation, cushioning, and trail running.
Hoka One One first became popular with Ultrarunners and has since moved in the to main stream of running.
I myself have run in a number of models and previously compared the best Hoka running shoe models.
Hoka Vs Brooks Key Differences
Brooks and Hoka offer similar features and models for all kinds of runners, from the new runner to Ultramarathoner to the flat-footed or high-arched.
Largely we're looking at how a maximal shoes compares to a traditional running shoe. I break down the main differences in more detail below, but here's a quick overview:
Brooks Running Shoes

Wider Toe Box than most traditional running shoes
Exclusively designs running shoes
Science-driven to accommodate rather than correct gait
Huge variety of styles and colors
Hoka Running Shoes

Maximal shoe – has the larger sole for stability and smooth ride (stack height)
Usually more cushioned
Most are more lightweight than a similar traditional running shoe
Some state they run narrow, but compared to other brands like Nike I disagree
Does have some casual shoes, gym shoes and recovery sandals
HOKA's gained popularity initially among Ultra runners, who found the higher stack height provided a more stable base. Additionally, the shoes are surprisingly light for the amount of cushion provided.
I've worn both brands and will add some personal thoughts, along with links to detailed reviews. In fact, both brands are in my current shoe rotation.
Additionally, I've done a HOKA vs ASICS  or a Best Hoka Walking Shoes if one of those is more helpful for your needs today.
Brooks vs HOKA ONE ONE Feature Comparison
Both brands have been around for a very long time and are leaders in running shoe design. They both offer various technologies to aid with comfort, support, stability, and cushion. Where they differ most are in the fit.
The following breaks down each shoe based on the components buyers need to consider when purchasing a running shoe.
It's gonna get a little TECHY…so you can just skip on down to the specific model comparison if you want, but personally if I'm shelling out $150 for shoes, I kinda want to know why.
Durability 
The lifespan of shoes from both companies is fairly comparable.
Brooks shoes have a life expectancy ranging from 300 to 500 miles, or three to six months, depending on your monthly mileage.
HOKA is often reported to last longer. I don't know if this is more trail runners and thus less hard surfaces which extends the life of the shoe or simply their maximal design.
Determining when to replace running shoes, of course, all depends on your gait, weight, and whether you run mostly on trail or road.
Fit
Brooks shoes have a wider toe box than most traditional running shoes, which makes them a great choice for runners with wide feet or bunions. The brand recommends that buyers go up a half size from their everyday shoe.
Brooks does a great job with online fit, the Brooks shoe fit finder will give you an idea of what to look for in a running shoe when you do visit your local store.
HOKA shoes run true to size from my testing. Some models are definitely a little more narrow than others, as with most brands. In fact, they have been working on increasing the toebox in newer models.
They also have a shoe finder quiz to help you get in to the right model.
👉Checkout this guide on How to Lace Running Shoes, you'll be amazed at how you can make most shoes fit better!
Cushioning
Brooks uses two types of cushioning in their designs:
DNA LOFT – Soft cushioning, that adapts to a runner's profile, stride, and speed
BioMoGo DNA – also adapts to runner's profile, stride, and speed, providing a more balanced experience with a bit of spring.
HOKA likes to say they provide marshmallow softness. More technically PROFLY.
I'm going to admit that I was really skeptical of HOKA at the start because I assumed all that cushion would make it heavy. It turned out I was wrong and instead have been running in them since of their very first shoes.
They have 3 levels of cushion, which is important because plush isn't what you want on all runs
Cushion that provides both a good landing and plenty of stability for push off
Hubble Heel – their newest shoes with a longer heel which is supposed to improve heel to toe transition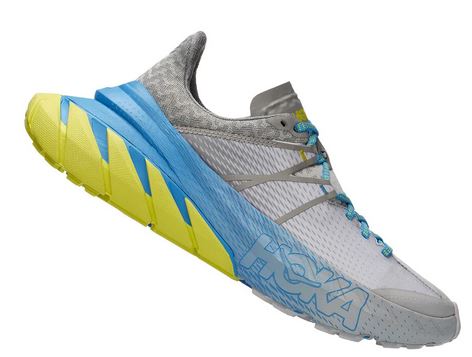 Stability
Brooks refers to individual running gaits as the "Run Signature." Rather than "fix" the way someone runs, Brooks technology helps to stabilize your stride based on how you naturally run.
They put runners into two different categories: Neutral and Support.
Brooks GuideRails technology allows hips, knees, and joints to move naturally, offering support when needed. Neutral runners may only require them to kick in when their stride is off.
HOKA was designed entirely with stability in mind. It was a core foundation of their shoes because it allows runners to move quicker with less risk of injury. This is why they created a wide stable platform.
In fact, they call their heel system the "bucket seat", like the seat of a race car. It cushions the heel and foot without posts or guide rails — this means the midsole remains more cushioned.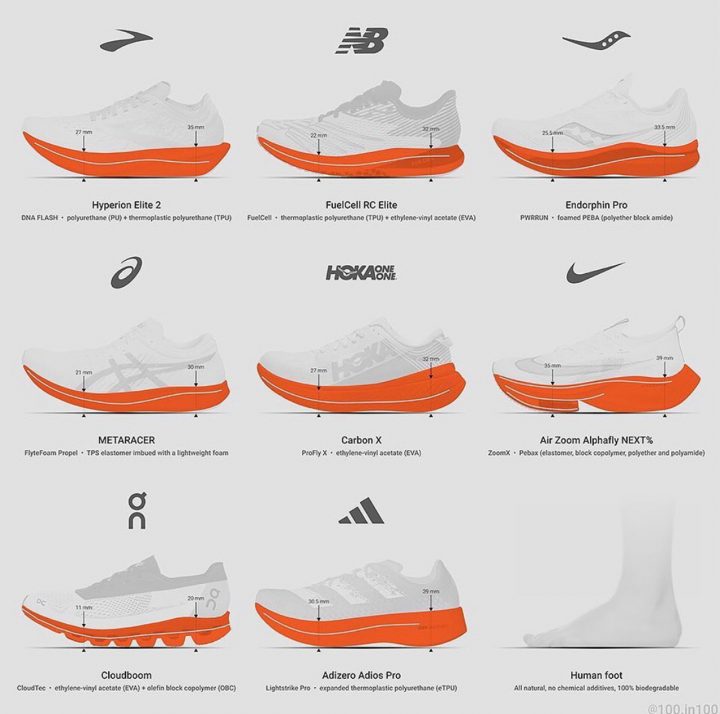 Overview of heel to toe drop and type of cushion in most shoe brands.
Affordability
The prices between the two brands are fairly comparable.
Brooks prices range between $100 to $160
HOKA's start at a slightly higher price at $120 to $250
The most popular models for Brooks are around $150 and for HOKA also around $150. Specialty items with more features are want increase price.
You'll notice that every brand offers a range and this is indeed due to a difference in technology and where they sell the shoe. They know that the big box store can sell the shoe with less in it, while the local running store needs to be best for dedicated runners.
Are Brooks or HOKA better for plantar fasciitis?
I've gotten this question a few times, so I wanted to try and address it. Neither. Both.
Honestly, the key to a great shoe for PF is one with good arch support.
As your arch falls down during your foot strike, the entire foot rolls inward which is what your body then tries to correct by tightening up all those other foot and lower leg muscles. It's also trying to protect you from knee pain.
Checkout my best shoes for Plantar Fasciitis >>
pssttt… the Brooks Adrenaline is there.
HOKA Vs Brooks Models
Now that you know more about each brand, let's look at their top models in each of the main categories. There's no winner declared here because all are great shoes, it's just about which one is best for your foot.
With each of these, they are the top models so numbers are constantly changing as they make a little upgrade and it becomes the Glycerin 27 or the Bondi 7.
Stability Running Shoe
The brand's most popular road running shoe (GTS stands for go-to-shoe) just turned 22 and comes in a swath of colors. This supportive shoe is best for a medium to high arch, and is part of the cushion line.
This was one of the very FIRST shoes that I bought at a running store! I thought it was so incredibly cool my name was on the shoe…ha!!! But yes they were super duper bright white (as you'll see below).
The Brooks Adrenaline GTS is going to grow in popularity as Brooks got rid of it's two other stability models the Ravena and Transcend. So it's a good thing that it has many years of very happy runners behind it. It's definitely a firmer daily trainer, to help provide that necessary support for overpronation.
12mm drop – on the higher side, good for those with Achilles issues
 9.0 oz women's, 10.2 oz men's
$140
As noted all Hokas are designed with more stability than many brands, but these are considered maximum stability. But they provide stability without feeling rigid, a probably many runners have with other shoes.
This is one of the few Hoka running shoes I have not tested. But I have enjoyed every model that I've run in, so I would be inclined to recommend these as a stability shoe over a traditional shoe that forces your foot into a different gait.
The Arahi is their slightly less intense stability shoe for those not wanting has much stiffness. That being said, many folks still use the word plush around the Gaviota which is almost unheard of in a stability shoe.
5mm drop
 9.3oz women's, 11.3oz men's
$170
Neutral Running Shoe
The Ghost offers smooth transitions and soft cushioning for road running and is best for those seeking neutral support. Runners' World has awarded this shoe several Editor's Choice Awards.
I personally was so intrigued by those awards that I snagged myself a pair last year and then a new pair this year to test out the latest model. I'm gonna say that tells you a lot about these shoes for long distances because I am indeed very picky.
The heel-to-toe drop is a lot higher than I tend to like, but it's a very standard traditional running shoe feel. So if you're looking for that everyday run shoe, which can provide a moderate amount of cushion to go the distance, it's a win.
The other similar shoe I've used is the Brooks Levitate and you can see my full review here.
12mm drop – again higher than I recommend for most runners, we see more overstriding and IT Band issues.
9.1 oz women's, 10.1 oz men's
$140
See my detailed Brooks Ghost 15 review >>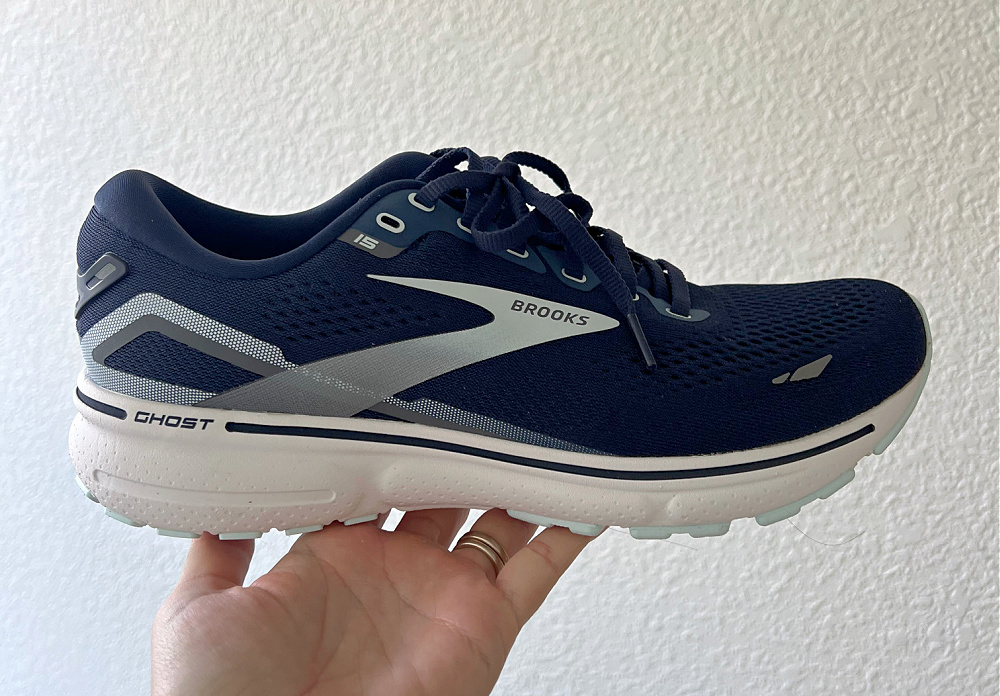 The HOKA Clifton was their first model and I actually got to run in version 1, 2, 6 and 8! It's their trademark shoe and a great one for any runner looking for a training shoe that can log a lot of miles with shock absorption.
You'll be shocked how much cushion in provides for a shoe that feels so light weight. It's cushioned without being too soft, so it's still responsive.
This maximalist shoe is what started the trend and it's continued to be loved by runners from roads to trails. Again it this falls in the moderate cushion level, which is great for the majority of us. We don't actually need to spend every run in a super, duper plush shoe.
5mm drop
 7.6 oz women's, 8.8 oz men's
 $140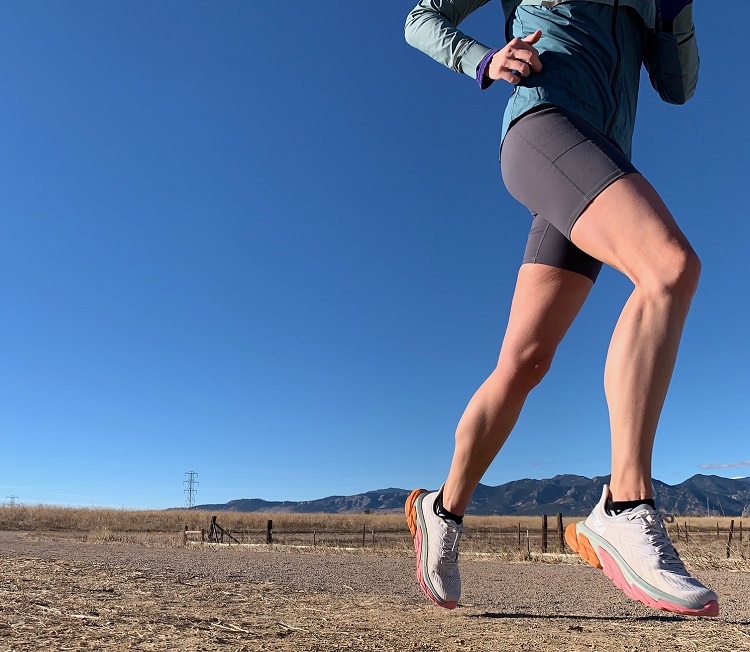 Cushioned Running Shoe
The plushiest model in the Brooks line features plenty of DNA Loft foam, plus the Ortholite sock liner. I've tested this shoe out on a number of easy runs from middle to longer distance.
It's a good shoe to go the distance and even provide the stability you'd want in a marathon day shoe, for those not looking to switch to something super light and fast on race day.
Despite all the cushion, the shoe remains fairly light, which is to encourage both speed and comfort in your run.
10mm drop
 9.1 oz women's, 10.1 oz men's
$160
If you want to feel like your feet are running on actual pillows…this is it. The most cushioned shoe I've tried in over 26,000 miles of running. It's a heavenly shoe for recovery days.
Important for most runners to know a shoe this cushioned isn't ideal for all runs. You can easily start to sink in to your low back and lose a little speed without that spring off the ground.
Remember that the plushier the shoe, the less energy return. This is what people talk about by a shoe "popping" off the ground. In a highly cushioned shoe, you sink in a bit more and don't spring off. So it's a trade off to get that extra cushion, but maybe a little extra work.
4mm drop
 8.9 oz women's, 10.7oz men's
$165
Racing Shoe
Since we've all started to move in to buying a carbon fiber shoe to really crank out those race day PR's, let's take a quick second to look at what both have in their line up.
Interestingly HOKA created their super plus Bondi with a carbon fiber plate and I personally LOVE IT. Not my race day shoe, but what a nice little combo for those marathon training runs where I am throwing in some goal pace miles.
This shoe is Unisex, which means you aren't getting any of the specific fits for a women's foot. Traditionally this has meant something slightly narrower and with a little more heel cupping.
Always in these shoes they like to talk about energy savings. Which we've seen from studies is debatable for the average runner…perhaps 1%. Then again if I can get 1% on race day, sign me up!!
They also use a rapid roll, where HOKA uses a meta rocker. In both cases, this just means there is a VERY slight curve that should help your foot roll more quickly from heel to forefoot.
The HOKA Mach is often considered their fast race shoe, but these days I feel like you want that carbon fiber. So we're talking about the Carbon X instead.
Once again HOKA wins in the weight department, which is just really impressive. I would say this shoe feels like a Clifton meets a carbon fiber plate. Nice little cushion, but that responsiveness you'd expect from putting some high octane fuel in the midsole!
5mm  drop
6.6 oz women's, 7.8 oz men's
$200
Are Brooks or HOKA Better?
By now you now that my philosophy is that no one perfect running shoe exists. However, there is the shoe that feels the best on your foot and allows you to run comfortably.
Both brands have a lot of great shoes in their line up, so your job is to pay attention to what feels great on your foot. Then test out some shoes!!
Use Zappos where you've got super easy returns, head to your local running store and try them on, whatever it takes.
Seriously, even REI, return policies are pretty amazing.
And remember: Your gait and feet will likely change over time and you may need to change shoes.
This is also why I recommend rotating through several pairs of shoes at once.
Keep in mind that shoe design can change, even with the same model, so always assess how the shoe fits every time you replace a pair.
More About Brooks Running Shoes

Believe it or not, Brooks started out in 1914 making ballet slippers and bathing shoes. Since then, they have made everything from baseball and football cleats to roller skates.
It wasn't until Frank Shorter won the marathon at the 1972 Munich Olympics that Brooks considered limiting its focus. The first running shoe debuted in 1974 and their most popular running shoe, the Adrenaline GTS first hit the market in 1999.
In 2001, Brooks decided to focus solely on running.
They introduced the Transcend in 2013, a shoe that used new biomechanics technology to create a GuideRails technology, allowing runners to run naturally without trying to correct their gait.
The Seattle-based company is also well known for its commitment to sustainability and giving back. Brooks donates time, gear, and money to companies that align with their values around diversity, equity, and inclusion and staff receive paid annual volunteer time.
More about HOKA ONE ONE
Let's start with how do you pronounce Hoka One One? "Ho-Kah O-nay O-nay" which is a Māori phrase that means "to fly over the earth."
But they're kind of like Madonna and just need one name: Hoka.
Founded by two mountain trail runners in the Swiss Alps, Nicolas Mermoud and Jean-Luc Diard, former Salomon employees, had an epiphany during their training that lead to the foundation of a new shoe and new company in 2009.
This makes them a mere baby in the world of running shoes, as many of the brands from Brooks to ASICS have been around 100+ years now. Pictured here is their first prototype.
At first they simply wanted a shoe that would allow them to run downhill faster and thus win!
Quickly they realized there was something more here with a smooth, super light, cushioned and stable shoe. Their maximal design took many by surprise in a time where Zero Drop and Barefoot running were the in thing.
In 2020, the company was purchased by Deckers (owners of UGG and Teva).
Hopefully that just means more marketing to keep the shoes going and not a change to what their doing right.
For more help selecting the right shoe for you, don't worry, I've got you:
Other ways to connect with Amanda
Instagram Daily Fun: RunToTheFinish
Facebook Community Chatter: RunToTheFinish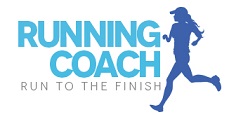 Sign Up to Receive a Weekly Newsletter with Top Running Tips and Laughs