As a long time runner and coach, I understand the need for dependable gear. Over countless miles and numerous articles, I've tested a myriad of running apparel brands. SOAR Running is a name that surfaced frequently in discussions and piqued my curiosity.
They have a commitment to crafting performance-enhancing gear that seamlessly fuses cutting-edge technology with sleek design. A tall order, right?
And yet, pulling it out of the package I could instantly tell something was different.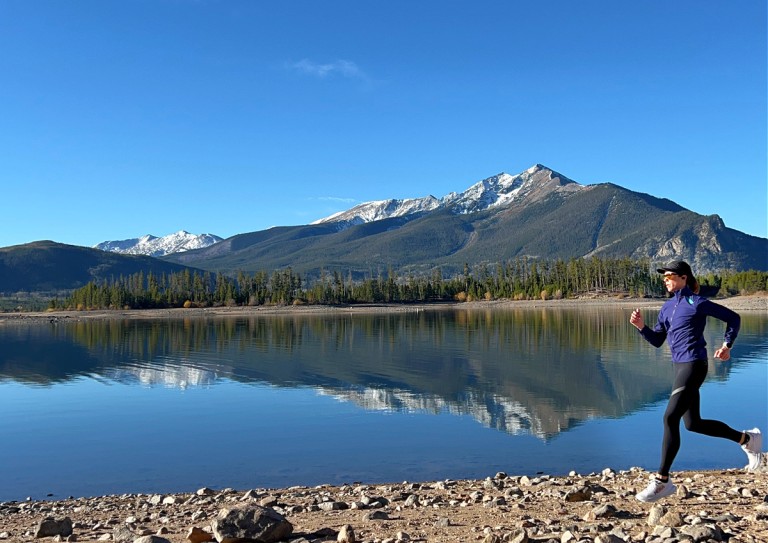 In this review you'll get an unfiltered perspective on the strengths and weaknesses of SOAR Running apparel, helping you make an informed decision for your own premium running gear.
As someone who is SUPER picky about what I wear running, I'm generally willing to spend on the gear that actually fits well and performs great.
SOAR Running Gear
One of the first things I noticed about each piece of SOAR gear was how light, thin and sleek it felt. The idea immediately comes to mind that this is gear ready to race, ready to perform and to feel fast!
Starting in the summer this was an immediate win because you barely feel the shorts or shirt against your skin and what a relief when it's a million degrees outside and you can't stop sweating. Then as Fall approached I started testing some of the jackets and it was again a win.
So let's talk specifics!
How Does Soar Running Gear Fit?
For fit reference, I am wearing a size small in all items, which is similar to what I'd wear in other brands. They tend to be more of a tailored fit, so definitely check out the sizing guide and if you really prefer looser fit then you might size up.
You'll also notice on the site that there are basically two collections of gear: run and race.
I would say race gear is a little more tight fitting or smaller gear, it's all about being as streamlined as possible.
And if you do find something you love, great news, I've got a discount!
SOAR Running Discount Code: runtothefinish15 for 15% off through Nov 2023.
The number of you who have asked "how do you carry gels?" for race day are going to be thrilled with this short. You'll find two front loops for easy grab access to gels and then a large back pocket that will hold up to 4 gels, boom 6 total right there! Plus a small zippered pocket so that hotel key on race day or car key is safely stored.
Technically I think you could get in more than 6 gels, but they might start getting a bit heavy. Though with a drawstring loop, you can ensure they are a snug fit, so nothing is being pulled down from the weight while you run.
They felt plenty snug and secure with 2 in front and 2 in back.
Not only are they SUPER THIN, I mean ultralight weight, but the liner is aloe vera infused to help prevent chafing issues.
Because they are so light, they aren't designed to hold a phone. So this is a great chance to store music on your watch or use an armband if it's a must carry.
Available in 4 colors
Available in XS to XL
2.5 inch inseam
$175
They have two other short options depending on what you're looking for in training.
The Speed shorts are that tighter sleeker fit, which I have started to really love on speed work days. And again these feel almost paper thin, which just makes me feel fast before I start…does it work that way? I don't know, but I'll take all the mental benefits I can get and prevent chafing at the same time (they're seamless!!).
I liked the really light rubber grip around the waist and legs to keep them from moving around during a workout.
The Run Shorts are just bit thicker and longer than the marathon short. This now means you've got a phone pocket in the back and an inseam closer to 4 inches.  But they still have the laser cut and are going to be a nice light short.
What does it say about this jacket that when I arrived to a group run, both myself and my friend Kim (trackclubbabe) were both wearing it and immediately started a conversation about how great it is?!
I think that says this is one of those pieces you add to your running gear knowing it's going to last for a long, long time and work for a variety of seasons. The fit is also flattering and comfortable because it's not baggy flapping around to catch the wind, but not so tight that you can't layer under it for different temps.
This jacket is designed for wet weather making it a go to for Spring rain and winter weather (anything from my super cold snowy days to a crisp 40 degrees farhenheit).
But unlike most waterproof gear I've tested it still feels light and breathable, which prevents that feeling of overheating. Treated with DWR (durable water repellent) stops rain from penetrating the jacket. There's no additional interior coating that's going to trap body heat, which as noted is the issue with so many others.
The jacket also has a large back pocket which will indeed fit your phone. I didn't love the feeling of bounce there, so save it more for things like gels or keys. You could also use the toggles at the bottom to tighten the fit and that might reduce bounce.
Available in 4 colors
Available in XS to XL
Tailored, but not tight
$175
If you don't need the weatherproofing of the Ultra, but just really need something to help cut the wind then this is a fantastic option. I admit until I started running in the cool Colorado temps, I didn't fully appreciate just how much a light windbreaker can do to keep you feeling warm, but not hot, on runs that otherwise left me chilled.
Plus the way this top is designed you could wear it solo, it's plenty comfortable against the skin, or layer it as the temperature begins to drop.
Pull over half zip style
Large back pocket for your phone
Like all of their jackets, no issues with this riding up while you're running!
I personally appreciate that there's not a hood on this item either. I can never get them to stay up and thus while windy it's just flapping around behind me.
This looks really similar to the Ultra Jacket, so I wanted to give you a quick comparison in case you're trying to decide!
This zip up is actually designed to be worn alone as a tight fitting jacket/top. That same lightweight French fabric from the marathon shorts shows up here and again we have a top that seems unbelievably light.
You can see the tempo top is designed to be very fitted and can be worn by itself as a single layer. The Ultimate jacket is still tailored, but not not super tight.
I wouldn't call these winter running tights per say if you live and train in Colorado like I do. I'm COLD and want some fleece thank you very much. But I absolutely have already worn these for many Fall mornings and could even use them in the summer when looking for some compression on tired legs.
Super impressed with these tights and again I was skeptical because they seem so thin…and we've already established I'm very picky about gear. But I loved the light compression and that also meant putting my phone in the back pocket didn't result in the pants dropping or being pulled down!
Part of this is also due to the light rubber grips that are along the inside top portion of the tight. I didn't notice them while running, but it certain made sure that these didn't move.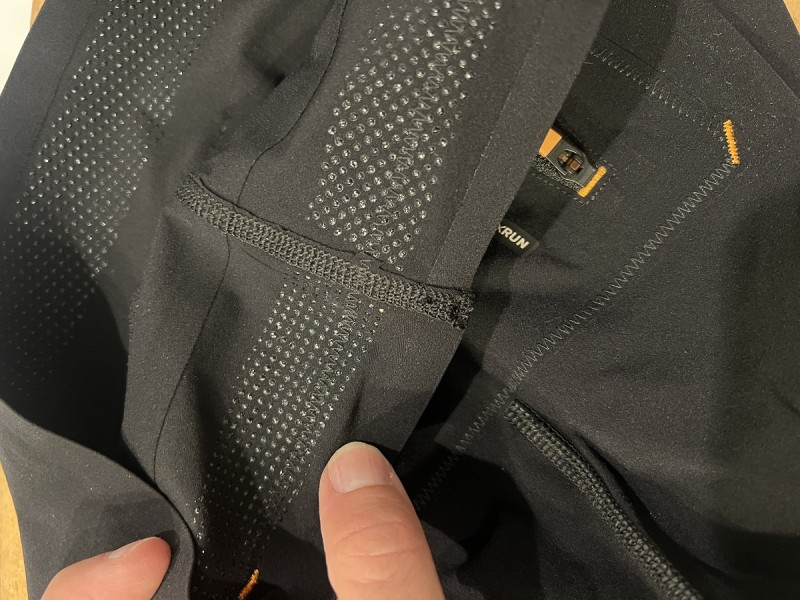 Initially I was tempted to say that I would have sized up in this particular item. Because they look tiny and are harder to get on, but that is simply due to the compression. Once I was out for my runs (see the top photo…good day), I loved the feeling and because they are high-waisted you won't be getting a muffin top out of the deal.
Bonus – At 5'9″ they were actually long enough!!
I've loved all of these from the short sleeve to the long sleeve. The brand describes them as featherweight light and that's the perfect word. It's again me searching for how to say these are so thin, you'll be just fine even in the summer.
Plus antimicrobial is always a bonus for this sweaty gal.
I wore the heck out of my short sleeve shirt this summer and the only potential issue is due to the thin nature of the material, there were a couple snags from wearing my hydration pack all the time. So just something to consider based on how you'll be using them.
Is SOAR a Good Brand?
Yes. It's absolutely a premium brand with a focus on using the latest in technology to create insanely light gear. But they also have a commitment to quality which is seen in their 100 Mile Promise.
Nothing says we believe in our gear like a guarantee that says if you don't love it after 100 miles, we'll take it back. Plus they have a repair service as well, which could help you extend the life of an item you really love for much, much less.
Is Soar Running Gear Worth It?
Since this is first-rate gear, you're going to see prices that reflect that. This immediately leads to questions about whether it's worth the investment.
As someone who started out by running my first marathon in a cotton shirt and basketball shorts that I rolled up, it kind of blows my mind just how much has changed. I will say that now that I have had the opportunity to train and race in better gear, I wouldn't give it up!
These are pieces that I look at as an investment because I'm going to be wearing them for years and many, many miles. One thing that helps with this is sticking to the standard palette of colors, so these aren't going to "go out of style". I believe this is an intentional shift in the last few years, as they had some patterns in the past.
I think it comes down to knowing yourself and how you do with gear.
Does SOAR Ship to the US?
Yes! While they are a London based brand, they are now available in the US.
All right there you have it! My Soar Running Gear review and thoughts from running in the pieces over the last 6+ months. I would love to see them expand on sizes in the future and if they can figure out how to keep things like, but add in a phone pocket, they'll have all my money!
Other ways to connect with Amanda
Instagram Daily Fun: RunToTheFinish
Facebook Community Chatter: RunToTheFinish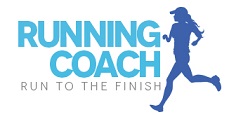 Sign Up to Receive a Weekly Newsletter with Top Running Tips and Laughs
This article was written in partnership with SOAR Running. All testing and opinions are my own.