As a long time running coach, I've had my fair share of experiences with various recovery tools and techniques. In this review, I'll introduce you to the Roll Recovery R8 and give you my honest feedback on whether this pricey recovery tool should be on your must have list.
The R8 is one that falls in a weird category in the middle of I may not love it, but A LOT of you think it's the best thing ever.
Not surprisingly the price led to tons of you asking for my opinion. Following I'll breakdown how it works, who might like it and honestly why it didn't work for me.
Roll Recovery R8 Overview
After posting a pic of the R8 on Instagram, the DMs started rolling in from runners and athletes wanting to know if this thing actually worked and whether it justified the $140 price tag.
So I tried it out multiple times at various points to give it a fair shake.
First let's cover the specs and features. The R8 is an FDA registered medical device that claims to target muscle knots to provide intense muscle release and boost blood flow to minimize swelling, soreness, and inflammation.
It is versatile and can be used when sitting, standing, or lying down, and has customizable massage roller inserts. With dimensions of 12.5" x 9.5" x 2.5" and weighing just over 3 lbs, it's more compact than a standard foam roller but weighs more. Still not something I'd throw into my luggage for a race weekend.
It has stainless steel hardware fasteners and ball bearings in all the moving pivot points. The body is made from Reinforced Zytel thermoplastic and the insert is made from soft TPU. Basically, it's well made and sturdy.
I used it multiple times, and here's the deal: it wasn't really my jam. 
The rollers are hard—like, rollerblade wheel hard. It clamps down on your muscles for an ultra-deep tissue massage. But for me, it felt less like a massage and more like a wrecking ball to my IT band.
I tried to love it. Especially given the price, I wanted to feel like I was getting something revolutionary.
Now don't get me wrong, it's well-built, and there are a ton of runners out there who swear by how deep it digs into their muscles. But I've said this before, smashing your IT band to smithereens is not the way to recovery. More pressure is not necessarily better!!
If you want to foam roll your IT band, there's a way to do it correctly.
The R8 lacks adjustability in pressure, so it's kind of a one-size-fits-all situation, and that didn't work for me. I also couldn't get it to target my glutes or Tight TFL the way I can with a cheaper PT ball.
So yes, I'd rather you get one of these foam rollers for runners and use the left over money on a great pair of running shoes.
What Does Roll Recovery Do?
Before I dive into a comparison of R8 and R8 Plus, let's make sure you understand the purpose of roll recovery for runners.
Roll recovery—either with a traditional foam roller or a similar device like the Roll Recovery R8—is often considered a runner's secret weapon.
When you use a foam roller or similar device, you're essentially doing what's known as self-myofascial release. This is a fancy term for massaging away fascial tension and muscle knots. When you work these out, you're increasing blood circulation and improving the quality of the muscle tissue, which in turn can lead to better performance and less pain.
Most commonly, roll recovery is used for:
Quads: The muscles at the front of your thighs can take a beating, especially during uphill runs or intense sprints. Rolling them out can help relieve tension.
Hamstrings: Located at the back of your thighs, these muscles work hard during running and can become tight or fatigued.
Calves: Especially crucial for runners, tight calves can lead to issues like plantar fasciitis or Achilles tendonitis. Roll recovery helps keep these muscles loose.
Glutes: A strong butt is essential for good running form, but it can also become sore and tight. Roll recovery can help alleviate tension in this area.
IT Band: While not a muscle, the iliotibial (IT) band can become very tight in runners and lead to IT band syndrome. It runs along the outside of your leg from your hip to your knee.
How Do You Use Roll Recovery R8?
Step 1 is to be careful. As noted, this is really strong and may not be ideal on sore muscles or injured areas.
Using the R8 is pretty straightforward. Begin by sitting or standing in a comfortable position. You can also use it while lying down, depending on which muscle group you're targeting.
It's spring-loaded, so you'll need to open the frame by pulling the handles apart. This will create enough space for you to insert the targeted muscle area between the rollers. Gently place the roller on the muscle area you want to target.
Once it's in position, release the soft-touch handles. The built-in spring mechanism will apply force, so you don't have to push down hard. Simply guide the device up and down along the muscle.
Roll for about 30 seconds to a minute on each muscle group, or longer if you feel like you need it. To move to a different body part, open the handles again and reposition the rollers. Then, just repeat the process.
Is the R8 Roller Worth It?
With a price tag of over $140, I felt compelled to really love this tool. Surely it had to be better than the $30 foam roller…but even after a few weeks I just couldn't get on board.
You can't get to your back, your shoulders or your glutes very well. I'd probably rather get a great massage gun.
If you're asking me, I'd say save your cash. Grab a foam roller that lets you control the pressure and spend the leftover money on a sweet pair of running kicks. At the end of the day, I just couldn't get on board with the R8, despite its high-tech allure.
As with all products that I review, I tried to give it a fair shot by using it frequently and at different times. Unfortunately, I actually felt like this one was causing me IT band pain and thus I only used it a few times a week.
What Others Say
My husband said he really LOVED this roller. For folks who are less flexible or dislike holding a plank to use the foam roller this really allows you to hit all of those spots. He felt he was able to get deeper in the muscles. 
Runners who have limited mobility and can't get down on the floor to roll, love it because it allows them to still work those tight muscles. And if you've been going too easy with the foam roller to get benefits, you might find yourself working through issues here that had been overlooked.
"Runner here – amazing tool. Breaks down muscles and recovers quickly. Great massage and portable. Love it, worth the money if you've got tight muscles."  -R8 User
Roll Recovery R8 Plus vs R8
Since I tried out the R8, a new version has been released, the R8 Plus. It's about $30 more at $170, so what's the difference in these two?
The R8 Plus comes with improved spring configuration and an adjustable dial that lets you tweak the compression force. You get a pretty broad range here, from 50% less intense to 15% more compression than what the standard R8 offers.
SO this ability to decrease the overall pressure would make it a better option to me.
Both models share some common ground. They're both compatible with SuperDeep & SuperPlush inserts, allowing for a bit of a more customizable feel.
Regardless of the added feature of being able to adjust the intensity, the basic concept is still the same. And with an even bigger price tag at $169, I'd still say it's not worth the money when there are a number of alternative options for much cheaper.
Alternative Myofascial Release Devices
There are a ton of other myofascial release devices on the market if you're like me and decide the R8 just isn't for you.
Traditional foam rollers are the OGs of the muscle recovery world. They're versatile, easy to use, and come in different sizes and densities. Great for a basic, self-guided massage but lack the targeted force of more specialized devices.
Using a lacrosse ball is another option. They're small, hard, and perfect for targeting specific knots or trigger points that larger rollers might miss. Excellent for glutes, shoulders, and the arches of your feet.
For half the price of the Roll Recovery R8 you could try out this Reflex Pro which is similar to the R8. But harder to use if I'm being totally honest.
Looking for more recovery?
Other ways to connect with Amanda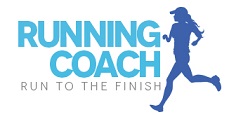 Instagram Daily Fun: RunToTheFinish
Facebook Community Chatter: RunToTheFinish
Sign Up to Receive a Weekly Newsletter with Top Running Tips and Laughs