This post sponsored by Nike, all content and opinions expressed here are my own.
How do you choose new running shoes?
What about when you want to order the same shoe, but they've made "updates"?
I'm not going to lie to you. When it comes to shoes, I AM PICKY. I try and dislike a lot of them, so anytime something comes along that I immediately choose to run in multiple times over my other go to shoes, it's something that needs to be shared!
But back to picking out a shoe.
Personally, I need to get my foot in the shoe and really feel it! Unfortunately, local stores don't always carry what I want to test (eh ehem in a size 11).
But, I also spend a lot of time looking for other people who have worn the shoe to tell me how it FELT! Was it hard or soft? Did they only like it for short runs? How did it compare to other shoes?
Hopefully, that's exactly what I can provide you today for the Nike Epic React Flyknit released last year. Nike was kind enough to send me a pair to test drive before their release so I could share a sneak peek with you.
I've now logged a number of runs in these shoes and won't be taking advantage of Nike's return policy! While Nike.com has a generous return policy that allows you test out shoes and return them if they aren't the right fit, I'll likely be throwing down with anyone who tries to take these away.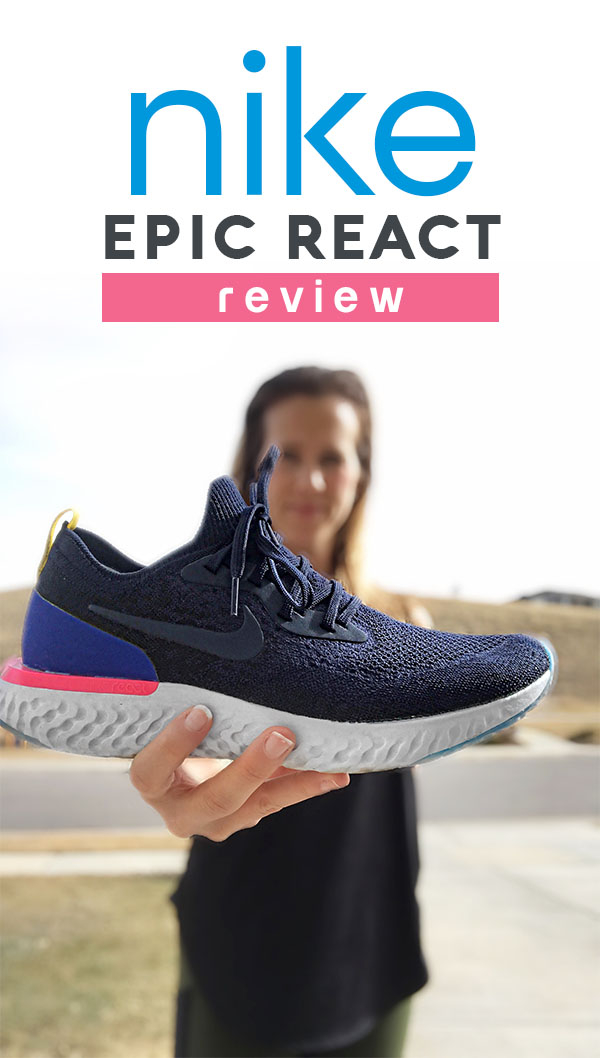 Specifications
Let's dive in with some of the top line info that we all need to know about a shoe!
Weight: 6.88 ounces (super light!!)
Heel drop: 10mm
Flyknit upper conforms to your foot, length is true to size
Seamless, no shoe tongue sliding around
In truth, I tend to run in shoes that are more like a 6mm heel drop, as they are closer to minimal. So I wasn't sure how I would feel about this, but I loved it. I believe that's because it has this great heel shelf which prevents rocking from happening.
Ok those are the basics, now let's talk about what makes this shoe a massive new innovation for Nike!!!
Nike React Foam
One of the reasons I loved this shoe was it hit that middle ground of feeling extremely soft when landing, while still having structure to support the foot. Turns out this is due to some super cool new technology.
13% more energy return with every foot fall than the Nike Lunarlon foam
11% softer than the Nike LunarEpic
5% lighter than the Nike LunarEpic
Crazy amounts of math and engineering went in to creating this shoe. And while I appreciate all of that, what I mostly appreciate is a shoe that I slip on and say "ahh". It just feels good whether I'm on mile 1 or 8. And as I keep rebuilding post knee surgery, I'm pretty confident it's going to feel light and comfy at mile 17, too.
This video on the design is so fun that I really wanted to share it with you too!
You know how I was saying stores don't always carry what I want to try? That's another reason, I'm pumped about this Nike partnership. I want you to know about their 30-day trial period because it saved my bacon recently.
After hearing so much about the Nike Zoom Fly in the under 2 hour marathon attempt, I wanted to try these bad boys. They're a more maximal shoe, which I am totally ok with, but something about the fit just wasn't right on my foot.
Insert temper tantrum and attempting to run in them multiple times just to be sure. Luckily, Nike allows you to return road-tested gear and I was able to return the shoe without a struggle!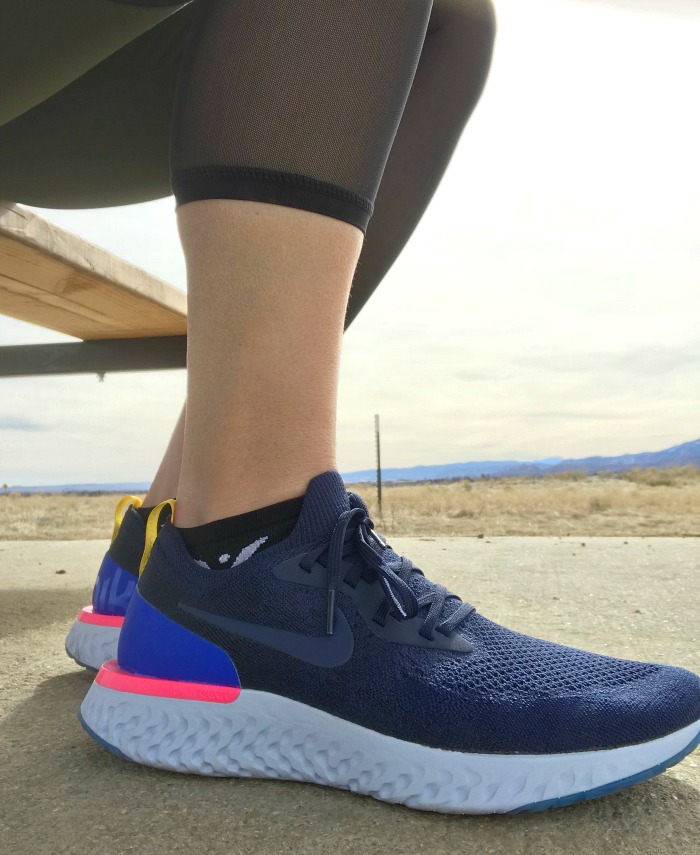 Even though the Zoom Fly didn't work for me, the experience of trying them was super helpful because now I can compare the two!!! The Epic React is leaps and bounds softer, though both are roughly the same weight and cushioning. It's all in the difference of how they were built and personal preference.
**Update: I have now ordered two additional pairs of the Nike React and it's become my go to shoe for half marathons. In fact, I did something I have never done before and called it out as my favorite shoe of the year!!

That's right 12 years blogging and 17 years running, I finally loved a shoe enough to say I think it's pretty great for most runners.
How do you test out new shoes?
Other ways to connect with Amanda
Instagram: RunToTheFinish
Facebook: RunToTheFinish
Get new posts via BlogLovin