It's no surprise I talk a lot about my favorite running books for motivation or running books for training, but what about overall best fitness books?
Today we dive into other areas like strength training, mental training, and motivation to train hard.
While there are tons of free workouts found on YouTube and Instagram, there's still something really powerful about books you can quickly reference to help meet your goals, better understand your body or get a true plan.
While you know I may tend towards running, I believe these books are great for everyone.
In fact, I made sure to look for books that are outside of running and will still benefit runners! We have to know about strength, nutrition, hormones, our total health, and how our MIND works.
SO find the fitness book that's speaking to what you need the most right now!
21 Best Fitness Books
While you know I may tend towards running, I believe these books are great for everyone.
In fact, I made sure to look for books that are outside of running and will still benefit runners! We have to know about strength, nutrition, our hormones, our total health and how our MIND works.
SO find the find the fitness book that's speaking to what you need the most right now!
1. Roar by Stacey Sims and Selene Yeager
How to Match Your Food and Fitness to Your Unique Female Physiology for Optimum Performance, Great Health, and a Strong, Lean Body for Life — whew I thought my books subheading was long, but that's a mouthful that helps to explain that this book is filled with information.
What I liked about this book is that it helps women understand how training may need to look different for us than it does for men. We have hormones after all and the female body is different from that of men.
No one wants to talk about that, but it changes things, and learning to work with your body is a great gift. It's a book I'm sure female athletes will absolutely love!
ALSO can't skip over her newest book Level Up which is really focused on training through perimenopause and menopause.
2. Boundless: Upgrade Your Brain, Optimize Your Body & Defy Aging by Ben Greenfield
If you've ever listened to the Ben Greenfield podcast, you'll have an idea of what's coming in this book…but it's still worth reading.
Sometimes it's the repetition of things in different ways that allows them to hit us and actually stick to help us transform our mindset and life.
He does base his ideas on science, but may also take things too far for many folks. I'm always open to trying new things and seeing what really works for me. That's why I like what he shares.
Understanding how your body should move might be one of the best ways to prevent injuries.
Since I go on and on around here about pre-hab and the value of physical therapy, consider this the do-it-yourself version. You'll find tons of exercises to help with different things and you'll finally understand what might be causing some of the issues that you've had.
It contains mobility and stability tests that will not only assess your form but then also provide you with corrective exercises along with step-by-step photos to make sure you're doing it right.
Expect to improve your core as well as your overall performance with the tips and techniques mentioned in this book! It'll seriously help you know how to avoid injuries.
I'm basically a fan of everything by Matt Fitzgerald, but this one is a great look into the mindset that it takes to truly push yourself to those ultimate limits.
I've had many runners recommend this book themselves when I ask for favorites. I think it's just a book that helps you figure out how to dig deep and what's happening when you feel like stopping.
The first book I read from Daniel Amen fascinated me! The inside look at our brains and how certain nutrient deficiencies could be hindering all kinds of progress was amazing.
It's so easy to blame yourself for feeling tired and just not doing enough. But what if the real issue is low Vitamin D or that you played soccer and had concussions? It's an eye-opening and useful read.
6. Run To The Finish – The Middle of the Packers Guide to Training by Amanda Brooks
I mean we all knew this would be on the list right? I'm partial, but I still believe it's a must read for most runners.
Breaking down many of the mental pieces that hold us back, looking at how to implement strength movements that will prevent injuries, and even figuring out the best training plan for you. Plus 4 training plans are included for half to a full marathon.
Whether you're looking for strategies to avoid getting injuries, want to make running a more enjoyable experience, or are in it for the mental side of running – this book lays it all down for you.
It's perfect to use on its own as a training guide, or as a supplementary reading with any of the training plans you're already using.
The book has over 454 reviews that are 5 stars, so you can rest assured it's a great book that'll help bring the joy back into your running (or training) journey.
Ok… this one is going to be a little out there for some of you. But it did wonders for me and I know two others who have read it and immediately found their injuries disappeared.
It's all about the idea that tension and not an injury is causing your pain.
It goes into the psychology of your brain distracting you from things you don't want to deal with by throwing up pain signals.
And I LOVE when it dives into things like how a diagnosis actually makes you worse. We've seen a lot of health studies around this idea that people start acting sicker as soon as their told something is wrong when previously they were walking around like a picture of health.
The Sports Doctor's Complete Guide to Staying Healthy and Injury-Free for Life — having met Jordan I can say without a doubt that not only does he know his stuff, but he lives it. He loves running. He wants to see people running strong and healthy for as many years as possible.
This book provides great visuals for stretching and strength exercises that are going to pay off when you start adding them to your regimen consistently.
I've talked about this book from RD Marni Sumbal before, but it had to make this list. If you aren't fueling your body well then it doesn't matter what your exercise looks like.
You'll get weaker, you'll become unhealthy and prone to injuries.
She doesn't mess with fads, she knows the science and will give you great ideas to optimize your nutrition.
I admit the title turns me off a little bit and yet isn't that what so many runners tell me they're looking for?? This book is actually really well done with straightforward information and tons of exercises that help utilize whatever you have access too.
It's not about fads or diet trends, so I appreciate the overall content and usefulness. For runners the big thing is learning how to combine strength with your mileage and knowing that doing HARD all the time will lead to burn out.
Starting Strength by Mark Rippetoe is a must-read for anyone serious about strength training.
It's the most complete guide to barbell weightlifting you'll ever read, teaching all you need to know to safely and successfully squat, bench press, overhead press, and deadlift.
A specific exercise is covered in each chapter, along with its unique problems, characteristics, and examples of good and bad form, as well as the 'cues' (aka mental reminders) that have been shown to be most effective for dialing in the right form.
In the same way that Starting Strength revolutionized barbell training, Bigger, Leaner, Stronger shifted the focus to strength training and, more importantly, body composition.
It's the perfect workout book for men who want to build muscle, lose fat, and get in shape. It's especially for men who haven't gained their first 15–20 pounds of muscle yet, either because of poor practice or because they're gym newbies.
It doesn't prescribe any specific diet or exercise plan like other weight loss books. Instead, you'll learn the 'language' of fat loss and muscle gain, which will serve you well no matter what kind of workout or nutrition plan you end up committing to.
Everything in the book, from making a diet plan to warming up for workouts to developing a supplementation plan that works for you, is explained in detail with clear, detailed directions. I'm sure you'll love it!
Honestly, I was really put off by the name of the book. I fully understand this is the goal, but something about it felt yuck. I will say on the whole though it's got straight forward advice.
Thinner Leaner Stronger is similar to Bigger Leaner Stronger in that it contains nutrition and fitness advice tailored to female physiology, preferences, goals, and problems.
The main ideas and systems in both books are the same, but there are some small differences in how men and women should plan their workouts and eat.
So if you loved the idea of Bigger Leaner Stronger but wanted to learn those concepts for women instead of men, this is the perfect book for you!
This incredible book is written by none other than Tim Ferris, the author responsible for the best-selling book 'The 4 Hour Work Week'. You won't be surprised to find it's full of him testing out really weird things to hack fitness.
Ferriss discusses how modest physical adjustments may have a major impact on your fitness in his book, which covers more than 50 fitness-related themes. Learning each strategy takes no more than 30 minutes.
Enhancing your running time and endurance and simplifying your weightlifting routine are only two examples of fitness advice included in this book.
Few books go into as much detail as the one by Frédéric Delavier when describing how to utilize different exercises to train different muscle groups.
You'll come across multiple anatomical graphics along with each exercise and description, which will help you understand not only which muscles the exercise is targeting, but also how variation in positions can alter which muscles are being activated and even the surrounding structures such as bones, ligaments, tendons, and connective tissues.
Delavier spent years studying human anatomy and even doing autopsies on humans. His mastery of the human body and creative technique combine to make this book a useful tool that's invaluable for strength training and muscle building.
So, if you want to learn how your muscles perform during the most frequent strength training exercises, this is the book for you.
For many of us, the problem is not to improve a workout, but to find time to exercise at all. Dr. Martin Gibala, a kinesiologist, is an expert on this topic, which is why he wrote The One-Minute Workout."
This article will help you understand that having unlimited time is not a prerequisite for being fit. Gibala's eight fundamental interval workouts and four micro-workouts can be used as an alternative to quickly increase strength and endurance in hardly any time!
So if you're short on time and want to work on your fitness routine, this is the book you want to get your hands on first! It's considered to be one of the best fitness books for beginners!
The complete handbook to bodybuilding written by seven-time Mr. Olympia Arnold Schwarzenegger is must read for anyone lifting weights.
This book, dubbed 'the bible of bodybuilding,' includes weight training and bodybuilding competition regimens, as well as injury prevention, muscle development, and physique sculpting.
Additionally, it offers thorough details on diet, health, and dietary supplements, all from the perspective and motivating mindset of Schwarzenegger himself. It's also a reliable resource for reaching your full potential and learning the secrets to becoming the best version of yourself.
If you want one book that covers bodybuilding in its truest form, this is the book for you. It's a great supplement to creating your own training program and workout routines.
This book, aptly named 'The Champion's Mind,' explores the straightforward but crucial notion that fitness isn't merely a physical game but also a mental one.
In his book, sports psychologist Jim Afremow, PhD, talks about how to stick to goals and keep yourself challenged over time.
Though written with athletes in mind, this book reads like a pep talk that would inspire anyone to approach their long-term goals and have the right fitness mindset.
The fundamentals of human movement are the subject of this book's primary focus. It provides the blueprint for moving safely and efficiently during daily activities and sports.
Whether completing a squat at the gym, running 3 miles a day, or picking up a bag of groceries, it is essential for injury prevention to know how to move your body optimally.
The book has hundreds of step-by-step photos that show you how to do popular exercises like squats, deadlifts, and kettlebell swings. It also shows you the most common mistakes that people make when doing each exercise.
When it comes to being healthy and injury-free, this book is truly one of the best resources out there!
The Women's Health Big Book of Exercises is a must-have fitness book for everyone looking to be in shape. This makeover booklet is a body-shaping power tool for both beginners and longtime fitness lovers alike, as it contains the most complete collection of exercises ever published.
This 480-page makeover manual is jam-packed with hundreds of valuable suggestions, the most recent findings in exercise science, and cutting-edge programs from the world's greatest trainers.
There are 619 exercises in it and they're all skillfully explained with color images, and there are dozens of exercises for every muscle in your body.
21. No Sweat by Michelle Segar
It is not always the exercise that is difficult. Keeping yourself motivated to stay on track becomes the true battle of our fitness journeys.
Behavior expert Michelle Segar, PhD, believes people are hardwired to want instant gratification, even though they know the health benefits of exercise. Our willingness to continue doing something is directly related to how it makes us feel right now.
No Sweat focuses on the psychological aspect of exercise, showing you how to enjoy a workout and alter your perspective on it.
LOOKING FOR MORE RUNNING BOOKS?
Other ways to connect with Amanda
Instagram Daily Fun: RunToTheFinish
Facebook Community Chatter: RunToTheFinish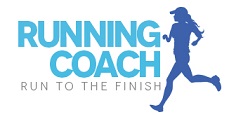 Sign Up to Receive a Weekly Newsletter with Top Running Tips and Laughs