Our feet are doing all of the hard work while running, so why do we skip out on giving them the attention we give to the rest of our bodies? Today we're going to talk about how to care for your feet to prevent some common issues. And specifically review TRIHARD's new line of products for runners.
Most well known for their post-swim care line of products, TRIHARD wanted to help athletes with all their post workout needs. Knowing that many swimmers are also runners it just made sense.
As running coaches, we appreciate this because it is such an overlooked piece of recovery.
We shouldn't celebrate losing a toenail or finishing a run with "only" a few blisters. Your feet deserve the same TLC that you give the rest of your body during training. We're going to take a quick look at some common issues and then dive right in to how to better care for your runner feet!
Common Foot Issues for Runners
Our feet take a lot of force with each step and as a result, it's not uncommon to have some foot issues. Many are preventable! So don't think you simply must deal with sore or painful feet as a runner.
Unfortunately, we have all had at least one of these issues pop up at some point during our experiences as runners. In this article, we will talk about ways that you can prevent these issues and keep your feet happy by adding the right gear and products.
4 Key Runner Foot Care Ideas
Some things are super easy to do pre and post run, like lathering on something to prevent chafing. Other runner foot care ideas might require a little planning. All are 100% guaranteed to feel great and keep your feet happy for miles and miles.
#1 Soaking Your Feet
I often extol the virtues of a great epsom salt bath after long runs. But some of you don't have a bath or feel like sitting in hot water.
Good news, you can go straight in for a foot soak 10 to 20 minutes with TRIHARD Active Foot Soak. Not only does it smell good, but it will leave your feet feeling relaxed!
Benefits of using the Active Foot Soak post-run:
Alleviates itch and burns from fungus caused by sweating.
Cleans and dries out blisters while reducing healing time.
Helps to relieve any soreness or pain.
Eliminates odors that are the result of sweat and the release of chemicals from bacteria that builds up while wearing socks and/or shoes.
#2 Get a Pedicure
Treat your feet to a pedicure throughout your training! You don't have to go to a salon and worry about having ticklish feet when the pumice stone comes out.
Set up your own pedicure at home by using the TRIHARD Active Foot Exfoliating Soap. The Exfoliating Soap is combined with the pumice stone making it less of a mess too, which is always nice.
Benefits of using the Active Foot Exfoliating Soap and Pumice Stone:
The combination of the soap and pumice stone exfoliates your skin and prevents the formation of calluses.
Helps to ease any foot pain or soreness by boosting blood circulation.
The Dead Sea Minerals and salts combined with the Dead Sea Mud prevent the formation of bacteria-causing fungus.
#3 Use a Massage Gun or PT ball
As you go through your post-run recovery routine don't forget to include your feet.
Grab a tennis ball, foam roller or massage gun and spend 2-3 minutes massaging or rolling the bottom of each foot. This will help stimulate your muscles and relieve any stiffness or tension.
Adding this as a part of your routine will help keep away issues like plantar fasciitis. Massaging or rolling the bottom of your foot will help loosen up the tissue around the plantar fascia making it less likely to become irritated and sidelining you from running.
#4 Use the Right Gear
This is a big one and also an easy one to fix! We're talking about having wicking socks, good fitting running shoes and something to prevent blisters.
Good Shoe Fit
Avoid buying a shoe that is too small or too big! Make sure that you go up a half to full size in your running shoes to allow for extra space when your feet start to swell as you run.
Here are a few ways to check that your shoe fits properly:
No tightness across the top of your foot
Fit a thumb width of space between your tallest toe and the top of the shoe
Room to wiggle your toes
If you are still experiencing blisters or black toenails from your running shoes, I suggest that you visit your local running store for a proper fitting! Learn how a running shoe should fit >>
Good Running Socks
First, say NO to cotton! We all know that wearing anything cotton while running is just going to absorb and hold moisture. The more moisture, the more likely you are going to get blisters on your feet.
Running socks are a little fancier than your everyday sock based on their design and material. Spend a little extra money and find a sock that is best for you.
Remember, sometimes it is not about going with the most fashionable option, you want your feet to feel good especially if you are running longer distances.
Active Foot Pre & Post Workout Spray
Take a few minutes before and after your run to spray your feet and shoes with TRIHARD's Active Foot Spray. Make sure that your feet are clean and dry before applying.
Pre-Run
Use the spray to act as a barrier helping prevent blisters and/or irritation caused by your socks rubbing against your skin.
Post Run
Disinfects and deodorizes your shoes and feet post-workout to eliminate the formation of fungus caused by excessive sweating and prevent infections in the feet and toenails.
Alleviate discomfort in your feet and heels while keeping them hydrated and refreshed.
Who Is TRIHARD
TRIHARD is the only sports company that offers pre & post-solutions to effectively prevent, protect, and treat your body from the adverse effects of sweat, chlorinated pool water, and chafing before and after your activities.
Who is TRIHARD made for?
TRIHARD products are for ALL athletes. To help prevent injury and become a stronger runner we know that it is important to include both strength training and cross training into our routines.
For those that swim as a part of cross training, TRIHARD also has a variety of products to protect your skin and hair against the harshness of pool water.
Checkout the full line up here >>
Here are a few to keep in your swim bag:
Pre & Post Swim Eye Gel
The Pre & Post Swim Eye Gel gently protects and relieves irritation, swelling, and marks from swim goggles after long swims. This will help you to avoid walking around the entire day with what looks like invisible goggles!
Pre & Post Swim Conditioner
Even if you are wearing a swim cap while you swim, pool water is still getting under and can be damaging your hair. Not to mention the hair at the base of your skull breaking from the rubber cap. This conditioner was designed to provide protection before and after you get out of the water.
Pre-Swim the conditioner provides an additional protective layer to the hair to neutralize the absorption of chlorine from the pool to prevent any damage.
Post-Swim the conditioner effectively restores healthy texture, hydrates, and soothes dry and brittle hair.
After-Swim Body Wash
Swimming is a great way to cross train but depending on the strength of the chlorine in the water it can leave our skin feeling super dry and gritty. The After-Swim Body Wash is perfect for removing chlorine while hydrating, refreshing, and calming possible irritated dry skin post-swim.
How can I purchase TRIHARD products?
Products can be found on the TRIHARD website.
Use the TRIHARD discount code AMANDA20for 20% off your purchase
Thanks to RTTF Coach Stacey for her thoughts on this gear. She's a big swimmer and loved seeing this brand cross in to running!
Looking for more running gear reviews?
Other ways to connect with Amanda
Instagram Daily Fun: RunToTheFinish
Facebook Community Chatter: RunToTheFinish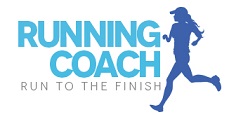 Sign Up to Receive a Weekly Newsletter with Top Running Tips and Laughs