An online running club or a virtual running club might not be exactly what you had in mind for training this year, but what if it's exactly what you NEED to make the most of your miles?
Online Running Club
A virtual running group is seriously genius.
You don't have to drive anywhere, you don't have to smell anyone and you don't have that weird first show up where you wonder if anyone will be your pace
Whether you've been disappointed by cancelled races or decided right now to start your running journey, runners need the support of a group now more than ever.
If you're thinking "yes, an online running community is exactly what I need now to accomplish my running goals" then I have great news: we have a Private Run to the Finish Online running club.
In addition to being connected to an awesome community of runners, Run To The Finish Private Group members get much more:
Run to the Finish Better Runner Blueprint Course: 9 easy to follow modules with tons of exercise videos
Access to the 30 Day Core Program (all the injury prevention in 10 minutes!!)
Access to the Running Technique Program (Get faster with these drills)
Access to all 7 of our Coaches in a private group setting
Training plans for 5K to marathon
Coach Amanda goes live every Thursday to answer questions or go deeper on new topics
Monthly Expert Video Trainings on nutrition, physical therapy, mindset, etc.
Coaches Kaitlyn, Amanda and Laura providing strength workout videos
Coach Cortney providing nutrition as a Registered Dietitian
FUN, LAUGHTER, FRIENDSHIP (some of my best friends I met thanks to the community we built on Instagram!)
For a limited time, join the club + get everything listed above for only $17.99 a month
SAY NO MORE, I WANT TO JOIN! →
A few other things that are inside the Run Club Course!
Low Heart Rate Training Course
If you're base building, you'll have access too all this information, along with hundreds of other runners also following this program!
Free starters guide to Low Heart Rate Power Walking (great starting point)
Free access to 5K and 10K Low Heart Rate Training Plans
Free 4 Week Body weight Strength Training Plan
Tracking spreadsheets for progress
4 Week Guide to help put the pieces all together (run, strength, mobility, stretch, hips, core)
Plus all the coaching!! 1-1 is $150 a month and you'll be hearing from Amanda weekly, along with the other coaches.
Here's what happened last time the group started LHR and then did time trials later!

Running For Weight Loss Course
You'll still have access to these videos inside the Facebook Group under the Nutrition Unit of training.
This topic is so important because doing it wrong (hello drastically cutting calories, not fueling runs, counting macros just to eat lots of Pop Tarts) leads to hormonal issues, crappy runs and regaining weight.
Why a virtual running club is so valuable?
I started running because of a group road trip to a race.
I ran my first marathon because of a Clydesdale friend who wouldn't stop asking.
I got inspired to try for new goals from friends online pushing boundaries.
The running community is everywhere…right now we just need to connect a little differently.
In a time where you might feel lost on how to train or what to focus on, a group is there to provide support. To give you ideas that help you keep pushing with or without a race.
You'll find runners who understand your weird habits and have no problem helping share ideas around how to avoid those URGENT bathroom moments.
And eventually when we're able to connect in person more often, you'll find friends on the start line. Because of this blog and the community we've created through social media I know I can find a running buddy in any city and I can get HONEST feedback on gear or injuries or just share the highs and lows of this journey.
Mostly this solo runner learned that whether I spend the miles alone or with a friend that community still exists and is absolutely vital to the long term enjoyment of my running life.
COMMON RUN CLUB FAQS
After talking on IG Stories about Virtual Run Club you had a lot of awesome questions! Instead of sending out individual messages, I thought it was better to answer them for everyone because someone else is probably wondering too!
What if I am not currently running?
There is no specific running plan that anyone must follow in the group. Instead, this is a place to get answers, find motivation and hopefully help you build back stronger (especially when we bring in experts like Physical Therapists so you can ask questions!).

Are Training Plans Provided?
Yes, non-customized plans are provided for beginner 5K through intermediate marathon and everything in between! Customized plans are part of our 1-1 personalized coaching, but we can answer lots of questions about your training inside the group.
Are there guys in the group?
Yes indeed! While we do have more females than males, we're continually getting more gentleman to join us because the tactics of training really aren't gender specific!
Do I need a FB Account?
You can access the course without one, but all the discussions and talks with coaches do happen on our Private Facebook Group.
We definitely have members who have a FB account just to join us there, so you don't have to make it a public account. I have tested other group chats in the past and this one just works most universally.
Will I be charged monthly?
Yes. It's a monthly fee to remain in the group with access to all the coaches, experts and guides. However, you are free to cancel at anytime, just log in to your account.
Our running community is about so much more than just race day. We have a bond that others may never quite understand and now is our chance to help support each other when we can't do it through high fives.
Who's Running this Show?
Pun fully intended because I love them! If you're new around here, I'm Amanda Brooks.
Certified running coach and personal trainer since 2012. Author of thousands of articles about running and the book Run To The Finish, as well as a long time runner myself having covered over 26,000 miles.
I believe in researching everything and staying up to date on the latest information to ensure that you have it too!
Behind me there are 7 other female coaches with a WIDE range of experiences, bringing so much knowledge to the table!
Other ways to connect with Amanda
Instagram Daily Fun: RunToTheFinish
Facebook Community Chatter: RunToTheFinish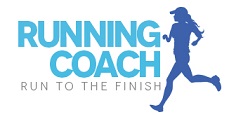 Sign Up to Receive a Weekly Newsletter with Top Running Tips and Laughs