In January our Virtual Run Club is exploring all you need to know about running nutrition, whether your goal is running for weight loss or just fueling appropriately to perform!
This topic is HUGELY important because doing it wrong (hello drastically cutting calories, not fueling runs, counting macros just to eat lots of Pop Tarts) leads to hormonal issues, crappy runs and regaining weight.
What to expect:
Register by JANUARY 1st to get these additional freebies!
Free Running For Weight Loss Guide
Free Running for Weight Loss Training Plan
Free 4 Week Body weight Strength Training Plan
Tips to reduce sugar intake (download)
Tips to increase your intake of fruits and veggies (download)
Printable daily tracker for water, veggies and workouts to stay on track
All of that, plus an incredible community of runners.
OH ANDDDDD my entire Better Runner Blueprint to guide you through all the steps of running your best, while staying injury free.
Runners who understand exactly where you are and what you're experiencing.
Currently $15.99 per month, price will be increasing this year as more excellent features are added, but you'll always remain at that price for joining now
Results from our August group focus on nutrition!
How to fuel before runs…
How to EAT MORE to lose fat and feel better on runs

What happens after January?
And of course the club doesn't stop in January, if you stay with us we're going to keep rolling with nutrition in February, but add on the bonus of learning how to burn more fat for fuel!
February – Big time hitting the Low Heart Rate Training from Scratch
– LHR training plans provided
– New Power Walker plans provided (and tips to transition to running at LHR)
COMMON RUN CLUB FAQS
After talking on IG Stories about Virtual Run Club you had a lot of awesome questions! Instead of sending out individual messages, I thought it was better to answer them for everyone because someone else is probably wondering too!
What if I am not currently running?
There is no specific running plan that anyone must follow in the group. Instead, this is a place to get answers, find motivation and hopefully help you build back stronger (especially when we bring in experts like Physical Therapists so you can ask questions!).

Are Training Plans Provided?
Customized training plans are part of our personalized coaching options, inside the group it's a lot more about helping you maximize your training. In October and November when we are focused on the 5K and 10K, I'll be providing training plans. But again, they won't be customized.
Are there guys in the group?
Yes indeed! While we do have more females than males, we're continually getting more gentleman to join us because the tactics of training really aren't gender specific!
Do I need a FB Account?
You can access the course without one, but all the discussions and talks with coaches do happen on our Private Facebook Group.
We definitely have members who have a FB account just to join us there, so you don't have to make it a public account. I have tested other group chats in the past and this one just works most universally.
Will I be charged monthly?
Yes. It's a monthly fee to remain in the group with access to all the coaches, experts and guides. However, you are free to cancel at anytime.
Our running community is about so much more than just race day. We have a bond that others may never quite understand and now is our chance to help support each other when we can't do it through high fives.
Other ways to connect with Amanda
Instagram Daily Fun: RunToTheFinish
Facebook Community Chatter: RunToTheFinish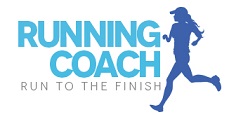 Sign Up to Receive a Weekly Newsletter with Top Running Tips and Laughs