It's the final days before your big race and nerves are running rampant. You want to do everything right! Which means including a shakeout run… or does it?
First we need to clarify what a shake out run is because the term is thrown around in a few different instances. And just because you see others doing it, does it mean you should run before a race? Does the distance of the race make a difference?
We know that rest and recovery during taper are important, so let's discuss the benefits of pre-race runs to optimize performance.
What is a Shakeout Run?
Most frequently shakeout runs are used to describe a light easy run happening a day or two before the race.
However, it can also refer to a very light 10 to 15 minute jog as part of a race morning warm up routine. Professional runners will often get up and do a little shakeout, then start eating breakfast and working on the rest of their routine. Which means we're talking about a run 2 to to 2.5 hours PRIOR to the race start.
An important benefit of the shakeout run a the start of the race for elites is to prime the Central Nervous System for fast running. Whether that's half marathons, 5K's, marathons or anything in between.
It's important to note that the shakeout run is going to both get blood flowing as part of the warm up, but also starts the increase in body temperature. So for hot marathons, that's another reason they do it SO LONG before actually getting to the start line. They want to bring everything back down before the gun goes off.
For most of us, we're talking about what to do in the day or two days prior to the race. So it could be a 20 minute jog the day before the race or two days before that.
Let's look at how those potential runs could look.
Should You Run The Day Before a Race?
Over 20 years of running and 10 years coaching, I've found that the answer is different for each athlete. Here's the pro's and con's of running vs resting.
Option 1: Rest
Resting the day before the race. In this case you'll be doing your shakeout run two days prior to the race.
That run will likely be 20-30 minutes and finish with a couple of strides.
resting may be best when you've had a big travel day
if you've been walking around a lot at the expo or in a new city
you've done enough races to know you feel fresher when this is a day for some mobility and relaxation
Option 2: Easy Run
Other runners feel like they just need to get out some excess energy the day before the race. Maybe you've been traveling and feel stiff. Or are just finding race day nerves starting to build.
You've been following a smart training plan and have truly tapered
If you rested before long runs previously and then felt sluggish
You aren't going to be on your feet a lot the rest of the day
How Fast is a Shakeout Run?
The key to a good shakeout run is keeping it ridiculously easy. You aren't trying to undo months of hard work with a run that takes any energy out of you.
Think of your easy pace and then think how can I run even slower.
Literally my shakeout runs often look like 10 minutes of very low key running (my recovery run pace), followed by random stops where I take a photo because I'm excited to be somewhere new. Walking around for a few minutes and then a 10 minute jog closer to my easy pace on the way back.
It literally doesn't matter as long as you GO SO EASY you could sing a full song without gasping.
In other words, Zone 1.
Why do a Shakeout Run?
As a running coach, I always put a shake out run on the calendar for my athletes and myself. I tend to put it two days before the race because this seems to reduce stress over any last minute things the day before.
Let's talk about the benefits of a shakeout run.
#1 Working Out Nerves
You care about this race so there's a good chance you've got some nerves going on! A shakeout run is a good time to harness your nervous energy before a race and channel it in to some energy and confidence.
On that easy run you can start connecting to why this race matters, thinking about all of the training you have put in and get your race day mantra ready to go!
Some additional tips for dealing with race day nerves >>
#2 Course Preview
For many of you there is comfort in familiarity. So find a section of the course you can drive and then do a 15-20 minute run in those days before the race.
You'll be able to recognize it during the race and know you've already done this, you can do it again.
#3 Eliminate Stiffness or Lethargy
Just like a big pasta dinner can back fire with carbo loading and leave you feeling sort of heavy and lethargic on race morning, so can not doing enough during your taper!
We certainly aren't trying to make up for any missed workouts. But there is a point of rest at which you start to feel more sluggish rather than peppy. A quick run is a great way to shake that off.
You might also just be feeling off because you were running A LOT and suddenly that's dropped. So this can keep the wheels moving.
An important benefit of the shakeout run is maintaining flexibility. So if you've had to sit on a plane, in a car or even have been on your feet for a long time at the expo everything probably feels tight.
#4 Keeps the Gut Moving
If you've had to travel for the race there's a good chance your normal bathroom routine is out the window. You get dehydrated while traveling and of course you're eating less fiber, so things might not be eh hem moving in the bowels.
A little shake out run is a good way to get that going, so it's not a race day issue.
Checkout my additional marathon travel tips!
Should You Run Before a Marathon?
For the average runner doing a half marathon or marathon it's unnecessary to do a race morning shakeout run.
That doesn't mean you get to skip the dynamic warm up, but the time you spend walking to the start line and then the first miles will be enough.
Elite runners are often running because they truly do need to warm up to start hitting 5 minute paces in mile 1. The average runner doesn't need to run to hit their 8-12 minute pace in mile 1.
Instead your warm up should include:
Not wasting energy by idling standing around for hours (sit down!!)
At least 10 minutes of walking to loosen up
Doing some additional lunges, leg swings, knee rolls, ankle rolls – all the things that help you feel loose
Should You Run Before a Race?
When we start to look at the 5K and 10K the benefits of a short shakeout run increase for most runners.
If it's your first and you're worried about simply having energy to cross the finish line, then stick to your normal warm up.
But when you're working on a PR (personal record) then that warm up could be extremely useful.
Start with an easy jog
Move in to your dynamic warm up
Throw in a few additional movements like high knees and butt kicks
Do a little more easy jogging with a couple short running strides thrown in
Now you've full primed your muscles and your cardiovascular system to be ready to go hard from mile one.
All right I hope this helped to breakdown the shake out run for you and answer your question about running before a marathon!
Looking for additional training tips?
Other ways to connect with Coach Amanda
Instagram Daily Fun: RunToTheFinish
Facebook Community Chatter: RunToTheFinish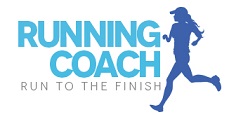 Sign Up to Receive a Weekly Newsletter with Top Running Tips and Laughs