In nearly 20 years of running, one thing I've not done is running for a cause. Meaning raising big money to be part of a charity group. I prefer races that benefit a cause, but we're talking taking that to the NEXT level.
Which is why I'm so thrilled to have Emily Rudow here, sharing her incredible journey to fundraising and tips that might help you!
Checkout more about her incredible story running 74 consecutive half marathons (21.1km/13.1 miles) while raising over $10,000 for the Canadian Cancer Society. (Be prepared to get sucked in, she has a lot of great content!)
A Guide on Running for a Cause
Over the past few years, I've set numerous running challenges for myself on multiple platforms – with the ultimate goal of raising awareness and money for different organizations.
In 2015, my cousin was diagnosed with Hodgkin's Lymphoma.
She had plans to travel across Europe, which unfortunately had to be canceled due to her treatment and because she was forced to take unpaid leave from work (as she was a supply teacher at the time). My cousin is an awesome human being; so generous and giving.
It broke my heart that she had to go endure all these treatments and miss out on a trip of a lifetime. I decided to set up a GoFundMe campaign to raise money for her to go on her trip after her treatments.
I chose to run the Toronto Marathon in her honor and ended up raising over $6,000 for her trip.
Time to Take it to the Next Level
In 2017, I set a challenge to break a world record by running 70 consecutive half marathons (coined the '#RUN70 Half Marathon Challenge'). The prior record holder, according to the Guinness Book of World Records, had a strong showing at 61 consecutive half marathons. To make the challenge more meaningful and deeply personal to me, I set a goal of raising $10,000 for the Canadian Cancer Society.
When I was starting to figure out the campaigns for the first time, I made a lot of mistakes. I know it can be frustrating and these tips are designed to help you run for a charity with less stress!!
If you're looking to set up a fundraiser for the first time or are trying to make an even bigger impact with a current campaign, then you've come to the right place.
Why do so many people run for charity?
The most common reasons:
To make a positive impact on the world.
To bring motivation to our training and even more drive to complete our goals.
To honor someone we care about.
It doesn't necessarily have to be for a registered charity, however. Raising money for my cousin provided just as much motivation (even more perhaps) as the Canadian Cancer Society (CCS).
So when you start to think about how do you raise money by running a marathon, start reflecting on the bigger picture and you'll find yourself far more motivated to do the work.
How Can I Raise Money to Run?

It's important to choose a charity or a cause that's meaningful to you.
If you're able to share a personal story about how this has affected you or why it's important, it will make your fundraising efforts much more impactful.
When you're crafting your campaign, you want your story to be authentic and true to your experiences; a personal why. It's important to share your stories since others may have gone through, or are currently going through, something similar. It provides a sense of collective encouragement and motivation – that you're all in this together.
#1 Choose Your Fundraising Platform
First, you need to figure out what platform makes the most sense with your fundraising goals.
At the beginning of the #RUN70 Challenge, I set my campaign up on GoFundMe for the first few weeks. Some donations were provided, but I quickly realized that this platform wasn't super conducive for donators, since I couldn't issue charitable receipts.
After reaching out to the Canadian Cancer Society's donor team, they warned me that GoFundMe takes fees on donations, meaning that the money wouldn't all go directly to their organization. This is definitely a key detail I should have looked into from the outset of the campaign, so naturally I smacked myself over the head for being so oblivious.
I was disheartened to hear this but decided to put a pause on the GoFundMe page and import all the donations directly into the CCS platform (convio), which turned out to be rather seamless.
GoFundMe and similar crowdfunding platforms are better for raising money for individuals, family members, or friends rather than an established organization.
Most charitable organizations have their own way of collecting donations and can even help you set up your own fundraiser through their website.
Whatever platform feels like the right fit, it's important to make sure you connect and collaborate with an organization on what's the best way of collecting donations; and do your research to ensure that the platform will facilitate a seamless experience for the donor (issuing charitable receipts), and is the best platform for the organization.
Think you want to raise money with your running? Use these tips as a guide from someone who has done it repeatedly! #runchat
Click To Tweet
#2 Swallow Your Discomfort
Let's face it, sometimes asking for donations can be a bit awkward. You don't want to pressure anyone into donating and you don't want anyone to feel discouraged because of the amount they're able to donate.
It's important to reassure everyone that every little bit counts – every donation, whether it's $100 or $1, signifies support for the organization and can cumulatively make a big impact.
#3 Create a Plan of Action
The dollars won't roll in just because you make one announcement. You're going to need to map out a plan and continue to promote your efforts.
Remember to keep using STORIES in all of your efforts to create that connection.
Week 1: Email friends
Weed 2: Facebook post to friends and family
Week 3: Social media post to everyone
Week 4: Following up with emails
Week 5: Status update on all your channels
Week 6: Maybe a giveaway for anyone who donates that week
Week 7: Status of your training update and why it means so much to you
Tips for Promoting Your Fundraiser
So you've laid out your challenge, connected with your cause or charity, and you have your fundraising page all set up and ready to go. Now what?
I'm going to put my marketing hat on for a second because just like promoting a product or service, there is a bit of skill, effort, and persistence on your part to hit your fundraising goal.
1. Close Contacts First
I always start by reaching out to immediate family and close friends to support the cause before announcing it publicly. I get anxious when I share my fundraisers for some reason. I'm like UGH what if no one donates or I'm really far off from my goal. You need to deal with those fears and just pull the trigger anyway.
For my cousin, I reached out to my whole family through email and Facebook.
When raising money for the #RUN70 Half Marathon Challenge, I followed a similar approach by asking for donations from my close family and friends by email.
2. Social Media Next
I then shared the campaign publicly. Here was my first announcement post:
In the fall I partnered with the Scotiabank Toronto Waterfront Marathon and ran a campaign on my social media to help them promote the Scotiabank Charity Challenge. Here's an example of the first post I did on Instagram:
3. Maintain Top of Mind Awareness
Those are just a few examples of some ways to announce the challenge.
Once you announce the campaign, it's also important to keep people posted on the progress of the campaign. You're connecting with people and celebrating a charity collaboratively. Sure, the challenge is set up and completed by you – but donations function as a way of encouragement and support.
What Happens if You Haven't Hit Your Goal on Race Day?

If it's any reassurance, I've never hit my goal on the designated last day of the campaign. Just because you've finished your running challenge, doesn't mean that you will quit your fundraising efforts.
Let your audience know that there's still time to donate and you'll leave the campaign open another week or so you can reach the goal together!
I did this exact same thing with the #RUN70 challenge.
Although I was at around $9,900, I posted that I was going to continue after day 70 because we still had a goal to hit. After day 71, we surpassed the goal by $600. Granted, my cousin donated an additional $200 to tell me to STOP what I was doing to my body (lol), but I digress.
Don't Let Fear Stop You

Setting up your first fundraising campaign can be overwhelming at first, but hopefully, these tips can help you get started. Setting a difficult goal for yourself can be that much more rewarding while raising money for a cause that's deeply important to you.
Running for a cause can also bring more meaning into your training and be a driving factor to get you through those really tough training days.
If you have any questions regarding your campaign, feel free to email me at emilyrudow@gmail.com and I'll try to help you out as much as I can.
Emily Rudow is an avid long distance runner from Toronto, Ontario. She started her fitness journey back in 2008 and since then has run several marathons (including two world majors: the TSC NYC Marathon and the Boston Marathon), a 50-mile trail, race and a 100-mile race in 2019. In 2017, she broke a world record by running 74 consecutive half marathons (21.1km/13.1 miles) while raising over $10,000 for the Canadian Cancer Society. After finishing her 74th run, well, she just kept running. She's now surpassed her 1,060th day of consecutive running and has no plans of stopping anytime soon.
Other ways to connect with Amanda
Instagram Daily Fun: RunToTheFinish
Facebook Community Chatter: RunToTheFinish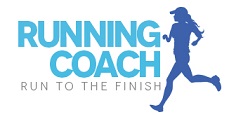 Sign Up to Receive a Weekly Newsletter with Top Running Tips and Laughs