It's the time of year where deals abound, but are they actually deals?? After testing lots of gear and watching prices, here are the top running gear deals for Black Friday.
In no specific order, here are some of the best deals I've found that will help your running!
I have reached out to brands in advance, but will be updating the Black Friday running deals all week because people are rolling things out.
As always, if you see something that's like I MUST HAVE IT, thanks for clicking through.
😃 It's like tipping your server because I do often earn a few pennies on affiliate sales.
Black Friday Running Deals
Updating this list consistently as I receive new information, but I reached out to many of the brands I've reviewed over the years to know in advance!
1. Jaybird Vista 2 Wireless Earbuds
See current deal >>
35% off normal dropping them to $135
These are the earbuds you see me running in day in and day out.
Active noise canceling and AWARENESS – so that means it let's in all sounds and it's like you don't have them in
Super long battery life
Earbuds can be tracked like find my phone
Can adjust your sound type through the app – so mine tends to be set for better to hear audiobooks
**NOTE: I've seen that the Bose earbuds are on sale, but I don't recommend them. We had major issues when them cutting out, especially in a gym setting.
**JUST ADDED
Aftershokz – the bone conducting headphones that many of my running friends love are up to 38% off. The Aeropex are going to have a longer battery life and offer some noise cancelling. They're also rated higher for water, so you could head out in the rain no issues.
1.2. Oakley Sunglasses
HAAA last minute add because I get questions about what sunglasses I'm wearing allllll the time and I never see these marked down!
Oakley Frogskin Clear – 30% off at $99
They don't fog up, and well I just like the way they look ha!
2. InsideTracker – Athlete Blood Testing
InsideTracker Discount Code: BROOKSGIFT — will get you $200 off the Ultimate package and Free Innerage ($179 value)
Go here to snag this deal >>
I talk a lot about the benefits of checking your blood as an athlete, but I know it can feel like an investment. It is.
It's an investment in your health so that you can keep running strong and overall improve your health to have more energy, sleep better, have better skin…I mean all of it you can learn from your blood!
Figure out what foods would optimize your training
See what foods might help lower that cholesterol or boost that B12
BONUS for Run Clubbers, we can chat more about your findings in the group to help with ideas.
3. GPS Watches
Each year on Black Friday I have seen some of the best discounts on watches from a variety of brands. This year looks to be no exception!
If you've been on the hunt and reading all my posts looking for the best running watch, here are the one's on sale that I would recommend (NOTE SOME SALES WON'T SHOW UNTIL FRIDAY):
4. At Home Treadmill Deals
Many of you said this was big on your list and unfortunately this year the deals are slim.
They are sold out and back ordered and don't need to run many deals.
But I found a few!!
Weights And Accessories
Bowflex 552 Select Tech Dumbbells – $50 off + Free shipping — massive win as this means you now have adjustable dumbbells that are truly going to allow you to push your strength. Rarely on sale.
Spin Bike – Now we're 1/8th of the price and you can still use the app!
5. Hydration Packs
This has to be your most requested item when I ask what you want as a gift or what I should do for a giveaway. So I tried my best to find the deals!
6. Previnex
We had a huge discussion about this on Instagram the other day, but stop taking supplements of low quality.
And yes nearly all runners can benefit from probiotics to improve gut health, which improves immune health…and Fish oil because it helps inflammation!
After lots of research and reviewing things like Consumer Labs, Previnex is the brand I use. It's the only fish oil that doesn't make my stomach hurt.
Checkout their Black Friday 20% off deals and use code BF2021>>
Probiotics (I use daily)
Fish Oil (incredible for helping inflammation, I use daily)
Joint Health (David has been using and helping his hands after all those breaks)
Nourify Meal Replacement Shake
Multivitamin and Brain health
7. Massage Gun!!
I kind of scoffed at these for awhile thinking eehhh people probably don't really use it.
Then I got mine and guess what I use it every single day and in fact my PT recommended it as we were working on my hips.
Luckily you DO NOT NEED the crazy expensive one's and today a whole BOATLOAD are on sale.
I like a minimum of 8 speeds
Most aren't crazy loud, but some are a little quieter (wouldn't be my main reason for buying)
Should come with a variety of heads to hit different muscle areas
Most are VERY similar
Checkout the best massage gun deals >>
Yes the Theragun is marked down $100…but all the ones above are under $100!
8. Running Socks
YESSSSSSS you know I love good running socks and Swiftwick are some of my favorite because they don't stink!
That means when traveling I can reuse them or pack them away and my whole luggage doesn't suddenly smell like sweaty sock.
They're also very thin which for me means less blisters and sweat in summer.
On their site 25% off everything — see deal >> (The Aspire is my go to)
Check current sale price on Amazon >>
OR Balega which is soooo wonderfully cushioned is 25% too >>
9. Small Business By Runners for Runners
I asked on IG for anyone you knew with a small business that had gear we needed to know about! It's not always easy because it's harder as a small business to run big sales (I KNOW).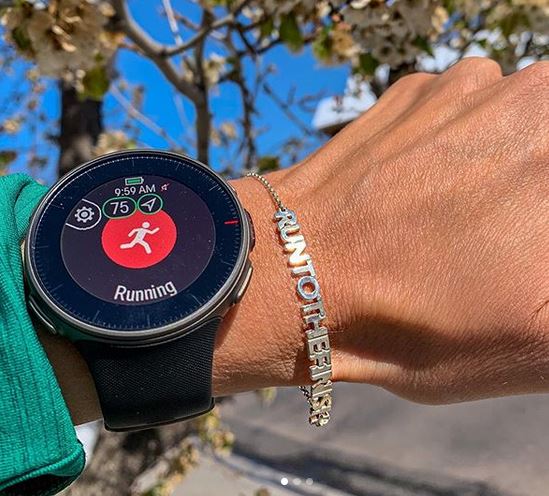 10. Running Clothes and Accessories
11. BONUS DEALS
Beautycounter
When you ask what helps me keep my skin looking even and get rid of brown spots at 39, it's this. The Overnight resurfacing peel and the Vitamin C serum and moisturizer.
15% off right now!!!
Make sure to select me when you order.
Freshly
By now it is no secret I appreciate healthy meal delivery kits. This is already one of the most budget friendly options for ready to heat and eat meals, so a deal is an extra bonus. Minimum order is $47, weekly delivery though you can easily pause or cancel.
This link will get you $100 your first 4 boxes.
VitaMix
This is one of the few big purchases I splurged on when we lived in Miami and I still use mine all the time. It was the best investment!
See all Blenders currently 27% off. I have the one listed as the E310 and again it's lasted 12 years through a bazillion smoothies and other recipes.
If there is a deal we need to know about, drop it below!
Other ways to connect with Amanda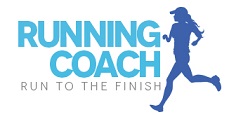 Instagram Daily Fun: RunToTheFinish
Facebook Community Chatter: RunToTheFinish
Sign Up to Receive a Weekly Newsletter with Top Running Tips and Laughs