It's the time of year where deals abound, but are they actually deals?? After testing lots of gear and watching prices, here are the top running gear deals for Black Friday.
In no specific order, here are some of the best deals I've found that will help your running! I have reached out to brands in advance, but will also be updating this as the day moves because people are rolling things out.
As always, if you see something that's like I MUST HAVE IT, thanks for clicking through.
😃 It's like tipping your server because I do often earn a few pennies on affiliate sales.
1. Soul S-Fit Wireless Earbuds
If you're looking for wireless headphones that are under the $100 mark then excellent news! These start at $79, but also have a 30% discount running right now!
I have tested these and found they stayed in really well, which is usually my biggest issue!
Can use just one earbud, which is great for safety
6.5 hours battery on 1 charge
Carry case gives you up to 33 hours
Touch to play/pause or jump songs
Check the current deal on Amazon >>
🛑The headphones that I use day in and day out are 44% off!! It's seriously an amazing deal on them, though yup they are still more expensive than the SFit. So if you have asked me on IG, this is what I'm wearing because of the battery life, fit and durability.
2. InsideTracker – Athlete Blood Testing
I talk a lot about the benefits of checking your blood as an athlete, but I know it can feel like an investment. It is.
It's an investment in your health so that you can keep running strong and overall improve your health to have more energy, sleep better, have better skin…I mean all of it you can learn from your blood!
Figure out what foods would optimize your training
See what foods might help lower that cholesterol or boost that B12
BONUS for RTTF readers – you can talk with a nutritionist on staff about your results!!! This was beyond helpful for me.
InsideTracker Discount Code: GIFTFROMABROOKS — will get you $200 off the Ultimate package and the Registered Dietitian consult with your results!
Click here to snag this deal >>
3. GPS Watches
Each year on Black Friday I have seen some of the best discounts on watches from a variety of brands. This year looks to be no exception!
If you've been on the hunt and reading all my posts looking for the best running watch, here are the one's on sale that I would recommend (NOTE SOME SALES WON'T SHOW UNTIL FRIDAY):
4. Treadmills and Workout Equipment
Many of you said this was big on your list and unfortunately this year the deals are slim. They are sold out and back ordered and don't need to run many deals.
But I found a few!!
Nordictrack Bike – Half the price of a Peloton bike, lots of workouts and you can always pay $12 for the Peloton app. ($200 off)
Spin Bike – Now we're 1/8th of the price and you can still use the app!
5. Resilience CBD
This has been part of my routine since shortly after knee surgery in 2017. It helps me sleep, it's brought down my stress and improved my overall recovery.
Whether you're looking for CBD oil or the muscle cream, ya can't go wrong.
They also now have CBD for sleep and HELLO my friends, this will ensure you finally get a great night of rest!
Checkout the current deal – 30% off site wide and 50% off some holiday packages >>
6. Massage Gun!!
I kind of scoffed at these for awhile thinking eehhh people probably don't really use it. Then I got mine and guess what I use it every single day and in fact my PT recommended it as we were working on my hips.
Luckily you DO NOT NEED the crazy expensive one's and today a whole BOATLOAD are on sale.
I like a minimum of 8 speeds
Most aren't crazy loud, but some are a little quieter (wouldn't be my main reason for buying)
Should come with a variety of heads to hit different muscle areas
Most are VERY similar
Checkout the best massage gun deals >>
BONUS: If you love those compression boots from NormaTec they are almost half off! A BIG splurge, but best deal.
7. Running Socks
YESSSSSSS you know I love good running socks and Swiftwick are some of my favorite because they don't stink!
That means when traveling I can reuse them or pack them away and my whole luggage doesn't suddenly smell like sweaty sock. They're also very thin which for me means less blisters and sweat in summer.
On their site 30% 3 pairs — see deal >> (The Aspire is my go to)
Check current sale price on Amazon >>
8. Lever Running
YESSSS the unit I just shared with you for at home use that is like an AlterG is running a serious sale! No codes needed.
20% off the purchase of a unit — what that's $200 savings!
50% off rentals (great for anyone local in CO who wants to test it out!)
9. Small Business Gear
I asked on IG for anyone you knew with a small business that had gear we needed to know about! It's not always easy because it's harder as a small business to run big sales (I KNOW!!).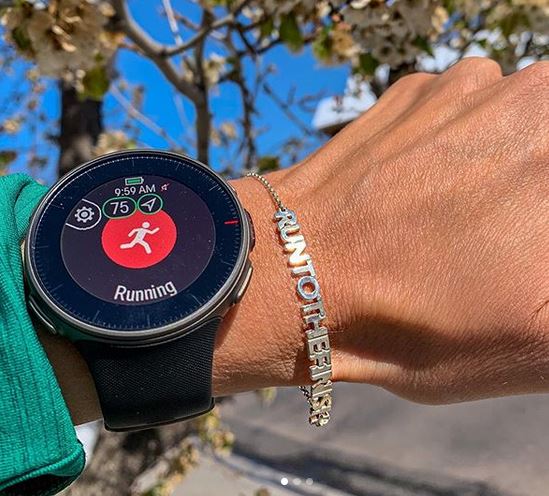 10. Running Clothes
Proviz was a jacket mentioned in my Reflective gear post, but they also have reflective tights that I will be sporting this winter. ALL of their gear is 20% off.
Nike Men's WindRunner Jacket 60% off! Great lightweight option
Hydration Packs – a huge variety up to 50% off
2XU Compression Tights up to 50% off — these are what I wear on warmer long runs and after runs to recovery
BONUS DEALS
Previnex – Fish Oil and Probiotic
We had a huge discussion about this on Instagram the other day, but stop taking supplements of low quality. And yes nearly all runners can benefit from probiotics to improve gut health, which improves immune health…and Fish oil because it helps inflammation!
After lots of research and reviewing things like Consumer Labs, Previnex is the brand I use. It's the only fish oil that doesn't make my stomach hurt.
Checkout their Black Friday 20% off deals >>
Liquid IV – a great rehydration solution that you've probably seen all over the gram sent over code RUNTOTHEFINISH for 30% off. Click here to snag that!
Beautycounter– When you ask what helps me keep my skin looking even and get rid of brown spots at 39, it's this. The Overnight resurfacing peel and the Vitamin C serum and moisturizer. 15% off right now!!! Make sure to select me when you order.
If there is a deal we need to know about, drop it below!
Other ways to connect with Amanda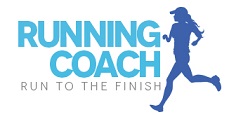 Instagram Daily Fun: RunToTheFinish
Facebook Community Chatter: RunToTheFinish
Sign Up to Receive a Weekly Newsletter with Top Running Tips and Laughs