It's the time of year where deals abound, but are they actually deals?? After testing lots of gear and watching prices, here are the top running gear deals for Black Friday.
In no specific order, here are some of the best deals I've found that will help your running! Many have started early, so I've tried to include date ranges where useful.
I have reached out to brands in advance, but will be updating the Black Friday running deals all week because people are rolling things out. AND of course the only real RTTF discounts ever given will be showing up on Cyber Monday.
As always, if you see something that's like I MUST HAVE IT, thanks for clicking through.
😃 It's like tipping your server because I do often earn a few pennies on affiliate sales.
Black Friday Running Deals
Updating this list consistently as I receive new information, but I reached out to many of the brands I've reviewed over the years to know in advance!
RunToTheFinish editors review and select each product mentioned in the article independently. If you buy through affiliate links, we may earn a commission which will help support our website. Learn more.
1. Running Shoes
Saucony
Let's start with Saucony who has a number of good things going on here from 11/23 – 12/2:
60% Off Endorphin Speed 2, Pro 2, Shift 2 and Triumph 19 — OMG I run in a bunch of these, ask if you have questions, but great cushioned shoes.
Zappos
Starting their sale early, you can get in on some good deals through 11/25. Plus free shipping and free returns!
See all the sale items to filter down to what you need! Many are the previous and not current model, but that never stopped me.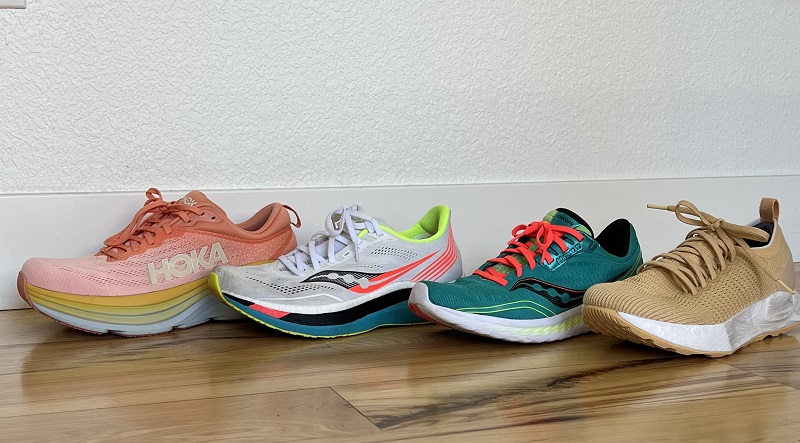 Nike
Variety of running shoes and gear that are marked down up to 40%.
You'll find the Pegasus, Nike Infinity React and a variety of other commonly loved run shoes. Many are going to be older models to get the highest discount.
Allbirds
50% starting on Black Friday. Now that's a freaking sale.
The Tree Flyer and Tree Dasher I have reviewed recently if you're interested in this eco-friendly shoe. It's now one of my go to's for travel because it looks a bit more stylish and I can do some short easy runs in it happily.
Random Models
2. Running Watches
Each year on Black Friday I have seen some of the best discounts on watches from a variety of brands. This year looks to be no exception!
If you've been on the hunt and reading all my posts looking for the best running watch, here are the one's on sale that I would recommend (NOTE SOME SALES WON'T SHOW UNTIL FRIDAY):
3. InsideTracker – Athlete Blood Testing
InsideTracker Discount Code: AMANDABF — will get you $200 off the Ultimate package or 34% off sitewide.
Go here to snag this deal >>
Black Friday to Cyber Monday
I talk a lot about the benefits of checking your blood as an athlete, but I know it can feel like an investment. It is.
It's an investment in your health so that you can keep running strong and overall improve your health to have more energy, sleep better, have better skin…I mean all of it you can learn from your blood!
Figure out what foods would optimize your training
See what foods might help lower that cholesterol or boost that B12
BONUS for Run Clubbers, we can chat more about your findings in the group to help with ideas.
4. At Home Treadmill Deals
Many of you said this was big on your list and unfortunately this year the deals are slim.
They are sold out and back ordered and don't need to run many deals.
But I found a few!!
Weights And Accessories
Bowflex 552 Select Tech Dumbbells – $80 off + Free shipping — massive win as this means you now have adjustable dumbbells that are truly going to allow you to push your strength. Rarely on sale.
Spin Bike – Now we're 1/8th of the price of a Peloton and you can still use the app!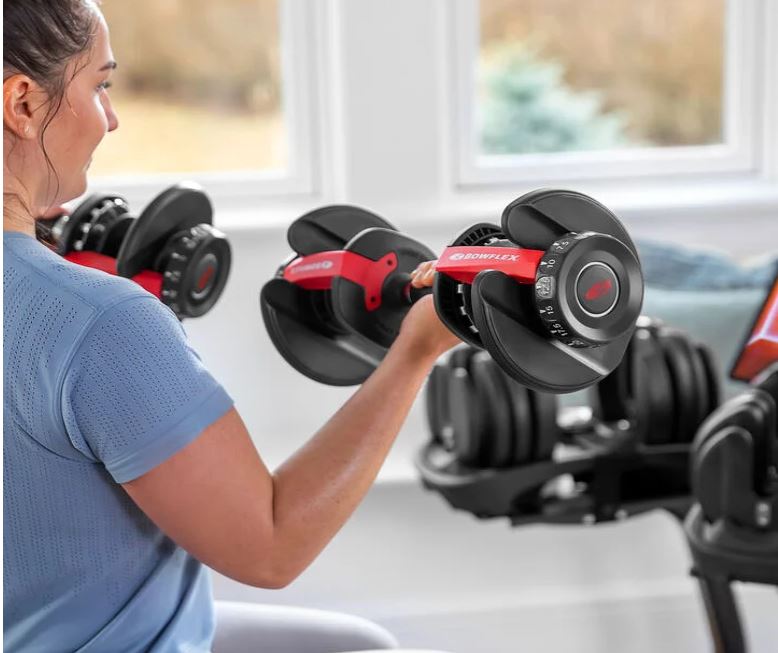 We added this to our home gym in 2022 and it's become a stellar part of our cross training. Not only is rowing a great full body low impact workout, but the classes keep both David and I going.
Beyond rowing there are Pilates and Yoga and other workouts that are going to help runners.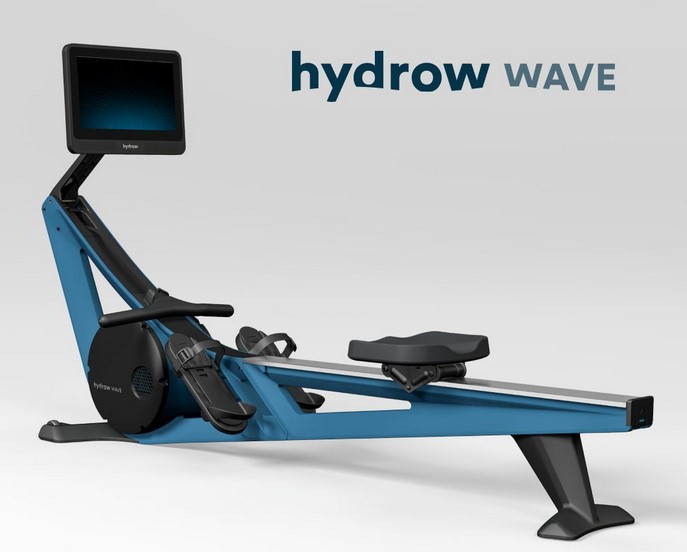 We have the Wave which is lighter and stands up to move out of the way! It now comes in a variety of colors which is AWESOME and this is the first time they've ever run a discount.
Hydrow Original – $500 off + get a free On the Mat kit (worth $180) = TOTAL SAVING $680
OR
Hydrow Wave incl. x4 Wave of Colors (New Products) – $150 + get a free On the Mat kit (worth $180) PLUS a free Machine Mat (worth $90) = TOTAL SAVING = $420
6. Previnex
We had a huge discussion about this on Instagram the other day, but stop taking supplements of low quality.
And yes nearly all runners can benefit from probiotics to improve gut health, which improves immune health…and Fish oil because it helps inflammation!
After lots of research and reviewing things like Consumer Labs, Previnex is the brand I use. It's the only fish oil that doesn't make my stomach hurt.
Checkout their Black Friday 20% off deals and use code RTTFBF>>
Good through 12/1

Probiotics (I use daily)
Fish Oil (incredible for helping inflammation, I use daily)
Joint Health (David has been using and helping his hands after all those breaks)
Nourify Meal Replacement Shake
Multivitamin and Brain health
I kind of scoffed at these for awhile thinking eehhh people probably don't really use it.
Then I got mine and guess what I use it every single day and in fact my PT recommended it as we were working on my hips. This one stands out from everything else on the market for a few reasons I'll share below
Sitewide 30% off – best discount I've ever seen on this
Includes all of their creams as well which are designed to further help with pain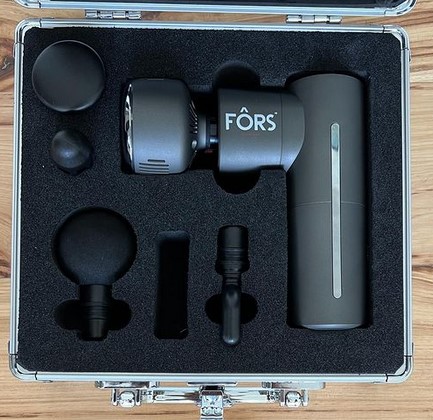 This one is unique to others on the market because it has a metal head that gets both hot and cold! It also has a vibration setting which is key for dealing with pain.
One of the only massagers to come with steel heads, so you can apply pain relief cream to work deeper in to the muscle
For me it's more of a vibration therapy tool than a deep tissue application
As I quickly learned the steel will GLIDE over your clothing where the rubber balls often get caught or bunch up
It's truly QUIET. Like I can use it in the same room while my husband watches TV quiet
YESSSSS CARBS!!!!! We tested out a box last month and now I was just waiting for the Black Friday sale to kick in so I could send one to my parents.
11/17 to 11/28 they will be doing 50% off holiday boxes.
$99 to $34 BEFORE the discount!
Seriously, send these to the runner friends and family you won't get to see. It's way cheaper at that discount than most other holiday boxes. (and definitely include the chocolate sauce OMG. ok and also the chunky salt, David said it made the pretzels perfection.)
Bonus Food: Core Power
Yes, the lactose free drink you see me using all the time on the go post workout!
Code: 20RTFINISH is good for 20% off via this link through the end of December.
Only valid on 1 order per person and you'll put the code in during checkout.
9. Running Clothes and Accessories
10. Running Accessories
Jaybird Vista 2 Wireless Earbuds
35% off normal dropping them to $99
These are the earbuds you see me running in day in and day out. I've used them for years now and find them to be both comfortable and with a great battery life. Their longevity makes the price worth it for me.
Active noise canceling and AWARENESS – so that means it let's in all sounds and it's like you don't have them in
Super long battery life
Earbuds can be tracked like find my phone
Aftershokz are also about $30 off…not nearly as good of a deal.
Apple Airpds second generation are $50 off. These can be really great for running, I actually did a full article on running with airpods based on my testing.
Bose Tempo frames are 50% off! I have done a review of these sunglasses with audio because David really enjoys them with the bike helmet.
Oakley Sunglasses
HAAA last minute add because I get questions about what sunglasses I'm wearing allllll the time and I never see these marked down!
Oakley Frogskin Clear – 30% off at $99
They don't fog up, and well I just like the way they look ha!
Additional
Biolite – Excellent headlamps, 25% off
High density foam roller — I have this one! Marked down to $16
Ultimate Direction Hydration Packs are 25% off
Nathan Sports is all 30% which is the hydration pack you see me wearing so often.
Resilience CBD – Yup, I have used their oil for years to help recovery and sleep. The gummies are my go to on a stressful day, 25% off everything!! CODE: THANKFUL22
Lever Movement
A lot of you were stoked about the idea of an anti-gravity treadmill option at home to recover from injuries. Right now you can jump on this system with up to 30% off.
That's over $200 off the frame itself.
And 100% because this is portable you could buy and share with your run club friends! Pass it around to get the most use. I busted mine out this morning due to some knee pain from a very poorly chosen workout class.
11. Small Business By Runners for Runners
I asked on IG for anyone you knew with a small business that had gear we needed to know about! It's not always easy because it's harder as a small business to run big sales (I KNOW).
Erica Sara Designs – Bracelets, necklaces, so cute and handmade! 10% off with code GRATITUDE. I bought a bracelet that says runtothefinish, not because I'm a total narcissist, but because it's actually a reminder to me not to quit. Nov 23-28th
PLX Running Club – Seriously fun run shirts, tanks, crops! CODE RTTF20 for 20% off! Scroll down the homepage to see items 11/25 and 11/26
Sarah Marie Design Studio – It's fair to say you see me in one of her sweatshirts in about 80% of the videos where I'm talking…I like people knowing I'm a runner, ha!
We Run On Art – the cutest cards and drawings for runners! RUNFORTHEHOLIDAYS 20% 11/25 – 11/29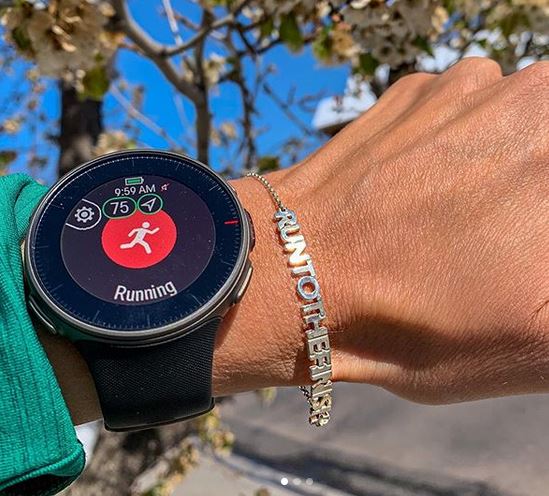 12. BONUS DEALS
Beautycounter
When you ask what helps me keep my skin looking even and get rid of brown spots at 39, it's this. The Overnight resurfacing peel and the Vitamin C serum and moisturizer.
15% off right now!!!
Make sure to select me when you order.
Freshly
By now it is no secret I appreciate healthy meal delivery kits. This is already one of the most budget friendly options for ready to heat and eat meals, so a deal is an extra bonus. Minimum order is $47, weekly delivery though you can easily pause or cancel.
This link will get you $100 your first 4 boxes.
If there is a deal we need to know about, drop it below!
Other ways to connect with Amanda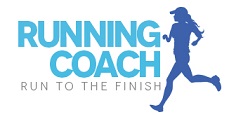 Instagram Daily Fun: RunToTheFinish
Facebook Community Chatter: RunToTheFinish
Sign Up to Receive a Weekly Newsletter with Top Running Tips and Laughs