Whether you're a beginner runner just starting your running journey or an experienced runner getting back in the game, the goal of running a mile a day can be a nice way to build consistency.
You might not feel like it's an achievable goal at first but with the tips listed in this article as well as the method I've mentioned to get started, you'll be running a mile a day in no time!
In truth, I usually do NOT recommend running streaks. In other words, running daily.
However, for those who are just getting started or those who simply need to create some consistency there are indeed benefits.
Running a mile a day can help relieve stress, fight depression, and even increase your lifespan! There are many other benefits to running and, in this article, you'll learn not only that but how to get started and tips to keep you going.
15 Benefits of Running a Mile a Day
Running is incredibly beneficial for you in many ways. The good news is that you can start experiencing those benefits when you start running a mile a day. Here's what running a mile a day can do for you and your body:
1. Improve Your Cardiovascular Health
Running improves cardiorespiratory fitness markers by forcing your heart and lungs to work harder. Therefore, it strengthens your heart, expands your lung capacity, and lowers your risk of cardiovascular disease.
Good cardiorespiratory health helps prevent heart disease, lowers cholesterol levels, prevents type 2 diabetes, increases lung capacity, and strengthens the immune system overall.
People who run even five minutes a day as part of a workout can cut their chances of having a heart attack or stroke by 45%.
In general, the better your cardiorespiratory health is, the more fit and healthy you'll be.
2. Relieve Stress and Keep It in Check
Excessive stress can result in a variety of physical and behavioral symptoms, ranging from headaches and exhaustion to decreased motivation.
Running helps to lower stress hormones, allowing you to feel your best. It also makes your body produce endorphins and endocannabinoids, which make you feel relaxed and happy.
It also works as a 'moving meditation', as the repetitive movements help clear the mind of worries. Running also increases self-confidence, improves self-esteem, and helps you relax.
So, if you're looking to relieve stress and keep it in check, running a mile a day might just do the trick!
3. Sleep Better
A great benefit of running a mile a day is from day one being able to sleep better!
Running boosts serotonin levels in the body, which is a hormone involved in the sleep-wake cycle according to a study published in 2014.
The endorphins released as a result of running will also help keep all those anxious thoughts in check at night while you're trying to fall asleep. Over time, running trains the mind to relax and push away these worries, allowing for more restful sleep.
As you cool down after a run, the drop in body temperature also relaxes the body and preps it for rest. With all these three things combined, you're bound to have a good night's sleep!
Because let's not forget that sleep for runners is our best recovery tool.
4. Fight Depression
Aerobic exercise, such as running, has a comparable effect on the brain as antidepressant medications. It has also been shown in some studies to be just as helpful in treating depression.
It promotes the formation of new brain pathways and the expansion of the hippocampus, which helps alleviate depressive symptoms.
If you suffer from depression, anxiety, or other mental health difficulties, running a mile every day may help give you that needed mood boost.
5. Feel the 'Runner's High'
You don't need to be experiencing depression to reap the benefits of running a mile a day.
When you first start running, your body goes through a transition: your breathing may get heavy, and you may notice your pulse quicken as your heart pumps harder to move oxygenated blood to your muscles and brain.
As you hit your stride, your body releases endorphins, which are feel-good hormones. And, while endorphins may prevent muscles from feeling pain, endorphins in the blood are unlikely to contribute to a euphoric feeling or any mood change at all. Endorphins don't cross the blood-brain barrier.
That peaceful post-run feeling called runner's high could be attributed to endocannabinoids, which are biochemical substances comparable to CBD oil for runners, but produced naturally by the body.
Running raises the level of endocannabinoids in the bloodstream. Endocannabinoids, unlike endorphins, can easily cross the cellular barrier that separates the bloodstream from the brain.
6. Healthy Weight Loss
If you continue your present eating habits and run a mile a day, you may burn enough calories to lose one pound of weight per month. If you want to lose more weight, increase your aerobic activity and reduce your calorie consumption.
However, if running a mile every day as an exercise is all you have time for right now, you may observe progressive weight loss as a result of the extra calories burnt.
If you want to lose a few pounds, running a mile a day will help you get started on your way to a leaner physique. Elevating your heart rate burns calories, which aids in weight loss.
Just make sure to run at different speeds, intensity levels, and inclines so your body is always having to adapt to new workouts, which will help you lose weight. This will help you avoid reaching an exercise plateau.
But make sure to take a day off once a week for rest and recovery to reduce the chances of any injuries and to allow your body to heal.
7. Strengthen Your Bones
As you age, your bone density starts to deteriorate, which can lead to osteoporosis. If you don't know what osteoporosis is, it's a disorder that causes your bones to become weak and brittle.
Strength training can help build strong bones, but high-impact exercise like running has an equally big influence on bone mineral density. Strong bones support strong muscles, lowering your chance of injury.
Running puts stress on your bones, which strengthens them over time by increasing bone density. As a result, it reduces your chances of developing osteoporosis.
8. Live a Longer Life
Another great health benefit of running is that it increases your lifespan by at least three years. People who don't exercise regularly are considerably more likely to die at a younger age than those who take out time for a daily run.
According to research, just five minutes of running per day can considerably increase your life expectancy. Another great benefit of taking on the challenge of running a mile a day.
9. Improve Your Memory and Cognitive Skills
A regular moderate-intensity running session expands the size of specific brain regions responsible for memory and thought. Moreover, the benefits of reduced stress and improved mood can help avoid cognitive deterioration in the long run.
There are also instant effects on learning and cognitive functions! According to a study published in the journal Neurobiology of Learning and Memory, participants were able to learn new vocabulary more quickly after a session of high-impact running.
So, going for a run before learning something new might actually help you learn it with greater ease.
10. Reduce Risk of Cancer
According to a research study published in 2016, if you run a mile every day, you decrease your risk of suffering from certain types of cancer. Running results in:
42% lower risk of esophageal cancer
27% lower risk of liver cancer
26% lower risk of lung cancer,
23% lower risk of kidney cancer
16% lower risk of colon cancer
10% lower risk of breast cancer
And these are just some of the types of cancer running helps us fight against. And those are only a handful of the cancers whose risk is dramatically decreased by regular exercise!
Running isn't a foolproof prevention method, but it never hurts to do everything you can to be healthy.
11. Maintain Healthy Blood Pressure and Cholesterol Levels
Exercise causes your blood vessels to dilate, which improves blood flow. It only takes approximately 10 minutes of brisk walking to feel the benefits.
In addition, regular running can lower your resting blood pressure, which lowers your chance of a heart attack or stroke.
Running can also boost high-density lipid protein cholesterol, or 'good' cholesterol while stimulating enzymes that assist lower LDL cholesterol levels in the blood.
12. Opportunities for Social Interaction
Running every day can give you opportunities to interact with other runners or join running groups. This can help you to meet new people and make friends, forming new social connections and networks. These networks can help you to maintain a healthy and enjoyable lifestyle.
Joining a running group can also give you access to a community of like-minded individuals who share your passion for running. This can be a great way to stay motivated and inspired to continue your daily running routine.
You can also exchange tips and advice on how to improve your running technique and share your experiences with others.
13. Build More Healthy Habits
Running a mile every day can instill in you an overall healthy lifestyle. By making running a daily habit, you are more likely to adopt other healthy habits such as eating a healthy diet, sleeping well and avoiding bad habits such as smoking. It's common to feel more inclined to take care of your well-being when you start running regularly.
14. Increased Discipline and Time Management
Running requires discipline, as it is an activity that requires commitment. Once you make running a daily routine, you will get used to planning your day to have enough time to run. This helps you to develop good time management skills and discipline, which can be helpful in other areas of your life.
For instance, if you have a busy work schedule, you can use the same time management skills you have developed through running to manage your workload more effectively. This can help you to be more productive and achieve your goals more efficiently.
15. Boosted Confidence and Self-esteem
Running is a great way to boost your confidence and self-esteem. As you achieve running milestones, you start to feel more accomplished, and that helps to boost your confidence levels.
Also, running helps increase your energy levels, which can make you feel more confident and motivated to accomplish your goals.
What's best is that running can also help you to develop a sense of resilience and determination. As you push yourself to run longer distances or faster paces, you learn to overcome challenges and setbacks.
This can help you to develop a positive mindset and a can-do attitude, which can be beneficial in all aspects of your life.
Reasons to Run a Mile a Day
Now that we know all of the benefits, you might not need any more encouragement. But there could be a question as to why you'd what to run a mile a day instead of following something like a standard training plan that includes different distances 3-4 days per week.
Here are a few I know you'll probably be able to relate to:
You Want to Start Running
Running a mile a day is one of the easiest goals to target when you just start running. It's a great goal to set for yourself to motivate you to get into running.
It's a manageable distance for many beginner runners who are either just starting or have recently completed a beginner training plan like the Couch to 5K plan.
Fit Running into a Tight Schedule
This is probably one of the main reasons why people choose to run short distances rather than long distances.
With job and family obligations, it can be difficult to fit in a run with a busy schedule and a ton of things to do.
Running a mile, on the other hand, does not require much of your time, with many runners finishing in under 20 minutes or even less.
Returning to Running After an Injury or Long Break
If you're returning to running after an injury, don't put too much pressure on yourself to go back to your pre-injury fitness levels.
This is just not possible in many situations, and you will need to rebuild your fitness and endurance after an injury.
By running a mile a day, you will be able to gradually reintroduce yourself to running. Running may feel odd when you first resume running after a long break. If that's how you feel, then use these short runs to regain some of your confidence.
How to Start Running a Mile a Day
Running a mile a day really isn't complicated at all. But if you follow these steps, it'll ensure that your running journey always stays smooth. Here's how to start:
Set a goal: Start by setting a short-term and long-term goal for what you want to achieve from running.
Get a good pair of running shoes: Get a well-fitting pair of shoes with ample cushioning for shock absorption but that is still breathable and lightweight.
Warm-up before a run: Consider doing dynamic stretches before a run to get your blood flowing and reduce your risk of injury.
Start slow: If you're entirely new to running, start slow and work your way up to running a mile a day. I recommend increasing your mileage in 5-10% increments.
Utilize walking intervals: Alternate between running and walking as your start off to build endurance.
Incorporate stretching: Do a post-run stretch to stretch out your muscles and prevent them from tightening, as this can increase your chances of getting injured.
Consider strength training: Strength training should be a part of every runner's training plan. It has many benefits including reducing muscle imbalances, reducing injury risk, increasing running speed, and improving running economy amongst other things.
Build your way up: Whether your goal is to run faster or for longer distances, start building your way up by gradually increasing how long you run every day.
Take time to rest: Make sure to take out one day per week to rest and recover. Your body needs this time to heal.
9 Tips for Running a Mile a Day
Running a mile a day is a completely achievable goal. Here are a few tips that will help make it even easier for you:
#1 Choosing the Right Time and Place
When it comes to running, timing is everything. You need to find the best time to run a mile every day that works for you.
Some people prefer to run in the early morning, while others find it more convenient to run during lunch breaks or in the evenings. Whatever time you choose, make sure you stick to it consistently. This will help you establish a routine and make running a habit.
Another important factor to consider is the place where you run. Make sure you choose a place with a conducive and safe running environment, such as parks, trails, or a gym.
Running on uneven surfaces or in areas with poor lighting can increase your risk of injury, so be sure to choose a location that is safe and comfortable for you.
#2 Consistency is Key
When you first start running, the most important thing is to focus on is being consistent. It might sound obvious, but that's one of the main ways you can really succeed in this way.
You may find that the first week feels hard. This is likely because your body is still adjusting to this new routine, and it takes time to build a habit. Habits help to take motivation out of the equation.
Over time, you'll find that running a mile a day becomes easier and easier. Eventually, you'll realize that working towards a daily mile is totally doable.
#3 Set Realistic Goals
One of the biggest mistakes people make when starting a daily mile run routine is setting unrealistic goals. It's important to start with small daily goals and gradually increase the distance over time.
For example, these miles are not about hitting ANY specific pace. It's just about showing up and paying attention to how your body feels as you move it daily.
Don't push yourself too hard from the beginning, as running is a gradual process. Start with a comfortable pace and stick to a routine that works best for your lifestyle.
#4 Invest in The Right Gear
Good technique and appropriate gear are important when running. Wear running shoes with good cushioning that fit your feet well to help prevent possible injuries. It's worth spending a little bit for quality shoes that will last you at least 500 miles.
#5 Think About Good Running Habits
Also, use the right posture when running, such as keeping your back straight and your shoulders relaxed. This will help you maintain good form and reduce the risk of injury.
It's also important to warm up before you start running. This can include dynamic stretching exercises or a short walk to get your muscles ready for the activity. When you're only doing a mile, it can be easy to skip some of these good habits, but they are really key to ensure you can keep going.
#6 Don't Focus on Pace or Speed
Don't focus too much on your pace or speed when you're just starting. This can distract you from your goal of running a mile a day, taking the fun out of it.
Pace and speed will come with time, first focus on building a habit that's fulfilling and fun. You can still track how far did I run to keep an ongoing log for motivation, but remember that it's about celebrating all progress.
#7 Pick a Circular Route
In the beginning, running a mile day might not be the easiest task. I recommend picking a circular route, so you start and finish at your house. So yes, we're referring to running around the block or running track.
This will make sure you're not having to walk unnecessarily after your run, especially during those first few days. But do focus on stretching post-run to reduce the risk of injury.
#8 Run with a Friend
If you're feeling like giving up and need a little push to run, consider running with a friend. Not only will it make it more fun, but it'll help you build a habit too.
Checkout some tips for finding a running group (and getting over your nerves), if you don't have someone readily available to run with.
#9 Tracking Progress and Staying Motivated
Tracking your progress is essential to staying motivated and focused on your goals. Use free running apps or a running watch to track your distance, time, and pace. Even the most entry level GPS watches that I recommend have great apps that will help you track.
This can help you see how far you've come and keep you motivated to keep going. Celebrate every milestone and use it to motivate you to keep running regularly.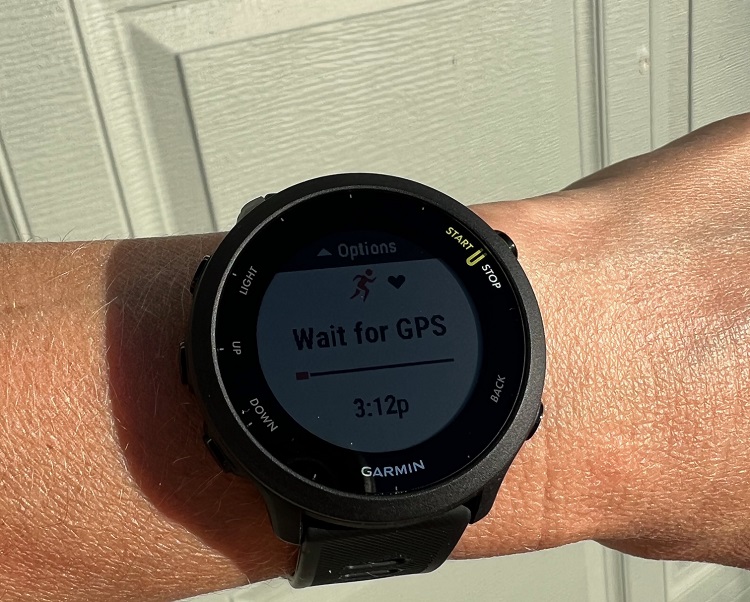 Potential Challenges and How to Overcome Them
Running is a great way to stay fit and healthy. However, like any other physical activity, it comes with its own set of challenges.
Here are some potential challenges you may face when running and how to overcome them:
Dealing with Weather Conditions
Weather conditions can be a hindrance to some people's daily mile run. Running in extreme weather conditions, such as extreme heat or cold, can put you at risk of heat exhaustion or hypothermia.
To overcome this challenge, you may have to run indoors or invest in appropriate running gear. Running on a treadmill is a great alternative to outdoor running.
Always listen to your body, avoid running when weather conditions are extreme, and always stay hydrated.
Addressing Common Running Injuries
If you experience running injuries such as a twisted ankle or shin splints, take time to recover before you start running again. Ignoring an injury can lead to further damage and may prolong your recovery time.
Also, make sure to warm up properly before running and stretch afterward to help prevent injuries. If you're experiencing recurring injuries, it may be a good idea to consult with a physical therapist or your doctor.
Balancing Running with Other Activities
If you have a busy schedule, finding a healthy balance between running and other activities can be challenging.
It's important to make running a priority, but not at the expense of other important tasks. You can spread your runs throughout the day or week, depending on your free time.
Remember, a mile a day is manageable and can easily fit into any busy lifestyle. Consider running during your lunch break or waking up a little earlier to fit in a quick run before work.
Staying Motivated and Consistent
Running consistently can be a challenge, especially when trying to form a habit. To stay motivated and consistent, set realistic goals for yourself. Start with small goals, such as running a mile a day for a week, and gradually increase your distance and time.
Tracking your progress can also help you stay motivated. Joining a running group or enlisting the help of a workout buddy can provide extra motivation and accountability. Also, remember to celebrate every milestone, no matter how small.
All right, there you have it. All the tips, tricks and reasons you might start running a mile day.
Looking for More Tips to Get Started
Other ways to connect with Coach Amanda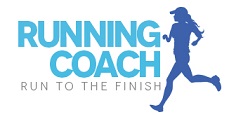 Instagram Daily Fun: RunToTheFinish
Facebook Community Chatter: RunToTheFinish
Sign Up to Receive a Weekly Newsletter with Top Running Tips and Laughs