What's all this about runner's face? Is running making you look older?!
Most of us are familiar with the anti-aging benefits of running. Running helps you build stronger muscles and healthier joints, it reduces stress and promotes positive mental health. Studies have shown that runners have a longer life expectancy than non-runners.
So should you actually be worried about running making you look like you've aged?
Today we're going to dive in to this topic and we'll explore more about why your face gets so red when you run, plus what you an do about it. Running is absolutely good for your total body, so let's shed some light on this.
What is Runner's face?
Even though running is good for your health, it even increases life expectancy, some side effects may cause you discomfort. I mean running itself is inherently uncomfortable and then there are the sore muscles and potential injuries.
But another reported downside to running is called "runner's face".
Runner's face is a condition that causes sagging of facial skin, deepening of wrinkles, and hollow cheeks. The prominent appearance of the bones in the face makes a runner look gaunt and can present advanced signs of aging well before their time.
5 Common Causes of Runner's Face
There is a great debate among athletes and medical professionals regarding the causes of runners' face. And of course the biggest debate is if running really has anything to do with it or perhaps it's really about a lifestyle.
Some believe years of repetitive bouncing during a run cause the facial skin to stretch and sag over time. However, this is an urban legend.
No studies prove the theory that bouncing causes skin to stretch.
Actually, studies like this one from the Anatomical Society of Great Britain are proving the exact opposite, " habitual exercise did not appear to influence the age-related loss of reticular dermis collagen." They followed this up with a more specific and important note:
Running helps improve the elasticity of your skin. It turns out that vigorous exercise actually lead to a more youthful appearance.
Dermatologists have concluded that a runner's face is caused by a combination of three main factors.
1. Sun Damage
Sun exposure wreaks havoc on our skin. And so yes this could be a downfall of runners who aren't using a good sport sunscreen!!!
Ultra-violet (UV) rays break down healthy collagen and elastin fibers within the deep layers of our skin. The weakened layers slowly lose the ability to remain firm and elastic.
These effects are amplified on athletes because sweat functions as a magnifying glass, increasing the exposure of these harmful UV rays onto their skin.
Without proper sun protection overexposure can drastically speed up your aging process. So, don't forget to use sunscreen if you're training outside during the day. And a good day cream all of the time.
👉See my top sunscreen for runners (that won't burn your eyes!)
Overexposure to the sun is the leading cause of skin cancer in athletes.
Melanoma, a skin cancer that forms at the surface of the skin and works down into the deeper layers of the body, is particularly concerning for athletes as they spend hours outdoors with higher exposure rates.
The best way to reduce your risk of melanoma is to ensure daily applications of sunscreen and limit your amount of sun exposure.
Always talk with your doctor if you are concerned you may have an unusual mole or skin patch.
2. Dehydration
Have you ever noticed that you look a bit more haggard after a long summer run? Perhaps when you are more dehydrated than normal?
Your skin is a huge organ filled with potential water, so when your active muscle tissues are parched they start to pull from other resources. It's important for your blood to maintain homeostasis to keep things flowing.
The result is that your eyes may appear a bit more sunken. Your skin will be drier and therefore not have a glow or the elasticity we associate with youth. And the result is that you look older!
3. Free Radicals
The quick and summarized version of a free radical is that it's an atom whose outer shell is missing one of its electrons. That atom then bonds to another atom to complete its outer electron shell. The two atoms now are conjoined at this one shared electron to form a free radical.
When the body is under excess strain, pressure, or stress (such as when it carried air pollution into the body through oxygen), it will produce more free radicals.
In short, running through poor air quality frequently could result in more free radicals being pulled in to the body through the higher respiratory rate.
The higher their quantity in your organism, the bigger the free-radical damage and oxidative stress (which also breaks down collagen and elastin in the skin) your face will experience.
4. Low Body Fat
When we exercise, we burn off fat. It's the most common reason that many runners start running. So kudos, it worked.
Unfortunately, this marked loss of fatty tissue results in the loss of volume in the face. We don't get to pick where fat loss occurs and it often starts here.
Because we tend to also lose fullness in our face with age, this combined with a decreased body fat can lead to the appearance of saggy skin or sunken cheekbones.
5. Being Over the Age of 40
Runner's face occurs in both men and women.
The older we get, the less collagen and elastin our bodies produce. This is a simple fact of aging.
While some runners start to experience symptoms of runners face in their mid-thirties, runners in their forties and older are more prone to this condition. The reason behind that is the body's natural process of aging, and the changes it takes in this season of life.
12 Ways to Prevent Runner's Face
All right now that we know what we're really talking it about is how to best care for our skin while living an active life, what does that look like. How can we undo some of that sun damage and keep enjoying what we love?
There are some recommended steps beyond sunscreen.
Always ask your doctor before adding any supplement to your diet to ensure it is an appropriate fit for your health needs.
1. Consume Nicotinamide Foods
Study from NIH showed that B3 can assist in protecting your skin from UV light and can help prevent some forms of skin cancer.
Nicotinamide is a form of B3 vitamin found in a number of foods:
Milk
Fish
Poultry
Nuts
Legumes
Eggs
Some cereal grains
2. Use Moisturizer
All the time!
Adding a quality day cream in the morning and night cream to your evening routine will do wonders for your skin. Be sure to use a cream containing:
Hyaluronic acid – assists with retaining moisture and provides deep overnight hydration.
Niacinamide – helps reduce uneven skin tones and blotching and is fantastic for sensitive skin.
Peptides – plump up and firm the skin while reducing the fine lines and wrinkles.
3. Wear Your Sunscreen
All outdoor runners should make applying sunscreen a regular part of their daily routine. Daily, direct exposure to UV rays can have detrimental long-term effects on an athlete's body, not just their face.
Try a broad spectrum, mineral-based, and sweat-resistant sunscreen.
A minimum of SPF 30 is recommended to best shield you from sunburn, and help protect you from potential skin damage and cancer.
Apply it everywhere on your body that will have sun exposure. Allow the sunscreen time to set (10-15 minutes) before running out the door.
4. Avoid Peak Sun
The best times of day to get your running in and avoid the sun is before 10 am and after 4 pm. These times will have minimal sun exposure, as it will not be at its highest points in the sky.
If these times are just not possible for you to run, try to run as much as you can in shaded areas and paths to minimize the time you spent under the sun.
5. Wear Running Sunglasses
Your skin is not the only thing on your face that you should be protecting as you run.
Your eyes are at risk for UV damage, as well. Invest in a quality set of UVA and UVB defense sunglasses to protect your eyes from UV reflections and reduce facial strain such as frowning and squinting while you run.
See the best running sunglasses to protect that beautiful skin around your eyes!
6. Vitamin C and E serum
In the evenings it can be helpful to apply a vitamin C and E serum to your face to fight free radicals. This is a good idea if you live in the city or places with high pollution.
Studies have proven that vitamins C and E boast with benefits:
Reduce redness
Decrease inflammation
Fight acne lesions
Improve wrinkles
Improve dark spots
Protect skin from long-term sun damage
Since I am always working to keep dark spots at bay, I've talked before about the Vitamin C serum and night creams that I use which really made a difference.
7. Drink Enough Water
Water and great hydration are vital to any person's good health, no matter if they practice sports or not.
The better hydrated you are, the better your body functions at its best and keeps doing its job. Your skin is one of the first organs that alerts you of dehydration.
The better you can get about getting in your daily need of fluids, the healthier you will be.
8. Keep Running
Yes, you read that right.
One of the best ways you can help prevent getting a runner's face is, in fact, by running.
Among the many health benefits of running, there are hidden perks for keeping your skin youthful.
Running helps your skin by:
Increasing blood flow
Nourish skin cells
Carry out waste
Provide oxygen and nutrients
Reduce acne
Flush out free radicals
Increase skin elasticity
9. Try a Facial Massage
Facial massages increase circulation and blood flow to the tissues in the face.
Stimulating circulation strengthens the sagging tissues and prevents wrinkles by constantly assisting those tissues to:
Tighten
Firm
Restore
Repair
10. Wear a Running Hat or Visor
Even with sunscreen on, direct sunlight and UV rays can be harsh on your face, and the top of your head and scalp.
Wearing a covering has a number of benefits:
Allows an extra layer of protection
Helps you see better with shaded eyes
Helps keep you safe from heat exhaustion, and
Soaks up the sweat
Checkout my favorite running hats for some great breathable ideas >>
11. Take Collagen Supplements
For the last several years the demand for collagen supplements has been rising. People everywhere now realize the benefits of maintaining healthy amounts of collagen in their diet.
In fact, I drink a collagen and protein mix before most of my morning runs. It's a sneaky way to hydrate, get in some electrolytes and I've found has benefited my hair and joints.
Collagen is an essential protein that our body needs for better:
Blood clotting
Wound healing
The nervous system
Aides connective tissues like skin
Tendons
Muscles
Ligaments
Blood vessels
Eyes and teeth
Flexibility
Recovery and joints
At age 30, collagen production in our bodies begins declining and continues to diminish at a rate of 1-2 percent every year after. Less collagen means less elasticity in our skin.
You can add collagen to your diet with foods such as:
Bone broth
Beef
Fish
Chicken
Dairy
Eggs
12. Eat More Antioxidants
Antioxidants are your army to fight free radicals and oxidative stress.
These little helpers will help flush out the radicals and keep your body balanced to keep your skin firm and perky.
The best (and my favorite) way to get more antioxidants in your body is your diet and nutrition. Some of the best foods with the highest antioxidant rates are:
Small red beans
Wild blueberries
Red kidney beans
Pinto beans
Blueberries
Cranberries
Artichokes
Blackberries
Prunes
Raspberries
Strawberries
Red delicious apples
Granny Smith apples
Pecans
Sweet cherries
Black plums
Russet potatoes
Black beans
Plums
Gala apples
Dark leafy greens
Whewwww that was so much information around keeping your skin healthy as a runner. I hope it helped give you some ideas.
I did also want to talk about more more thing because it's a common question… what's up with looking like a tomato when you finish running??
What About a Red Face After Exercising?
A red flushed face after running is a common occurrence for some runners. This results from temperature increases during running causing increased blood flow to carry blood toward the skin's surface.
Though it may seem concerning, this is a natural way your body processes the excess heat. A red face is more noticeable in fair-skinned runners.
Though this condition is not curable, you can prevent it from occurring more often by:
Exercising in colder conditions
Wearing light and loose-fitting clothes
Staying hydrated
Remember that unless it's bothering you, this is just the way your body is cooling itself down. Which is a good thing!!
Staying hydrated, proper sunscreen, and sun exposure precautions, along with a healthy diet, will benefit you greatly in reducing your risks of skin conditions and improving your overall running experience.
If it's a big concern for you there are also plenty of options from Botox to fillers that can help to restore some of the volume to your face. Injectables aren't for everyone, but if they make you feel confident and happy then talk to a cosmetic surgeon and see what could help.
More ways to protect and improve skin health while running
Other ways to connect with Amanda
Instagram Daily Fun: RunToTheFinish
Facebook Community Chatter: RunToTheFinish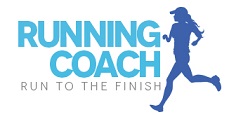 Sign Up to Receive a Weekly Newsletter with Top Running Tips and Laughs