How to run faster and longer feels like chasing two separate goals at one time. Which is indeed why we usually have a plan to focus first on one other the other.
To put it another way, either endurance or speed seems to be the option for most runners. I fully admit to running distance because I'm not a speedster!
But what if we would improve in both areas by combining the two…a real mind bender, eh?!
In this article, learn how utilizing a 5K can help you run a marathon faster. But that's not all, by incorporating techniques that I discuss in this article as a running coach, you'll learn what it truly takes to run faster and longer.
Running Faster vs Running Longer
It seems as though there is a great divide amongst runners. You're either a distance with the half marathon or marathon (running longer) or speed with 5K or 10K (running faster).
While preference often depends on natural abilities for distance or propensity towards speed, available training time, and running buddies, most of it depends on what you enjoy.
Just as 5K runners can benefit from longer runs by increasing their endurance, distance runners can make some big gains in performance and speed by throwing in a few 5K's.
It is not only a fun break from marathon training, but preparing for a 5K can actually help your legs get ready for the longer stuff.
By incorporating both what we learn from training for a 5K and training for a marathon, we can learn exactly how to run faster and longer.
How Many 5Ks Are In a Marathon?
A marathon is 42.2 KM, which means there are roughly 8.2 5K's in a marathon.
Should you break down your race that way to help the miles pass? You can, but many runners do better breaking it in to two halves or just taking it one mile at a time.
Either way, running a full out 5K in training, will still help your marathon time and eventually teach you how to run faster and longer.
Should You Focus on Running Faster or Longer First?
There are three options for endurance runners who are looking to improve their speed in the marathon or half marathon.
Option 1: Focus first on building your speed, then add in endurance.
Option 2: Focus first on developing endurance, then add in speed. (the most common marathon training plan)
Option 3: Try to do both at the same time.
Doing both at once is a bit like trying to catch a bus to Chicago and Miami…different paths.
Which is why I actually love it when you start with either Option 1 or 2. Many of us are naturally better at improving our endurance so there is something to be said for working on your speed at short distances and then increasing to longer races. That's actually the progression we see with most of the successful elite marathon runners!
They started as 5K or 10K specialists. Now they know speed and are more easily able to run faster for longer.
Here's a look at how using all the different paces from short sprints to long marathon pace runs will help you hit those goals.
7 Strategies to Learn How to Run Faster and Longer
Incorporating strategies from both 5K training and marathon training can give you everything you need to run faster and longer.
Let's look at the 7 strategies you can use in conjunction to improve endurance and speed:
1. Practice Running at a Range of Paces
When you train for a marathon, you get really good at setting a pace and cruising there for hours upon hours.
If you've reached your goal time and are happy with your performance, that's great! But if you want to get that time down even just a little bit, you're going to have to give your legs a little kick (get it?).
When we're training for a marathon, we aim for a comfortable, easy pace that can allow us to run for a longer time. But that's not the way to get faster.
If you want to learn to run faster and longer at the same time, you need to mix of paces from 5K to marathon paced miles.
Doing some shorter workouts at a faster pace can help to get your legs used to going a little faster. Too many marathon runners skip over the really short fast work.

For example, if you do 8 miles at 9 minute pace every day, you'll get really great at running exactly that pace.
We want to shake things up.
Include 30 second all out sprints
Try some 3 minute fartleks at 5k pace
Some 1 mile repeats at 10K pace
A long run with the last few miles at half marathon or tempo pace
And some goal marathon paced miles
Not all in one week!! But spread out over the course of your training program.
Consistency is the key here. Consistent training in this regard over a span of time will help you run faster and longer.
Practice goal race pace during some long runs to know how it should feel
Faster than goal pace workouts can help make it feel easier
Get your legs used to quicker turn over with the short speed
Practice fatigue and discomfort in a different way – speed vs distance
Challenge your body to encourage muscle fiber changes (more fast twitch to support the slow)
Not sure where to start?
Check out this beginners guide to speed workouts >>
2. Increasing Leg Speed and Turnover
Preparing for a 5K personal best requires short fast speed work, and that is a useful thing for marathon runners too.
Interval training teaches your legs what it feels like to go faster.
As the muscles and other tissues in your legs are challenged by doing repeats of 400 meters, 800 meters, or more, they actually adapt to the stress being placed upon them.
That means more recruited 'fast twitch' muscle fibers, more flexible and springy ligaments, and a strengthening of the muscles used to propel you forward.
Building strength in your muscles in this way can help boost your performance and increase your running endurance over long distances.
And so, when you teach your legs to have faster turnover (the speed at which your legs cycle through from one touching down to the next), you improve your running economy.
Ideal turn over is 90 footfalls per side per minute
This will keep your foot hitting the ground and snapping off quickly
Actually requires less effort to run with a faster cadence
Helps reduce heel strike which prevents knee pain from running
In some cases, speed work can actually lengthen your stride as well, leading to more ground being covered with each step. And in a race that spans over 26 miles, the less pounding on that pavement- the better!
I love using ladder drills to work on foot speed!
3. Incorporating More Lower Body Strength
Building strength also means focusing on building a truly strong body. Strength training improves power in the leg muscles and core strength for stability, enables the body to withstand quicker speeds and maintain a good posture when fatigue sets in.
Strong muscles are necessary for protecting bones and joints, hence reducing the likelihood of stress fractures and other issues like knee pain while running or ankle pain after running.
As runners we often assume our lower body gets enough strength from running. But it's different to actually focus on lifting weights. Nearly every runner I know is truly amazed at the difference once they get consistent with strength.
Whatever you choose, just start and stay consistent. Even 2 days a week of 20 minutes is going to massively improve your running when it includes things like squats, deadlifts, glute bridges, dynamic planks, etc.
4. Learn to Embrace a New Discomfort
Marathon training forces you to become comfortable with pushing your body to go farther, but 5K training helps you start to embrace a new kind of discomfort.
It's the lungs burning, legs on fire kind of discomfort that scares many distance runners. (raises hand!)
Each time you dip in to that zone, you are once again mentally preparing for those difficult miles late in the marathon. You might also find that you are able to run a little bit faster than you realized!
This kind of mental toughness helps improve our running at difficult speeds. Running at difficult speeds requires significant mental toughness. And that will translate in the final miles of your race.
When your legs hurt and the pace is too fast for you, it's easy letting negative thoughts affect you. It's easy to doubt yourself and want to slow down, but you often have more in you than you think and can run faster than you think you can.
Mental strength is just as important as physical strength when it comes to running faster.
Through your workouts and long runs, you can build up your mental toughness. Use these high-intensity runs to train your brain to learn how to run faster.
Discomfort is part of training, just be sure you know the difference between discomfort and pain!
5. Increasing Running Volume
Once you learn to embrace the discomfort that comes from running at a faster pace, it's important to also embrace the discomfort that comes from running longer.
All elite runners and athletes increase total running volume, which means weekly mileage, in the process of learning how to run faster for longer.
Increasing your running volume can help in some significant ways. It improves your aerobic base. And what exactly is our aerobic base?
It is the ability to maintain aerobic ATP production while maintaining the necessary time and distance for an event. In this way, it's basically the ability to run as far as necessary and as fast as you want to.
In this way, embracing discomfort on both ends and running as a faster pace while consistently increasing weekly mileage can teach you how to run faster and longer.
Improves VO2 max which helps you better use oxygen
Mentally shows you how far you can push
Provides reference points during the race for you to remember other hard things you've done
Can make your marathon pace feel more enjoyable because it's not lung searing
Increasing running volume needs to be done in a smart way. That could mean running twice a day once a week for awhile, it could mean splitting the long run or simply adding a mile at a time to the long run.
Historically, coaches of top tier athletes have proven that volume translates to being able to more easily run faster and longer.
6. Maintain Your Running Basics
While we're focusing on strategies that to help you run faster and longer, it's important to remember what makes up your basics in running.
That means paying attention to your running form, making sure you take time to rest and recover after hard workouts, and also doing everything you can to prevent injuries.
Warm up before your run by incorporating dynamic stretching into your routine.
Find a good training plan that helps you achieve your running goals and follow the rest days that it specifies.
All runners need to ensure they fuel properly during long runs to avoid running out of glycogen and hitting the wall.
If you're just not getting enough energy, no other strategy in this guide will help you. That means taking out the time to learn more about a runner's diet, and what nutrition for runners truly means.
It's not just about eating those leafy greens (though that's a good place to start), but it's about all the combinations of carbs, fats, and protein that give you the energy to build stamina to run faster and longer.
7. Give Your Brain a Break
Marathon training always has its ups and downs.
Some days everything is clicking and you feel great and you want to run forever. Other days, every mile seems like a chore. Just toeing the line at a marathon is a daunting task, because you know what's about to hit you.
For a marathoner, a 5K seems teeny tiny, and that can be a good thing. Because every now and then, we all need a little mental breather.
A shorter, quicker race can be a good way to prevent that mental fatigue that can really interfere with your motivation.
Running a 5K allows you to test out your training, work on race day nerves and get a quick boost of motivation when you realize all that endurance is paying off in other ways.
All right, there you have it! The strategies that most running coaches will tell you help to improve your marathon or half marathon time, by teaching your body how to run faster and longer.
There's so many links in this article to more great information that for once I won't burden you with more. Read on. Learn. Grow. Adapt. And PR!
Other ways to connect with Coach Amanda
Instagram Daily Fun: RunToTheFinish
Facebook Community Chatter: RunToTheFinish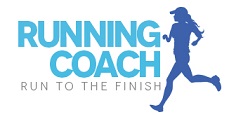 Sign Up to Receive a Weekly Newsletter with Top Running Tips and Laughs