When it comes to choosing the right treadmill, I know firsthand that the decision can be overwhelming. That's why I'm excited to explore the differences between two popular brands of treadmills, NordicTrack vs ProForm.
I've tried out many different treadmills in my quest to find the best tool for training (and because I love the research). There's something about the hum of the machine, the thump of my shoes on the belt, and the satisfying burn in my muscles that keeps me coming back for more.
Both brands have a lot to offer in terms of functionality, technology, and design, and as a runner/coach, I'm eager to dive into the details to help you make the best decision for your fitness journey.
One of the reasons these two giants in the industry might often feel hard to distinguish is being owned by the same company, Icon Fitness. Who knew?? Well, I knew, but now you do too.
If you're in the market for the best at home running treadmill, the sheer number of choices can be overwhelming. Which is why we're going to compare models and features today to help you decide what's the best fit for your needs from walking, to intervals to lifespan.
I've previously compared NordicTrack and Peloton so make sure to check that out, but today we're going to look at NordicTrack vs. ProForm.
In this article, I'll discuss both brands, their features and key differences, and I'll also compare a few of their models across tiers from entry level to the top end. If you just want to see treadmill models compared, you can skip this first part!
The Main Differences Nordictrack vs Profrom Treadmills
Being owned by the same parent company, NordicTrack and ProForm do have some key similarities and features, while also offering distinct differences.
We'll start with a general look at what's different between the two brands.
NordicTrack Treadmills:
Generally more expensive than ProForm treadmills
Offers a wide range of incline and decline settings
Includes advanced features such as touchscreen displays
Typically has a longer warranty period
ProForm Treadmills:
Offers a variety of treadmill models to fit different budgets and needs
Focuses on providing basic treadmill features and functions, without as many high-end features
Has a shorter warranty period compared to NordicTrack
Often includes built-in speakers for music playback
Is ProForm the Same as Nordictrack?
While owned by the same company, you will see in the model comparisons below they are very different in the audiences they try to serve.
Now that you've got a high level look at the two brands, let's do a deeper dive on some features and then we will look at treadmill models head to head.
Similarities
Both ProForm treadmills and NordicTrack treadmills have some key similarities. These similarities may not apply to all models, but do overlap in many cases.
Financing – Both brands offer financing options with 0% APR for 12 or sometimes 39 months.
iFit Membership – Both brands offer a 30-day iFit trial membership. This is a $39 value. An iFit subscription is an additional monthly fee thereafter.
Return Policy – Not happy with your treadmill? Both brands offer a 30-day return and refund option.
Incline/Decline – Almost all models of each brand offer incline (and even decline) options. This is great to better mimic outdoor running.
Cushioning – Both brands offer cushioned running areas providing comfort and protection for your joints.
Fans – Models from both ProForm and NordicTrack have built-in fans to keep you cool and maybe even pretend you're outside with the wind blowing.

Differences Making Each Brand Unique
While there are a lot of similarities between the two brands, there are some key differences that may be important, especially if you're trying to decide between the two brands for your home gym.
Cost – ProForm, while still being excellent machines, they are at a lower price point. NordicTrack models range from $1,199- $4,499, while ProForm models range from as low as $599 to $2,299.
Screens – While all NordicTrack treadmills have a built-in screen, the budget model from ProForm only has a tablet holder. The screens on the NordicTrack treadmills are also much larger.
Motors – Both models have quality motors, but the NordicTrack motors tend to be more powerful with a high CHP. This is important if you like to run intervals on the treadmill.
Space-Saving – All ProForm models fold up to save space, which is no surprise as the brand did pioneer this feature. While there are a couple models of NordicTracks that do fold, there are also some that do not and that can be important if you have limited space.
NordicTrack vs. ProForm – Model Comparison
Below you will find comparisons between each brand's models at different price points. While both brands offer additional models, hopefully you will find these comparisons helpful in your research efforts and your future purchase.
So lace up your shoes, get ready to hop on the treadmill, and let's explore the world of NordicTrack and ProForm treadmills together.
Entry-Level
The ProForm City L6 is a great machine at an incredible price point for a treadmill for those who will be doing mostly walking or light jogging.
Really the stand out feature of this treadmill is that it folds up for easy storage and to save space. It's also lighter because it does NOT have incline features.
While it has a small motor at only 1.6 CHP, it's known for its capability to quietly manage those power walks or light runs. Its durable even in heavy use.
The treadmill has a speed range of 0-8 MPH, so while it may not go as fast as some of the higher end models, it's still a great option for walkers and lower-intensity runs.
This is ProForm's only model without a built-in screen. However, it does have bluetooth connectivity and a tablet holder. It is also iFit enabled.
Dimensions (entire treadmill): 29" x 70.25" x 44.5"
Dimensions (belt area): 17.5" x 45"
Weight Capacity: 250 lb.
Speed: 0-8 mph
Incline: N/A
Display: Bluetooth enabled, tablet holder
Machine Weight: 125 lb.
Motor: 1.6 CHP
Warranty: 10 year (frame), 1 year (parts and labor)
Price: $599
The XP 7i is NordicTrack's lowest priced model at just over $1,000. It's going to be the better budget option for those planning do do more running. However, still a budget treadmill in terms of overall features and stability compared to the others we'll talk about.
The treadmill overall has a larger footprint and bigger belt. It boasts a slightly larger motor and has a slightly expanded range of speed. It also has incline capabilities to add more versatility and variety to your workouts.
It also has a larger 7-inch HD touchscreen display, built-in speakers, and compatibility with iFit Coach. One of the most exciting features of the EXP 7i is its ability to automatically adjust the incline and decline to simulate real-life terrain, making it a great option for runners who want to train for outdoor races or events.
Dimensions (entire treadmill): 34.9" x 70.8" x 59.7"
Dimensions (belt area): 20" x 55"
Weight Capacity: 300 lb.
Speed: 0-10 mph
Incline: 0-12%
Display: 7" Tilt HD Touchscreen
Machine Weight: 228 lb.
Motor: 2.6 CHP
Warranty: 10 year (frame), 2 year (parts), 1 year (labor)
Price: $1,099
Mid-Level
If you're looking for a bit more than the City L6 but still at a reasonable price point, look no further than the Carbon T14.
The Carbon T14 boasts a slightly larger footprint, but a similar belt size to the XP7i. It folds up for space-saving convenience too.
One big difference over the City L6 is the 14" HD Touchscreen. The screen displays workout stats, programs, and entertainment, while offering bluetooth connectivity for headphones.
But additionally you're now getting incline capabilities and the ability to connect to iFit. Where as noted above the machine can then automatically change incline and decline for you during workouts. And the longer belt is much more comfortable for running.
Dimensions (entire treadmill): 35.2" x 73.5" x 57.5"
Dimensions (belt area): 20" x 55"
Weight Capacity: 300 lb.
Speed: 0-10 mph
Incline: 0-12%
Display: 14" Smart HD Touchscreen
Machine Weight: N/A
Motor: 2.75 CHP
Warranty: 10 year (frame), 1 year (parts and labor)
Price: $1,599
I admit I may be a bit biased but as I have mentioned in other articles, I have been a NordicTrack owner and the machines last for thousands upon thousands of miles, not to mention several moves.
The Commercial 1750 is arguably NordicTrack's most popular model, but the 2450 has been growing as they seem to phase out the 1750. It has a quiet 3.6 CHP motor and despite it's larger footprint, still can be folded up when not in use.
That motor is extremely valuable if you are doing interval workouts, as it helps to more quickly adjust and maintain your speed.
This model has an incredible 22" tilt and pivot touchscreen that really let's you immerse yourself in your workout, especially if you're doing a trainer-led iFit program. The pivot feature is also great if you're using iFit for other home workouts with weights, for example.
Another truly valuable feature is decline function that allows you to follow real-life terrain and train for all of those big downhill races everyone loves so much!
As someone with longer legs, I appreciate the additional length of the belt.
Dimensions (entire treadmill): 35.6" x 78.5" x 65"
Dimensions (belt area): 20" x 60"
Weight Capacity: 300 lb.
Speed: 0-12 mph
Incline: -3% decline-12% incline
Display: 22" Tilt and Pivot HD Touchscreen
Machine Weight: 303 lb.
Motor: 3.6 CHP
Warranty: 10 year (frame), 2 year (parts), 1 year (labor)
Price: $2,999
*For those who have asked, I believe they are removing the 1750 (though wildly popular) to make a clear difference between the 2450 and the new cheaper 1250 ($1,999). They've had supply chain issues, and it seems want to streamline.
Top-Level
At the top end of ProForm's offerings is the ProForm Pro 9000. While this machine is only $1,000 more than NordicTrack's lowest priced model, don't let that discourage you from giving it a fair shake. This machine has a lot to offer.
You're finally getting that fabulous decline feature, longer belt and amped up motor! Really I would say this is very on par with the Nordictrack 2450, but at a lower price.
It has a swipeable 22" HD Touchscreen and boasts bluetooth capability. It has a roomy deck with ReBound Pro cushioning for extra comfort. This was a feature I found useful in my Nordictrack previously, as someone whose knees needed a break from the pavement.
It also has the option of the SmartBeat Forearm Heart Rate hands-free monitoring (sold separately).
The treadmill offers incline and decline capabilities and folds up with EasyLift Assist for storage.
Dimensions (entire treadmill): 35.3" x 77.3" x 59.6"
Dimensions (belt area): 20" x 60"
Weight Capacity: 300 lb.
Speed: 0-12 mph
Incline: -3% decline-12% incline
Display: 22" Tilt and Pivot HD Touchscreen
Machine Weight: 263 lb.
Motor: 3.6 CHP
Warranty: 10 year (frame), 2 year (parts), 1 year (labor)
Price: $2,299
If you're looking for top of the line, a possible splurge, and you want to take your training to the next level, you have to check out the Commercial X32i. Now we're actually getting in to an entirely different type of treadmill.
This is an incline trainer. It has an insane, award-winning 40% incline and a -6% decline.
You're probably wondering why on earth someone would want a 40% incline, but this machine is ready to help ensure you're ready for whatever your next challenge is, whether it's hiking the Appalachian Trail, a half marathon, or a 100-miler with insane elevation change.
You'll notice that it looks different as well. There are two large handles sticking up because once you start hitting those top inclines, you may very well need to hang on. It's a bit like using your handles to help climb outside. (also for safety!)
This high-end treadmill also boasts a cinematic 32" Smart HD Touchscreen, premium speakers, hands-free speed and incline adjustments..
This is definitely a machine where you need to have space as it does not fold up and it has a larger footprint.
Dimensions (entire treadmill): 40" x 76.5" x 73"
Dimensions (belt area): 22" x 65"
Weight Capacity: 300 lb.
Speed: 0-12 mph
Incline: -6% decline-40% incline
Display: 32" Smart HD Touchscreen
Machine Weight: 462 lb.
Motor: 4.25 CHP
Warranty: 10 year (frame), 2 year (parts), 1 year (labor)
Price: $4,499
Which Ones Better Nordictrack or ProForm?
Honestly, I'm not sure there's a clear winner between the two brands. It all depends on what you're looking for. Runners (and walkers and hikers) really can't go wrong with any of these machines.
I've generally been more attracted to the Nordictrack models as a runner. I like the longer belt and higher horse power to keep up with me for years and years. Literally my current machine has over 13,000 miles and I'm just now starting to think about replacing it.
And that's more due to issues from moving rather than the treadmill itself having issues.
Hopefully though, by reviewing this comparison, you'll be armed with the information you need to select the treadmill that's right for your goals and your home.
NordicTrack vs. ProForm Company Background
To get started, did you know NordicTrack and ProForm are actually owned by the same parent company? They are arguably each other's biggest competitor, but are both owned by iFit Health and Fitness, formerly known as ICON Health and Fitness.
With being essentially sister companies, there are similarities between the two brands. However, there are also differences that make each unique. That is where you may find that one better meets your needs than the other.
Let's take a short but deeper look at each brand.
NordicTrack
NordicTrack was founded by Edward and Florence Pauls in 1975. Edward, an engineer, created the original ski machine to train for a ski race.
Originally, the machines were built one at a time before eventually moving to an assembly line production.
NordicTrack was eventually sold to CML Corporation, but over time struggled to survive. ICON, now iFit, purchased the NordicTrack line and expanded the product line to include ellipticals, rowers, bikes and more. Their treadmills though are exceptionally popular.
Their treadmills are consistently ranked in Consumer Reports and their other fitness equipment is also consistently sought after.
ProForm
ProForm has been with iFit Health and Fitness for a little bit longer than NordicTrack. Like NordicTrack, in addition to treadmills, they also offer a variety of other at-home cardio equipment products.
ProForm really made a name for itself when it introduced the SpaceSaver fold-away design. With how large treadmills can be, this was a welcome feature in the product market.
They are a well-loved brand, but are known to be a bit easier on the wallet than NordicTrack without compromising on quality.
Looking for more tips to enjoy your treadmill?
Other ways to connect with Amanda
Instagram Daily Fun: RunToTheFinish
Facebook Community Chatter: RunToTheFinish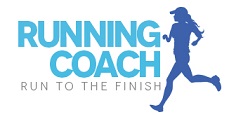 Sign Up to Receive a Weekly Newsletter with Top Running Tips and Laughs