What's a runner to do when they want to run fast and the options seem so similar?! We're giving you a comparison today of the Nike Alphafly vs Vaporfly for 5k, for half marathon and beyond!
Over the past few years, Nike has introduced two revolutionary running shoes – the Nike Vaporfly and the Nike Alphafly – that have significantly impacted the sport of running. In this article, we will compare the Nike Alphafly to the Nike Vaporfly and explain the technology that sets them apart.
Nike has long prided itself on being at the forefront of innovation in the running shoe industry. And these two shoes are absolutely proving their point as you'll see below.
In this comparison we'll look at similarities and differences in technology, usage, fit and feel. We'll also talk about why these shoes are creating some controversy and what might be next.
Nike Alphafly Vs Nike Vaporfly Overview
Currently the Alphafly Next is on version 2 with a potential summer release of version 3, where the Vaporfly has just released version 3. So we'll provide some general comparisons between the two shoe models and then specifically around the current releases.
Let's start with a look at these two shoes and then talk differences.
Interestingly many runners preferred the original Vaporfly over 2, meanwhile most are preferring the Alphafly 2 over the original. Funny how little changes make such a difference in our perception.
Nike Vaporfly 2
The Nike Vaporfly was first introduced in 2017 and immediately caused a sensation in the running community.
The shoe's unique design and advanced technology were credited with helping runners set multiple world records and break long-standing personal bests.
The Nike Vaporfly features Nike's innovative ZoomX foam, which is designed to provide unparalleled cushioning and energy return. The shoe also features a carbon fiber plate that is embedded in the midsole, which is designed to provide stiffness and help propel the runner forward with each stride.
Read my full review of the Nike Vaporfly 2 >>
In that article I talk more about this special ZoomX foam and feel.
Neutral Carbon Fiber Shoe
Weight: 6.9 oz men's, 5.8 oz women's
Heel drop: 8mm
3 colors
Not available in wide
Previous Model: Nike Vaporfly Next%
$250
Nike Vaporfly 3
Since many of you will not love the updates, I'm keeping the Vaporfly 2 notes. Nike is determined to keep tweaking this shoe in small and big ways, so no surprise the 3 has some changes.
Weight: 6.9 oz men's, 5.8 oz women's
Heel drop: 8mm
1 colorway initially released, more coming
I found this one to fit a little bit looser.
The tongue is longer
Has a little more grip on the outsole
First they took away a little more foam in the mid-sole in another attempt to save some weight. What this also created is a view like the old school Nike Air where you can see inside…I'm ok if this doesn't turn in to seeing the whole clear shoe bottom again.
Around the forefoot, you'll also notice the shoe bulging out a bit more to the side. It's not as noticeable as with the ZoomX Invincible 3, but it's enough to add just a hint of stability. That's something many runners found to be an issue in the original 2 models.
The shoe also stole a little more from the outsole to add in more midsole cushion. This didn't do anything to make the shoe traction better, but may have helped with that bounce we all love. In other words, they're doing everything they can to remain legal World Athletics racing shoes by nipping and tucking here and adding there.
Nike Alphafly 2
The Nike Alphafly, which was released in 2020, is the latest addition to Nike's running shoe lineup.
The shoe was designed to build on the success of the Nike Vaporfly and take things to the next level.
The Nike Alphafly features a number of updates and improvements over the Nike Vaporfly, including a thicker midsole and an additional carbon fiber plate. The shoe also features Nike's latest foam technology, Nike ZoomX, which is designed to provide even greater cushioning and energy return than the ZoomX foam used in the Nike Vaporfly.
The Nike Alphafly Next% 2 has been making headlines ever since it helped Eliud Kipchoge set the World Marathon Record in Berlin in 2022. But of course it started with the Eliud Kipchoge unofficial 1:59:40 in 2019, which was run in the Nike Air Zoom Alphafly NEXT%.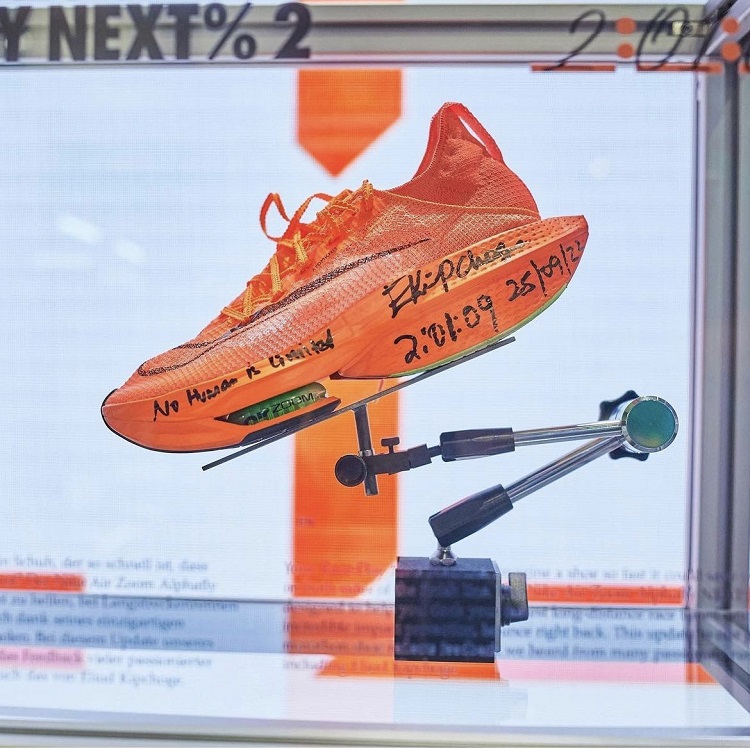 Neutral Carbon Fiber Shoe
Weight: 8.4 oz men's, 7.1 oz women's
Heel drop: 8mm
2 colors
Not available in wide
Previous Model: Nike Alphafly Next%
$275
Nike Alphafly Vs Nike Vaporfly Differences
The differences were more notable in the first versions where there was a 4MM in drop in the Alphafly, but that's now been adjusted to 8mm. Both using the same foam, same carbon fiber plate, it makes the distinction in the two start to feel harder to find.
As always here we're giving details that apply to the Alphafly 2 vs Vaporfly 2 just as much as previous versions. The differences are in the tech and feel across the models.
But they do exist.
Difference in Weight
One important difference between the two shoes is the weight. The Nike Vaporfly weighs in at around 6.6 ounces, while the Nike Alphafly is heavier at 8.4 ounces.
While this may not seem like a significant difference, it can make a difference over the course of a long race. The lighter weight of the Nike Vaporfly may make it a better choice for shorter races, while the additional cushioning and support provided by the Nike Alphafly may make it a better choice for longer races.
Forefoot Pods
One of the key features that sets the Alphafly apart from the rest is its innovative Zoom Air pods in the forefoot. These pods are designed to provide responsive cushioning and energy return, making them ideal for long-distance running.
The Zoom Air pods consist of thin fibers that compress and then quickly bounce back, providing a spring-like effect with every stride. This technology is said to be even more effective than traditional foam cushioning, as it allows for a quicker and more efficient transfer of energy.
Additionally, the placement of the pods in the forefoot is intended to promote a more natural and efficient running gait.
Coach Lindsey on our team has been using both shoes for quite some time. She has indeed found the bounce of the Alphafly to be even better. It's been a huge help in her comeback to racing after a labral hip tear.
Some critics have raised concerns about the Zoom Air pods potentially leading to an increased risk of injury. The firmness of the pods could put added strain on the foot and potentially lead to issues such as plantar fasciitis.
Cushion
The Alphafly has more cushion than the Vaporfly, which is part of what makes the base slightly wider and more stable. That additional cushion is also what's adding to the weight and pushing it towards the longer distances.
I think the Vaporfly feels more bouncy.
Fit
The Alphafly is just a slightly wider fit through the base which makes the entire shoe feel more stable. However, it also can feel a little funny around the arch at first. I noticed it for the first mile while running and then forgot about it.

Additionally, the shoe is VERY hard to get on! It's absolutely a tight fit and I wish I would have listened to others who recommended sizing up, but I just get nervous to do that. The Alphafly also does not have the top lacing hole to do a heel lock lace.
I described the Vaporfly 2 as feeling like you're running on a rail. While that didn't bother me, I can see where using it for races longer than a 10K it might become an issue.
However, the Alphafly and Alphafly 2 are both notorious for having a pronounced arch support feeling. This is an intentional design, but that doesn't mean that folks like it. I didn't notice it nearly as much in the Vaporfly as the Alphafly.
What Running Shoes are Elites Wearing?
Let's now breakdown your common questions about which shoe you should pick for certain race distances!
So, which shoe is best suited for a 5k and which is best suited for a marathon? The answer to this question depends on a variety of factors, including the runner's individual preferences, running style, and physical characteristics.
Vaporfly or Alphafly for 5K?
The Nike Vaporfly's lighter weight and single carbon fiber plate make it an excellent choice for shorter races. The shoe's advanced foam technology provides excellent cushioning and energy return, which can help runners maintain a faster pace over the course of a 5k race.
Additionally, the shoe's carbon fiber plate helps to provide stiffness and propel the runner forward with each stride, which can help improve overall performance.
Vaporfly or Alphafly for half marathon?
Most people are going to recommend the Alphafly or Alphafly 2 for all of the reasons listed above that make the shoe just a little better for distance running. Overall, I'd agree.
But also say if you've tried both and love the Vaporfly, it's probably going to be a fine shoe for the half marathon. Just know that these shoes have a VERY SHORT lifespan, so a couple test runs and a race you've already gone half way through it's highest energy potential.
Vaporfly or Alphafly for marathon?
Nike Alphafly's carbon fiber plate, thicker midsole and increased stability make it an excellent choice for longer races. That being said, plenty of elites have been racing and winning marathons in the Vaporfly!
Having run in both, I can absolutely see why you'd choose the Alphafly for longer races. Though 100% if I was wearing them for 26.2 I would have to buy a half to full size bigger knowing that feet swell during the race. Otherwise I can guarantee lost toenails!!
Looking for other running shoe reviews??
Other ways to connect with Amanda
Instagram Daily Fun: RunToTheFinish
Facebook Community Chatter: RunToTheFinish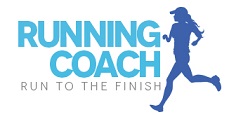 Sign Up to Receive a Weekly Newsletter with Top Running Tips and Laughs