Whether you just got back from a run in the rain or your shoes simply needed a good cleaning, it's important to know how to dry your shoes completely and safely.
Improperly drying your shoes can have negative consequences, for you and the shoes. The materials used to make shoes are not meant to withstand high heat. But if not dried properly and fully, you can end up with running blisters or the shoes may develop mold.
So how do you dry your shoes to ensure their longevity? Stick with me as we discuss why it's important to dry your wet running shoes, why you shouldn't use your clothes dryer among other options, and some of the best and easiest ways to go about drying your sneakers.
Because remember as discussed previously, you should NOT put your running shoes in the washing machine. So your wet care is just as important.
Why You Should Dry Your Running Shoes
We've all been there where we had to run a race in the rain, got caught in a downpour on a training run, or for you trail runners, maybe even had to cross a stream.
Regardless of how your shoes get wet, wet shoes can be uncomfortable, squishy, heavy, and stinky. Not fully drying your shoes can lead to blisters, mold growth, athlete's foot, and damage to the shoe.
I would never suggest just avoiding running in the rain. Sometimes rainy runs are the best runs. Plus, if you're into racing it's good to be prepared for a rainy race day as we all know we can't control the weather.
With all that said, properly drying your shoes will ensure that they smell better, last longer, and continue to provide the support you need for the many miles ahead.
Things to Avoid in Drying Running Shoes
Before we get into my preferred and recommended methods for drying shoes, I wanted to touch on what not to do.
There are a multitude of reasons why you should avoid throwing your shoes in the dryer, even if it may be the fastest way. The high heat is bad all around. It can damage the glue and adhesive used to hold your shoes together or cause them to shrink.
Another issue is the tumbling. This can deform or break down your shoes making them uncomfortable and even unwearable. And listen while it might be fast, I'm not interested shelling out another $150 sooner than needed.
What about attached to the dryer door or a drying rack inside, you might ask. Well, while this will protect your shoes from the damage of tumbling, you're still going to have the issue of too much heat. Even low heat in the dryer is still quite hot so it's best to avoid the dryer at all costs.
Can I Dry Running Shoes Outside?
Other methods to avoid are using a hair dryer, the oven, space heater or leaving them in direct sunlight. The hair dryer and oven methods have the same high heat issue as a clothes dryer (plus a serious fire hazard).
Direct sunlight can damage the fabrics and cause other wear issues.
Admittedly I've used the outside method many times, but actual running shoe brands say it's not ideal. However, the compromise I reached was that a few hours outside allows the shoe to air out (good bye odor) and to dry so they can be used again soon.
Which is to say, don't set them outside in the heat of summer for 8 hours. More like can you put them out for an hour and then allow them to finish air drying in side?
How to Dry Your Running Shoes
There are a few tried and true techniques that I recommend using to safely and effectively dry athletic shoes. These include using newspaper, charcoal bags, a fan, or a shoe dryer.
#1 Newspaper
This is probably the cheapest way to dry shoes and it's very effective!
While newspapers aren't something many of us have lying around these days, they're easily accessible and quite absorbent. Just pop into the local gas station or grocery store if you don't happen to have any at home.
1.If there is a lot of excess water, you may want run a light brush over the outside to remove dirt, mud, debris that is going to slow down the fabric from it's natural breath-ability.
2. Make sure to remove your insoles. They will air-dry just fine.
3. Loosen your laces and open the shoe as best you can. From there, grab a page or two or three of newspaper and crumple it up.
4. Stuff your shoes and then place them in a well-ventilated area wrapped in a towel. The towel isn't necessary if your shoes are damp rather than super wet.
You'll want to check on your shoes and the newspaper periodically. If the paper becomes too wet and your shoes still aren't dry, replace the newspaper. The drying can take up to 12 hours so be patient.
#2 Charcoal Bags
Another option for shoes that are damp are charcoal bags or shoe moisture absorbers. This is actually my go to option!
This method also works like the newspaper to dry your shoes from the inside out by drawing out the moisture. You simply stuff the inserts inside of the shoes and within a few hours they've done their job.
A few added bonuses of this method is they act as deodorizers and can be used with all types of shoes from cotton and canvas to suede shoes and leather shoes! And it's obviously more eco-friendly because you'll be reusing them time and time again.
The brand I still own from ages ago is no longer around, but this shoe absorber is the same!
#3 Shoe Dryer
Another great option are shoe dryers, which can be purchased online. There are both larger ones and smaller travel versions that can be easily packed for that next vacation or business trip.
Shoe dryers dry your shoes from the inside out and work relatively quickly using gentle heat. Some can also be used for clothing accessories like gloves and socks, as well as boots and other shoes making them worth the investment.
Here are a couple that have gotten great reviews from my friends (listen in CO folks are out the snow a lot!):
DryGuy – Easily fits boots or running shoes ($65)
Scienbeauty – Portable option with a timer so you don't leave them drying longer than needed ($29)
#4 Use a Fan
Last, but not least is the fan method. This method has a relatively quick drying time so it's a good option if you need to use your shoes again soon.
A high-speed fan will be your best option, but you can also use a vent in your home. Like with the newspaper method, you'll want to remove the insole, loosen the laces and open the shoe as much as possible.
From there, stand your shoes upright in front of the fan with the sole faced away from the fan, so the air can circulate inside the shoe.
In an ideal scenario, you might combine the newspaper or charcoal bags with the fan!
Properly drying your shoes will ensure their lifespan doesn't end prematurely. With the price of shoes, it's important that they last as long as possible.
Hopefully you can utilize one of the recommended methods detailed above. And don't forget, it's also important to store your shoes in a dry and low humidity area of your home.
Looking for other running shoe tips??
Other ways to connect with Amanda
Instagram Daily Fun: RunToTheFinish
Facebook Community Chatter: RunToTheFinish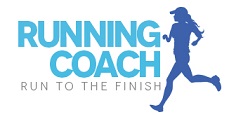 Sign Up to Receive a Weekly Newsletter with Top Running Tips and Laughs