The ASICS GEL Kayano was first released in 1993 and due to its popularity is now on the 29th edition! I got my first pair with the special edition NYC marathon logo in 2012 (yup the year it was cancelled).
What makes this shoe so special? I'm so very glad you asked.
This shoe was introduced as one of their first for the "high mileage runner" and clearly has a loyal following for a stability shoe.
With the slightly higher heel to to ratio, it's especially ideal for runners who have Achilles Pain or ankle pain while running, along with overpronation, because it will reduce the stress on those areas.
While I am not a stability shoe runner, I do so love to give you all the details so I have slipped my feet in to these for multiple models from the 23 to 27 to 29 to give them a whirl.
ASICS GEL Kayano 29 Review
If you were a fan of the Kayano 28, they didn't do any major overhauls with this version, just a few tweaks that they believe will make it even better. I think that has been key to the longevity of this shoe.
They keep the changes minor with each iteration (which also means you can buy the older models for WAY LESS and know they are good).
The basic details to help you see what this shoe is about.
Weight: 10.5 oz mens, 9.7 oz womens (slightly lighter than previous model)
Drop: 10 mm
Overpronation (foot rolling inward), stability shoe
Good for low arches or flatter feet
Heel locking system that helps keep your foot in place
Gender specific features (a huge feature!)
Felt true to size
Likely because it's a stability shoe this is a slightly heavier shoe and obviously more firm.
The ASICS Gel-Kayano 30 will be coming out in July of 2023.
Is the Gel-Kayano 29 for overpronation?
Yes. It's absolutely a stability shoe.
The design of this shoe is going to help those running with flat feet or who tend to overpronate. This means the shoe is going to feel a bit firmer to provide that support on the inside of your foot to keep it from collapsing inward.
Style
You can find the newest Kayano on Zappos in a variety of colors and sizes. Personally, I went with the Techno Cyan/Sunrise Red knowing that red is supposed to make you run faster. :) I'll take any advantage I can find.
But of course you don't have to be as flashy, it's also available in these colors:
Black/White
Deep Ocean/Cherry Tomato
Electric Blue/White
Metropolis/White
Midnight/Lime Zest
Sheet Rock/Amber
White/Deep Ocean
White/Velvet Pine (if I were ordering…ya this one is cool)
Style wise you are getting a really traditional looking running shoe. So nothing super fashion forward, just a shoe doing it's job.
I've told you this before, but I LOVE ordering from Zappos because not only do they tend to have more comprehensive information on shoes than you'll often find on the brand website, but fast, free-shipping for members and 365 return policy just makes it easy.
Overall Fit
My first steps in this shoe made me think of the word soft and I was SHOCKED. Stability shoes aren't supposed to be all comfy, at least that's what I always think from having tested them for over 20 years of running.
It felt like great cushioning under my foot, in the heel and on the tongue. In fact, the 29 uses their Flytefoam Blast+ which is reported to be 15% lighter, 15% softer, and have 12% more bounce. All right, I'm sold.
The heel locking system could definitely be felt, which is appreciated as I'm always changing my running shoe lacing to get more heel control and prevent blisters.
Starting with the GEL Kayano 27, Asics really started to implement some gender specific changes. And those who want a stability shoe should be extra happy. Men and women don't have the same foot structure, it's why brands have a mold of each shoe in men's and women's.
Unfortunately in the 27 and 28 that meant the women's shoe was a 13mm drop to the men's 10mm. That's a big difference which has been corrected in the Gel-Kayano 29!
So the biggest updates from the Gel-Kayano 28 to the 29:
Eliminating the additional 3mm drop in women's
Changing to the Flytefoam Blast+ for less weight
Slight change to the heel collar for a snugger fit
Availability
You should be able to find the ASICS Kayano 29 at any of your local running stores. It's a hugely popular model that is going to be carried.
You can also find it online and as noted with some discounts if you look for the 28.
Who Needs a Stability Shoe?
The first goal is always to ensure there isn't a muscle imbalance or weakness in your hips or glutes causing your foot to roll inward when you land. Once that has been ruled out, a stability shoe can help to prevent knee pain, hip pain and a number of other issues.
Is the wear pattern on the inside of your shoe more than elsewhere?
When standing in your running shoes do you notice your foot falling inward?
Do you have low arches or flat feet?
Looking for more reviews to find the best things for your run?
Checkout our full page of my must have running gear reviews and guides to save you time searching and money! I share what's worked for me and fellow runners, along with what wasn't worth the price tag.
A few common requests for running accessories:
More gear you want to know about? Let me know.
Other ways to connect with Amanda
Instagram Daily Fun: RunToTheFinish
Facebook Community Chatter: RunToTheFinish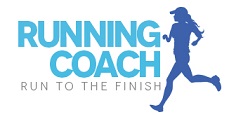 Sign Up to Receive a Weekly Newsletter with Top Running Tips and Laughs