When I first started running marathons, I had a lot of friends declare they didn't care what their time was…as long as they beat Oprah! Every single time I laughed and inwardly pondered what is it about Oprah specifically that really fires people up and makes them believe it's a MUST goal time. Something about celebrity marathon times!
Remember, it's not like we're talking about 60 year-old Oprah who prefers to spend her days in the garden.
She was quite fit at that point, age 40 in 1994 and completed the Marine Corps Marathon in 4:29. That's a darn fine first marathon time. Mine was 4:17, so I guess I win the beat Oprah prize…do I get a shirt? And is it wicking?
Celebrity Marathon Times
That ongoing discussion made me wonder how other celebrities stack up and why we don't have the same "must beat them" attitude…why do you think that is??
The New York City marathon tends to be the yearly race where we see a slew of celebrities pop up attempting their first marathon. Not only is it a big stage and often close to home for them, but it provides an opportunity usually to raise money for charity.
I love anything that helps introduce running to more people, so hey bring on the celebrities!!
But we never hear about their training, just their sudden magical appearance at the start line…so how do they end up doing?
Going from Last to Mid Pack
I met Bill Ransic before running NYC in 2013, so let's start there! Bill intentionally started the race in last place, earning money for every runner he passed on his way to a finish time of 4:57.
His previous marathon in 2001 in Chicago was 4:31 and he did talk about putting in significant training to do his best.
The Non-Training Runners
In 2013, Pamela Anderson also did a marathon for charity, but her longest run before the race was 12 miles, yet she finished in 5:41 which goes to show the power of mind over body.
She's not alone in this last ditch effort to run a race, but not everyone is quite so open about it.
Celebrity Marathon Runners
Other celebs who've crossed 26.2 off their bucket list and their finish times. You know around here we don't care if they ran a super fast race or walked the whole thing. It's genuinely impressive when anyone completes a marathon!
Most of these runners did the NYC marathon or Boston Marathon, maybe because they could so easily get entries, likely because they did it with an associated charity and it's a huge awesome race.
And sorry folks I don't consider all the Bachelor's who have run marathons celebrities, so not on this list!
Lance Armstrong 2:46
Bryan Cranston: 3:20
Gordon Ramsey: 3:30 – (he's also an avid triathlete)
Natalie Morales 3:31
Abby Wambach: 3:44 (did she wear her gold medal to run??)
George W Bush: 3:44 (pre-presidency)
Ed Norton: 3:48
Ryan Reynolds (hubba hubba) 3:50
Natalie Dormer 3:50 (for all you Game of Thrones fans)
Marcus Mumford: 3:53
Anthony Edwards 3:55
Pippa Middleton: 3:56
Chelsea Clinton: 3:59
Will Ferrell 3:56
Willie Geist: 3:58
Sarah Palin 3:59
Bobby Flay 4:01
Sean Astin 4:04
Terri Hatcher 4:06
P Diddy 4:14
Karlee Kloss: 4:14
Alanis Morrisette 4:17 (she also used to be an avid triathlete)
Mario Lopez 4:23
Ethan Hawke: 4:25
Lisa Ling 4:34
Shia Lebouf: 4:35
Drew Carey 4:37
Al Gore 4:58 (while still VP)
Richard Branson: 5:02 (Virgin became the main sponsor after he ran the London Marathon)
Teri Hatcher 5:06
Tiki Barber 5:14
Katie Holmes 5:29
Rob Riggle 5:33
Alicia Keys: 5:50
Freddie Prince Jr: 5:50
Al Roker: 7:09 (possibly the most impressive to me. This takes dedication to stick it out.)
When I started training, I just started running every day, which you shouldn't do. I learned that lesson the hard way by getting a stress fracture. — Actress Sophia Bush – She did not go on to run a future marathon.
I love the money they raise, but I hope in the future there's a little more prior to the race about their training to help everyone really understand what it takes to go 26.2.
I also notice that MOST of them are 1 and done, which makes me wonder about the training.
For example, Kevin Hart ran the NYC in 2017 and made it clear he was putting in the time and training (along with a little lightheartedness)! His efforts netted him a 4:13.
I have a HUGE announcement. That's right people, I'm running the #NYCmarathon. That's my #moonshot. What's yours? pic.twitter.com/gVUtvBVDpq

— Kevin Hart (@KevinHart4real) July 29, 2017
Same props to Al Roker and Willie Geist, who I know shared pieces of their training which helped people to see it was about the entire process and not just race day.
"Running is my meditation, my therapy, my time to rock out and even my time to pray" – Natalie Morales a multiple marathon finisher.
Oprah's Marathon
I think what started as Oprah herself saying "if I can do it, anyone can do it" inspired many of her followers to begin running…then slowly began shifting in to a different mindset of "I just want to beat Oprah's time."
In other words, if she can…seemed to take on a meaning that Oprah as unfit or unhealthy. Again from this photo you can see she was in great shape, working with a trainer and didn't slack on the work it took to cross that finish line.
Oprah's marathon time was 4:29.
That's right in the middle of the pack and a very respectable time.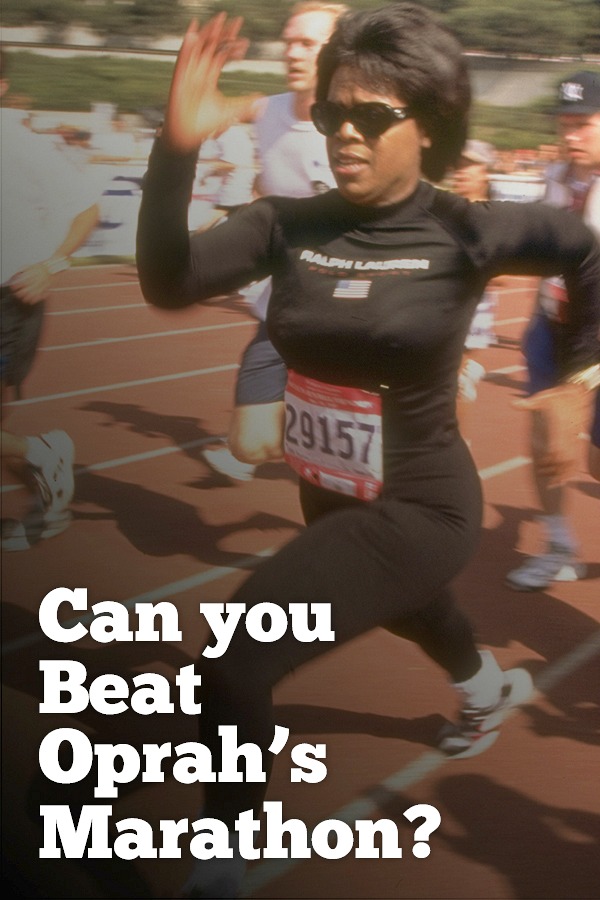 Maybe it's simply because because she was the first celebrity to shine a light on the marathon and prior to her the only standard runners had was that of a Boston Qualifying time.
She created a more realistic time for many first marathoners and at least gave them an idea of what they might achieve.
Thus, she became the every man/women time to beat.
"When the attitude simply becomes to finish, that attitude becomes pervasive," says an old marathoner.

"The marathon was once this incredible challenge, to finish it and to finish as fast as you can. I just think there's a mind-set out there about the marathon, and it's a different mind-set from 25 years ago." — from Salon
There's something intriguing to us about following celebrity runners, shoot about following the minutia of their lives in general.
I think for runners, we know what it takes to put in the time, slog through long runs on a busy schedule and mentally push through those final marathon miles…so suddenly these celebs are just like us!
But not totally like us, so we love to know that even if we'll never be on a magazine cover with them, we can beat them on race day!
Plus should we ever find ourselves in a quiet elevator with them, it won't be weird to start a conversation, we'll just ask how they're running has been going or the best place they've run and probably become best friends from there.
All right now, that you've gotten motivated, how are you going to put it to use?
What do think drives the beat Oprah mindset?
Any other celebrity marathon runners you followed?
Other ways to connect with Amanda
Instagram Daily Fun: RunToTheFinish
Facebook Community Chatter: RunToTheFinish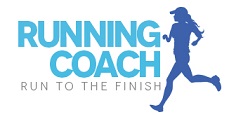 Sign Up to Receive a Weekly Newsletter with Top Running Tips and Laughs