A running belt allows you to carry your essentials like a phone, keys, and water while keeping your hands and pockets free for the run. And the best running belt is the one that can do all that without any bouncing or discomfort.
Growing up we had fanny packs. A handy way to carry all the things on vacation, while keeping your hands free. Turns out runners need something similar called a running belt!
Only it's designed not to bounce, to be far more durable, carry your water, your energy gels and of course your smartphone in a pocket where it won't get drenched by sweat.
Running belts for marathons or trail running come in a variety of styles. This is largely determined by how much you want to carry and how you want it to fit, then impacted by the design, materials and size.
While I tend to be partial to a running hydration pack, many runners prefer the belt because they feel like it makes them less hot or they simply like the access to different things.
If you've always been confused about whether or not you need a running belt, or what to even consider when getting one, I have you covered!
In this article, you'll also learn what exactly a running belt is, what's the difference between a running belt and a fanny pack, as well as the top running belts by category.
What is a Running Belt?
A running belt, or a 'jogging belt', is a dedicated storage solution for your smartphone and other gadgets that allows you to run with your hands-free. NOT to be confused with an aqua jogging belt, which we've also discussed.
These belts come in a variety of styles and sizes. Everything from your phone to water bottles and even money may be stored in them.
The belt's overall purpose is to keep these items safe while freeing up your hands. The top belts do this while minimizing bounce and providing user-friendly designs that allow you to quickly reach your phone or other accessories without the need to stop mid-run.
Running Belts vs Fanny Packs
Running belts are designed specifically for people who need to carry items while running or doing other cardio activities such as hiking or jogging.
Fanny packs, on the other hand, can definitely be worn during such activities, but they're not designed for this purpose. This leads to certain issues as it's unable to meet the unique demands of people during cardio activities.
For this reason, you'll find that fanny packs are usually bulkier than most running belts and tend to only have one large pocket to store items.
This isn't really ideal for anyone that's running, since you'll have to come to a halt every time you need to dig through to find what you're looking for.
Running belts are designed with runners in mind. With different zippered pockets and areas to store things, they're a lot handier to store items such as smartphones, keys, energy gels, etc.
Plus, it's usually made of material that won't chafe and even comes in sweat-wicking material which is ideal for runners.
Why Consider Buying a Running Belt?
A running belt is the most practical, low-profile, and ergonomic way to carry your belongings when you go for a run.  Honestly, even my favorite running tights with phone pockets, can't hold all the things I need once the miles get long!
It's not always practical to hit the road without keys, ID, and a smartphone, even though you might want to ditch most of them when you're out and about. A running belt is an easy way to carry all of that in one place.
Even if your shorts or pants have pockets, they may be sufficient for basics like you need to use a key to get into a house or car, have ID on you in case of an emergencies, or listen to music or a podcast.
But when you add in water, gels, needing to stuff those gloves or beanie as you get hot…it's not enough space for longer training runs or trail races.
What to Look for in a Running Belt
When trying to find the best running belt for you, there are certain things to look for. Here are the things you need to consider when making a purchase:
#1 Size
Consider what essentials you'll need to take out on your run or race, and then look for a belt that's big enough to store them. For a race, you'll probably need a bigger belt than for a short run.
Some of the bigger iPhones are usually not considered standard size, so double check to make sure they fit as well.
#2 Fit
The ideal running belt is one that fits tightly around your waist and lies flat against your back. This will ensure it minimizes any movement during your run.
Also, make sure it doesn't scratch against your skin and doesn't lead to excessive chafing while running.
#3 Weight
Running belts are designed to be lightweight, but if you're planning on wearing one during a long-distance run or race like a marathon, the lighter the better.
#4 Material
The material matters, especially if you're running in particularly hot weather, or tend to sweat a lot. Consider a breathable, moisture-wicking material. It'll allow heat to escape and won't overheat you.
If you plan on running in rainy conditions, it's advisable to look for a water-resistant material to protect your items. Just know this tends to increase the cost and make it less breathable, so you could feel hotter wearing it.
#5 Access
One of the top goals of a good running belt should be that the items you need should be accessible when needed, especially during a race.
The last thing you want is to come to a full stop every time you need something from your belt. So, look for a belt that gives you quick access to things on the move.
Bonus points if it has gel loops on the waistband for quick access to your energy gels during a race!
#6 Hydration Volume
Some belts come with pockets to store mini water bottles, which come in handy during longer runs or when you're running in a race where you need to carry water.
Checkout the different amounts each of the belts below will allow you to carry. For really hot humid runs, you obviously want to take more. Same goes for trail running where you don't know what could happen.
What's the Best Material for a Running Belt?
When determining what type of material your running belt should ideally be made of, consider the conditions you run in on a regular basis.
If you have to deal with rain often, something that is made of water-resistant material rather than weather-resistant material will protect your items a lot better.
If you're concerned about sweating, belts made of materials like polyester or that employ mesh-style textiles will keep you cool. It's also a plus if the belt can be machine washed to remove the residual odor of a long, hard run.
What's the Best Running Belt for Runners?
Every runner is different and, so, the best running belt for you will largely depend on what type of runner you are and the types of runs you plan on using your running belt for.
No matter what you're doing, you'll need something to keep your things from moving around while you run.
For shorter runs, a low-profile option will keep the extra weight down while still providing a place to hold your phone, keys, and cards.
If you plan on spending a lot of time on your feet, you'll want something with a larger capacity for carrying items that will help you refuel, such as energy gels, snacks, and, of course, water.
Some belts have space for water bottles, while others let you carry flasks that fit closer inside the belt. This keeps your gear closer to your body and stops it from moving around too much.
On race days, it's also worth investing in a belt that stores gels outside of the pouches, making them quicker to grab rather than frantically searching for them while attempting to maintain your pace.
In short, it's definitely personal preference, but there are a few things to consider:
Figure out how much you truly need to carry (no need to weigh down the belt with extras)
Determine if you need to carry water or just items
Look for an adjustable belt or multiple sizes to ensure it's going to truly fit you
Ensure the material is breathable and hopefully lightweight
Ease of access is the last, but a super important piece. How quickly can you get what you need while running?
9 Best Running Belts in 2023 (By Category)
With so many different options for hydration belts and things to simply carry your phone, I've broken them down in to different categories to help more quickly find what you need.
Any prices listed were at time of publication, sales most definitely happen!
Best Budget-Friendly Running Belt
In general belts tend to be cheaper than hydration packs for running. I'm a fan of buying the thing that will fit well and last the longest, but sometimes you just need a quick fix.
**Where noted that it fits most phones this is usually not referring to an iPhone MAX, but the standard sizing.
If you're looking for a running belt that gets the job done and doesn't cost a lot, then this is the one for you!
It's available in three sizes and keeps your belongings close to your body while keeping you comfortable. Each of the two pockets can hold a 10-ounce water bottle, and the phone pocket fits most iPhones and Android phones.
There's also a pouch big enough to hold your ID and credit cards, as well as a slot for your earphone cord.
With two side flasks and a front pocket that will fit your phone, this low investment hits the highlights! It comes in three sizes to fit waist sizes ranging from 15 inches all the way up to 50 inches.
Why Buy This Running Belt:
Affordable option that works well, especially for new runners not looking to invest a lot
It comes in a unisex design made with a reflective material
This belt can carry up to 20 oz of water (other similar budget options only allow you to carry 12 oz of water)
The two bottles are included in the price
Loop next to the bottle to put an energy gel
Extra slot in the pouch for credit cards
Made of neoprene, so while its breathable, it could be warmer than some others.
Best Trail Running Belts
Trails simply require us to carry a little bit more. There's fuel, hydration, emergency items, just in case I get lost items, extra tissues and way more fuel.
I actually came up with two options here because I like them both equally depending on your needs.
The Camelbak Ultra Belt has an ingenious design that prevents annoying bouncing regardless of how many items you stuff into its pockets. These feature a front pouch with a zipper and a large, adjustable pocket on the back.
The back pocket can fit a 17oz soft flask and can be tightened so that even when the flask is full, it won't bounce around. There are also drop-in side pockets and an additional drop-in pouch behind the zippered front pocket.
Why Buy This Running Belt:
Don't let the slim design fool you, it packs a lot
17 oz collapsible flask fits in the pocket and gets smaller over the run, saving weight and space (included)
3D Micromesh is super breathable to keep this pack from feeling as warm on the body
Multiple sizes means fitting waists for more accurately
Also includes back loops to carry trekking poles if needed
This running belt was designed for long, hot days on the trail and features a low-profile, spacious pack that comes with two 16.0-ounce bottles that's collapsible. That's a total of 33.8 oz in just two flasks!
The compression waist belt it comes with provides a nice, adjustable fit that's both secure and breathable. There's also a weather-resistant zip pocket that can easily fit your phone and some energy gels, and the low-profile front pocket is perfect to hold a key.
If a large water capacity is what you need, then you can't go wrong with this running belt by Ultimate Direction. It's adjustable and can fit waist sizes of 26 to 40 inches.
Why Buy This Running Belt:
This running belt has the most water carrying capacity that I've seen at 8 oz in two collapsible flasks
It has an additional bungee cord system for you stash a top layer
One size with an adjustable belt
Weather resistant keeps your phone dry in a wet run
Slightly smaller Mountain Belt won't carry as much water, but gives you a large pack for your energy bar, phone, key, emergency essentials, etc.
Best Running Belt for Marathons
Now we're getting in to what belt is going to make it easiest to carry water, gels, possibly different types of hydration (i.e I like having both my Tailwind nutrition and water).
This is really great for long runs or races like the Chicago marathon and few other large ones that allow belts, but not hydration packs.
If you're looking for a running belt that'll stay in place and won't distract you during your next race, then this is the one for you.
This Nathan Sports Peak running belt comes with a large 18 oz flask with a push and pull race cap that makes it easy to use during a run. The angled bottle holder also allows for an easy one-handed access that's super convenient.
The extended side panels fit great around the body and the reflective details make it versatile enough to use it while running at night or during the early morning hours.
Coach Stacey from our team wore this in Chicago and thought it was a great fit. It's adjustable and can fit waist sizes of 26 to 44 inches.
Why Buy This Running Belt:
Carries 18 oz (flask included)
Easy to quickly grab water and replace it while running
Compartments on side for quick access to your fuel
May not be super comfortable with a large phone since the pocket is on your side where it curves
Most runners have said it's truly bounce free with the velcro closure
This is one of the best running belt for marathoners if you're looking for something that's not too expensive but has a ton of water capacity (up to 40 oz!) and a lot of storage space.
It comes with 4 water bottles that each hold 10 oz and are cap free, so all you need to do is squeeze and drink without a lot of fuss.
It's designed to stay snug against you as you run, and doesn't bounce around as much as many other hydration belts on the market which is great, especially for that capacity! You can wear it front facing or back facing. Plus, it's a unisex design.
Our group Registered Dietitian Serena Marie opted to wear this belt for Chicago and was also a fan. She notes it's not the most expensive or even attractive, but it did the job.
Why Buy This Running Belt:
4 bottle holders which can each hold up to 10 oz (included)
Bottles only need to be squeezed for water (great if you want to give some to the pup)
Enough storage space for your phone, just needs to be shoved in to remain tightly in place
Rear pocket or front pocket, the belt is designed to be worn whichever direction feels best
Belt fits waist sizes in a wide range due to how it can be tightened and worn
Best Running Belt for for Carrying Phones
When hydration isn't the concern and you just need something to carry your stuff, there are belts for that too.
This running belt from Lululemon, a company known for its premium leggings, is a good option if you prefer a slim, lightweight design. It has an adjustable strap that can accommodate waist sizes ranging from 26 to 50 inches.
A zippered, stretchy pouch on the back protects your phone, while the two drop-in pockets on the sides can hold your key, credit cards, and some quick fuel.
The soft Ultralu fabric from Lululemon is breathable and wicks away sweat, keeping you dry and chafe-free.
And of course, by virtue of being from Lulu, this is going to be one of the more stylish waist packs we runners can find.
Why Buy This Running Belt:
Lightweight and breathable lycra
Two sizes with an adjustable belt, Unisex
Clip for keys to double ensure they aren't lost
Zipper pocket for your basics like a phone
Side drop in pocket to make gels easier to grab
For runners who want a comfortable, versatile way to carry their essentials, the FlipBelt has been a game-changer.
You can easily reach your phone, gels, and other necessities from any of the three openings in the bag's continuous main compartment. Also, the zippered pocket is a great place to store other valuables you may want to carry.
It comes in seven sizes that fit waists from 18 to 48 inches. It stretches and pulls on like a pair of pants, so you can wear it wherever it feels best on your waist.
When you hit the road, the belt does not move, ride up, or bounce in any way. It truly features a sleek and streamlined design.
The FlipBelt is constructed from a high-quality, breathable Lycra fabric that wicks away sweat and moisture to keep you dry, comfortable, and chafe-free. It is available in a wide range of colors, from dark neutrals like black and gray to bright ones like yellow and aqua.
I have indeed worn this belt for a number of half marathons. Then my husband stole it and he now wears it for races and training.
Why Buy This Running Belt:
Easily fits an iPhone, plus plenty of other gels
No worries about anything coming out of the belt
Love that you can balance out things in front, sides and back
Never felt it bouncing
Different sizes
I did run in to issues with it working up my hips and then sitting around the middle of my body. Possibly I needed to find a tighter belt?
As you can see here, it's so thin that David wears it under his shirt and no one even knows the flip belt is there.
8 BONUS: If you want something that fits like a FlipBelt, but allows you to carry some water there is a new option. It's called the CrosFace Universal Hydration Belt. The two flasks are included.
SPIbelt has been a market leader in the running belt industry for many years and is best known for its affordable, high-performance running belts.
This SPIbelt may appear small, but it expands to hold a large smartphone, keys, energy gels, and other small personal items securely. It also has a weather resistant pouch and zipper to keep things dry while you're on the go.
The SPIbelt is designed so that it does not bounce or move around while you're running. It adjusts to fit waist sizes ranging from 24 to 58 inches.
Tons of running friends LOVE this zippered belt, but personally it was never a good fit for me. The pocket being only in the front make me feel like it was bouncing or just dropping in front.
HOWEVER, I also tried it WAY back when they first came out and I know much has changed.
Why Buy This Running Belt:
Super light weight because there is so little to it.
They also now have easy to clip on flasks, which are going to make hydration easier.
If you place your large phone in the pouch, then place it on your low back there's more chance of bounce free.
Many folks like to pin their gels to the outside of the belt for easy grabbing during the race.
How to Wear a Running Water Belt?
When looking through the options above, it's helpful to understand what you need in a belt and how it should fit.
Here's how to wear your belt for the best experience.
You may want to tuck your shirt in to your running shorts before putting on the belt
Loosen the belt and place it just along your hip bones (we don't want it higher placing pressure on the stomach or lower where it could slide down)
Or STEP in to your snug band belt
NOTE: I've seen tips to place it at your belly button, but for many that is too high to sit comfortably and again can place pressure on the stomach.
Belt should be snug, but not so tight that it hurts or restricts movement. The goal is to prevent chafe from the belt moving up and down or side to side.
You may find the belt fits and stays in place better when you distribute weight more evenly.
Double check that your water bottles are closed tightly before inserting (ya I've gotten myself wet numerous times)
Do a little dance to ensure it's snug, adjust if needed
Get running
Looking for more reviews to find the best things for your run?
Checkout our full page of my must have running gear reviews and guides to save you time searching and money! Sharing what's worked for me and fellow runners, along with what wasn't worth the price tag.
A few common requests:
Other ways to connect with Amanda
Instagram Daily Fun: RunToTheFinish
Facebook Community Chatter: RunToTheFinish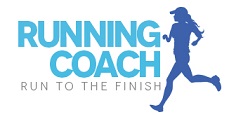 Sign Up to Receive a Weekly Newsletter with Top Running Tips and Laughs