Are you one of those runners who refuse to let a little rain get in the way of your training? If so, then you know the importance of good rain running jackets. Not only can one protect you from getting soaked to the bone, but it can also help regulate your body temperature and keep you comfortable throughout your run.
But with so many options on the market, it can be overwhelming to choose the right one.
Do you go for the most expensive jacket with all the bells and whistles, or do you opt for a budget-friendly option that gets the job done? And what features should you be looking for?
As a long time runner and running coach who has trained in all kinds of weather conditions, I've tested out my fair share of rain running jackets. In this article, I'll be sharing my top picks for the best rain running jackets on the market, as well as the features to look for when choosing the perfect jacket for your needs.
So, whether you're a seasoned runner who's tired of being caught in the rain, or a newbie who's just starting out with running in the rain, this article has got you covered (literally). Let's dive in and find the perfect rain running jacket for you!
Do You Need a Waterproof Running Jacket?
Super important to know if you buy a waterproof or water repellent (water resistant) jacket!! They are different.
A waterproof jacket is designed to completely block out water, even in heavy rain or snow.
It's made with a specialized waterproof membrane or coating that prevents water from penetrating the fabric. This means that a waterproof jacket will keep you completely dry in wet conditions, but it may not be as breathable as a water repellent jacket.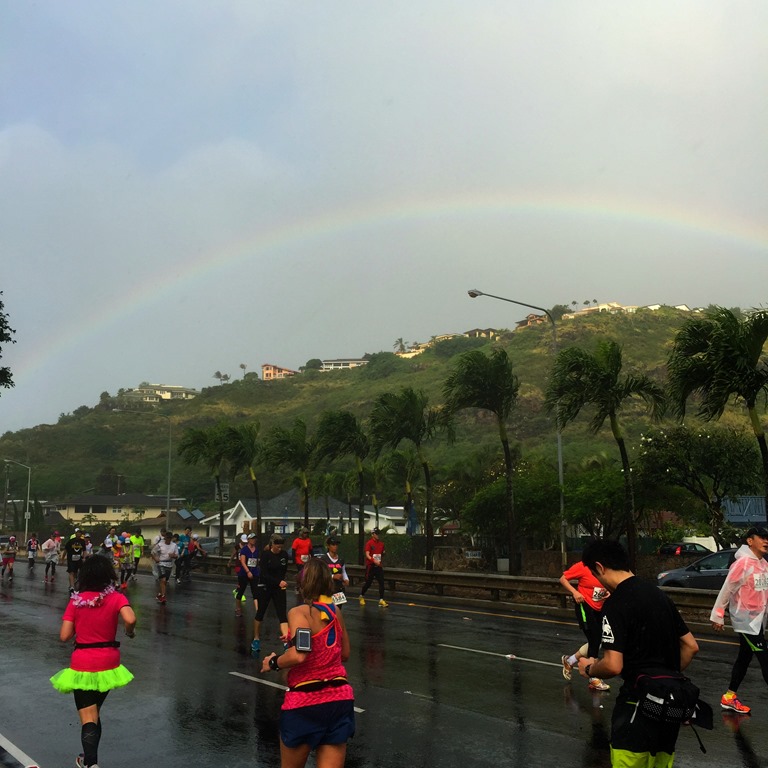 On the other hand, a water repellent running jacket is designed to repel water, but it is not completely waterproof.
It may be made with a durable water repellent (DWR) coating or a water-resistant fabric that can withstand light rain or drizzle, but it may not be effective in heavy rain. A water repellent jacket can be more breathable than a fully waterproof jacket, but it may not provide as much protection in wet conditions.
When deciding between a waterproof jacket and a water repellent running jacket, it's important to consider the conditions you'll be running in. If you live in an area with frequent heavy rain, a waterproof jacket may be the better choice. If you're more likely to encounter light rain or drizzle, a water repellent jacket may be sufficient.
In either case, it's important to look for a jacket with good ventilation options to prevent overheating and discomfort during your runs.
7 Best Running Rain Jackets
Running rain jackets have come such a long way in just the last few years. Creating things that have better breathability to really help you stay dry without overheating.
Here's one thing you will quickly notice…waterproof is going to cost more than water repellent! As always with gear like this, I think of it like a running watch that should last me years and years, not 500 miles like shoes.
This has been one of my top recommended pieces of running gear for the last 5 years I think! It's light enough to be worn through all the seasons and provides enough water resistance for a light rain (or snow!).
I've run in this jacket for hundreds and hundreds of miles with a hydration pack and even in hail! It's been extremely durable for the light material.
The front pocket isn't large, but you can squeeze a phone in to it and being snug enough that it won't then bounce around while you run. So if you don't pull your phone out much, this has been a great option for me on some wet days.
I'm not going to lie the price point feels high, as someone who watches dollars. BUT once I averaged it out over lasting years…totally worth it.
$240
Water repellant
2 Colors
Heading to London the forecast was very, very wet. So I realized that my water-repellent jacket might not fit the bill for long walks without ending up soggy and thus it was time to level up with the waterproof option.
Immediately you can tell the fabric is thicker and going to provide more protection. Again the thicker it gets, the warmer it feels to wear.
The toggle hood is easy to keep in place and the front pocket is super large so that you can pack this puppy away easily. Then you can toss it in your pack or back in your suitcase without it taking up hardly any space.
After finding out that a $20 rain jacket from Wal-Mart left David sweating like he was in a sauna, he gladly accepted this more breathable jacket! It's become a go to piece for him, especially when it's cool at all as it does provide more warmth.
This is not as lightweight as some of the others mentioned below and that's reflected it in being about $100 less. It's not a thick jacket like the Lulu mentioned below, but not an ultralight.
Regardless, it is going to keep you dry! It also has a vent along the back, to help release heat. Though I admit this is often blocked from a backpack or hydration pack, so maybe doing less than it's designed.
The toggle hood made it easy to keep in place and the zipper front pocket is large enough to hold your phone! Or technically to pack the jacket in to, but for me that's a lot like getting the sleeping bag back in a bag.
Looking at all of you that enjoy trail running because that's who they thought about when creating this piece. The athlete who is going to be out there for hours and needs protection, but needs it to remain as light as possible to carry and wear!
They've kept the specs on this pretty light, but here's what I know…their elite athletes are using it and that says a lot about both durability and being a great breathable material.
It's got a tiny little bill to semi protect your face, the taped seems are designed to ensure no chafing and the toggle is quick and easy to use on the hood.
Probably one of the best rain jackets in terms of having a waist and not just a big boxy fit. For some of you that's not a concern, but let's be honest for some of you it absolutely is! You feel good when you look good!
This jacket will be similar to the On Weather jacket where it's going to be great for a variety of seasons (though probably less ability to layer under this jacket). It's not designed to keep you perfectly dry in the rain, but it's going to do the job on a drizzly grey day.
I don't find that the hood on this is going to stay in place as well. So it may be good to wear a hat, pull the hood over that and get a little friction to hold it in place.
You'll also find hand pockets, which are not on many of the other jackets.
All right, this one wins in the convenience space for me. Not only does it pack down, but then you could strap it across your body to carry. No more tying things to your waist and having them continually slip down your hips as you run!
Toggle chords on the hood will keep it in place and a snap means you can also roll it away so it's not flapping around behind you if that's bothersome.
I'd say this falls in line with the Nathan Jacket, where it's not super thick like a winter jacket, but it's not top of the line ultralightweight. It's absolutely going to the job for most of us!
If you live in the Northwest and find yourself running through a lot of very wet winter conditions, this might be a go to piece. It's heavier than many of the other options and thus going to help keep you warmer in that very cold rain.
I like the zippered back pocket as a place to keep my phone. Because let's be honest even if my phone is supposed to be ok in the rain, I'd rather not find out! Placed at the back in this slim fit jacket it's not going to bounce around too much. Though I should note there is also a front chest pocket available for easier access.
Sleeves also have the thumbholes which help to keep them pulled all the way down on your arms.
Also a fan of the reflective pieces on this jacket and the cinchable hood, which I'd use along with a hat.
Arc'teryx used to have a SUPER light trail running jacket that is often recommended, but it wasn't very durable. And at the price point, I think that's why it's no longer available on their site. They do have plenty of other top notch options, as do Patagonia and The North Face.
I definitely could have included more of those, but tried to keep the budget lower on as many of these as possible to give you some ideas of the best running jackets for the rain that won't break the bank.
Just remember to make a conscious choice of waterproof fabric if you really want to be truly dry and not mostly protected.
Rain Running Jacket Features
Let's look at some of the key features and things to consider before adding to your cart! I can absolutely tell you that there is a massive difference in fit, feel and breathability across brands. So I'll give you some specific recommendations below as well to help fit your needs.
Waterproof and Breathable Material
One of the most important features to look for in a rain running jacket is the material it's made from. You want to make sure that it's waterproof to keep you dry, but also breathable to prevent you from overheating. According to a study published in the Journal of Sports Sciences, breathable fabrics can help regulate body temperature during exercise, leading to better performance and reduced risk of heat stress.
Here are some of the common technology names you might see brands refer to:
Gore-Tex: Gore-Tex is a popular waterproof and breathable fabric that is often used in outdoor apparel. It's made up of a membrane with microscopic pores that are too small for water droplets to penetrate, but large enough to allow sweat to escape.
eVent: eVent is another waterproof and breathable fabric that is commonly used in outdoor clothing. It uses a patented Direct Venting technology that allows moisture to escape while keeping water out.
Pertex Shield: Pertex Shield is a waterproof and breathable fabric that uses a microporous coating to keep water out while allowing moisture to escape. It's often used in lightweight rain running jackets due to its packability and durability.
Polartec NeoShell: Polartec NeoShell is a waterproof and breathable fabric that is designed for high-performance outdoor activities. It uses a membrane with air-permeable technology that allows heat and moisture to escape while keeping rain out.
When looking for a rain running jacket, it's important to check the materials used and make sure they are designed to be both waterproof and breathable. This will help keep you dry and comfortable during your runs.
Ventilation Options
In addition to breathable fabric, look for a jacket with ventilation options like pit zips or mesh panels. These features can help increase airflow and prevent you from getting too hot and sweaty during your run.
If a waterproof jacket is keeping water out, that means it can also be trapping body heat in, so vents can help with thicker jackets.
Adjustable hood and Cuffs
Another important feature to look for is an adjustable hood and cuffs. This can help you customize the fit of your jacket and prevent rain from getting in through the sleeves or around your face.
These often look like little toggles or velcro areas.
Reflective Details
If you're running in the rain, chances are it's also dark outside. Look for a jacket with reflective details to help increase your visibility to drivers and other pedestrians.
A study published in Accident Analysis and Prevention found that wearing reflective clothing can significantly reduce the risk of being involved in a pedestrian-car accident. And running in the rain, we know means roads could be slicker or drivers simply not able to see as well.
Lightweight and Packable
Finally, you want to look for a rain running jacket that's lightweight and packable if you'll be doing a lot of trails or know you like to shed layers. It's also easier to pack for travel.
A study published in the International Journal of Sports Medicine found that wearing heavy clothing during exercise can increase the perceived exertion, which can lead to decreased performance. So you'll notice that many of the new rain jackets I recommend are INSANELY light and thus perfect for many seasons.
Looking for more gear reviews?
Other ways to connect with Amanda
Instagram Daily Fun: RunToTheFinish
Facebook Community Chatter: RunToTheFinish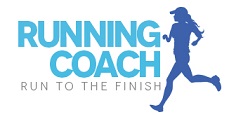 Sign Up to Receive a Weekly Newsletter with Top Running Tips and Laughs