Are you looking for a flat fast course? People that are the nicest? Post race food that rocks? A fun race vacation? Great, let me give you the full low down with a review of the Bayshore Marathon, Half Marathon and 10K.
One thing to know is this extremely popular race sells out quickly! Registration opens on December 1 and right now races are capped at: 3750 for the half, 2500 for the full and 2250 for the 10K.
While I ran the 10K, we a meet up of Run To the Finish runners and had all the distances covered! That gave me some great insight in to watch each course holds and what you need to know.
First let's go through some of the basics.
Bayshore Marathon Race Info
Some of the key facts to know about this Traverse City, Michigan race.
Marathon start 7:15
Half and 10K start 7:30
SUPER flat course (except half marathon, see below)
Very pretty run along the water with off and on shade for the duration
Packet pick up is Friday night 5-9PM or pre-race 5AM-7AM (not recommended)
You can do bag drop at packet pick up, I'd actually recommend this
Tons of water stops
Tons of volunteers
6 hour cutoff for the marathon and roughly 5:45 for the half marathon make it a walker friendly marathon course
Course photographer only at the finish (at least for the 10K) and I'm not yet even sure how to find those, they aren't on the website
Not one of the best race medals – I tend to like keeping my bib over the medal so that's fine for me.
Short sleeve dry fit shirt in women's and men's sizes – again it's fine, but not why you're signing up
100% this race is something you do because it's flat, it's beautiful, there's good course support and people cheering along most of the course, and that finish line food!
Plus, have I said how nice the people are yet? I mean everyone commented on it!
Start Line Details
If you're driving, be prepared for a LONG line of cars to park at the high school.
Half marathon runners will need to take a shuttle to their start line. The last bus leaves at 6:20 and you definitely want to get there before because the line was super long for the shuttles since there is very little parking allowed at the half start.
Half marathon runners take a tarp or a throw away to sit on. You could be at the start line awhile and don't want to just be standing.
Take throw away clothes!!
There are no corrals.
If you'll be dropping a bag, take a look at the map. The bag drop is just outside the track near the finish line. This inside a fenced area, so if you don't get back off the track near the start line well before the start…you could be like the marathon runners we saw needing to jump a large fence.
Because there are no corrals, if you're planning anything below an 8 min pace get almost to the start line. This will save you some weaving and frustration of feeling like the first mile is just way to slow.
Bayshore Course
The course is super flat, minus a small hill right near the last mile. Because when isn't there a hill at the last mile! It's a Boston Qualifying course and based on the course, elevation profile and general anticipated weather, a very good option if you are seeking out a fast race.
The half marathon starts on a long uphill. Like a deceiving I'm done with this, oops no it goes up even more. If you just stay at a controlled effort, rather than going for goal pace here, you will easily make the time up through the remainder of the race.
Since the course goes through neighborhoods, you'll find tons of locals out with music and cheering. Based on the size of the race, I'd say it's darn good crowds.
Great views of the bay for much of the race. Plus tons of trees in bloom make for a pretty course.
Expect plenty of water stops and as always stay to the middle if you aren't stopping to keep your pace going
Horseshoe turn around for the 10K and marathon.
Consistent mile markers
Finish Line
All the courses finish together on the high school track. It's just about 200 meters on the track, but that soft surface feels so dang good.
One of the best post race spreads! And man is that a bonus, especially after a marathon.
Ice cream from Moomers was a big recommendation from locals and David was 100% impressed. They have a special Marathon day flavor with chocolate covered potato chips, but he was all about the black cherry. Meanwhile, I was gaga over the homemade cookies!!
We hung around until tons of marathon runners had finished so I could catch everyone in our crew and they still had plenty of food, which is what I like to see!
Local ice cream
Tart cherry juice (another big local thing)
Bagels, pretzels, chocolate milk
Homemade cookies
Gosqueeze pouches
Starbucks energy drink
The only thing you won't find at this finish is a specific photo area. I do feel like that's miss for them because it's like the best advertising!
Traverse City Race Vacation Tips
A few things I learned from our trip, that will help you enjoy yours!
Where to Stay?
I cannot say enough about the Cambria Suites hotel. Freaking nicest people ever, but also the location and amenities are race perfection.
There is a free shuttle to/from the airport. Shuttle will also take you and pick you up from downtown (1.6 miles)
It's walking distance to the start line/finish line (roughly .4 miles)
Walking distance to packet pick up (same place as start/finish)
Indoor pool and hot tub, on site restaurant (one of the top rated restaurants in town!)
Fridge and microwave in all rooms
WiFi Included
Things to Do in Traverse City
Whether you stay for a day or a couple days post race, there is plenty of fun stuff to explore. You'll also have some new friends to do it with!!
Wineries – yes this will get the attention of many
A little on the water time in a kayak perhaps
Lighthouses to explore
Sleeping Bear Dunes to climb
Walk Front Street to explore the downtown shops and restaurants
Head to Clinch Beach (you can walk across the street from downtown to it)
Checkout a bunch of ideas from the Traverse City Tourism Board >>
If it had been a tad warmer, we would have grabbed kayaks. But with a little rain, we ended up making a great day of it by grabbing eBikes from Brick Wheels! This is just a beyond stellar way to explore without tiring the legs or on tired legs.
First you can bike up the Tart Trail to see views along the water. Park for a bit to enjoy the beaches or keep going and you will move on to the Leelanau Trail. This is going to take you to some gorgeous tree lined paths and all the way up to Sutton Bay if you choose.
Since you'll have bike locks, you can stop along this trail as well to enjoy different little spots. We were quite enjoying cruising along at 20MPH and didn't make too many stops.
Instead, we biked back and headed over to The Village at Traverse Commons, another popular spot.
This large campus started out as an Asylum in the 1800's and in more recent years has been converted to businesses, restaurants and shops. You'll find a number of unique shops along the lower level and some fun restaurants. Additionally, there are some easy hiking trails to take you out in the woods to check out the Hippie Tree and the Cathedral of Trees.
Where to Eat in Traverse City?
When it comes to food, we at some seriously delicious stuff, but I think we know by now I am not your foodie queen. So I won't even attempt to give you recommendations other than you MUST checkout the Cherry Republic.
In the summer there is a massive Cherry festival and thus their local cherries are turned in to some insanely delicious food. David bought chocolate covered cherries and we both drooled for a LONG time at the cherry salsa's, cherry sodas, maple glazed walnut cherry trail mix and so much more. Darn that carry on bag because I wanted some!!
And so did everyone else, it's a hopin' store!
Two thumbs up on this race vacation spot!!
If you're looking for more destination race tips and tricks:
Other ways to connect with Amanda
Instagram Daily Fun: RunToTheFinish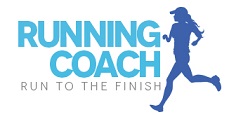 Facebook Community Chatter: RunToTheFinish
Sign Up to Receive a Weekly Newsletter with Top Running Tips and Laughs