In the 1970's America suddenly had a new found urge to move, which lead to a revolution in jogging. Until that point most runners were extremely fast and focused on the track, but suddenly a new wave of runners wanted a goal, enter the 5KM road race or 3.1 miles.
It's long enough to be considered an endurance event, taking away some of the fear of track racing, yet short enough not to require the training load of a half or full marathon.
The 5K is a popular race distance for both recreational and competitive runners. In fact, in 2018 there were over 2.9 million participants, which is actually a decline from it's all time high of 3.4 million in 2016.
It's a great way to challenge yourself and push your limits, especially if this is the first race you plan to take part in. Plus, it's the perfect distance to start your running journey (unless like me you just jump right to a half marathon, whoops!).
For beginner runners, the 5K distance is a perfect challenging endurance goal. While for experienced runners is a test of speed and strength. Honestly, it never really gets easier because you just keep working harder!
In this article, you'll learn: what the 5K race is, what the fastest 5K time record is, how professional runners achieve their goals, and how to improve your medium distance running skills, all while staying safe.
How Long is a 5K Race in Miles?
The 5K race is short for a "5-kilometer" race, which is:
5,000 meters (5000m)
5km
3.1 miles
5,468 yards
16,404.2 feet
12.5 laps on an Olympic-sized track
The 5K is actually not an exceptionally long distance. However, it's still similar to an intermediate-distance track race, making it sound scary if you're at the beginning of your running journey.
Before you jump in your carbon fiber running shoes and start warming up, get some inspiration from the athletes who left their names in history for setting the world record for the fastest 5K time.
A little throwback to one of my first 5K's soooo many years ago, where I won my age group.
How Long Does it Take to Run a 5K?
Let's look at how long it will take to complete a 5K
race based on your average per mile pace. This doesn't take in to account if you need to stop, weather conditions or a course with tons of turns. Any of those things could slow you down.
5 min/mile – 15:32
6 min/mile – 18:38
7 min/mile – 21:45
8 min/mile – 24:51
9 min/mile – 27:58
10 min/mile – 31:04
11 min/mile – 34:11
12 min/mile – 37:17
13 min/mile – 40:23
14 min/mile – 43:30
15 min/mile – 46:36
Checkout the race pace calculator to figure out what average pace you should be aiming for.
Fastest 5K Times Around the World
A reader shared once in a comment on Instagram that she ran her first 5K in 21:35 min. She was so proud and excited about her achievement (which she should totally be!)! But she also started wondering what the fastest 5k time in the world is?
And you know I'm always up for finding more running facts for you!!
The results totally blew her mind because she couldn't believe how fast these professional runners are! Which I totally get, it's like crossing your half marathon finish line and seeing an elite runner finish the full!
The athletes who set the current world record times for the fastest 5K times did it in a mixed race in Barcelona on 31 December 2021.
Fastest 5K Time for Men
12:49
The current world record for the fastest 5K time for men is set by Berihu Aregawi. The 20-years-old Ethiopian champion crossed the finish line after a 5000-meter run in only 12:49, meaning he beat Joshua Cheptegei 2020's record from Monaco by 2 seconds.
Fastest 5K Time for Women
14:19
At the Cursa dels Nassos in Barcelona, Ejegayehu Taye broke not one, but two world records for the fastest 5k time for women.
"With the women and men starting at the same time, Taye was able to use some of the men in the field as pacemakers. She opened up a clear gap on Sweden's Meraf Bahta in the early stages and went on to win in 14:19, taking 24 seconds off the world record for the 5km in a mixed race. Bahta was second in 15:04." via World Athletics
By finishing in 14:19 min, Taye crushed the previous world record for the fastest 5k run time, set by Senbere Teferi (again an Ethiopian runner), with 10 seconds!
Fastest National Average 5K Time
Want a bonus fun fact? The Ukraine actually has the national fastest average for 5K runners as of 2019 RunRepeat study.
What is a Good Time for a 5K?
This is a tricky answer because there is what is a good 5K time for you based on your training, your fitness and the course. Then there's what you THINK is a good 5K time based on everything you see on social media.
So let's break down some average times to help you see what makes the most sense for you as a goal.
After looking a TONS of different surveys that rounded up racing data across multiple years there area couple of key findings
A good 5K time would be anything under 25 minutes, which is the average across all ages and genders
Good 5K time for men is 23 minutes
Good 5K time for women is 26 minutes
Average 5K finishing time is increasing each year
It's likely the 5K finish times are increasing because more 5K's are being created as fun runs, charity runs and have less of a focus on all out racing. Interestingly, the average paces are slower than for half marathons.
Curious about a good marathon time? << We've broken that down too!
Average 5K Finish Times By Age and Gender
RunRepeat has collected a lot of data over the years to give this breakdown of average finish times by age and gender.
To decide if you have a good 5K time, you need to look a little deeper.
You need to understand what category you fit in because, in most 5K races, participants are divided by age and sex. Usually, the age gap between the different groups is 10 years. This is called age-grading, which takes in to account that there is a decline in speed with age.
Women:
Under 20 – 38:38
Age 20 to 29 – 38:44
Age 30 to 39 – 40:13
Age 40 to 49 – 41:40
Age 50 to 59 – 43:57
Age 60+ – 48:41
Men:
Under 20 – 31:28
Age 20 to 29 – 33:19
Age 30 to 39 – 34.36
Age 40 to 49 – 35.24
Age 50 to 59 – 36:34
Age 60+ – 40:42
BigDataRunning.com published the results of a research which measured the average finish times of 1283 5K races in different sizes (small, medium, large, and very large races) for runners, both male and female, and divided them into age groups.
Don't get discouraged if you haven't achieved your age's average yet. Buckle up and set your next goal to conquer. And I can help you get there faster by being your online running coach!
In Virtual Run Club, I have included all the workouts and training plans you need to conquer your fastest 5K time, even if you're just starting out running. Whether all you want is a personal best in the 5K or the extra boost to work up to a half marathon!
The whole point of running a 5K is to challenge yourself and see how far you can push yourself.
The first time is always the hardest. But I know that once you get started and see how your name ranks in the results after the race, you just won't ever want to stop running!
Pro Strategies to Achieve Your Fastest 5K Time
Remember the fastest times are set by exceptional runners. They have a very specific training schedule that would likely blow your mind… like 70+ mile weeks. That's right! To hit those top speeds, they are running both fast workouts and a lot of miles.
Let me get you started with a few strategies as a running coach that I've included in my ebooks and courses that can help you achieve your fastest time in the next 5km race you run.
When you're focused on your workouts and you make progress, you're inspired and motivated to continue aiming higher. An important moment comes when you start asking yourself questions like: "what is a competitive 5K time?", so you could set your mind on your next goal.
1. Plan Enough Time for Training
You can't go from walking 2 miles per week to competing at your best in a hard speed race. It takes time to build up the mileage and strength to prepare your body and mind for a race.
Even experienced runners take months, even years to prepare for certain sports events, not just the Olympics. Same goes for 5K's to the marathon!
Plan your schedule in a way, so you'd have enough time to train for your race. And make sure you are doing it safely by giving your body time to adapt, so you'd reduce the risk of injury.
Depending upon your goal, you could be ready for your first 5K in 10 weeks! Faster if you have a great fitness base already and aren't planning to run all out.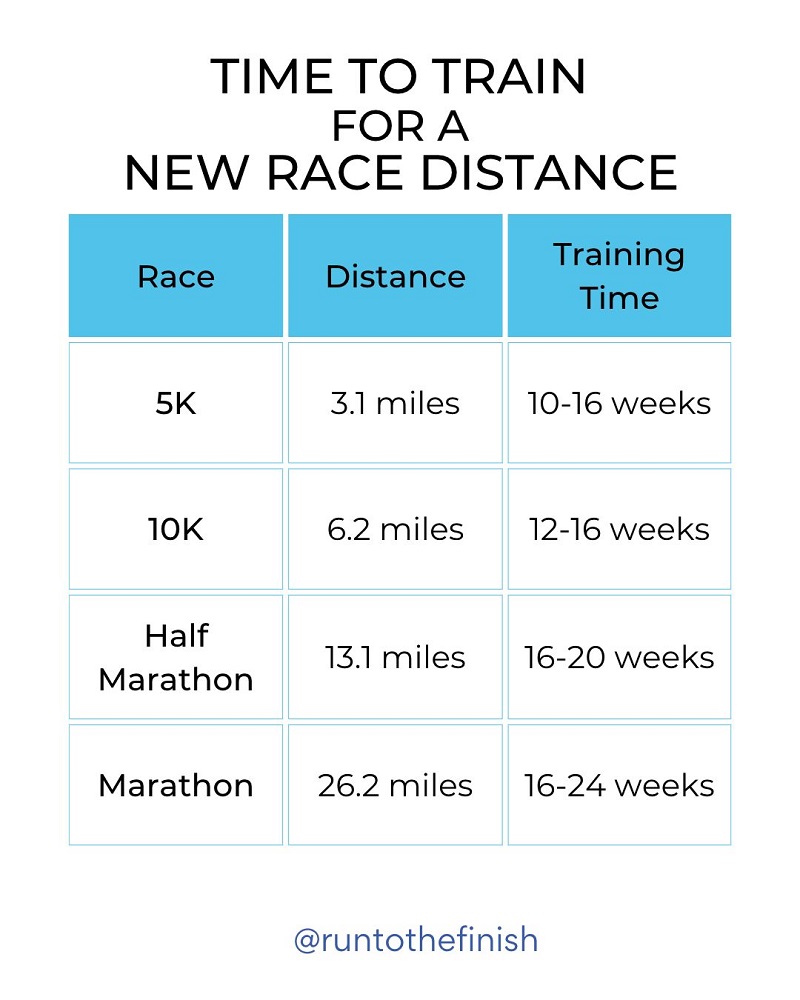 2. Have a Good 5K Training Plan
You can quickly become disappointed or even risk getting injured if you start a training program that doesn't consider your current skills. You should choose your running coaching program based on your actual level of fitness.
Checkout my printable Couch to 5K Training Plan, for everything you need to get you started today and build up your endurance and overall fitness.
Feeling beyond that? Start with this Sub 30 minute 5K training plan.
Alternating Run/Walk Is OK
This is technically a form of interval training. But more importantly using pre-planned bouts of walking and running, allows you to increase your running endurance without feeling fatigued or breaking down your body.
Run Walk is a training method used by hundreds of thousands of runners at all paces and distances!
This gives your body time to recover so you'd catch up on your breath.
Alternate between walking and running every other lap if you're using a track
Set your watch to beep after 2 minutes running, then walk for 1 minute
Checkout the plans listed above to details on exactly how to use this.
Start out by doing 2-3 days of this low-intensity workout per week
If you're new to running, you should walk frequently and run periodically, this helps to avoid injuries.
Your body needs this initial cardiovascular and muscular strength training. After 2 or 3 months, you can increase your workout's duration, mileage, and intensity.
3. Believe Anyone Can Run a 5K
If you can walk a 5K without stopping, you can run one. Sure, your current fitness shape matters, but it's not what defines your success.
The factors will that determine your success in achieving your fastest 5K time are your:
Discipline
Persistence
Drive to succeed
When you're at the start line, you'll see people of different shapes and sizes, everyone capable and motivated to run their fastest 5K time. And you should be, too!
The biggest hindrance to fast running is a lack of self-belief. You can't achieve a good 5K time if you don't believe in yourself. Athletes who have the highest confidence levels before, during, and after the race perform better.
There are many ways to build running confidence, even if you're a novice runner:
Confidence comes from training hard and smart
Push yourself, but don't exceed your limits.
Stay healthy and avoid burnout.
Maintain a positive outlook on your future races.
Visualization is an effective way to boost confidence, and many successful athletes are known to use it before practice and challenges. Mentally rehearse your races, and imagine crossing the finish line.
5. Add Speed Workouts to Your Routine
One of the keys to getting faster is practicing running faster. Once you've built a good base, then it's time to ensure that your training plan includes a variety of workouts to help you improve.
By doing intervals or running strides, you can train your body to increase its speed during the final stretch of a race.
Do short intervals that are faster than your goal pace
Do long intervals that are at goal pace
Include running drills in your warm up
6. Do More Strength Training
Resistance training will help you build and maintain muscle mass. What does that mean for your running?
It means that you'll be able to run faster, you'll have better endurance, you are far less likely to get injured and as a bonus it's extra great in running for weight loss.
When you're just starting out with strength training, checkout the 30 Day Core Challenge for 10 minute bodyweight workouts that will hit all the key areas of injury prevention! Make sure your at home program includes:
Pushups
Squats
Lunges
Planks
Tricep Dips
Hip Bridges
They'll improve your overall fitness level. As you become more comfortable with the exercises, challenge yourself by increasing the duration or intensity of the workout.
Make sure that you keep track of how much weight you use for each exercise, so you can gradually increase it over time without losing form or control. This way, you can still get a great workout, even when exercising at home without any equipment at all!
7. Remember to Enjoy the Process
Even if you don't reach your ultimate goal in the initial amount of time, you should still celebrate every time you go a bit farther.
It's important not to put too much pressure on yourself to reach your goals as quickly as possible. This will only lead you to feel stressed and likely to stop running.
If you focus on enjoying the process of actively working towards a good 5K time, you're far more likely to succeed. Keep in mind that the training process is just as important as the end goal.
If you aren't enjoying it, there's a good chance you'll give up before ever hitting your goals.
FAQs About a Good 5K Time
Is 5km Under 20 Minutes Good?
Are you wondering what is a decent 5K time? 20 minutes is an impressive time for tons of runners! Per the chart above that's under a 7 min per mile pace for over 3 miles.
What Pace Is a 30 Minute 5K?
There are many pace plans available, but on average, a steady speed of 9:39 minutes per mile or 6 minutes per kilometer is the optimum pace strategy to run a 5K in 30 min.
How Do I Shorten My 5K Time?
Wondering how can a person get a fast pace for 5K running? This is a massive topic with an article devoted entirely to all the different pieces.
But, let me give you a few pieces of advice:
1. Start By Measuring Your Current 5K Finish Time
What's the fastest time you ran in a recent 5K race? If you've never participated in such an event, you can do a test to figure out your current time.
A good test you can do is the one suggested by Active.com. They advise you to run 4 x 1600m in conditions (terrain, weather conditions, etc.) and calculate an average time. You should rest for 90 seconds between each run. Try not to start at a high pace and worsen your results after each repeat.
That's a seriously hard workout. I'd greatly prefer to just find a local 5K.
2. Practice Interval Training
As noted above you need to start adding specific interval training to your workouts. A good training plan is going to progress you through a variety of these workouts to help build speed.
3. Improving Your Run Time Requires Patience
If you're not satisfied with your current time, don't give up. Remember that we don't always make improvements overnight, especially with running.
Think about this as a long term thing! You can absolutely make quick improvements or short, consistent long term improvements. You may also find you want to challenge yourself in other ways.
The 5K race is a very popular distance for runners of all ages and skill levels, so there are a lot of tricks and techniques to run faster.
4. Reward Yourself and Celebrate Every Small Step on The Way
The most important thing is to stay motivated! Set yourself short-term goals and reward yourself when you achieve them.
What is the average time to run 5K in?
Most often, runners aim to cover a pace of 9 to 12 minutes per mile. This means finishing a run in 28-37 minutes, which is a good 5K time.
The average fastest 5K time depends on:
There are other factors that you can take into consideration, like the weather conditions or the event's terrain but overall, you can see what the averages are in the infographics above in this post. They will help you determine (by age) what a good 5k time is.
What is the fastest 5K time for a 12 year old?
16 minutes 40 seconds
In a running event at Down Royal Racecourse (a horse racing venue near Lisburn in Northern Ireland), Emer McKee, a 12-years-old Irish girl, smashed the previous record for her age by an overwhelming 36 seconds!
Can You Sprint 5K?
No. Sprinting is defined as top end speed and generally thought to be something we can only do for 30 seconds max.
It's not in the human abilities to sprint during the entire 5K race. However, there are things you can do to improve your current 5K speed, like:
Interval training
Strength training
Elliptical training
Proper nutrition plan for runners
Get a running coach
How fast can Usain Bolt run a 5K?
Usain Bolt, the fastest man alive, holds the world record in:
100 meters – 9.58 seconds
200 meters – 19.19 seconds, and
4 X 100 meters relay – participant
Even though at the 2009 IAAF World Championship, where he set the record for 100 meters sprint, his average speed was about 37,5km/h, and topping at the 60-80 meter stretch at 44,71km/h, he would not be able to hold that speed for the full 5 km.
Usain Bolt is a sprint runner, not a marathon runner. But if he manages to keep his record average speed, he would run a 5000m race in 7:59.00 min.
How to Find Fastest 5K Time on Strava?
Strava is a sports app that helps you track your achievements and get motivated by displaying the results of other people in your area using the app for their workouts.
If you're struggling to find your best 5k result, here's what the app's support advises you to do:
Viewing Best Efforts
You can review your best efforts for 1k, 1 mile, 5k, 10k, half marathon, and marathon distances on your profile page on the Strava website or mobile app.
From the website, hover over your profile picture in the upper right-hand corner and select My Profile from the dropdown menu.
From the mobile app, open your Profile from the bottom navigation menu, scroll down, and select Statistics or Stats.
When viewing another athlete's profile on the Strava website, you will see your best efforts compared to theirs (highlighted below.)
Wheeewww I sure hope this answered your question about a good 5K time, it's so much more than a simple number.
The 5K race is a great distance for new runners because it gives you a chance to work hard without getting completely out of breath. If you're looking to get in shape or run a race, the 5K is a great option. Not only is it a good distance, but it also helps you build endurance and increase strength.
It's just a matter of putting in the time and having the drive to reach your fastest 5K time! The best way to do this is by understanding what you need to do to prepare for the marathon.
Did you enjoy this reading learning about the fastest 5K time?
Then, you're going to love these other posts, too:
Other ways to connect with Amanda
Instagram Daily Fun: RunToTheFinish
Facebook Community Chatter: RunToTheFinish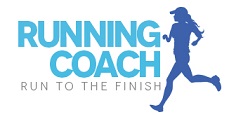 Sign Up to Receive a Weekly Newsletter with Top Running Tips